On November 19th, 2021, Tan Tao University solemnly held a conference to summarize the enrollment in 2021 and the enrollment plan in 2022. The conference was chaired by the COO of Tan Tao University, Dr. Dang Trang Vien Ngoc, with all staff and lecturers of the school.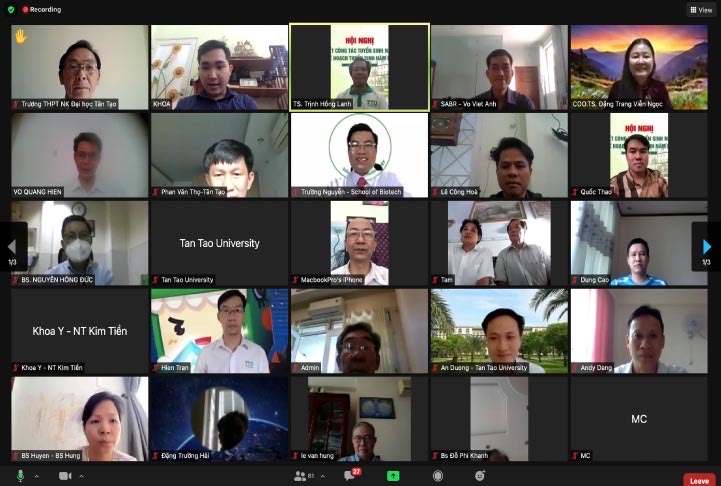 The conference through three main topics:
ADVANTAGES – DISADVANTAGES IN ADMISSION IN 2021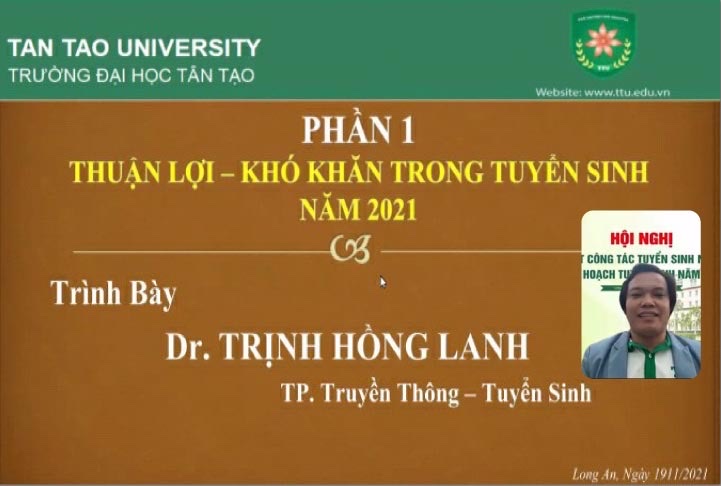 MISSIONS & METHODS OF COMMUNICATIONS – ADMISSIONS IN 2022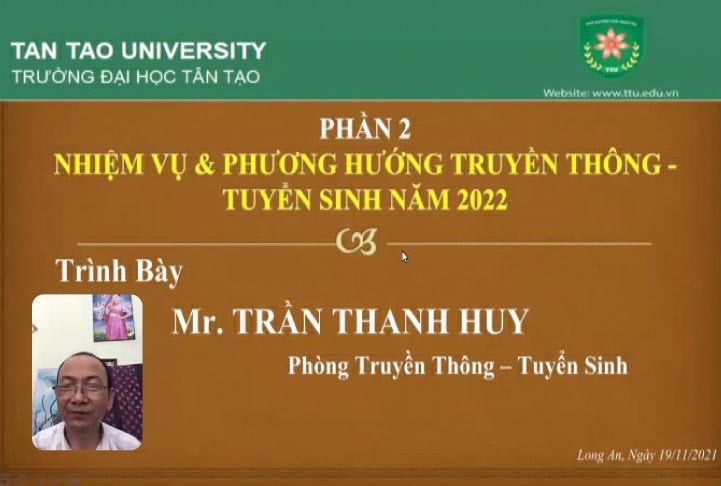 ORGANIZATION PLAN OF ADMISSION IN 2022-2023
The Department of Communication and Admission presentation received support and valuable contributions to help TTU's enrollment develop from the conference participants. The successful conference laid the foundation for a perfect enrollment plan and promised a new enrollment season of TTU with many successes. TTU always wants to bring a professional learning environment and ensure all benefits for students.