Early March 2014, Madame. Dang Thi Hoang Yen – President of Tan Tao University, TTU Board of Trustees and Rice University met to discuss about the potential co-operation in building the Science City which is decided to be designed by Morris Architect – Houston.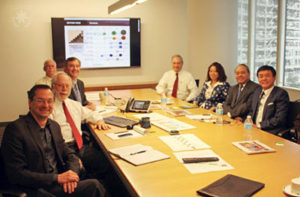 The Science City is located in the area of 380 hectares which includes regional- standard research and training centers in Medicine and Biotechnology. The centers will help much to connect with the world achievements.
Determining that applying biotechnology in medicine is the key factor in building research university, Madame. Dang Thi Hoang Yen commits to invest in the project with the support of TTU Board of Trustees.