That is information Tan Tao University wants to send to the candidates admitted or qualified for admission to Tan Tao University.
Accordingly, please quickly complete the admission procedure – only then you will become a new student of Tan Tao University and start your study program.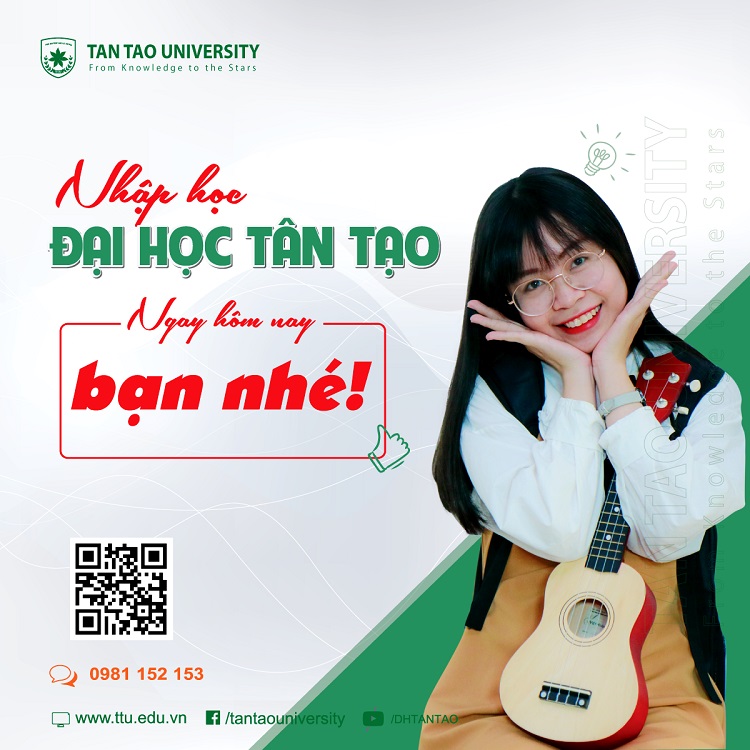 However, don't worry if you have not come to the school to complete the admission procedure in the social distancing situation. Just click on the link: http://tuyensinh.ttu.edu. vn/. It will help you get rid of the hesitation and quickly join the house of Tan Tao University.
Note: if you have questions or have difficulties submitting additional documents or paying admission fees during the impact of Covid-19.
Candidates, don't hesitate to contact phone number 0981.152.153 – Tan Tao University will always be there to support you in making your way to university as easy as possible!
Note:
Tan Tao University flexibly applies the online form of admission during social distancing. Candidates can also choose to enroll directly at the school as soon as the epidemic situation stabilizes.
Successful candidates need to complete the procedures for admission confirmation according to current enrollment regulations by submitting an additional original of the high school graduation result 2021. Submit online at http:// Tuyensinh.ttu.edu.vn/
———————–
Tan Tao University – American University in Vietnam
Email: info@ttu.edu.vn
Website: http://tuyensinh.ttu.edu.vn/
Phone: 0981.152.153 – (0272) 377 5995
Address: Tan Tao University Avenue, Tan Duc E. City, Duc Hoa, Long An