TIME: From October 1 to December 31, 2021
Tan Tao University is continuing to prioritize additional enrolment with eight majors:
MEDICINE
MEDICAL TECHNIQUE
NURSING
INTERNATIONAL BUSSINESS
BUSINESS ADMINISTRATION
ENGLISH
BIOTECHNOLOGY
COMPUTER SCIENCE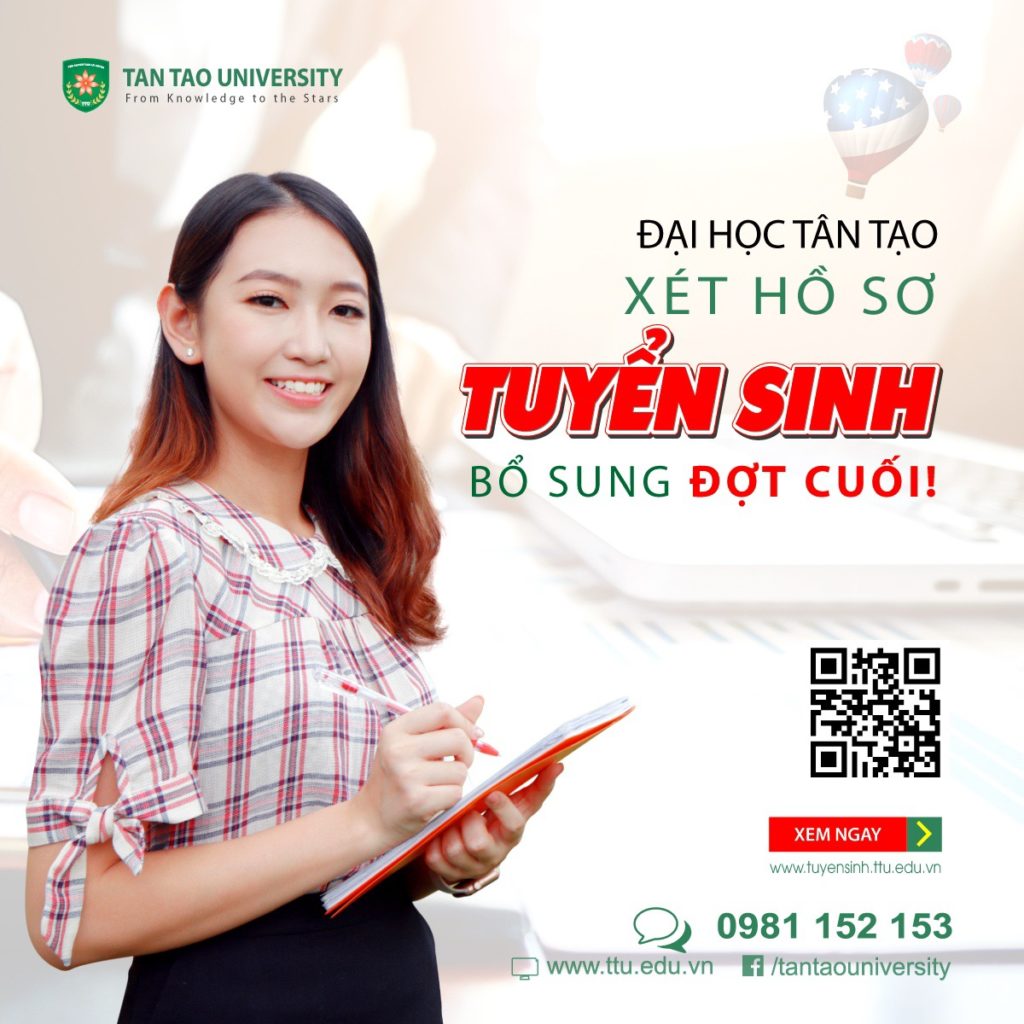 Admission Candidate:
Candidates who graduate from high school.
Candidates who are accepted to graduate high school by MoET due to the Covid-19 pandemic.
Admission methods: In 2021, TTU implements the following enrolment methods:
– Method 1: Based on the National high school Exam results in 2021
– Method 2: Based on high school studying results.
– Method 3: Based on high school studying results (based on academic transcripts for admission candidate 2).
Application for admission: according to the form (*)
That is the last chance to become a New Student at TTU.
Hurry up and register now to receive a "TTU green card" and enroll right away!
please visit this page for more admission information:
Link: http://tuyensinh.ttu.edu.vn/ (*)
———————————–
Tan Tao University – American University in Vietnam
Email: info@ttu.edu.vn
Website: http://tuyensinh.ttu.edu.vn/
Phone: 0981.152.153 – (0272) 377 5995
Address: Tan Tao University Avenue, Tan Duc E. City, Duc Hoa, Long An