Studying General Medicine for 6 years, and becoming a New Doctor is a long and difficult process. The 4th course of TTU Faculty of Medicine has graduated, opening a new page for the future generation of doctors. During the graduation ceremony, the New Doctors were reunited with Professor Peter Singer who used to teach TTU students.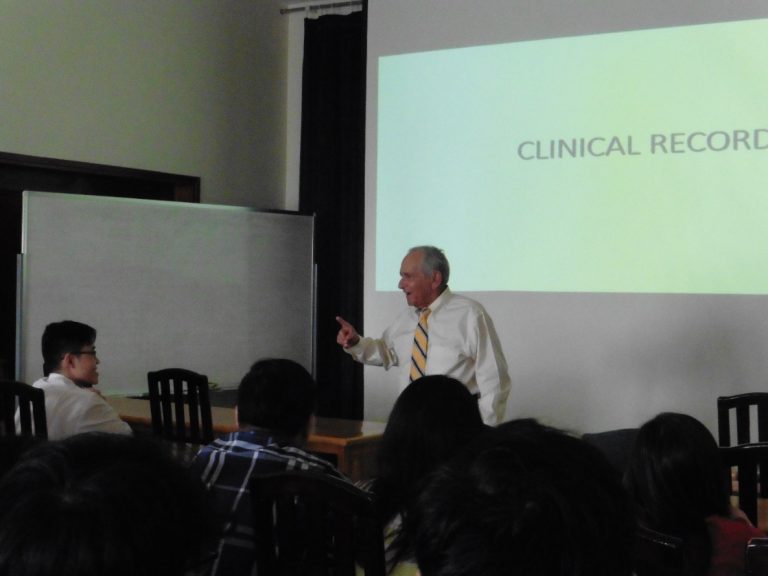 Professor Peter Singer awarded 2 scholarships of 1000 USD to 2 New Bachelors and New Doctors. Professor Peter Singer is known as the Clinical Professor, Dean of the Department of Endocrinology, and Dean of the School of Medicine at Keck University, California. He also shared his story from being a medical student to a respected Clinical Professor.
Professor Peter Singer told the New Doctors: "Young doctors, you are entering our field at an important time. During the past two and a half years, you have witnessed and been part of the most devastating public health crisis in a hundred years, in which more than 6 hundred million people contracted Covid and more than 6 million died. network as a result of this pandemic. They also saw the knowledge, dedication, and skills of those in the healthcare field, as professors, scientists, and innovators have done to fight this epidemic and save human lives."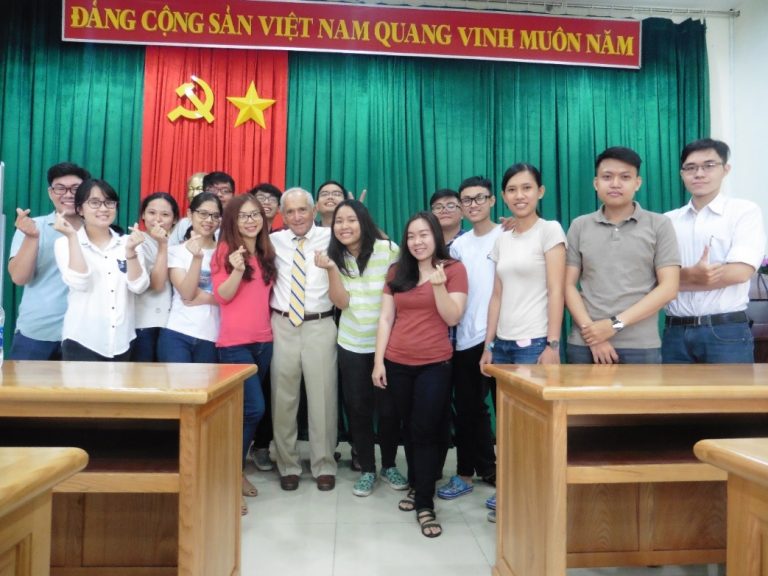 The Professor understands the difficulty and frustration of studying Medicine: "I was a medical student. Yes, there were also medical schools back then! I studied very hard. I spent all my time studying. There was a time when I got really frustrated going into medical school so early; I feel tired all the time. I don't have any fun, like a lot of my friends. During my sophomore year, I told my father that I didn't think I was smart enough to be a doctor. But you know what my father said, if I save a life during my career then all my efforts will be worth it. And in fact, I have done that, many times and in many different situations. Be a doctor, do good, and relieve everyone's pain. Isn't that a wonderful gift?"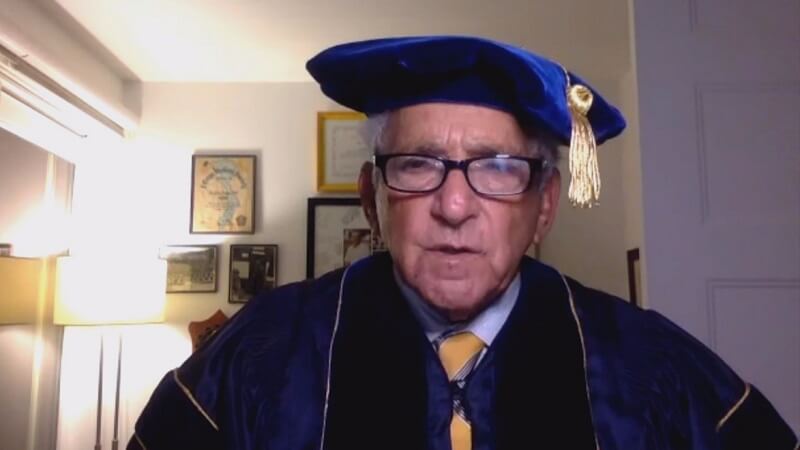 The professor gave 11 Peter Singer rules for the New Doctors:
Listen to what your patients are telling you. if you listen carefully and patiently you'll almost always make the correct diagnosis.
Respect your patients. If you don't, they'll know it, and they won't trust you.
Touch your patients. Greet them with a handshake or gentle touch. It's comforting and helps put patients at ease.
Respect those people you work with—the nurses, technicians and everyone on the health care team. Teamwork is essential.
Don't complain to your patients about personal issues. Leave your problems and other concerns at home. When you're together it's all about the patient – 100%.
Show empathy, compassion, and kindness. Yes, always.
Continue to study and learn. Keep an open mind. Medicine is constantly evolving, and there's always so much new and exciting to learn! That's what makes it so much fun.
Know what you don't know. Don't be afraid to ask questions. After all, there's always someone who knows more than you do. I'm aware of that every day!
Have fun. Medicine is so demanding, both on your time, as well as physically and mentally. So, make sure you find the right balance. Yes, it's ok now to go to movies and parties…..sometimes.
Finally, and importantly, honor the oath that you will take today.
And the 11th rule is just for today's graduation day, make sure you thank your parents, other family members, and your professors for helping you get to where you are today.
Wish you all become good, talented doctors, and help everyone in society. Remember TTU, which has created conditions for you, and I also had the opportunity to meet, teach, and share stories with you.
Tan Tao University School of Medicine trains under the English-Vietnamese Bilingual Program, medical students can practice at frontline hospitals in Ho Chi Minh City such as Thong Nhat Hospital, and Nguyen Tri Phuong Hospital,… In addition, medical students can participate in conferences and report at domestic and foreign seminars. In particular, every year TTU medical students get to practice for 2 months at US hospitals. Tan Tao University also guides students to take the USMLE certification exam, and currently, TTU had students who have achieved Step 3 USMLE and are licensed to work in the United States.