From May 14 to May 16, The annual meeting of the Society for Cardiovascular Angiography and Interventions is held virtually due to the outbreak of COVID19. In this major event, new studies focusing on updates on issues of academic and clinical cardiology were on the discussion panel which attracted attention from many physicians around the globe.
Specifically, the School of Medicine has 03 abstracts to be presented here. Under the guidance of Professor Thach Nguyen, the students have fulfilled their researches with flying colors.
Do Nguyen Nhat Quang – a sophomore rocked the stage by his cooperated abstract "Using Machine Learning to Quantify the Three Mechanisms Causing Growth of Lesions in Coronary Arteries: Stagnant Flow, Reversal Flow and Collision of Antegrade and Retrograde Flow". This emphasizes the use of machine learning, to clarify the three mechanisms that cause atherosclerotic plaque gradually grow.
Watch recorded presentation here: https://virtual2020.scai.org/p/46186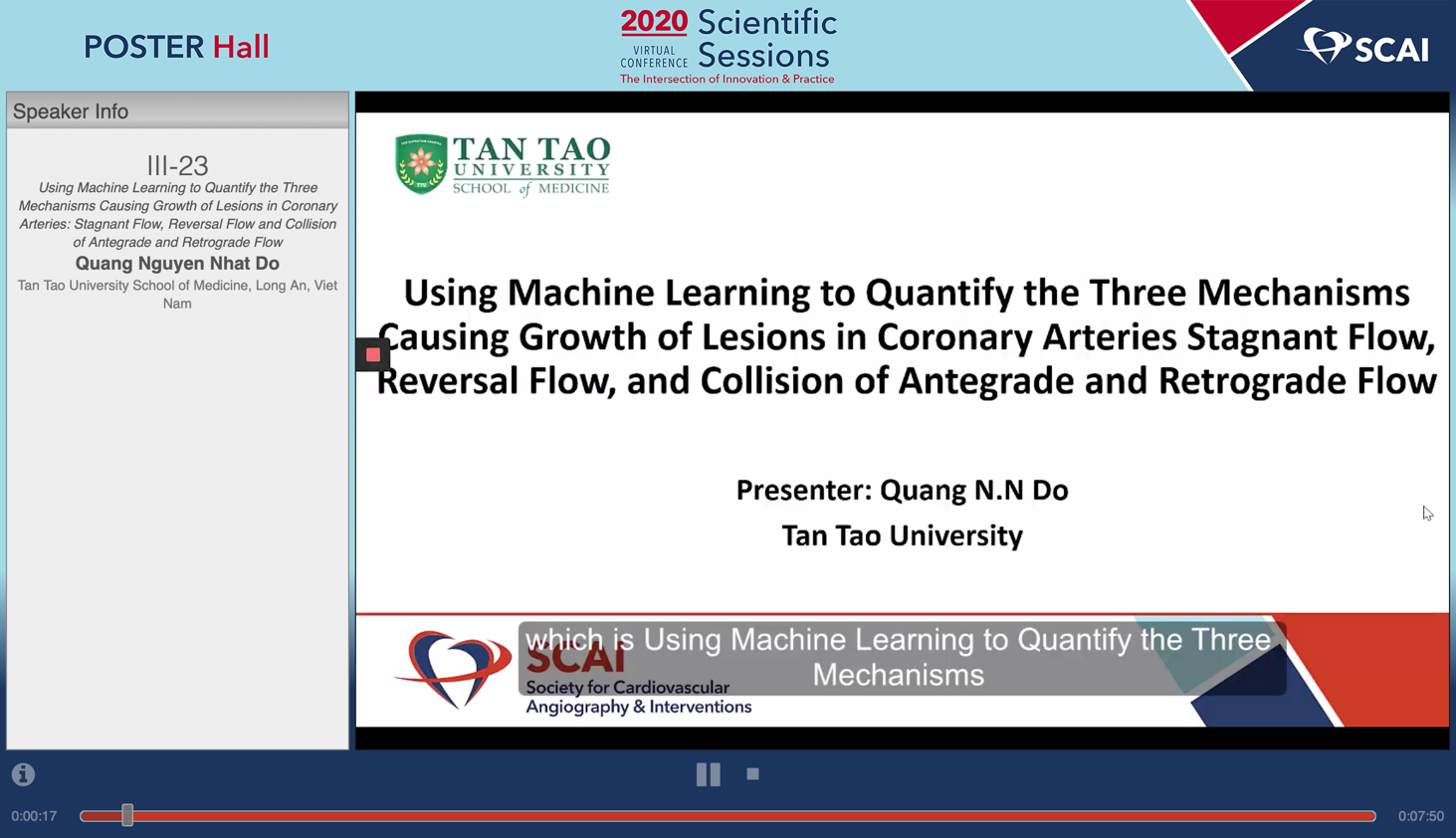 Then, M.D Duy Chung presented his case: "Coronary Lesions at Ostial, Mid and Distal Segment Were Caused Separately by Injuries Created in Multilevel Step up Detrimental Flow Dynamics: A Dual Study by Conventional Angiographic Assessment and Machine Learning AI program". This study continues to apply hydrodynamics to explain the mechanism of the cause of coronary lesions at different sites. In addition, the application of artificial intelligence (AI) is also a significant breakthrough in this research.
Watch recorded presentation here: https://virtual2020.scai.org/p/46027
Finally, Vu Loc, a senior, presented "Using Machine Learning to Quantify Mechanisms Causing Rupture of Culprit Lesions in Acute Coronary Syndrome: Length of the Segment and of the Time Depicting Collision of Antegrade and retrograde Coronary Flow" . This abstract is about the mechanism that causes acute coronary syndrome from hydrodynamics perspective, as well as the application of machine learning and artificial intelligence to this research. "
Watch recorded presentation here: https://virtual2020.scai.org/p/46061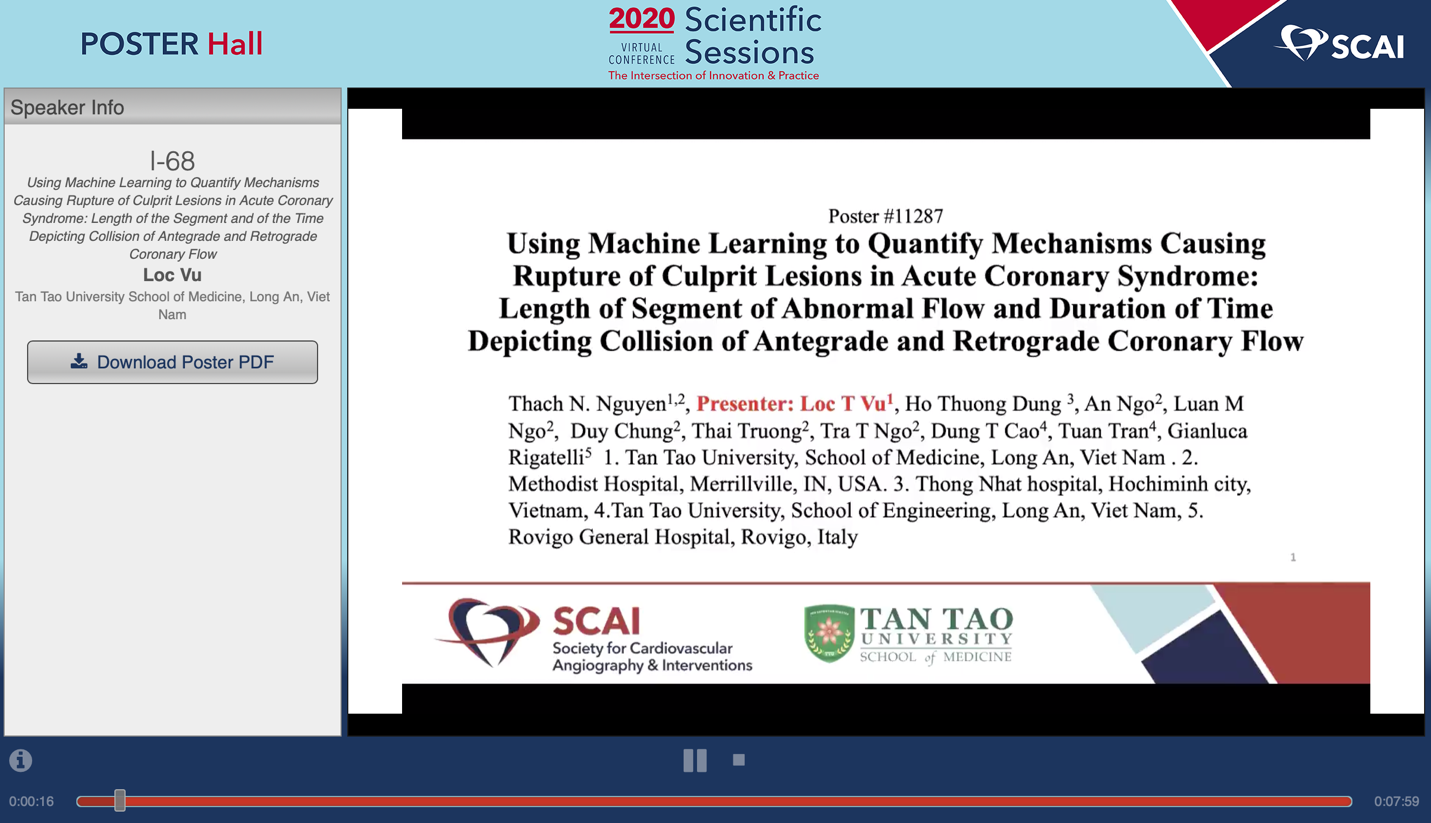 Sincere thanks to Prof. Thach Nguyen and M.D Duy Chung for wholeheartedly guiding students and inspiring them on the scientific research. Congratulations Do Nguyen Nhat Quang on his first research at SCAI.