Despite being 10-year old, the School of Medicine of Tan Tao University (TTU) gradually assures its position to become the ideal choice for those who wish to become a doctor.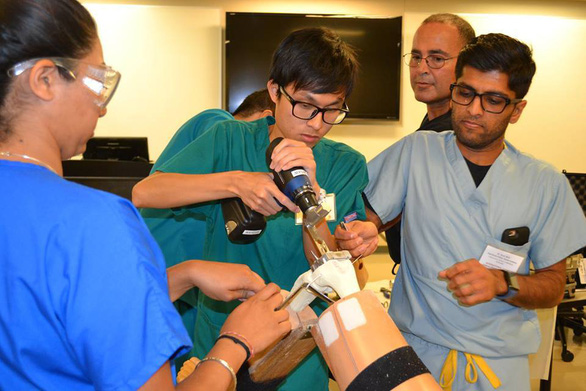 American-Standard Graduation at TTU
In October 2019, the first cohort of graduated medical students were admitted to major hospitals in Vietnam. In particular, seven doctors are preparing for Step 1 of the USMLE – The medical examination to practice in the US – to qualify for residency doctor study.
In July 2020, a group of senior medical students passed the Clinical Science Exam (CSE) organized by the International Foundation Of Medicine(IFOM).
This exam was regulated by the National Medical Examination Council – which is also the administer of the USMLE. This is an important milestone for TTU senior medical students. In addition, juniors are also starting to prepare for the next USMLE exams.
According to Prof. Thach Nguyen – Vice Provost of TTU, TTU medical students studying with leading Vietnamese professors is the comparative advantage of TTU. Students also interact with many American lecturers who, despite far distance, come to teach at TTU annually.
Currently, TTU is opening intensive English courses for freshmen. TTU often organizes small groups of medical students to practice English with native Americans through many applications such as Zoom.
In an international environment, TTU medical students have no communication with domestic and foreign faculty, especially those coming from the US.
In 2019, TTU medical students were honored to give presentations about their research at four domestic conferences (in Hanoi, Hue, Da Nang and Ho Chi Minh City) and at four international conferences (Beijing, Busan, San Francisco and San Diego). "There are no students of any other medical school in Vietnam except TTU coming to China, Korea or the US in 2019," said Professor Thach Nguyen.
Every minute of learning is precious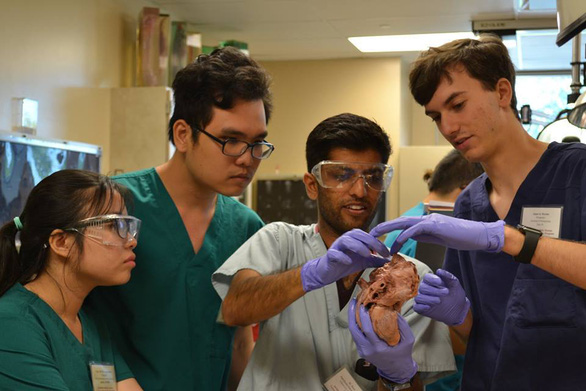 Le Nguyen Tuong Vy – TTU student – said, remembered the second time having internship at St. Mary's Hospital (Hobart, Indiana) and Memorial Hermann Hospital (Houston, Texas). Those trips have boosted her up in the future learning.
"I intend to take the USMLE exam from the beginning, so my internship in the US has helped me determine whether this is what I want or not"
Then, I had the opportunity to work with a lot of enthusiastic professors from the internal medicine and hematology department. That's how I gather letters of recommendation from those instructors when I apply for a residency in the US.
Finally, the internship at the US hospital is an utmost required condition and a big plus when applying for admission to be resident doctors in the US, especially for those who graduated abroad like me"
The trips also pointed out her weaknesses . For example, language barrier, Vy had to make more efforts when studying together and working with medical students or resident doctors in the US. "I have to do, study, and present at weekly discussions. Therefore, I often practice speaking and giving presentations at home" Vy said.
Independence is also what TTU equips for students. Vy recalled the days when she went to the US to practice, she had to do everything by herself … At the same time, the work at the hospital had to be pre-studied at home to prepare well. Currently, Vy's immediate goal is to complete her pratice document in Vietnam and then, take the USMLE exam and apply for residency in the US.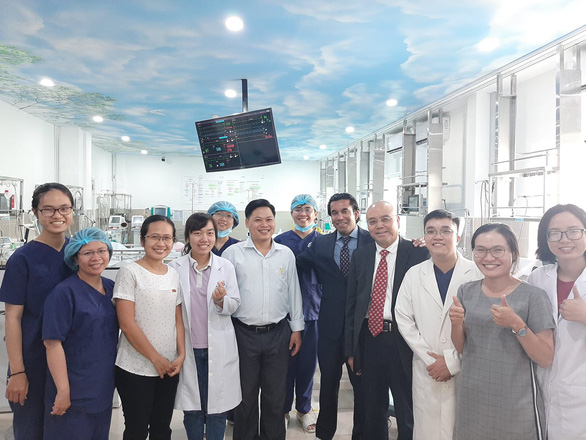 Annually, TTU sends medical students to practice in medicine, surgery (Hobart and Merrilliville IN), emergency (Baltimore) and hematology (Houston TX). 2020 is also the fourth year that TTU conducts assigning students to the US.
According to Prof. Thach Nguyen, directors of many hospitals are very interested in recruiting graduates from the TTU School of Medicine, because they work and study diligently. Next, TTU students' English proficiency is excellent which is easy for them to do research.
At the same time, many major hospitals in Ho Chi Minh City have foreigners coming for treatment. The advantage of TTU students is being able to fluently communicate with patients, explain problems and discuss treatment methods.
Graduates from TTU practicing and studying Medicine in the US will act as assistance to those younger to understand the working style of the Americans.
According to the admission plan in the academic year 2020-2021, Tan Tao University has 08 majors including: Biotechnology, English Language, Computer Science, General Medicine, Nursing, Medical Technology, Business Administration and International Business.
Details of Admission Plan of TTU in academic year 2020 – 2021: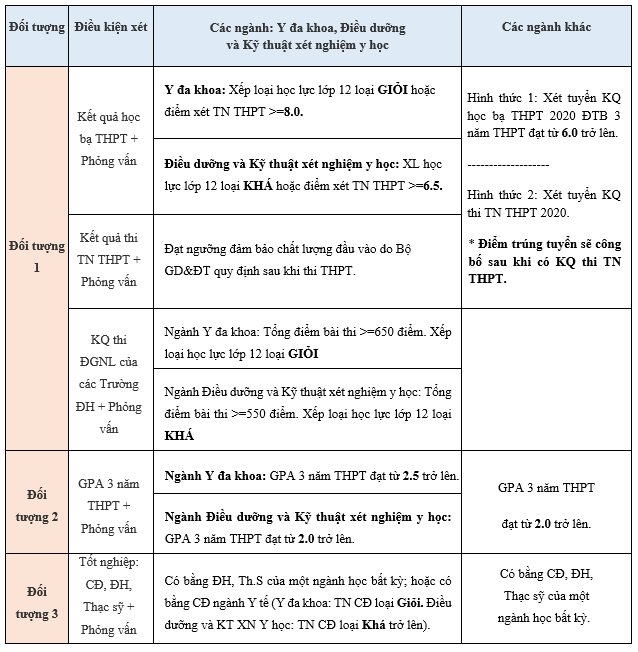 Contact Us: Tan Tao University
Tan Duc E. City, Duc Hoa, Long An – Phone: (0272) 377 5995 – Hotline: 0981 152 153 (Zalo)
Tuoitre.vn