Congratulations to 5 outstanding medical students whose abstracts are accepted for oral and poster presentation at AHA annual scientific meeting since August 12, 2021, thank to supports of the SOM Scientific research club.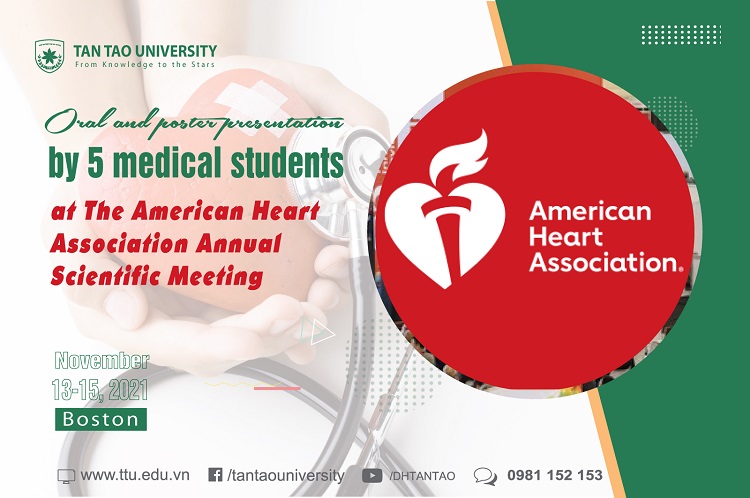 [About AHA]
The AHA has grown into the nation's oldest and largest voluntary organization dedicated to fighting heart disease and stroke. A shared focus on cardiovascular health unites our more than 40 million volunteers and supporters as well as our more than 2,800 employees.
Find more about AHA impact over time: https://www.heart.org/…/history-of-the-american-heart…
[About 5 abstracts]
Find out more: https://ttu.edu.vn/five-abstracts-submitted-by-the…/…
Congratulation once again!