Data Science and Artificial Intelligence have been the dominant forces with great impact on human life during the new industrial revolution.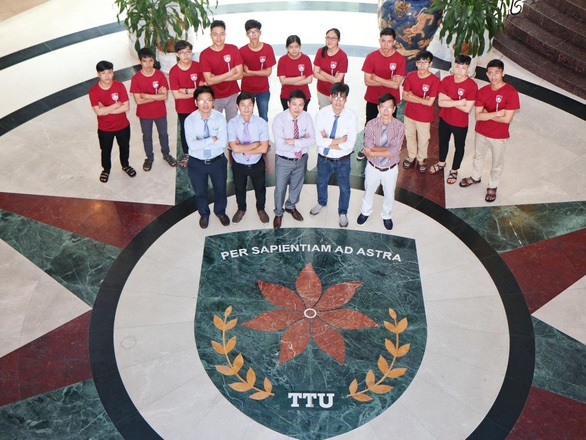 Data Science and Artificial Intelligence have become indispensable for societal development in this new era. They have morphed in many aspects of life, from daily basis to billion dollar business strategies. Those are the "money-mining" majors.
It thirsts for great people with unbelievable income
According to Dr. Cao Tien Dung – Vice Dean of the School of Engineering, Tan Tao University (TTU), Data Science (DS) is an interdisciplinary majors about processes and systems that extract data or resolve in various forms, including structured or unstructured. It is the continuation of some analysis such as statistical science, data mining and machine learning.
Large corporations such as Facebook, Lazada, Tiki, Uber, Grab thrive on the basis of data science applications. For businesses, data analysts are vital for discovering demand needs from customers to increase profits, or in other words, make money from the data.
"That's why many international and Vietnamese universities are offering training in this industry, including TTU. When human life is digitalized and machines begin replacing humankind on a daily basis, those following machine learning and AI are definitely highly appreciated in the society" said Dr. Dung.
About this training, Students in DS have a wide range of knowledge: from statistics, math, programming, computer learning or artificial intelligence to specialized knowledge.
Meanwhile, the current labor market is thirsting for human resources specialized in this industry ranging from tech companies to e-commerce, advertising, banking, insurance, logistics.
Students of School of Engineering can now undertake: Computer Science and Electrical Engineering. Particularly, Computer Science has two intensive orientations: Data Science and Artificial Intelligence.
Dr. Tran Duy Hien, who had a long history teaching at TTU praised the great English skills of students after their graduation. Currently, there are a number of alumni of the SOE who are doing research in Japan, South Korea and etc.
"It's all about how you perform at work"
As a newborn, DS and Ai require leading experts to be in charge of teaching. According to Dr.. Dung, 100% of the faculty have doctoral degrees in developed countries such as the US, France, Germany, Italy, Canada and etc.
Since the 2019-2020, the SOE has implemented hybrid learning as inviting foreign lecturers to teach online for students.
This gives students the opportunity to study directly with the world's leading experts. It also enbles the chances to apply for internships abroad or scholarships for further academic pursuit later.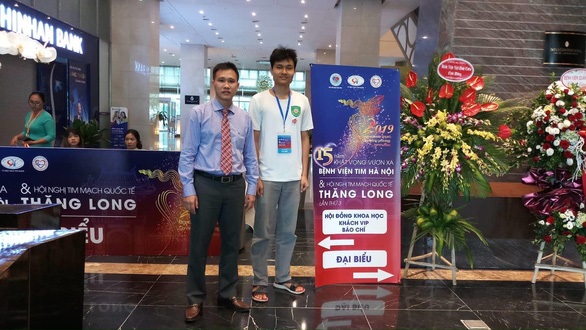 The 100% program is also a significant advantage in improving English skills as well as getting used to the international environment in the future.
According to Dr. Tran Duy Hien, the ratio of students / lecturers is relatively low, so the academic advisors have close contact to track the progress of each student. Thereby, they can give out specific the future of the industry in a way that best suits each individual's abilities.
For students who desire to study abroad after graduation, lecturers with relationships with advanced universities around the world are always willing to introduce and create all favorable conditions for them.
About the superiority of the SOE, Dr. Dung emphasized that the core value for the success of learners is Liberal Arts Education which promotes self-learning ability, lifelong learning and critical thinking.
Thus, for a field of such attraction, learning entirely in English with professors and doctors, flexible training programs, graduates of the SOE have a great advantage when pursuing higher education in foreign countries.
Studying with foreign professors is a life-time chance
Ho Thien Lac, a student to be TTU's artificial intelligence oriented. "The enthusiasm of instructors has struck me. They always reply to text messages anytime, anywhere.
In addition, students can study online with teachers from abroad such as Singapore or Canada, helping them expand their knowledge and improve their English skills. The school also supports free online courses on Datacamp and Coursera.