Continuing the series of signing agreements between hospitals, on October 11, 2022, at Hung Vuong Hospital, the signing ceremony of the Principle Contract for practical training and awarding the decision of visiting lecturers between Hung Vuong Hospital and Tan Tao University took place.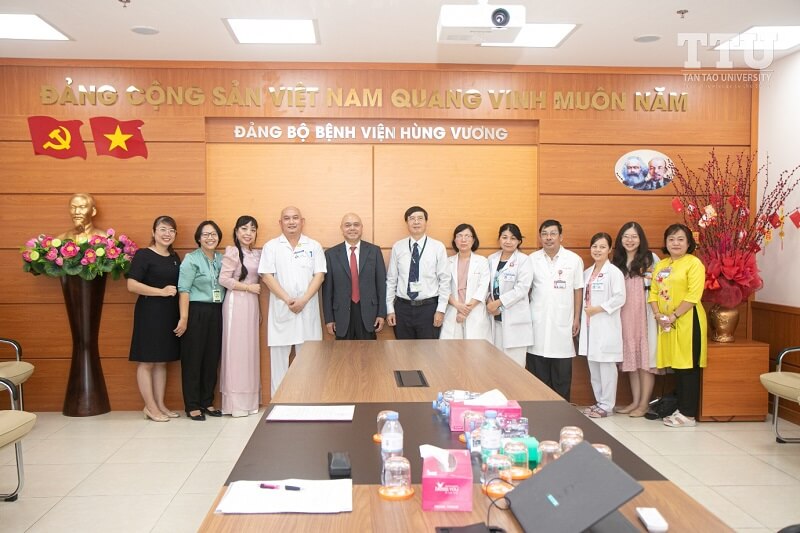 In attendance, from Tan Tao University, there was presence of Professor, Doctor Thach Nguyen who is the Vice Rector and Dean of the School of Medicine (SOM), and Associate Professor, Doctor Cao Van Thinh advising the SOM along with other Doctors representing majors in training at TTU (SOM). On the hospital side is the presence of Specialist level 2 Doctor Huynh Xuan Nghiem Hospital Deputy Director, Specialist level 2 Doctor Nguyen Thuy Nga – Head of Personnel Department, Specialist level 2 Doctor Le Kim Ba Liem – Head of Training, Line Directing and MSc. Nguyen Lan Phuong Deputy Head of Line Directing Department.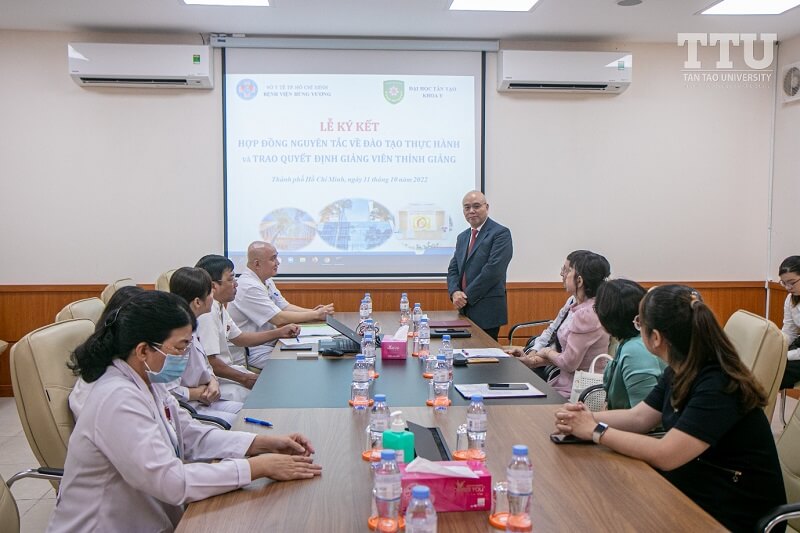 The signing ceremony was for the purpose of jointly cooperating and linking in training talented doctors to conduct scientific research and use human resources between the two sides. Hung Vuong Hospital will support medical students of Tan Tao University in the process of hospital practice, the cooperation will open a new direction, in training a team of qualified doctors, nurses, technicians. mind – reach – talent and valuable products for the community.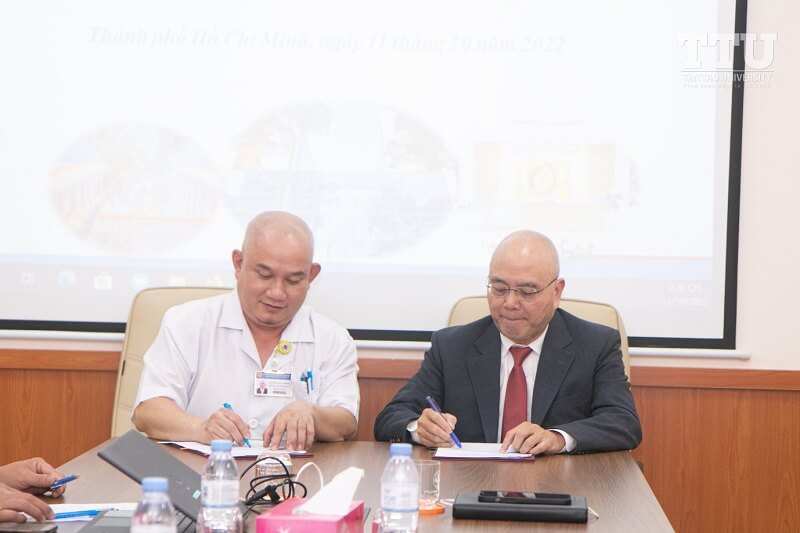 The second part of the signing ceremony was the awarding of decisions for visiting lecturers of Hung Vuong Hospital. On behalf of TTU, Professor, Doctor Thach Nguyen presented the decision of visiting the lecturer at Specialist level 2 Doctor Huynh Xuan Nghiem and Specialist level 2 Doctor Le Kim Ba Liem. In the coming time, TTU Medical students will surely be guided and share valuable experiences for their professional development.