An increasing number of students have decided to study nursing and medical technology at Tan Tao University (TTU) in Long An Province thanks to the school's United States-standard curricula.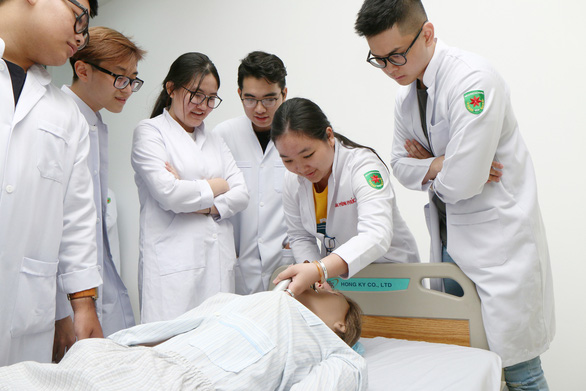 Trust in the right place 
Following his first year at TTU, Huynh Xuan Tien, who majors in medical technology, said he was most impressed by the dedication of his teachers and determination of other students.
Tien added he was provided with not only fascinating lessons but also helpful practical sessions to acquire and master knowledge in the best way.
Although TTU had just taught medical technology for a year, Tien stated his trust was in the right place and the quality of education there had never disappointed him.
The university also organizes many extracurricular activities for the faculties or with other universities to create new opportunities for students.
A lot of seminars on health and medical sciences at TTU are attended by famous Vietnamese and foreign professors and doctors, which helps students have better access to the global knowledge of these sectors.
On top of that, there are many special events such as Halloween's, Up's Day, and Prom Night, as well as a series of meaningful programs to help students become more mature and responsible citizens.
"Tan Tao University is completely perfect for me," Tien remarked.
Meanwhile, Huynh Xuan Yen, who studies nursing at TTU, said she was amazed by the bilingual teaching method during her first days at the university.
The method helps students integrate effectively into the development of the worldwide health sector.
"With the support from my school, I am confident that I will obtain a bachelor's degree in nursing and will be equipped with internationally recognized knowledge and skills." Yen stated.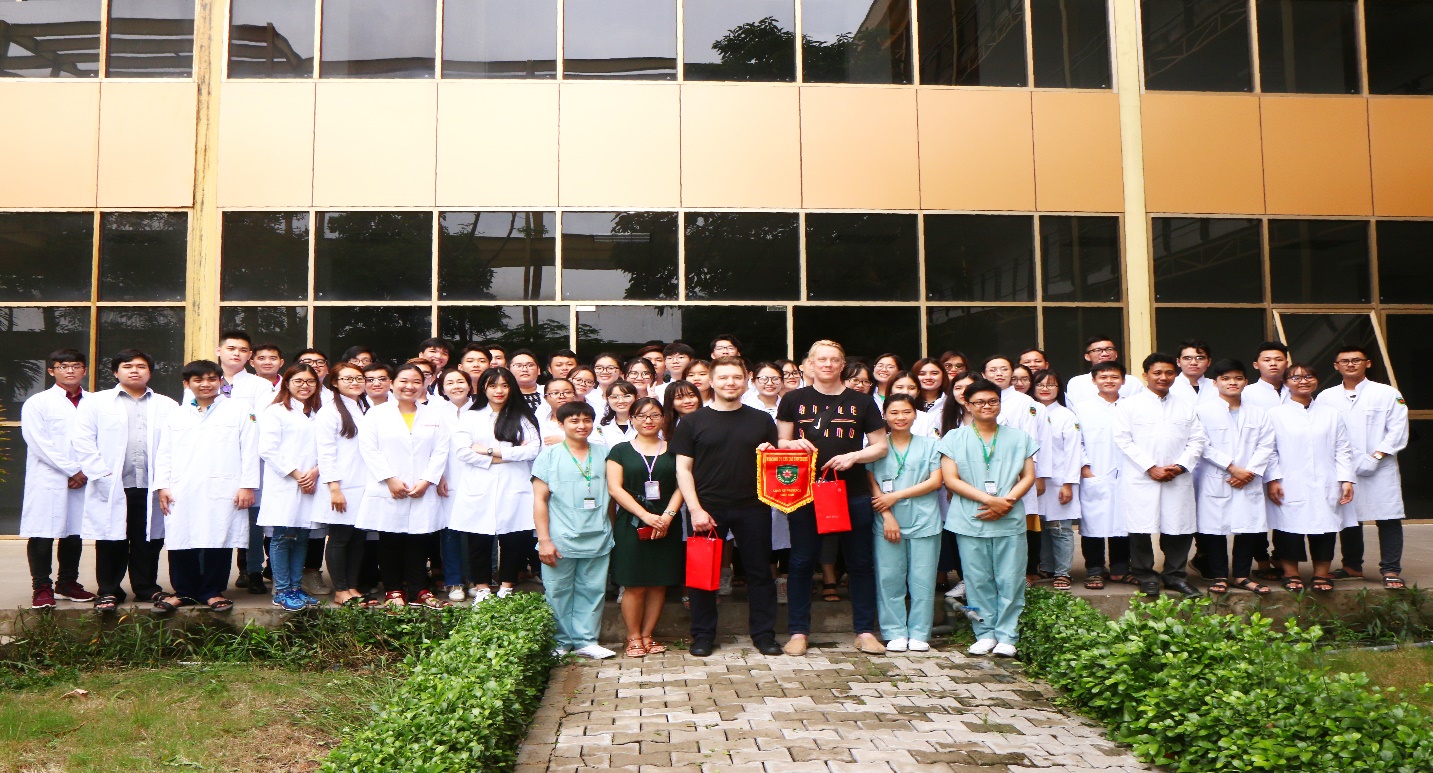 Highly qualified lecturers
According to Dr. Cao Van Thinh, a professional advisor at TTU, nursing and medical technology are two new majors at the university that enrolled their first classes in 2019.
Students of the two majors will spend four years acquiring U.S.-standard knowledge via lectures delivered in both Vietnamese and English.
The university employs highly qualified lecturers who have experience teaching at reputable Vietnamese and foreign schools, as well as working at major hospitals in Ho Chi Minh City, Thinh elaborated.
TTU boasts modern classrooms and equipment to help its students of the two majors attain exceptional knowledge and practical skills.
Similar to TTU's School of Medicine, students majoring in nursing and medical technology have the opportunity to intern at major hospitals in Vietnam and the U.S., guided by experienced experts.
They are also allowed to participate in seminars and training courses to improve professional skills, foreign languages, and soft skills.
"These students will become quality human resources who meet all requirements at local and foreign medical facilities," Thinh stated.
They can even land jobs in countries that have advanced nursing and medical technology sectors such as Japan, Germany, and the U.S., he said, adding that the students can take the National Council Licensure Examination (NCLEX) in the United States as well.