Not only were students admitted to the Resident Physician Program, Medical Practitioner of the major hospitals, medical universities, and multinational corporations, but Tan Tao University students also won a fully-funded PhD scholarship in Korea after graduation.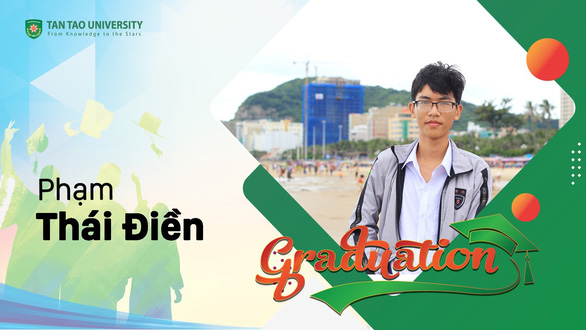 New Bachelor Pham Thai Dien not only has excellent scientific research achievements in the field of Computer Science but also participates in research related to the fields of Medicine.
Thai Dien is the primary author and co-author of 03 prestigious international scientific publications. In particular, Thai Dien also received a professor-sponsored scholarship for a combined master's & doctoral program at Sejong University (Korea) right after graduation. This is also one of the two owners of the TTU President's Honor Award 2021.
Also receiving this award is the new Doctor Duong Phuc Hai. Phuc Hai is the lead author and co-author of 2 scientific articles published in the European Heart Journal and a special report at the European Society of Cardiology Congress, also matriculated as a Medical residency of Surgery at the Pham Ngoc Thach University of Medicine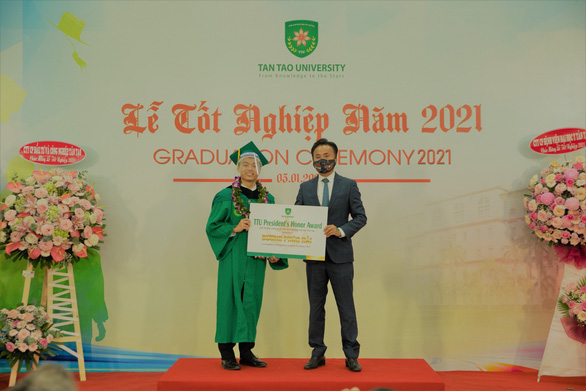 TTU President's Honor Award is an honorary award from the President of Tan Tao University to honor and encourage students who have tried and excelled during their studies as well as actively participated in movement activities at Tan Tao University with wishes to support and promote these excellent students to continue pursuing academic and research careers at the graduate level.
This is also the first time Tan Tao University has 02 students received this title.
Happy to share after the ceremony, New Doctor Bui Pham Thai Hoa said:
"This year, my class has a lot of good news that a lot of students have passed into resident doctors of schools across the country. I am lucky to be admitted to the VinUni resident doctor. The most memorable memory while studying at Tan Tao University is that I had a 2-month internship at Saint Mary Hospital in the US. During that internship, I also had the opportunity to give a presentation at the TCT conference in 2018, thanks to the support of Prof. Dr. Thach Nguyen and the Executive Board".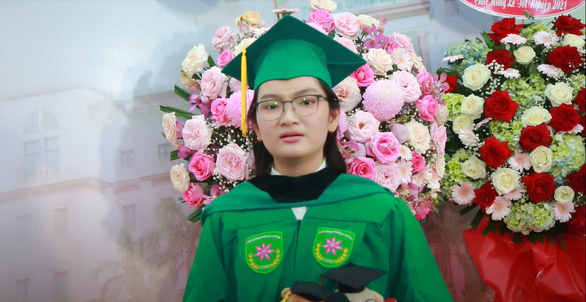 Ms. Nguyen Thi Le Nga, who currently has 2 children studying at Tan Tao University, expressed her gratitude to the school for leading them professionally and creating conditions to study and practice in Vietnam and the US. After 2 years of studying basic theory, they can practice at major Ho Chi Minh City hospitals. When they are taught and helped by teachers of the Ho Chi Minh City University of Medicine and Pharmacy, Pham Ngoc Thach University of Medicine, they can absorb the quintessence of Medicine.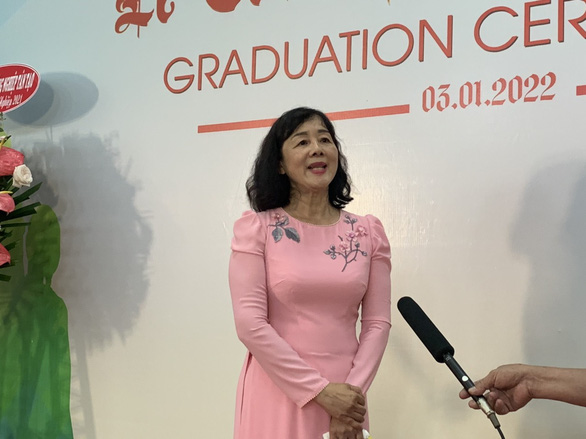 In 2022, Tan Tao University will admit students to two parallel teaching programs: The program taught 100% English with the English output standard IELTS from 6.0 to 7.0, and the program taught in Vietnamese according to the Ministry of Education and Training regulations.
Source: tuoitre.vn