TTU announces the additional enrolment from October 1 to December 31. That is the last chance to become a TTU New Student in 2021.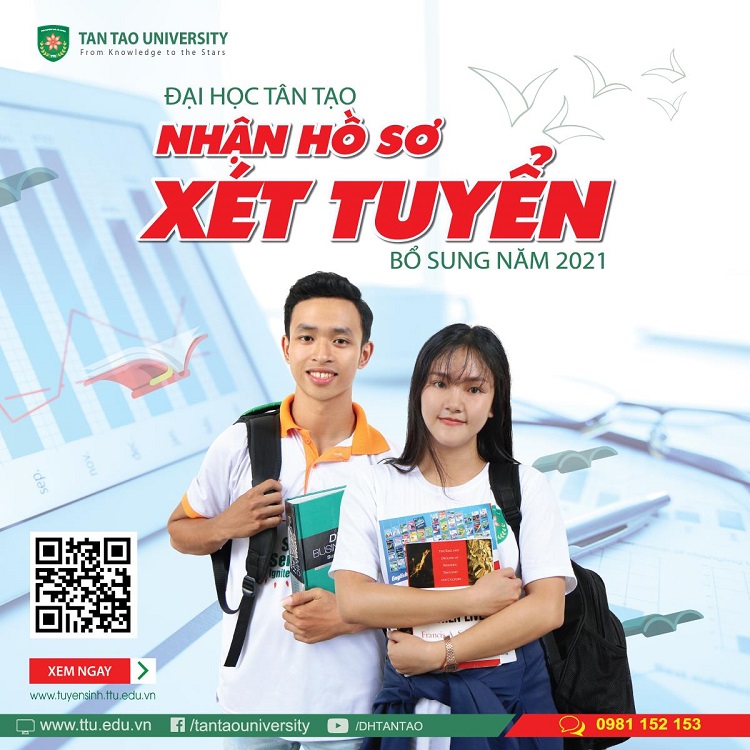 TTU implements the following enrolment methods:
 – Method 1: Based on the National high school Exam results in 2021
 – Method 2: Based on high school studying results.
 – Method 3: Based on high school studying results (based on academic transcripts for admission candidate 2).
Admission for university enrolment 2021
School of English
School of Business Administration
School of International Business
School of Biotechnology
School of Computer Science
School of Medicine
School of Nursing
School of Medical Technique
Register now to receive a "TTU green card" and enroll right away!
—————–
Tan Tao University – American University in Vietnam
Email: info@ttu.edu.vn
Website: http://tuyensinh.ttu.edu.vn/
Phone: 0981.152.153 – (0272) 377 5995
Address: Tan Tao University Avenue, Tan Duc E. City, Duc Hoa, Long An