New Bachelor Pham Thai Dien not only has excellent scientific research achievements in the field of Computer Science but also participates in research related to the fields of Medicine.
Thai Dien is the primary author and co-author of 03 prestigious international scientific publications. In particular, Thai Dien also received a professor-sponsored scholarship for a combined master's & doctoral program at Sejong University (Korea) right after graduation. This is also one of the two owners of the TTU President's Honor Award 2021.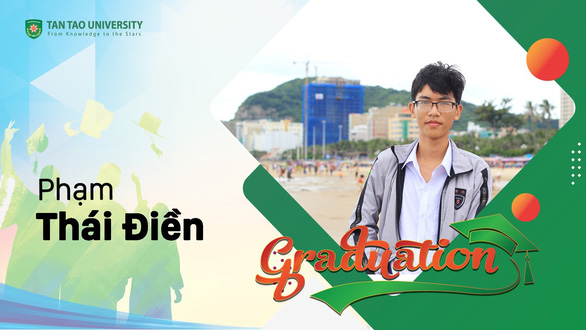 Also receiving this award is the new Doctor Duong Phuc Hai. Phuc Hai is the lead author and co-author of 2 scientific articles published in the European Heart Journal and a special report at the European Society of Cardiology Congress, also matriculated as a Medical residency of Surgery at the Pham Ngoc Thach University of Medicine.
TTU President's Honor Award is an honorary award from the President of Tan Tao University to honor and encourage students who have tried and excelled during their studies as well as actively participated in movement activities at Tan Tao University with wishes to support and promote these excellent students to continue pursuing academic and research careers at the graduate level. This is also the first time Tan Tao University has 02 students received this title.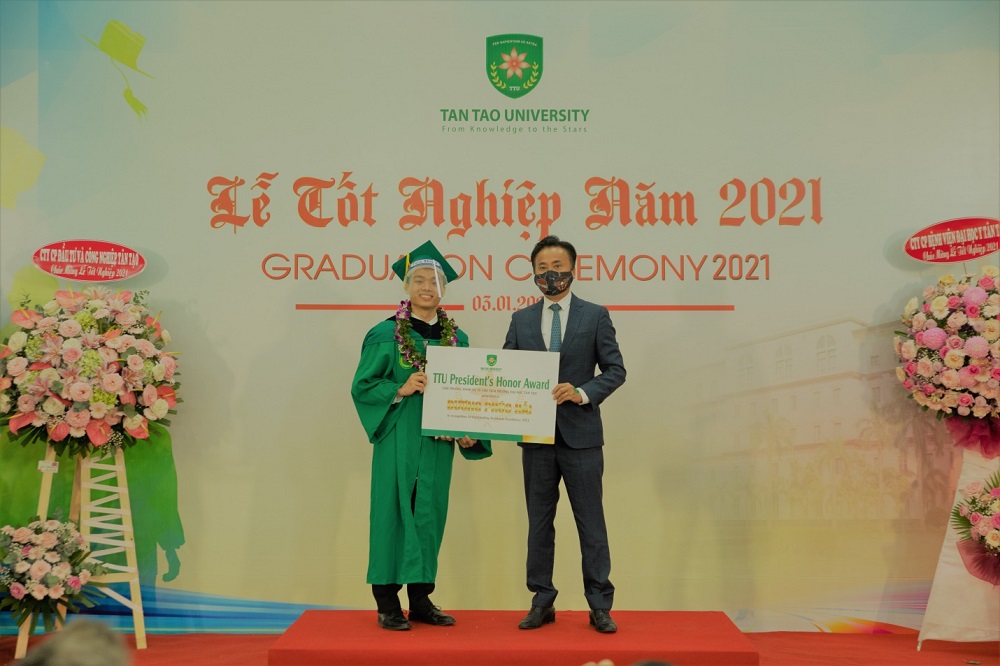 Stemming from the desire to help the young generation of Vietnam have access to the world's high-quality education model, especially fostering talents for the country, Prof. Dr. Dang Thi Hoang Yen – President of the Board of Directors of Tan Tao Group, President of Board of University Committee, Provost of Tan Tao University – has been searching for a progressive, preeminent and capable higher education model comprehensive people with both virtue and talent for many years. A historic meeting in the early 2000s with the Founders who are famous thinkers, educators, scientists of top universities in the Top 20 of the United States such as Former President of Rice University – Prof. Malcolm Gillis; Physicist, Former President of Rice University – Prof. Eugene H. Levy; Former President of Duke University Prof. Peter Lange; … created a significant turning point for the establishment of Tan Tao University a few years later.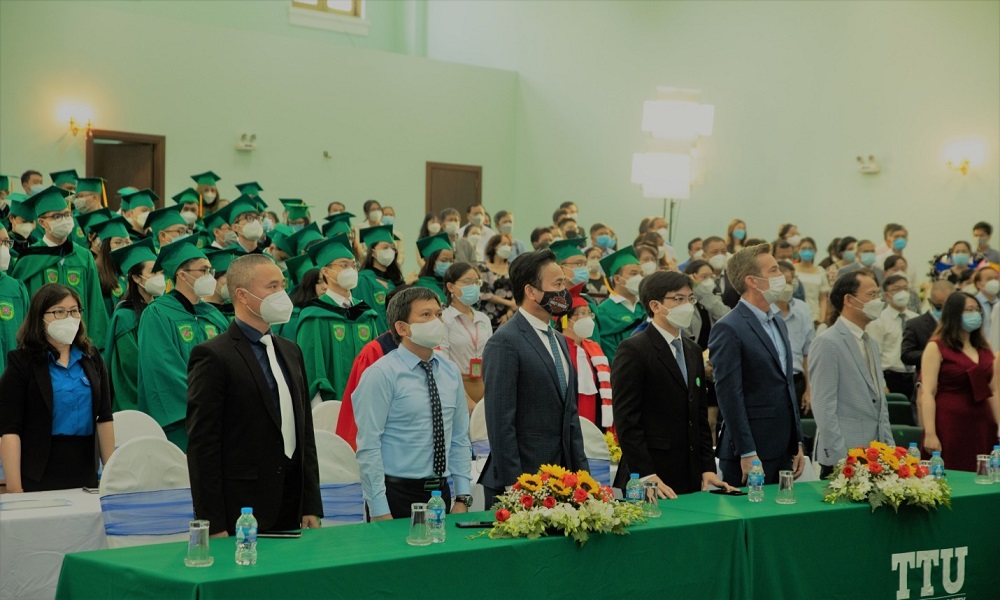 With 64% of Tan Tao University's lecturers being foreign professors, doctors, or Vietnamese trained abroad, sharing the same vision, accompanying President Dang Thi Hoang Yen and the founders overcame many barriers and difficulties, step by step built the first Private Non-Profit US-style university with the training program following the model of liberal arts education at Viet Nam.
The liberal arts education at Tan Tao University focuses on training creative people who think logically and have leadership ability. With 25% of the academic program, helping students quickly adapt to society's reality, have general knowledge in many fields, and aim to become "global citizens" to pursue a career long-term learning and contribute many values to the community.
In this Graduation Ceremony, the school granted 82 students in Biotechnology, Computer Science, English, International Business, Business Administration, Medicine. That included 7 Excellent students, 47 Very Good students, and 26 Good students. Not only had students won a fully-funded PhD scholarship in Korea right after graduation, but students also were admitted to the Resident Physician Program, Medical Practitioner of the major hospitals, medical universities, and multinational corporations.
In 2022, Tan Tao University will admit students to two parallel teaching programs: The program taught 100% English with the English output standard IELTS from 6.0 to 7.0, and the program taught in Vietnamese according to the Ministry of Education and Training regulations.
Sourse: kenh14.vn