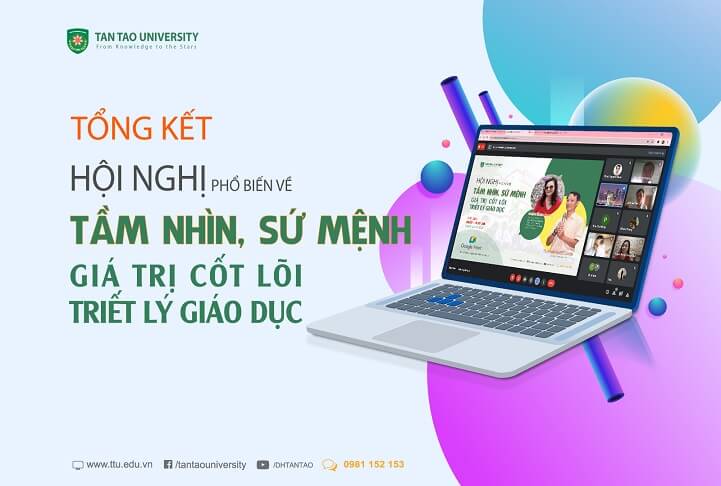 On October 23, 2021, at TTU, a conference on VISION, MISSION, CORE VALUES, EDUCATION PHILOSOPHY, TRAINING PROGRAM, ENVIRONMENT AND COMMUNITY SERVICE Period 2021-2026.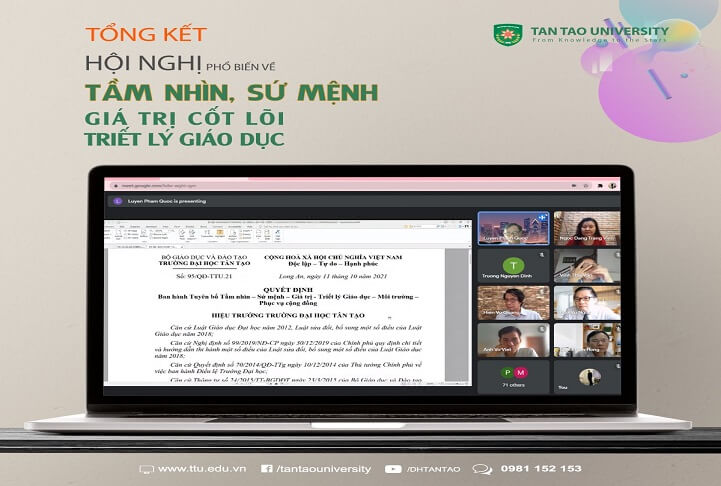 The Conference with the chairmanship of the Chief Operating Officer – Dr Pham Quoc Luyen and Dr Dang Trang Vien Ngoc – Head of the Quality Assurance Department with the participation of all officers, lecturers, staff of faculties, departments/functional departments, Centers, High Schools belong to Tan Tao University. In addition, the Conference recognized many comments for activities to meet the VISION, MISSION, EDUCATION PHILOSOPHY … that the University has announced to stakeholders.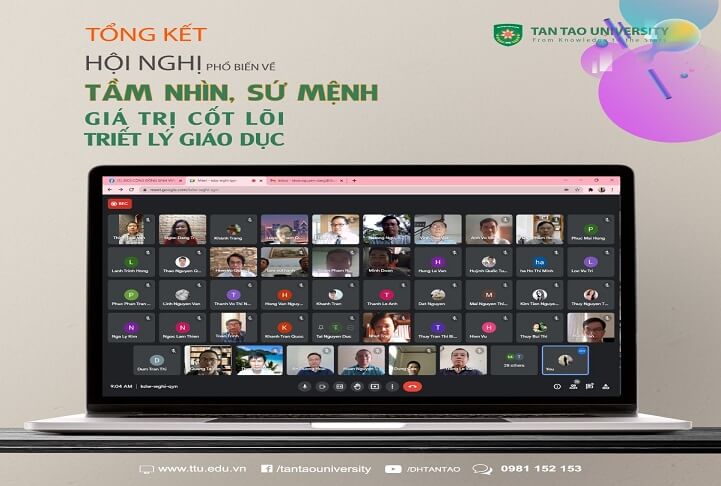 At the end of the Conference, all the School leaders, officials, lecturers and staff expressed their determination to implement activities to achieve the strategic goals in the 2021-2026 period to bring Tan Tao University to the top of national and international standards.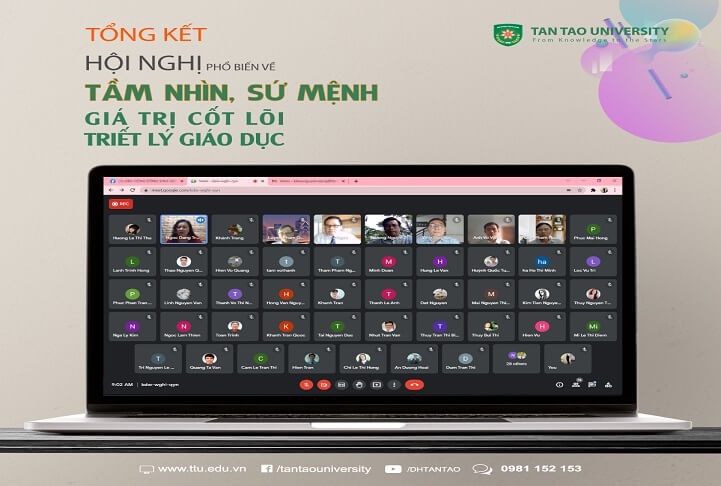 The Conference to disseminate Vision, Mission, Core Values, Education Philosophy, etc., will also be deployed to learners of Tan Tao University, professional organizations and other stakeholders next time.