Dear ITS Fellows,
A new offer just arrived from Tan Tao University (TTU) Vietnam for ITS students to experience Summer Course 2019 at TTU entitled Experiencing the American Challenging and Dynamic Style of Teaching and Learning.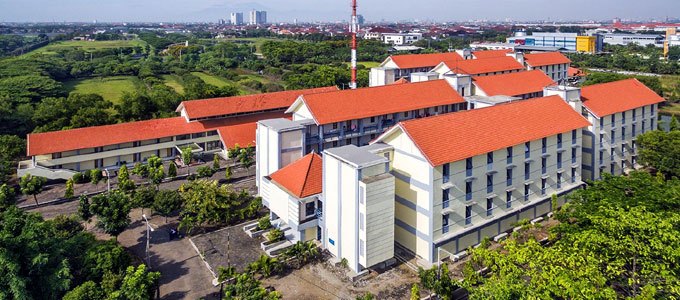 The practical-skill courses, including Alternative Dispute Resolution and Effective Public Speaking & Office Professionalism, will be taught by American Professors: Prof. Henry Webb and Dr. Donald Tyler. This courses will match students of Business Management and those who have interest in the topic.
Find further information below:
Schedule:
Course 1 – Alternative Dispute Resolution
Period: July 8 to July 26, 2019
Course 2 – Effective Public Speaking and Office Professionalism
Period: July 15 to July 26, 2019
Benefits:
Two courses (3 credits/6ECTs per each course) conducted by American professors
5 enterprise visits (field trips);
Mekong Delta day trip;
Ho Chi Minh City day trips;
Cultural exchange and teambuilding activities;
Workshop/seminar to learn about the history and culture of Vietnam, Rural – Urban planning and development of HCMC and Mekong river delta,..
Program Credit: the official academic transcript and certificate of completion will be issued after the program;
TTU dormitory will be served to international students for their accommodation;
3 meals per day;
24/7 security service;
Bus transportation for airport transfer at arrival and departure and daily bus transportation between dormitory and TTU campus and site visits;
Other student services.
Price:
Special price program fee for ITS students is USD 350 per students and it includes:
Tuition for two courses
Learning materials
Dormitory room (shared)
3 meals per day
Airport pick up in arrival and departure and local transport
24/7 security service
Ceriticate of completion
Academic transcript
Other services
not included:
Flights
Personal expenses
Required documents:
CV
Copy of Valid TOEFL certificate (You can use EFL)
Scanned passport information page with validity min one year
Scanned of ID Students
Statement Letter (Please download from this link http://bit.ly/its-short-program )
Your funding plan (How you can you pay for this program, Is it from your parents or your savings or other resources) Please complete with support letter from your parents.
Submit your documents (soft copy, PDF) with title Apply_TTU Vietnam_Name_NRP to Ms. Nastiti (studyabroad@its.ac.id) no longer than 25 May 2019 at 16.00. Applicants will be contacted to schedule for interview.
If you have questions about this program please contact Ms. Nastiti at studyabroad@its.ac.id with subject ASK_TTU_Vietnam.
All ITS students who wish to get the special price should apply through ITS IO.
Good luck!