Immediately Apply 5 Semesters Records To Tan Tao University
From February 14 to May 31, TTU opens admissions for the 1st semester with a 5-semester method.
The 5-semester admissions process applies to 7 majors including Business Administration, International Business, Banking and Finance, Accounting, English Language, Biotechnology and Computer Science.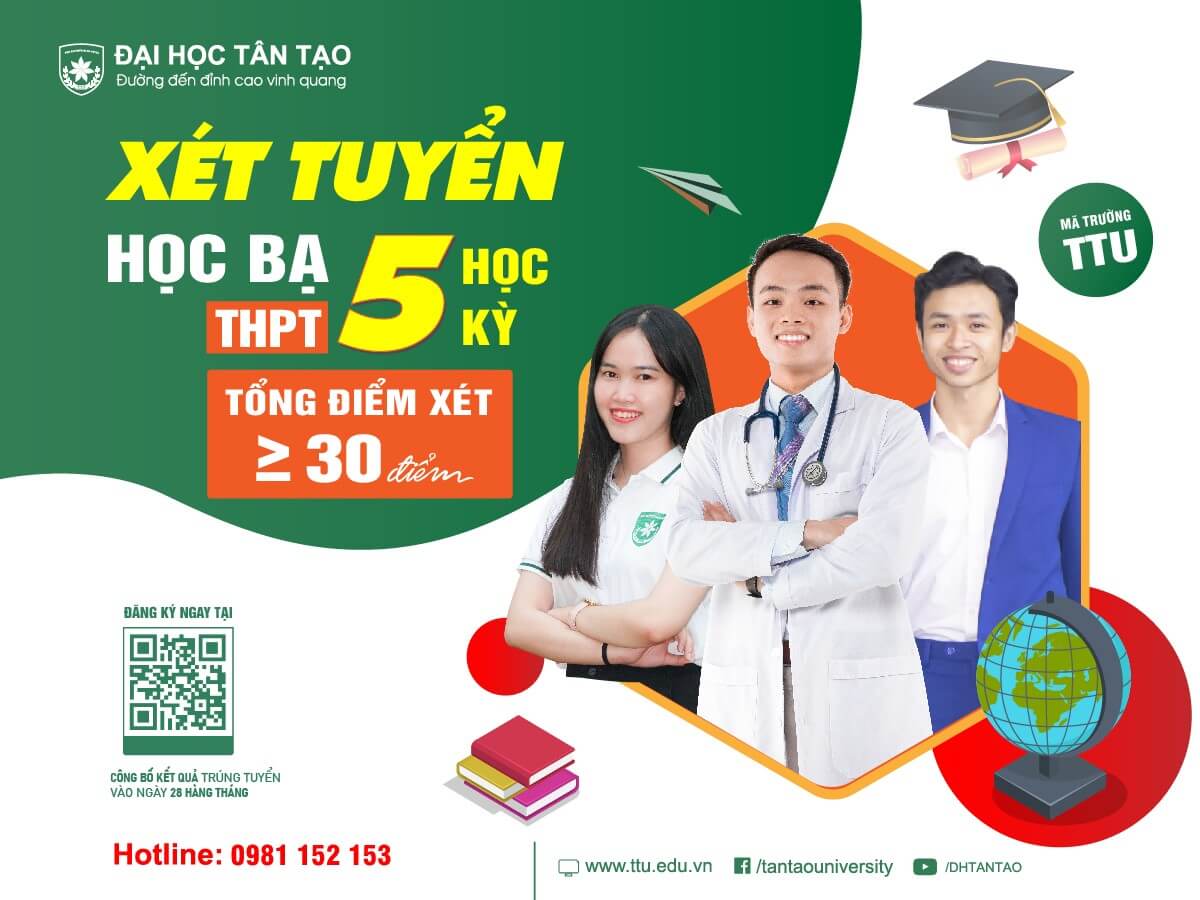 Minimum conditions: The total average of 5 semesters is 30.0 points or more.
Submit your application in person or by post after you have registered in the school system.
Instructions for detailed application information are here: https://tuyensinh.ttu.edu.vn/hdnhs/
With the first 100 applicants to apply for admission, you will have the opportunity to receive very special gifts from TTU.
Register online to become TTU-ers today =>>> https://apply.ttu.edu.vn/
————————————————-
Any questions please contact:
Office of Media and Admissions