04 SUMMARY ABSTRACT OF TAN TAO UNIVERSITY – SCHOOL OF MEDICINE APPROVED TO PRESENT AT THE AMERICAN COLLEGE OF CARDIOLOGY IN CHICAGO IN MARCH 2020
The American College of Cardiology (ACC) and the World Heart Federation (WHF) will host the ACC.20 Together at the end of March 2020. This conference will highlight on updates, advancements, scientific issues, clinical issues, and special attention to global health care.
The WHF is a professional association of American cardiologists with more than 40,000 members (mostly in the US, with about 4,000 from Europe, Asia, Africa and Australia). It is a connecting channel between members of nurses, physician assistants or assistant cardiac catheters. There are about 1,000 young physicians being trained to become Cardiology Fellows in Training (FIT). Usually, there has been about 25,000 abstracts submitted with about 4,000 acceptance. This year, the School of Medicine of Tan Tao University has submitted 8 research abstracts and got 4 accepted. In this conference, our students and doctors will present the research in front of 12,000 scientists from 130 countries. It is a great honor that will highlight their researches in cardiology.
First, freshwoman Lam Ngoc Han will present her research on the topic "Three-Year Follow-Up of a New Test Which Correctly Predicted Which Patients with Borderline Hypotension Which Hypotension Develop Within the Next 24 Hours". The study will provide results of monitoring the use of the femoral vein measurement method through ultrasound to predict the next 24-hour drop in blood pressure among patients who are within the sets of low blood pressure.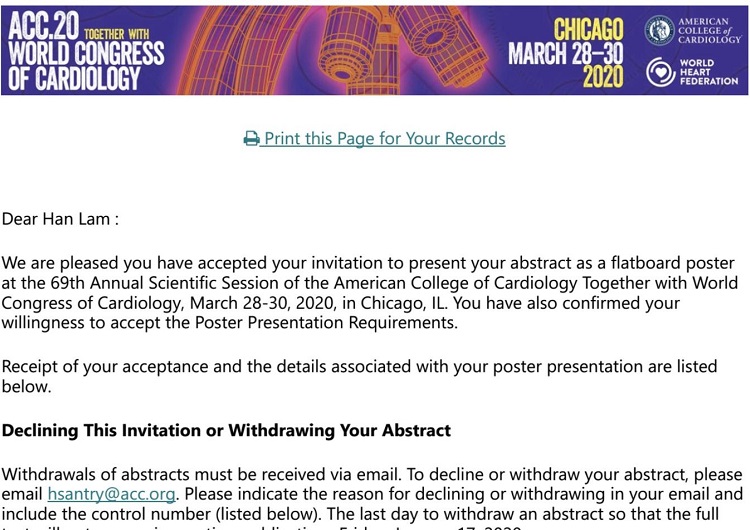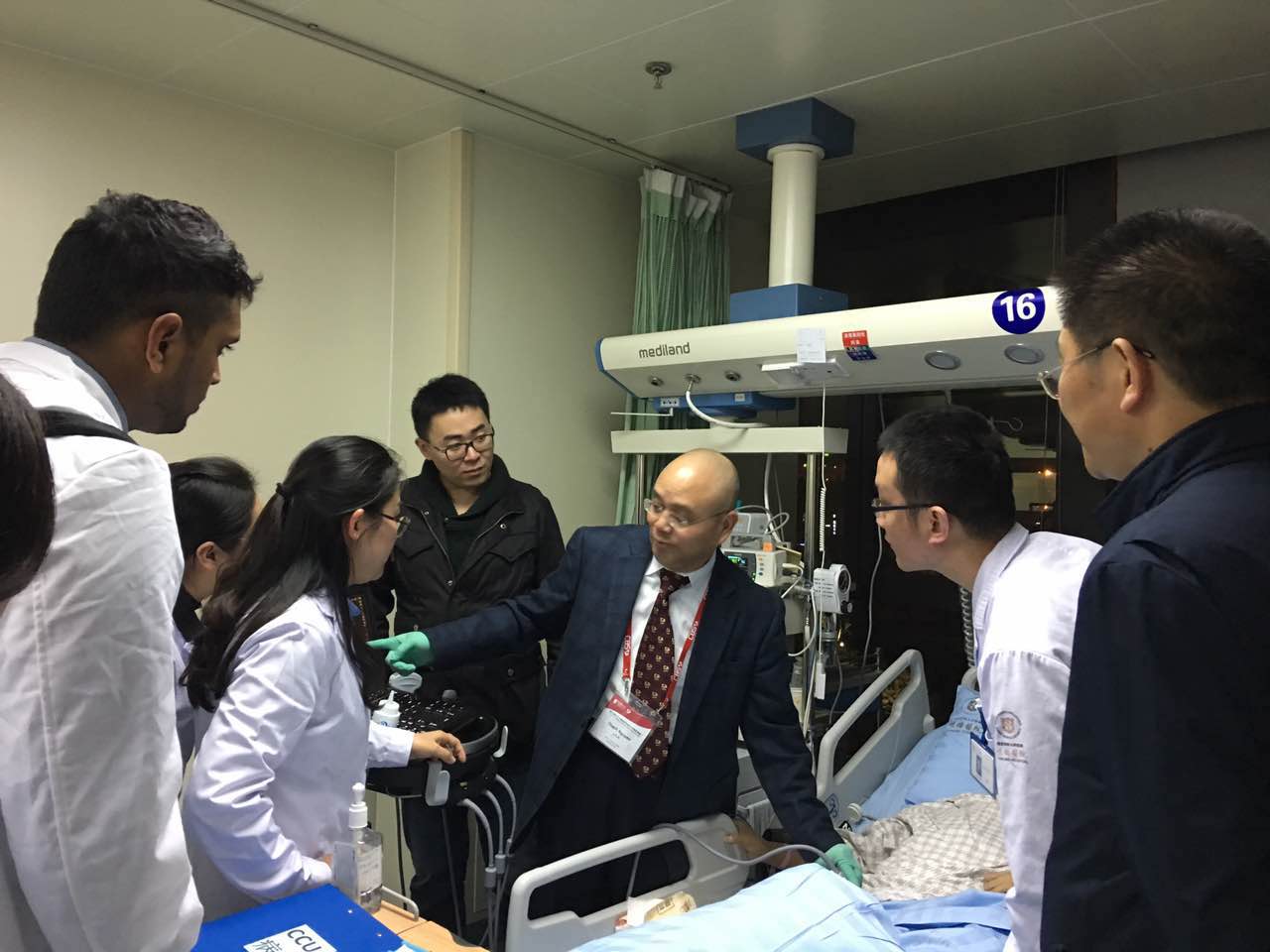 During a recent trip to Beijing and Nanjing, Professor Thach Nguyen demonstrated the femoral vein measurement method of the best hospital in Nanjing, China. This method is very effective for determining fluid volume in patients with heart failure and hypotension.
Second is a research paper from sophomore Le Xuan Minh Phuc with the topic "The Value of Heart- Fatty acid binding protein (H-Fabp) in the early diagnostic of patients with acute Myocardial Infarction".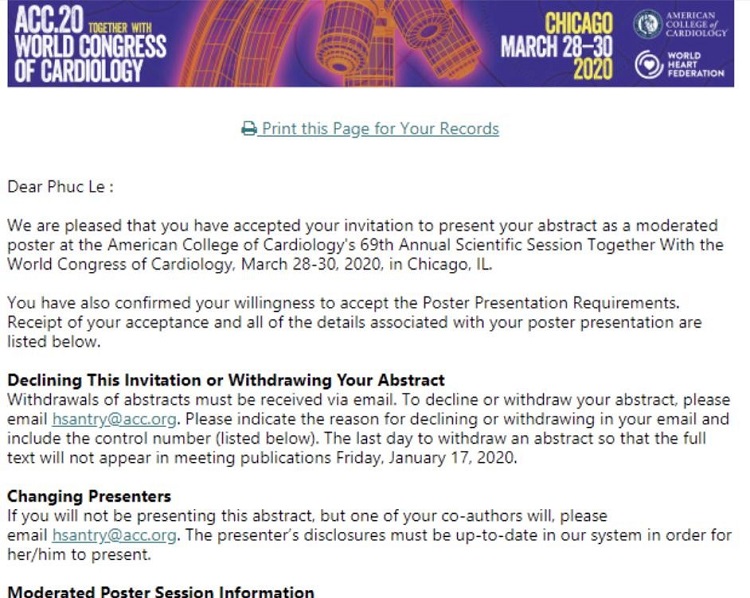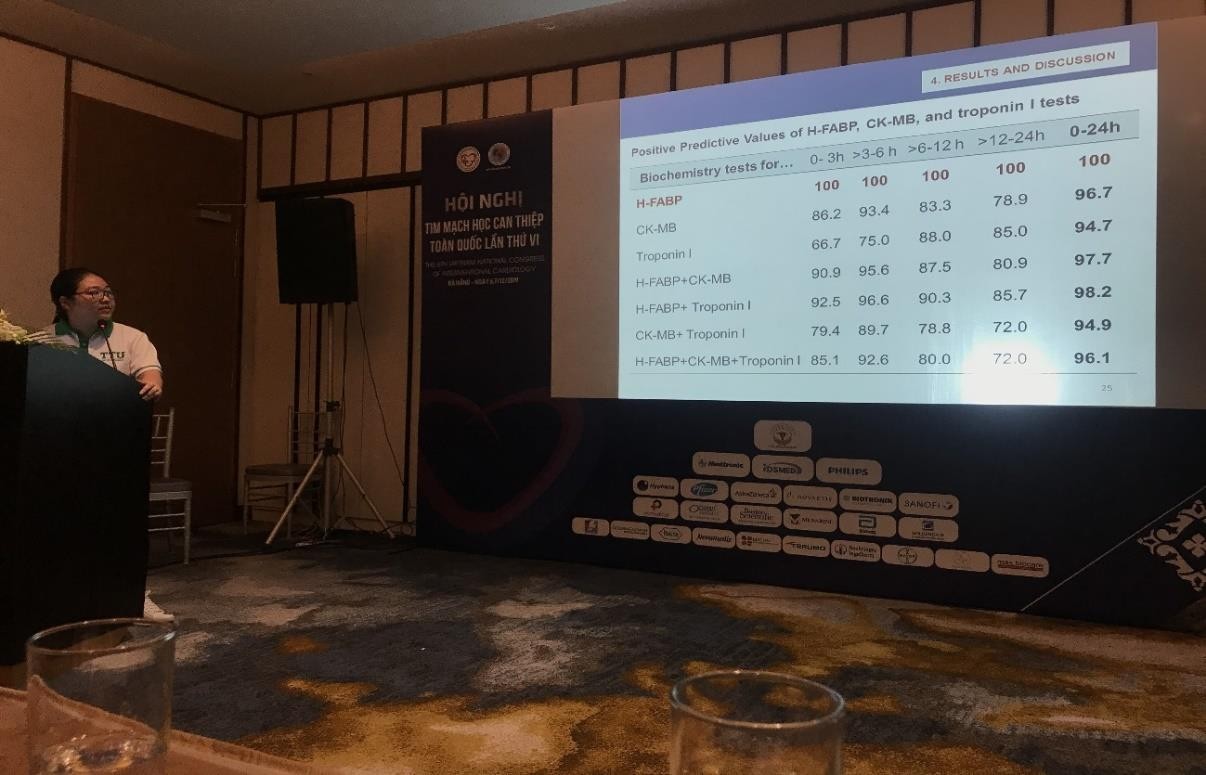 Student Le Xuan Minh Phuc presented "The Value of Heart Fatty Acid Binding Protein (H-FABP) in The Early Diagnosis of Acute Myocardial Infarction" in English at the 6th National Interventional Cardiology Conference in Danang.
Third is the research abstract from Dr. Duy Chung with the topic "No Flow in The Distal Coronary Segment and Reversed Flow at The Proximal Segment Are the Mechanisms of Chest Pain in Patients with Aortic Stenosis and Patent Coronary Arteries". This paper will focus on explaining the mechanisms for chest pain in patients with aortic stenosis and without coronary artery disease.

Finally, there comes the research from Dr. Luan Ngo with the topic "Persistent Reversed Flow and Antegrade Slow Flow of The Right Coronary Artery with Anomalous Origin from The Left Sinus Are the Mechanisms for Chest Pain and Sudden Death". With this research, Dr. Luan Ngo observed flow dynamics in the right coronary artery to explain the mechanism for chest pain and sudden death in patients with right-sided coronary artery abnormalities.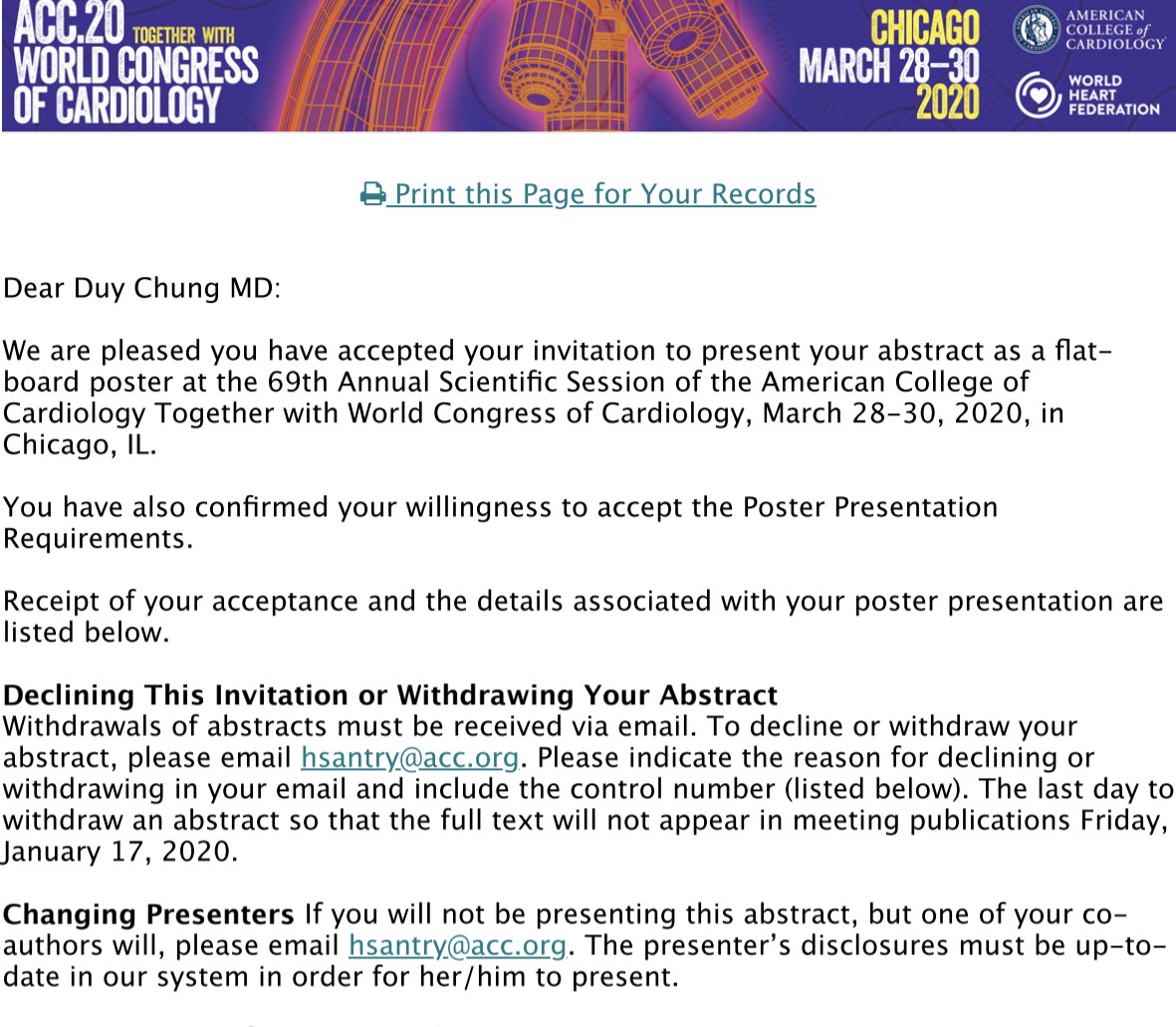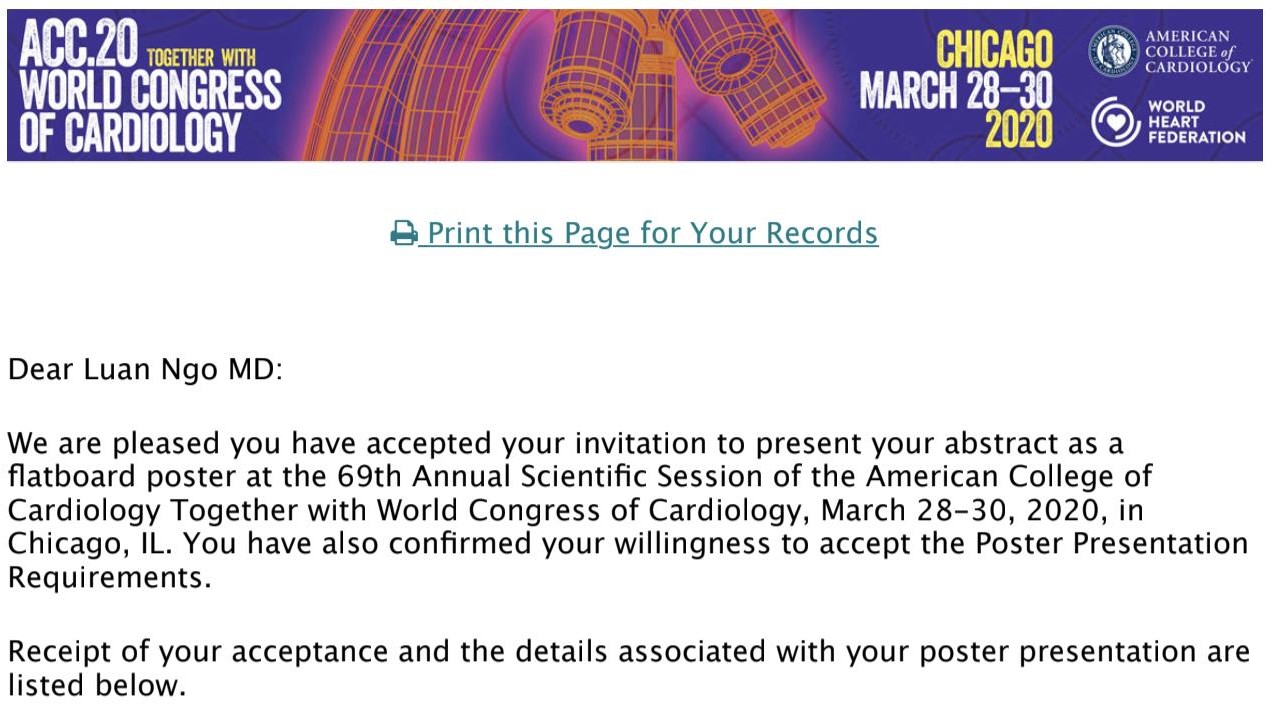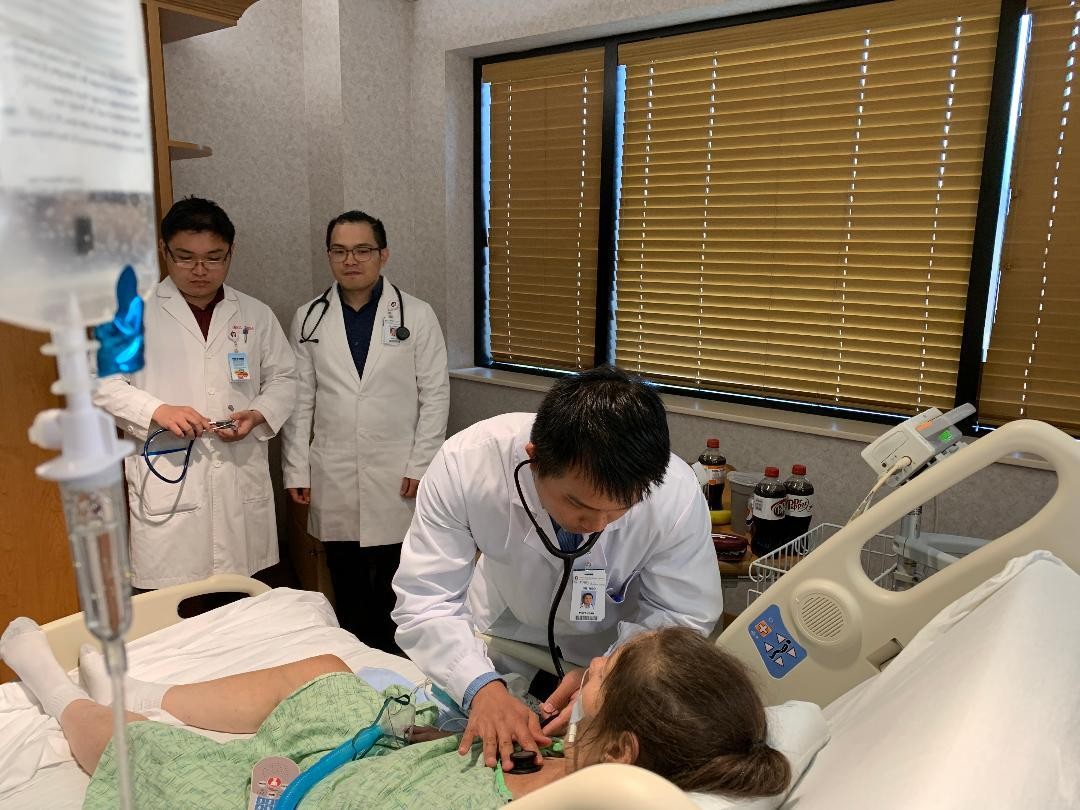 Bui Quoc Thien – junior student from Debrecen Medical University, Hungary, Dr. Duy Chung and Dr. Luan Ngo are preparing for the USMLE exam. In addition, during this time Dr. Luan Ngo and Dr. Duy Chung participated in an internship in a hospital in Indiana under the guidance of Professor Thach Nguyen. The two doctors have been very involved a lot in pursuing the above studies.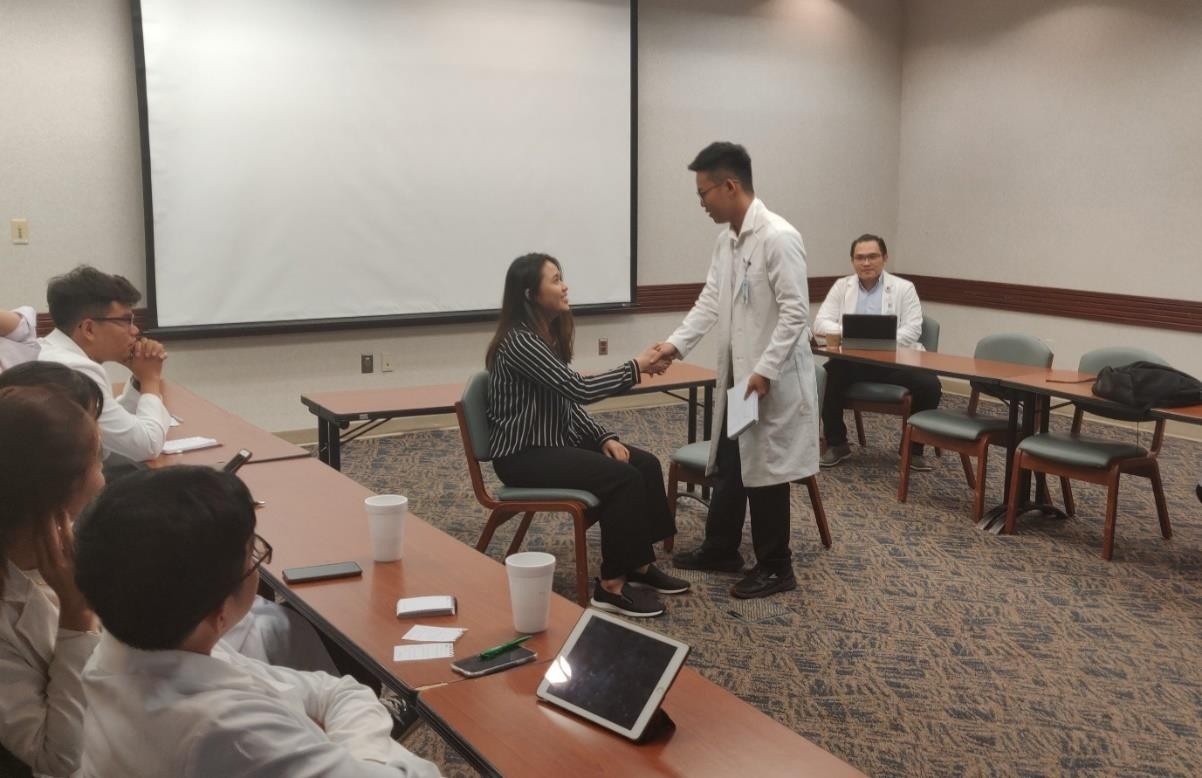 Dr. Duy Chung also took part in guiding TTU Medical students to practice at the St. Medical Center how to ask for medical record. Fourth-year student Huynh Dang Thanh Phuong practiced asking questions in the role of a doctor under the guidance of Dr. Duy Chung (sitting behind).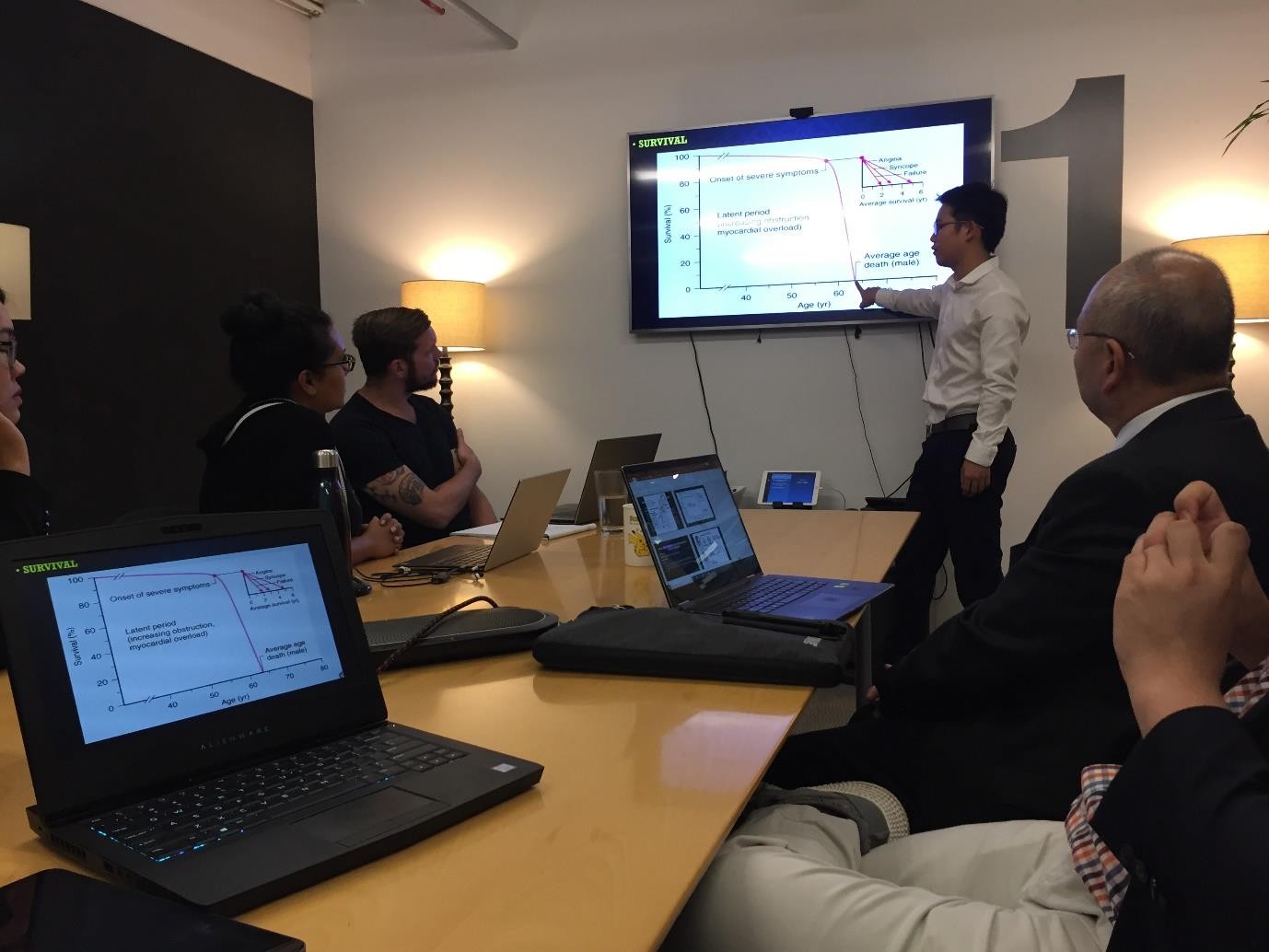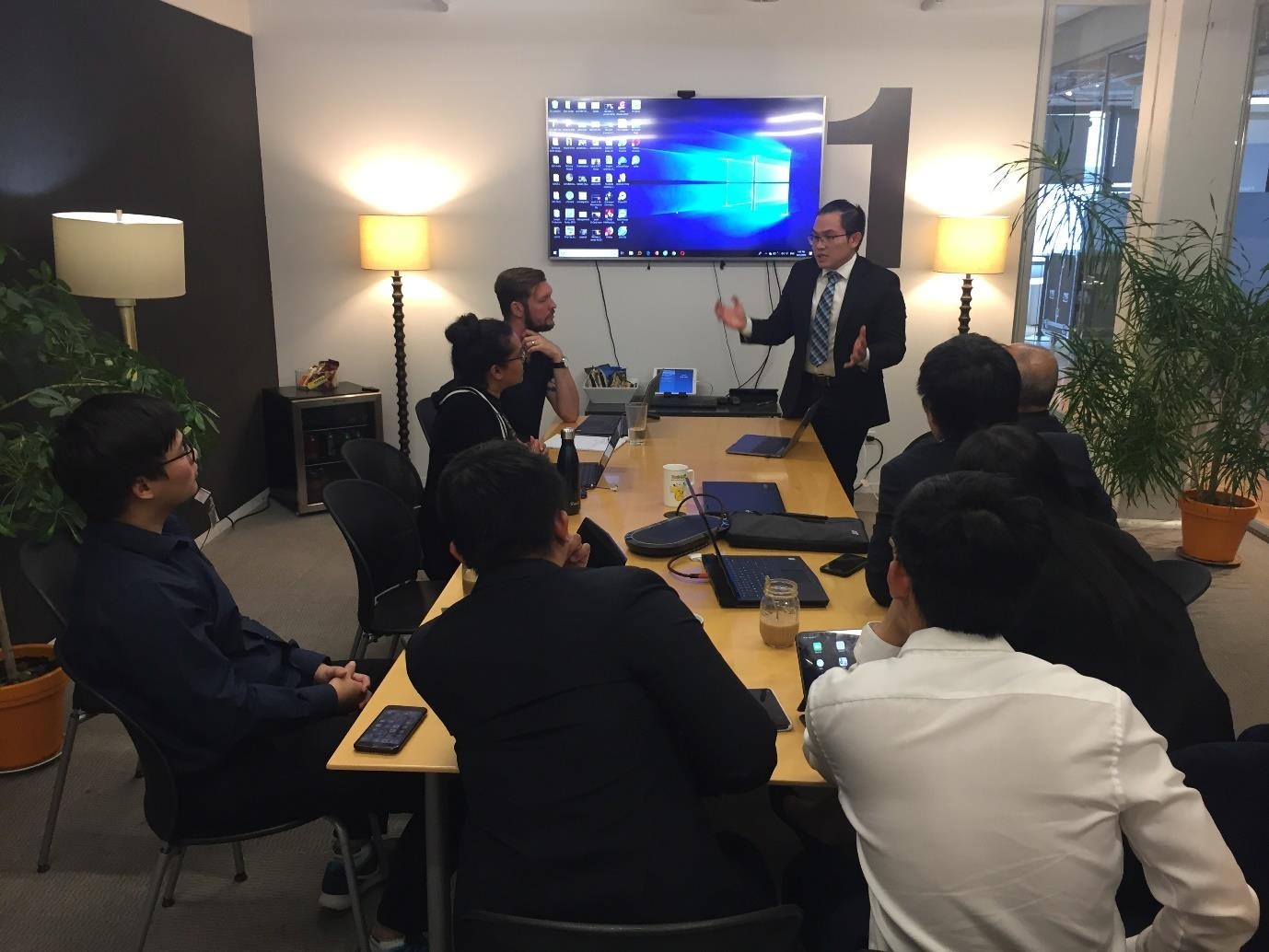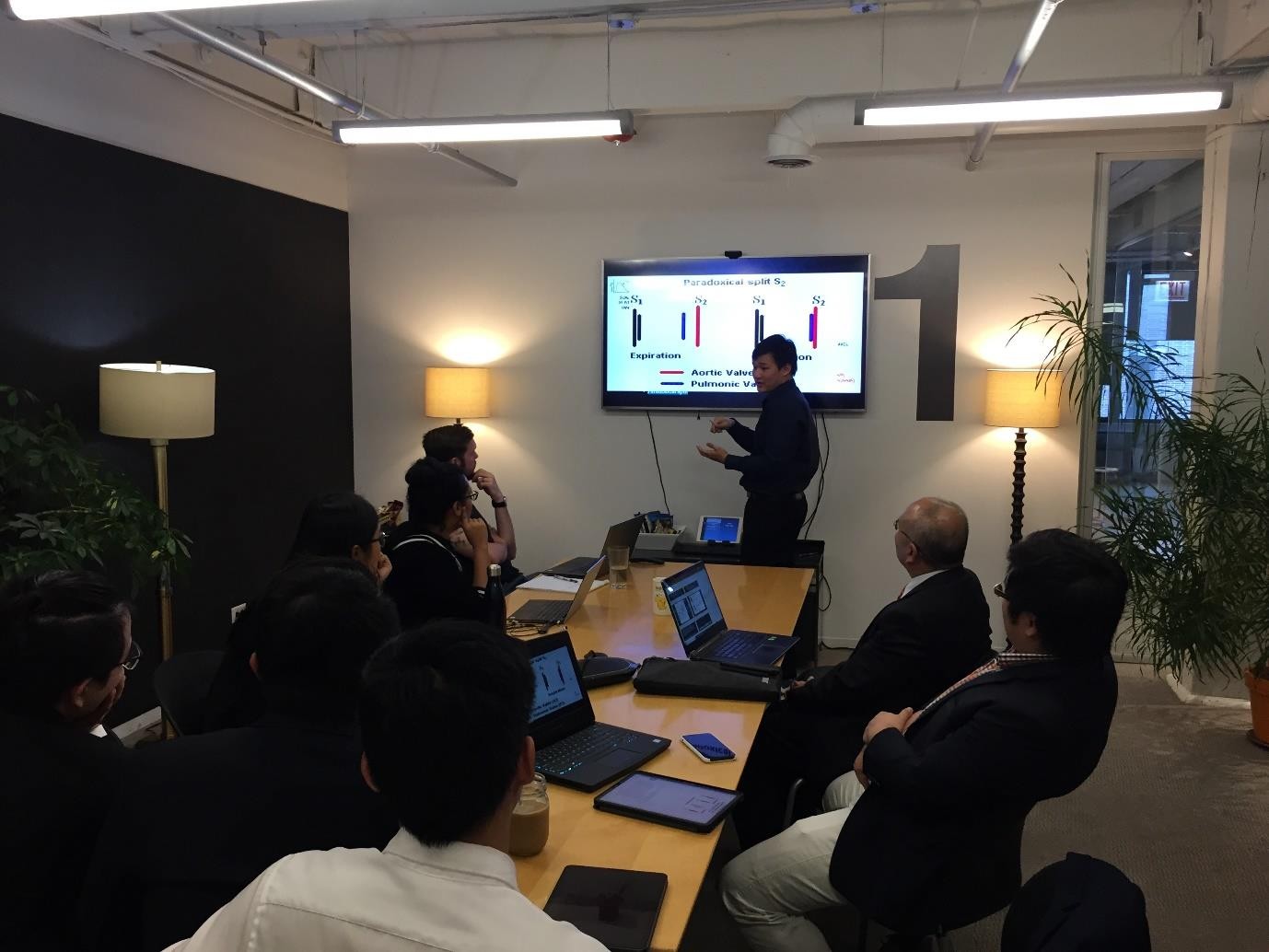 Doctors Duy Chung, Luan Ngo and students Huynh Dang Thanh Phuong, Nguyen Thi Kim Dung, Bui Q Thien, Tong Xuan Huy, Vu Tri Loc also participated in Level Ex's project. They play as medical information consultants for I.T engineers. From that foundation, they will create medical video games for clinicians and cardiologists. This is a very important project of the TTU School of Medicine.
It is a great honor for TTU faculty members, students and staff to present 4 medical research summaries.
This is really a great honor for the students, doctors and the whole TTU School of Medicine in general.
Once again, congratulations to TTU and School of Medicine.