TTU – Inheritting the vision and mission from great founders, in the past 10 years, Tan Tao University has constantly strived to create outstanding educational values, to become a highly accredited educational institution in Vietnam. 
Tan Tao University originally is a non-profit private educational institution according to Liberal Arts Education'. With educational philosophy, standards and practices based on US higher education. TTU encourages students to develop independent, critical thinking and outstanding English proficiency. Besides, TTU students are equipped with comprehensive knowledge, soft skills to perfect themselves. TTU wishes to develop students with the spirit of lifelong learning, honesty, responsibility and leadership.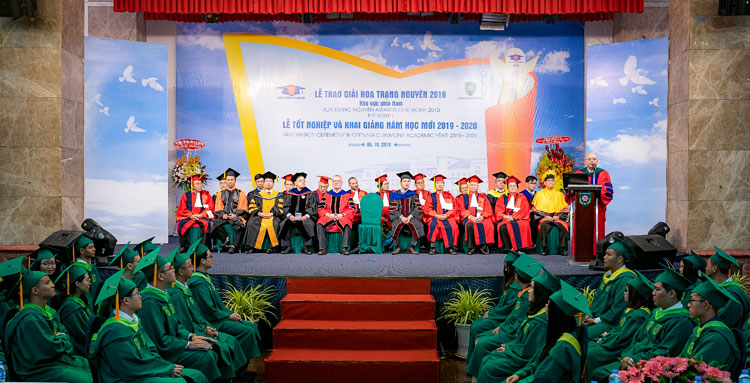 Over the past decade, the Board of Founders, Board of Directors and faculty have constantly made efforts to devote their energies to the just cause of education. Tan Tao University aspires to become a renowned university worldwide to provide high-quality education on the basis of researched and accumulated knowledge for the purpose of optimally serving the people of Vietnam, South-East Asia and the world.
The 10-year journey with the vision and mission of Tan Tao University has been recorded in detail such as:
The Founding Council and Academic Council are among the most accreditted professors and doctors in the world. And 64% of TTU lecturers are foreign or Vietnamese professors who graduated overseas. TTU students learn from experts according to their majors and benefit from the curriculum and industry trend.
In addition, TTU has invited many leading domestic and foreign professors to work as visiting lecturers. Recently, Professor Ngo Bao Chau has accepted online teaching for TTU students. TTU also organized seminars with professors, doctors, experts, domestic and international businessmen to help TTU students gain an in-depth, multidimensional and multicultural knowledge base.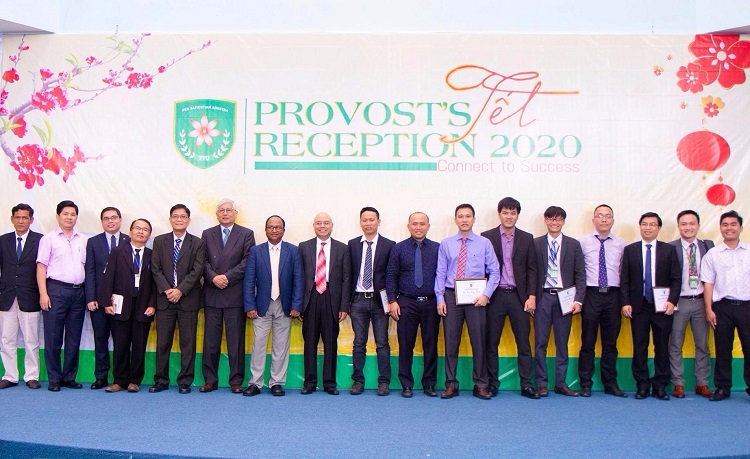 100% English Curriculum
One of the outstanding advantages when studying at TTU is the Vietnamese – English bilingual training environment. It is for students of the School of Medicine and 100% English training in the School of Economics and Business Administration; Humanities and Language; Biotechnology and the Faculty of Engineering. Currently, TTU has up to 64% of lecturers who are foreigners or Vietnamese who graduated abroad to be the best condition to improve their English proficiency.
Besides that, students also choose 25% of Liberal Arts subjects in other fields to comprehensively develop such as Language, Culture, Literature, Civilizations, Art and necessary soft skills. TTU students not only have a wide range of knowledge, but also great English proficiency to communicate with professors and scientists around the world.
International Cooperation – Becoming Global Citizen
Tan Tao University always strives to provide outstanding advantages through bachelor's degree programs with a comprehensive learning experience and international integration. Tan Tao students are encouraged to think in a bigger picture so that they can seize bigger opportunities to exchange in an international environment.
TTU has established relationships and cooperation agreements with leading universities, institutes, enterprises and organizations in advanced countries around the world. TTU students are facilitated to study, practice and participate in scientific conferences in Korea, the United States, and Singapore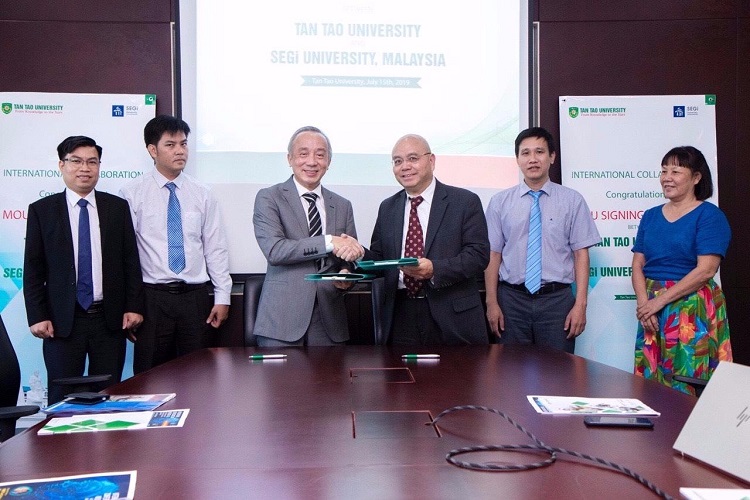 100% of students have jobs immediately after graduation. 89% work in large corporations with salaries up to $1000. TTU Bachelors are confident in global competition and seize high-quality job opportunities in developed countries around the world or start their own business.
Over the past decade, Tan Tao University has constantly strived to create outstanding educational values and attracted a large number of students. Up to now, TTU has had more than … graduates, currently more than … students are majoring in Biotechnology, English, Computer Science, Medicine, Nursing and Medical Technology, Business Administration, International Business.
Contact: Tan Tao University;Tan Duc E.City, Duc Hoa, Long An; Hotline: 0981 152 153 – www.ttu.edu.vn