Our passion to learn and our brave spirit are what will guide us through the university challenges in the quest of knowledge. But we will be all too lonely without friends to share the warmth when it's cold.
Due to its importance, a group of freshmen who all studied together in the SEC pre-university course http://ttu.edu.vn/sec-xan-tay-vao-lam-moi-tang-ky-nang/ succeeded to organise a networking festival called the 2019 Up's Day – Friendship Corner in the night of last Friday 20 September 2019.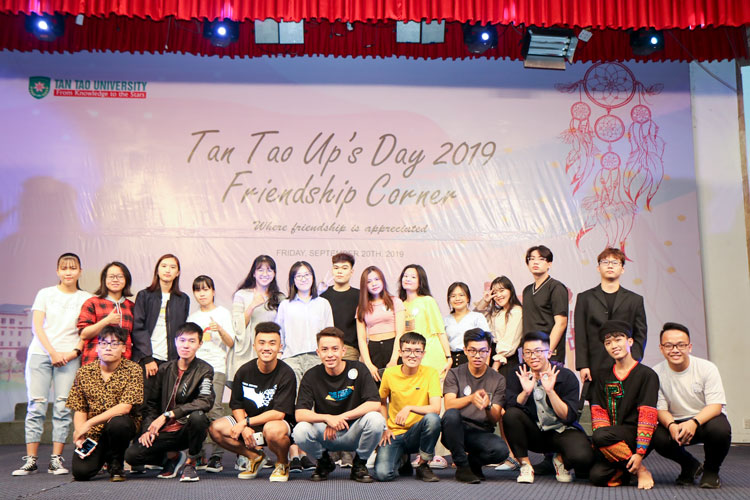 Up's Day is a traditional festival held annually at Tan Tao University. With this year's theme of friendship corner, the leaders, despite having joined TTU for only two months, have all very successful to reinstate its traditional purpose of bonding freshmen to the students of senior, and to the university as a whole.
Singing and dance performances, combined with a variety of booths had helped participants to kick off into the festive mood for the night.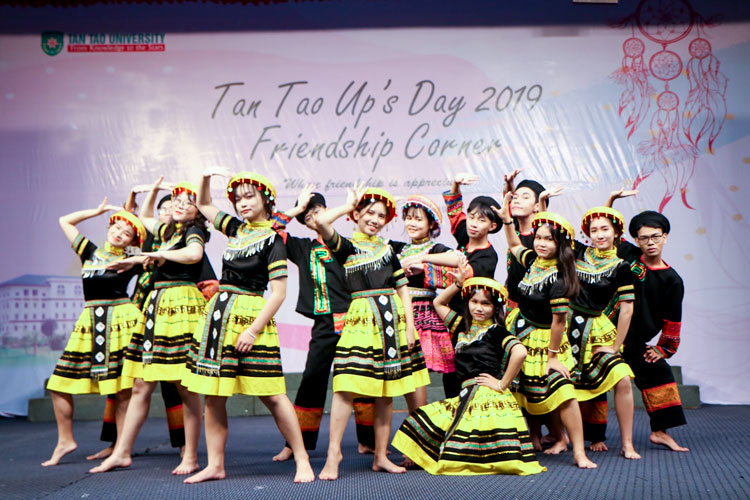 Besides booths erected to showcase and introduce, booths selling food and drinks, as well as game booths decorated and handmade by the students all brought to the festival an atmosphere very vibrant and cosy. This is also where the spirit of each class, school or club was brought to the spotlight to introduce to new students, which would not only help bond students more closely via club activities but also to showcase a very young and dynamic Tan Tao.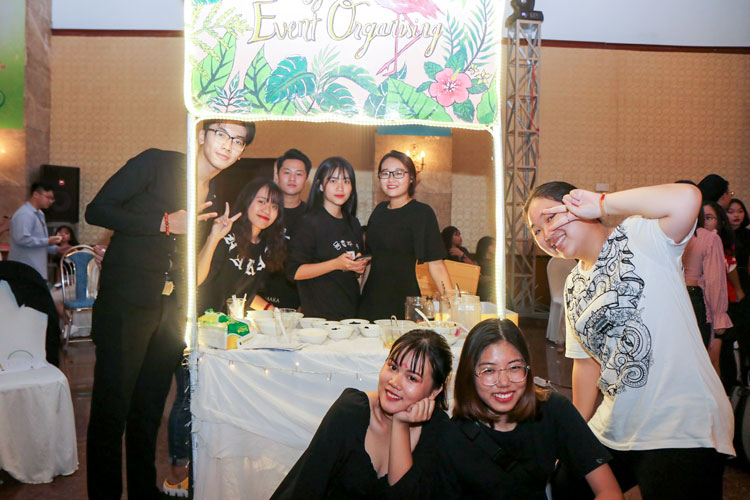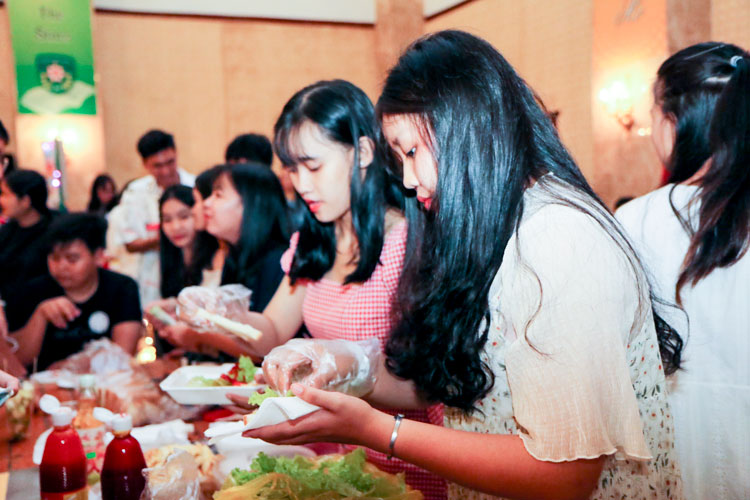 Then, a pleasant surprise peaked the interest of all participants. That was a secret birthday party for all of whom with the birthday in September, disguised as a lucky draw game with all winners already selected beforehand. In the first month when they need to settle down in a place away from home, lacking the people whom they'd known so well beside to celebrate their birthday this year, it must be a rugged experience. Understanding the hearts of students, bringing aspirations to the distant horizon of knowledge, the organisers have brought them a gift nobody knew in advance, but everyone will treasure later. It shows that in the quest of knowledge, beside the companionship of our family, friendship is a part essential to our university experience.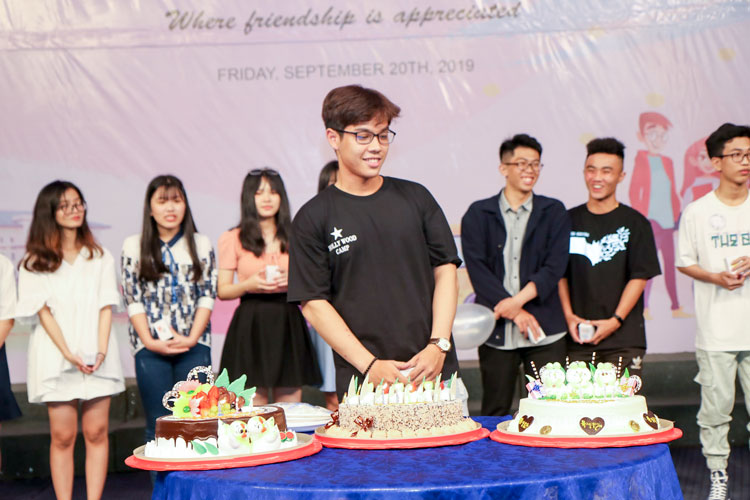 "I was very touch to attend the Up's Day – Friendship Corner. It was what made me consider Tan Tao my home away from home." Said Dong Thi Diem My, a freshman of Tan Tao University School of Humanities and Languages.
The program continued with a part somewhat nostalgic. Participants together looked back at the memories they had maybe long ago, or maybe in the time just gone frozen into photos forever there. The sense of nostalgic memories captured in those images will always be there to remind them all to live fuller for the present.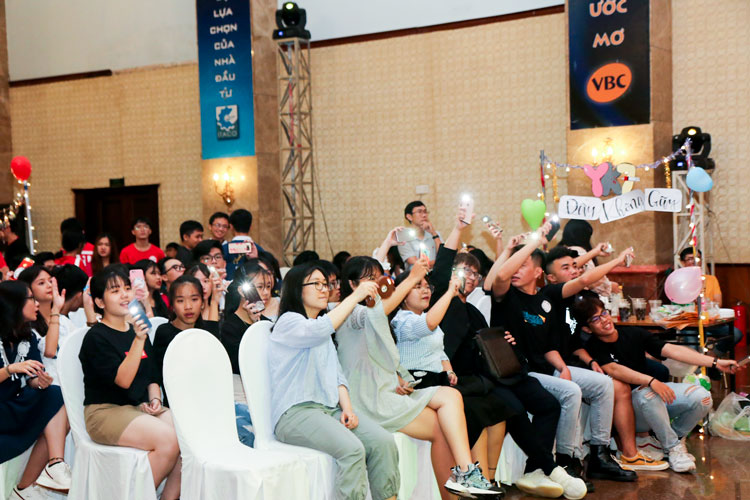 The 2019 Up's Day – Friendship Corner must have left the hearts of participants with full of unforgettable experience in their first year of college. In spite of the vast extent of the university, each and every one of us will find a friend so long as we're willing to open our hearts, spread our hands, and smile our sincerity.