From the modern training program, English curriculum to international cooperations, School of Biotechnology, Tan Tao University (TTU) is currently attracting students across the country.
Developing The World
Application of biotechnology in agriculture has been in effect for a long time. Over the past decades, more than 20 million households and billions of global consumers benefit from the increase of crop yields, improved nutrition, more paycheck as well as minimizing negative impact on the environment.
According to the ISAAA report, the total area of ​​biotech crops in 2018 was 191.7 million hectares, cultivated in 26 countries and used in 70 countries globally. Compared to the first year usage, the cultivated area has increased 113 times with a total accumulated area of ​​about 2.5 billion hectares. The figures show the impressive pace of application of biotechnology, which has brought significant and outstanding benefits.
New cultivars and new achievements in medicine such as gene therapy to repair genetic defects; Genetic recombination techniques have helped create vaccines to prevent viruses and produce hormones and interferon for the treatment of human diseases.
Achievements in other industries can be named such as morphing proteins from microorganisms to ensure the safety of food sources; using microalgae and fungi to handle waste to reduce the amount of toxins discharged into the environment; compiling green energy from biomass.
Biotechnology is pioneering in the next technological revolution. In this article, let's discover in detail about the attractiveness and potentials of the Biotechnology.
Attraction and Great Job Opportunities
The Prime Minister has issued Decision No. 553 / QD-TTg approving the master plan for the development of bio-industry to 2030. Accordingly, concentrating resources to promote bio-industry and innovation to make policies, taking advantage of international cooperation and creating favorable conditions for enterprises to invest in.
Up to now, our country has many institutes, research centers, training institutions operating in Biotechnology. There is also a strong growth in biotechnology businesses around the world. For example: In the US, the number of biotechnology companies increased by 16% between 2012 and 2016; The number of biotech companies in the UK increased by 65% ​​between 2016 and 2018. In recent years, large companies such as Microsoft, Google have also invested in biotechnology.
Thus, biotechnology has tremendous support from the government as well as a strong development of research and production facilities. The increase in the number of companies and research institutes leads to the requirement of a huge number of personnel to operate in. That is a great advantage of employment for bachelor's in Biotechnology.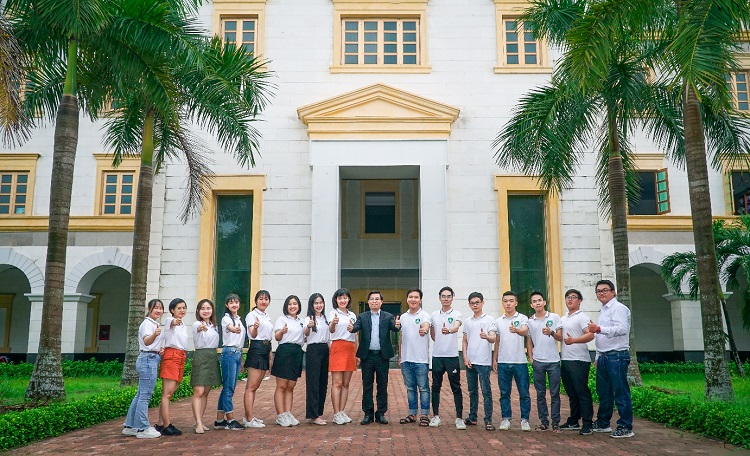 Ideal Learning Environment For Biotechnology
School of Biotechnology, Tan Tao University (TTU) includes two majors: Biotechnology and Applied Biology. The training program is taught as follows: Biotechnology – Medicine; Biopharmaceauticals; Biopharmaceauticals; Animal Biotechnology; Plant Biotechnology; Aquaculture Biotechnology; Assisted Reproductive Technologies; Bioinformatics and Bioremediation.
Tan Tao University is committed to providing students with modern knowledge of biotechnology. Students are encouraged to discover their own talents and develop their passion through direct participation in research or working at companies involving biotechnology.
The 100% training curriculum in English following the American Liberal Arts model enables students to possess a great knowledge base, ability to self-study, critical thinking and international cooperation. These are effective tools to help students integrate and effortlessly become a global citizen in the future. At the same time, 100% of the TTU lecturers of Biotechnology are foreigners or Vietnamese who have graduated with PhDs and work abroad.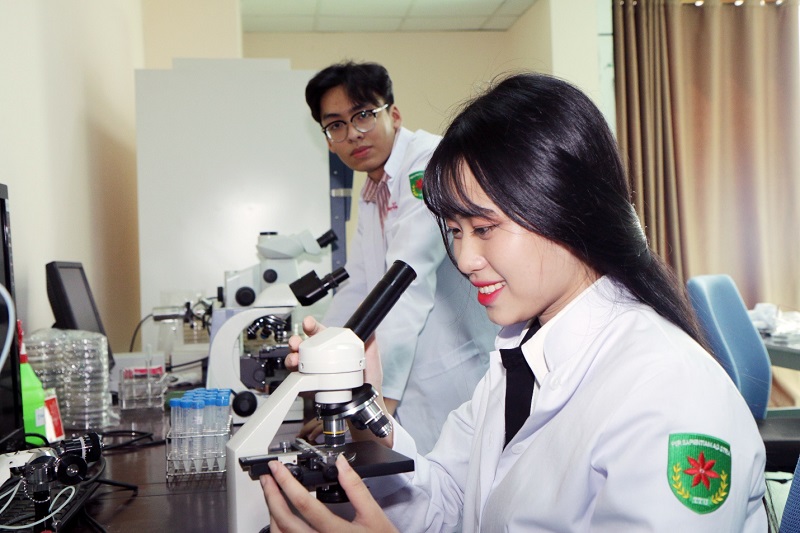 After graduating with a bachelor's degree in Biotechnology at Tan Tao University, students can fully undertake many different positions such as: Biotechnology Specialist at Agricultural and Food processing companies; Production Management Engineer, Management and Quality Assurance Engineer in Pharmaceutical and Food Factories and etc… Especially with training programs which are constantly updated to catch up with the trends as well as job demands in both Vietnam and other countries, students who graduate from the School of Biotechnology will be equipped with more Data Science related skills, including computer programming if they have passion and interest.
Excellent graduates will be facilitated by TTUl to continue their master's and doctoral programs in well-known Biotechnology research labs in the US, Europe, Japan and South Korea with high-value scholarships.
Biotechnology is always potential with great career prospects. Therefore, in recent years, this major has attracted many young people to apply for admission and training programs with many quality advantages at TTU.
Under the admission plan in the academic year 2020-2021, Tan Tao University enrolls in Biotechnology, along with 7 other majors: English Language, Computer Science, General Medicine, Nursing and Medical Technology, Business Administration and International Business.
Details of Admission Plan of TTU in academic year 2020 – 2021: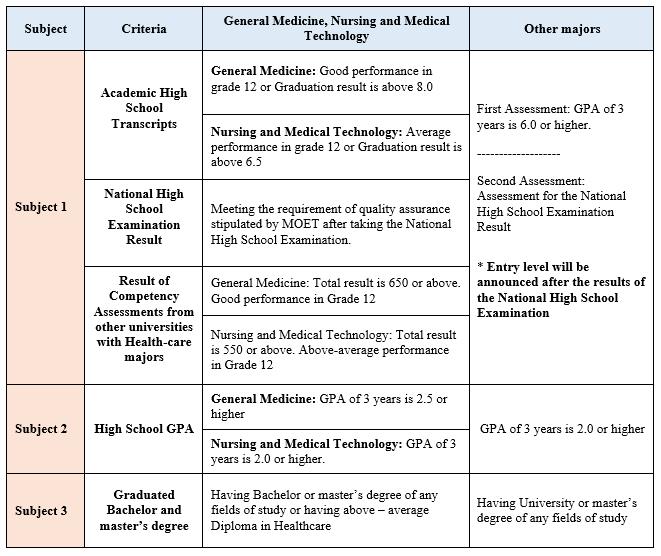 Contact Us: Tan Tao University
Tan Duc E. City, Duc Hoa, Long An – Phone: (0272) 377 5995 – Hotline: 0981 152 153 (Zalo)
PR Department