On June 21, Assoc.Prof.Dr. Meden F. Isaac-Lam (Fulbright Program Scholar) and Dr. Nguyen Thanh Dien (Head of Scientific Research and International Cooperation Department) , Dr. Ta Van Quang (Vice Dean of School of Biotechnology) and MSc. Vo Thi Ngoc Thanh (Lecturer of the School of Biotechnology) came to the Institute of Chemical Technology (affiliated to Vietnam Academy of Science and Technology) in District 12, Ho Chi Minh City to visit, cooperate and report on the Seminar with the topic: "Chemistry Applications in Cancer and in Mental Disorder" .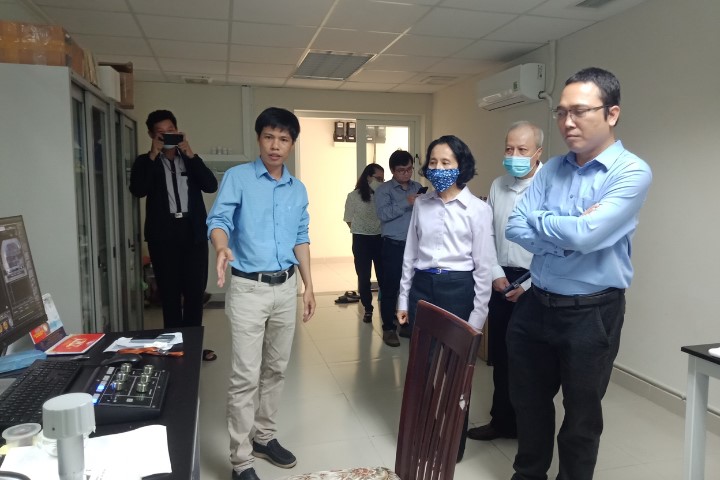 The content of seminar: application of chemistry in the treatment of cancer involves synthesis of photosensitizers for potential use in photodynamic therapy. In vitro assay to determine their photodynamic efficacy was performed in triple-negative breast and prostate cancer cells. Magnetic resonance imaging and spectroscopy is the application of chemistry in post-traumatic stress disorder (PTSD), a psychiatric disorder affecting some American military servicemen. A novel sequence was used to simultaneously quantify different neurometabolites in specific brain regions in human subjects with PTSD.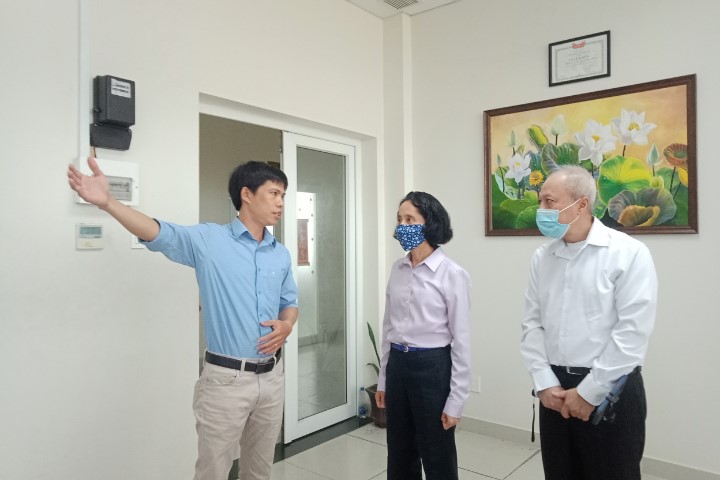 Institute of Chemical Technology is the place to carry out basic research, develop technology and train highly qualified human resources in the fields of chemistry, chemical technology, biochemistry, etc. Assoc. Prof. Dr. Meden was welcomed by Dr. Nguyen Thanh Danh, introduced and guided the use of advanced equipment in laboratories such as Inorganic Technology Department, Physical Chemistry Department, Biochemistry Technology Department, etc is very detailed. Research cooperation between Tan Tao University and Institute of Chemical Technology in the future is also discussed in detail and effectively.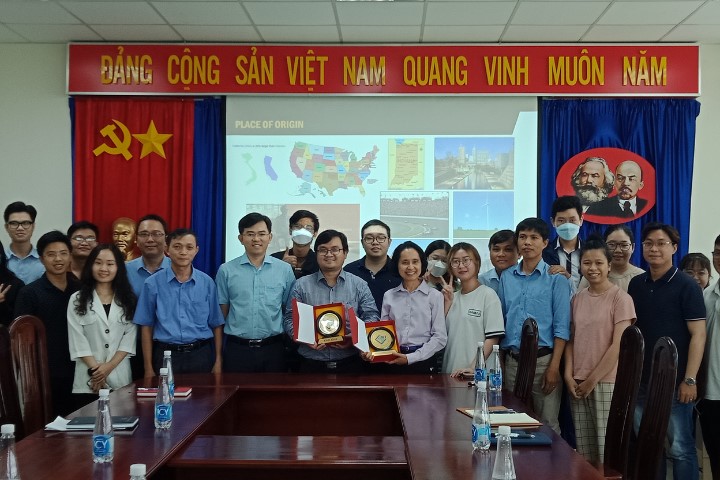 We would like to thank the Institute of Chemical Technology, Dr. Nguyen Thanh Danh and staff of the Institute for their supporting and welcoming Assoc. Dr. Meden and Tan Tao University.