On May 8, 2023, Tan Tao University successfully organized a seminar with the theme "Psychology course – Overcoming the exam season" at Thu Khoa Huan High School, Cho Gao District, Tien Giang Province. The seminar aims to support the spirit and knowledge necessary for students to prepare well for the important exam in their academic life.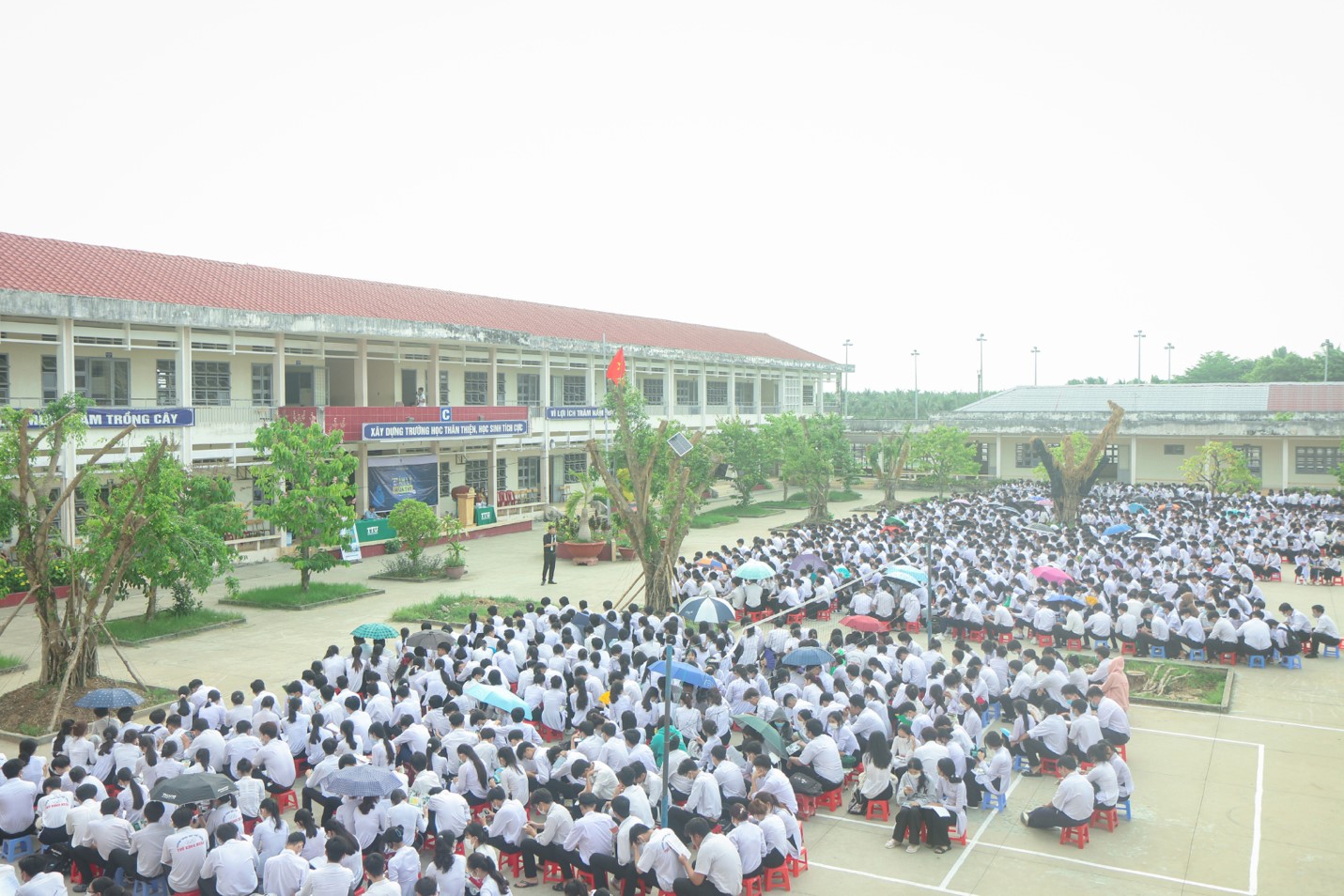 The workshop attracted the participation of more than 1000 students from all blocks listening to the sharing of important knowledge and skills in the exam preparation and exam preparation stages. With the sharing and guidance of speaker Nguyen Mai Lam – Vice President of Tan Tao University, it helps students better understand the pressures and challenges in the learning process, as well as how to overcome them effectively. confident and effective.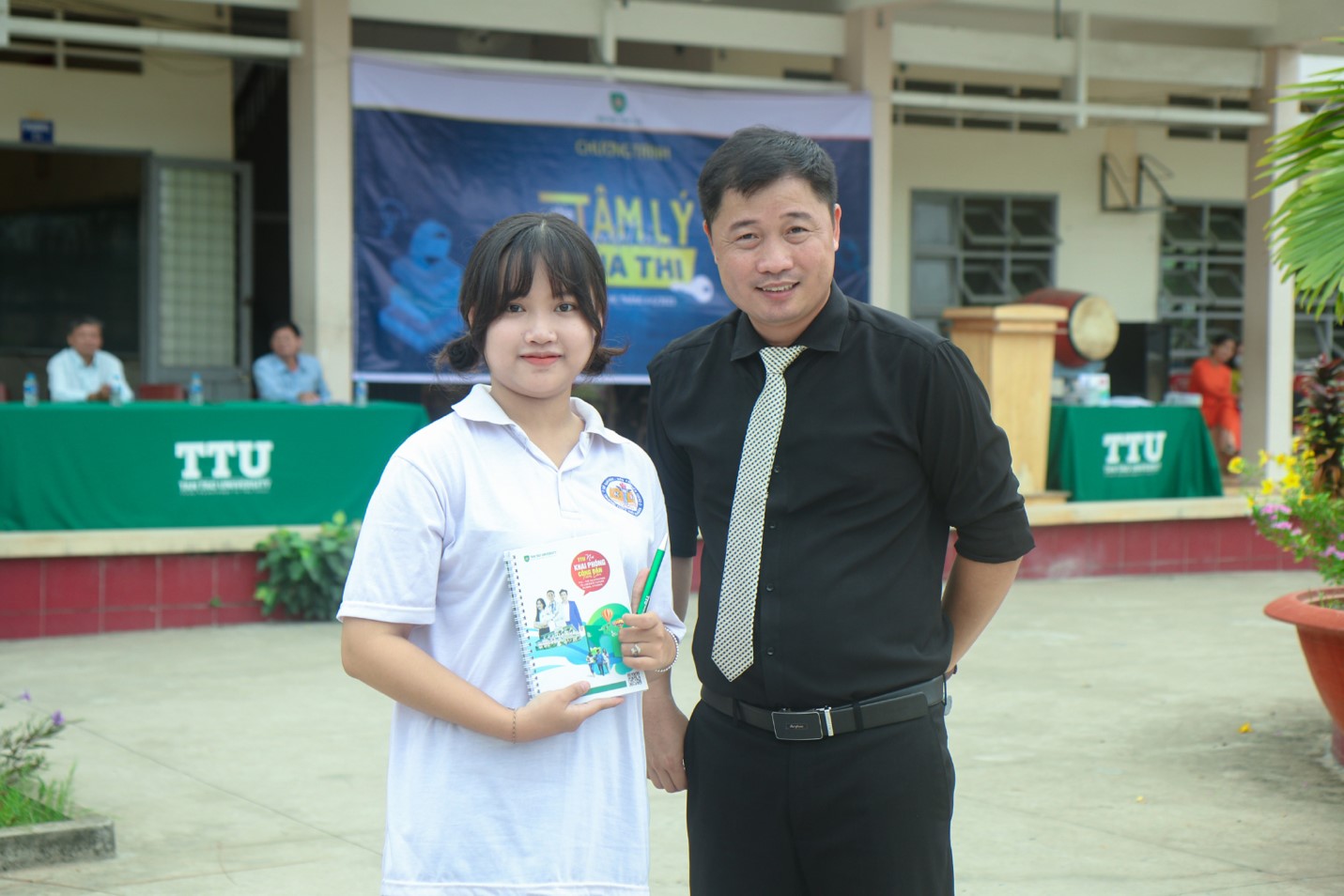 In particular, in this event, Tan Tao University awarded 10 scholarships to students with difficult circumstances but with excellent academic achievements. This is a small but meaningful effort of Tan Tao University to encourage and motivate excellent students to overcome difficulties and continue to pursue their academic career. This scholarship will help them continue to study, creating momentum for their sustainable development in the future.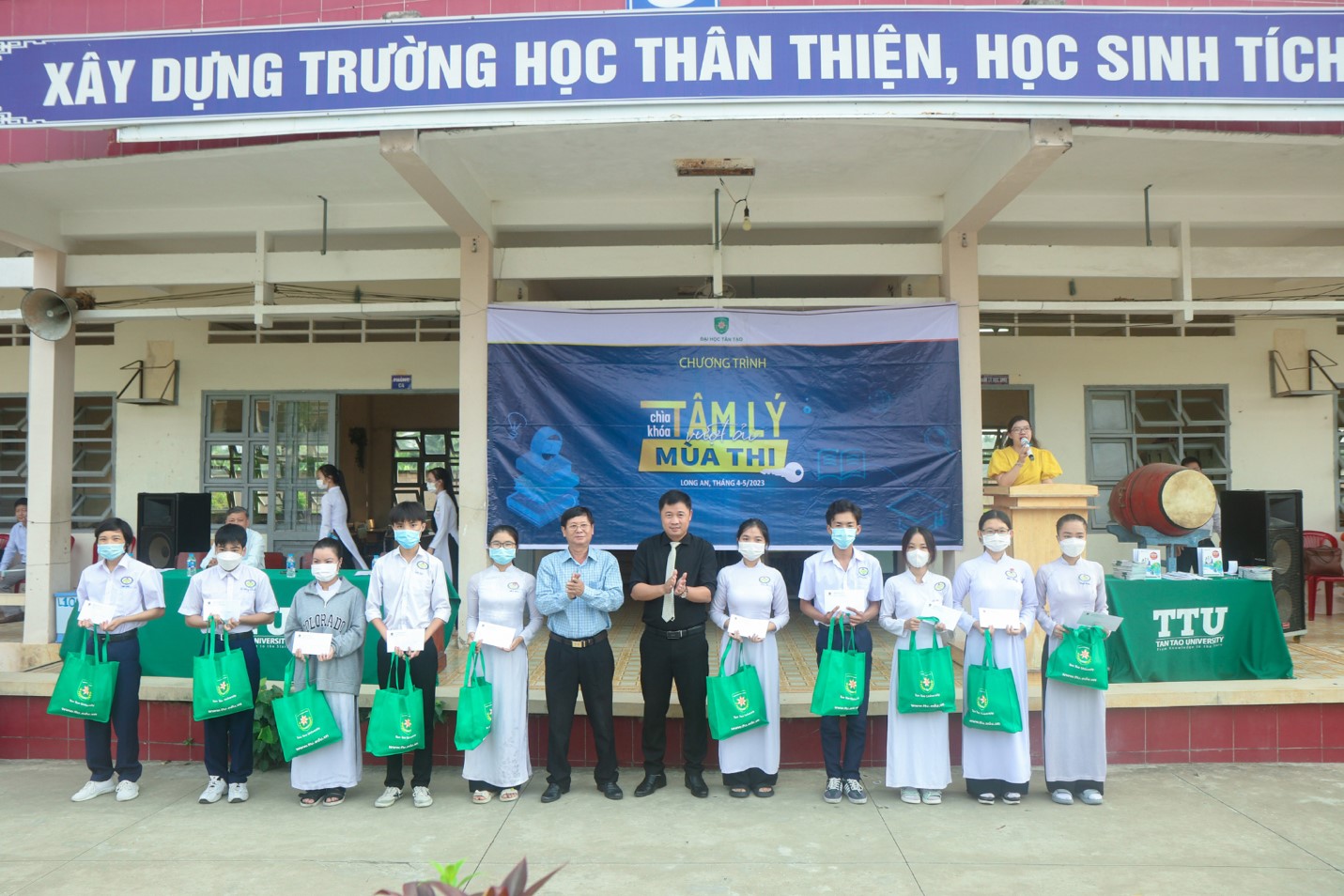 To show respect for outstanding talents, Tan Tao University awarded 2 full talent scholarships to 2 students with remarkable academic achievements, Le Chi Tam – Grade 12A1 and Le Chi Minh. Thuan Phat – Class 12A3 pursues his passion for Computer Science at Tan Tao University.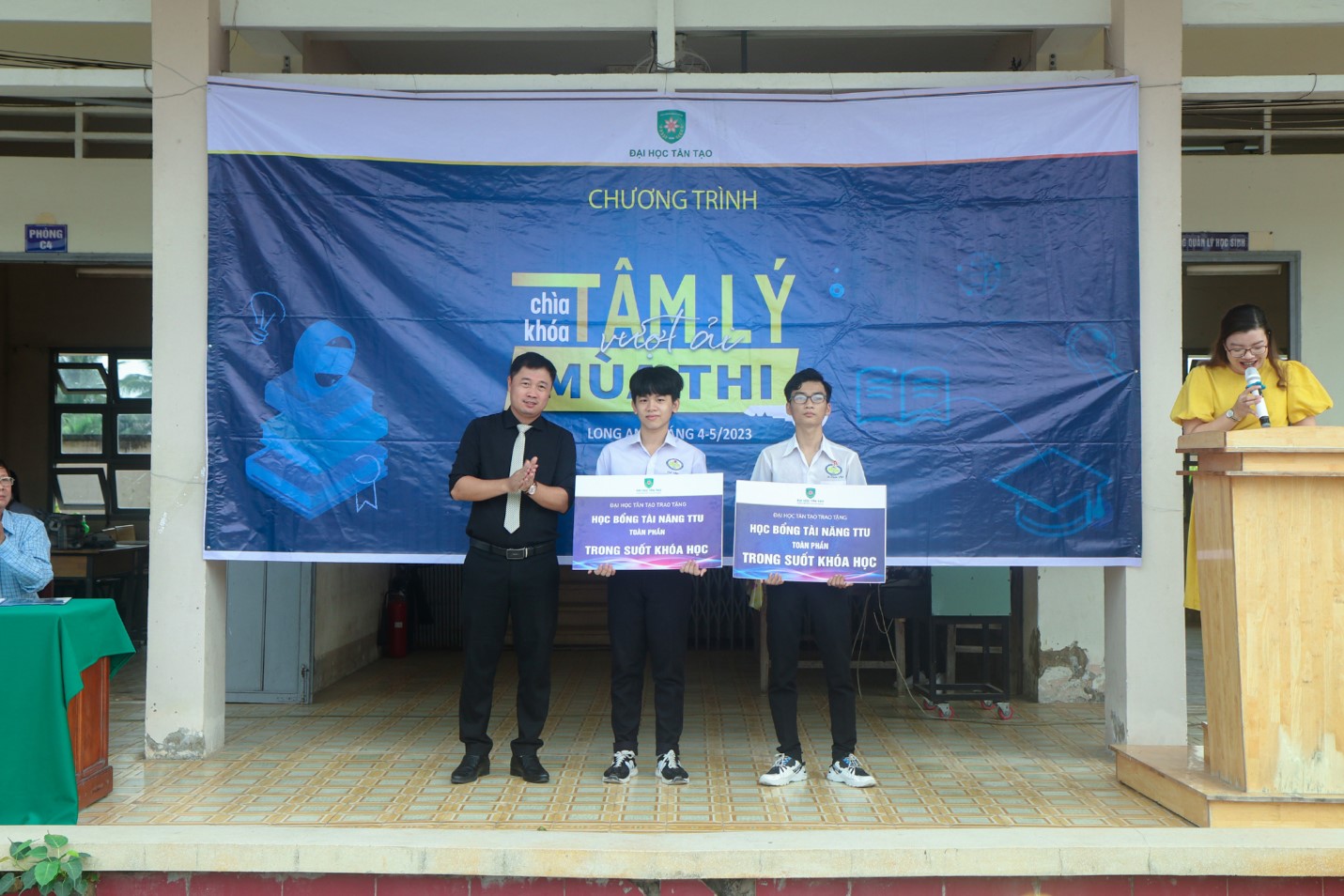 These scholarships not only provide financial support to the students, but also serve as a message of encouragement, encouragement and recognition of their dedication and efforts in learning. Tan Tao University wishes to create a fair learning environment and encourage the development of students' talents, and at the same time create favorable conditions for them to continue to study and improve their knowledge.
By organizing workshops on career guidance, skill development and awarding scholarships, Tan Tao University has shown its interest in the educational community and contributed to promoting the holistic development of students in order to provide a message about the importance of psychological care and talent in the learning process.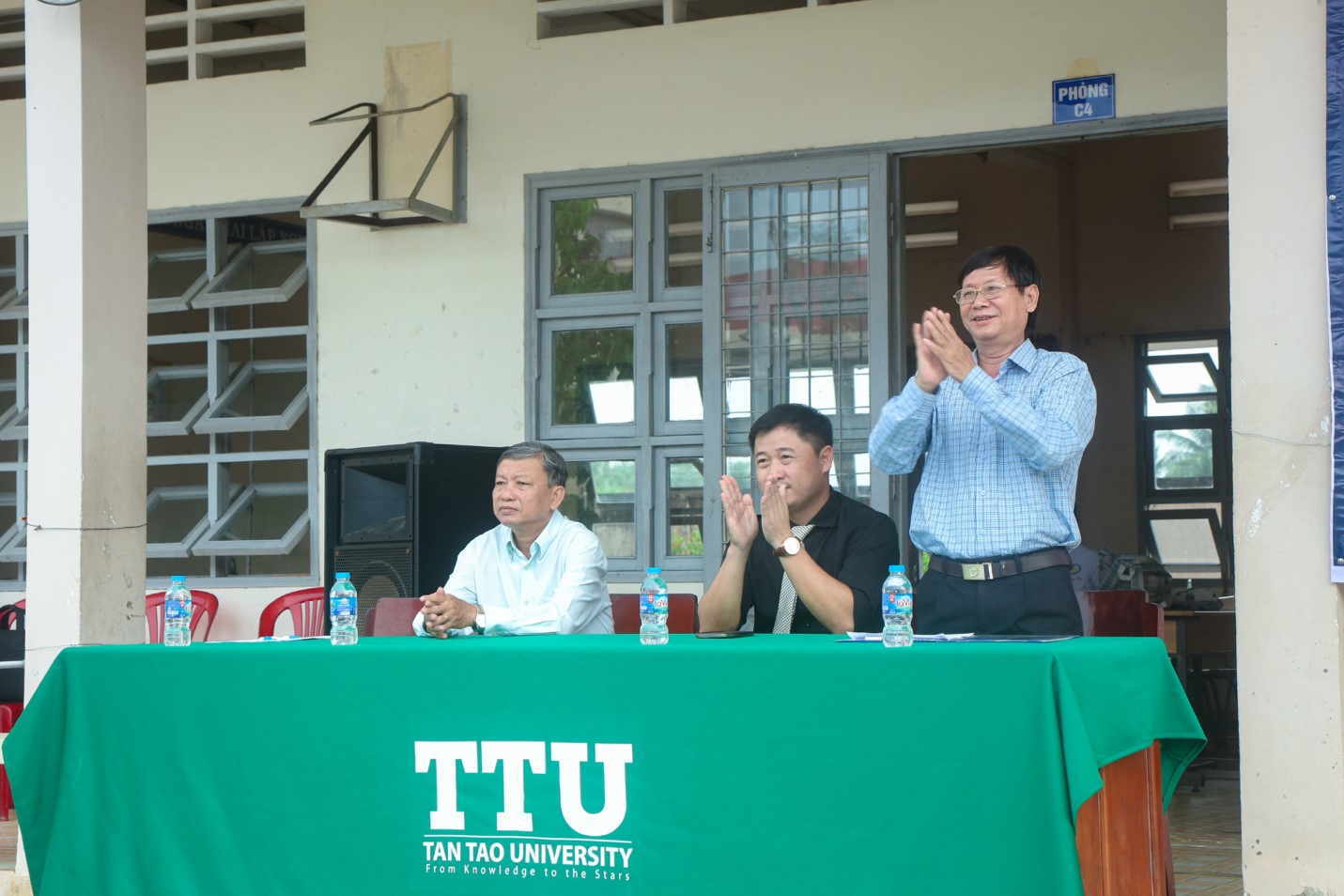 We also cannot forget the companionship and cooperation of Thu Khoa Huan High School in facilitating and supporting the successful organization of the workshop. This partnership shows solidarity and awareness of the importance of supporting students in preparing for the important exam.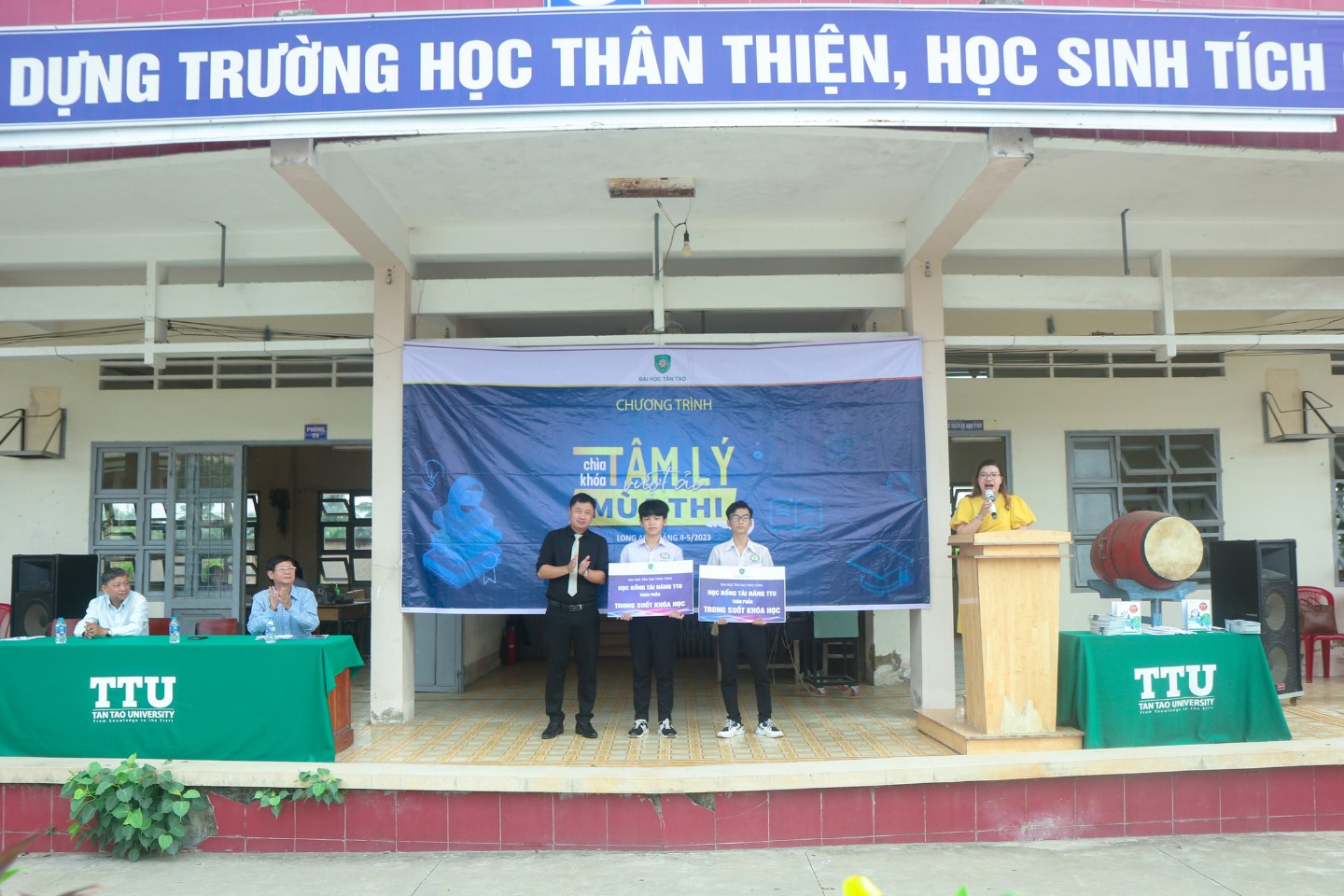 Finally, Tan Tao University sincerely congratulates Le Chi Tam and Le Thuan Phat on receiving the full talent scholarship. This is a great opportunity for you to develop your talents and perfect yourself in the field of Computer Science. Wish you have an interesting and successful learning journey in the future at Tan Tao University.