TTU – With outstanding advantages in the training program, students of Tan Tao University are equipped with comprehensive professional knowledge, noteworthy foreign language skills and essential soft skills. They are crucial for a bachelor to confidently select a career that fits them most.
According to statistics of the Ministry of Labor, War Invalids and Social Affairs in collaboration with the General Statistics Office, by July 2019, there were more than 124,000 graduates however, remanining unemployed. This is not strange in Vietnam, ASEAN countries and many developed economies around the world. Thus, the number of unemployed graduates is concerningly increasing. So, choosing the right school and right major to invest for future careers is definitely the top concern of many parents as well as students.
A comprehensive education and training program will provide students with specialized expertise and more integrated skills. Therefore, during the time at college, being flexible in learning, honing skills, and attitudes to meet the requirements of the modern and constantly developing world.
That explains why TTU has been pioneering in Vietnamese Education. Liberal Arts education has been proving its superiority in the United States as well as other advanced countries. A great learning environment with significant advantages is definite what you can find at TTU
Equipping broad knowledge – confidently choose a career
The Liberal Arts of TTU is inherited from Rice and Duke Universities which are the two leading universities in the United States. The educational environment at TTU encourages students to promote creative, critical and experimental thinking. Broad knowledge, soft skills and excellent English proficiency are what students will have at TTU. TTU alumni are having great job opportunities not only in Vietnam, ASEAN region but also in the US and many countries around the world.
The success of TTU is emphasized by the success of the graduates. 100% of TTU students seize high-income jobs from 8 to over 20 million VND. According to the survey, the highest paycheck received by a graduate is 40 million VND.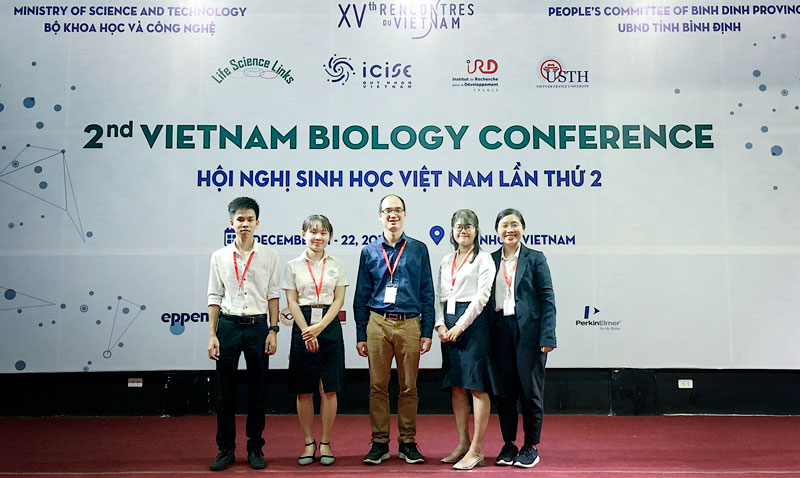 Experienced faculties around the world
At Tan Tao University, most full-time lecturers possess a Ph.D degree and Vietnamese professors who have graduated overseas . TTU students will learn from experts in that major to capture the up-to-date trend of business and scientific research in that industry.
Besides, Tan Tao University also has many renowned scientists to work as guest and visiting lecturers. Most recently, Professor Ngo Bao Chau has accepted online teaching for TTU students. In addition, there are seminars, panel discussions with experts, domestic and international businessmen to help TTU students gain in-depth, broad, multi-dimensional knowledge.
Opportunities For International Cooperation 
Tan Tao University has established relationships and signed cooperation with universities, institutes, enterprises and leading organizations in advanced countries around the world. TTU students are provided with the opportunity to study, practice and participate in scientific seminars in Korea, the United States, Singapore … These are opportunities to develop necessary skills.
For example, in May 2019, 12 medical students went to Chicago to start a summer internship at St Mary's Medical Center, Hobart IN and Methodist Hospital, Merrillville Indiana. This group of students participated in a Problem-based Learning (PBL) class at Indiana University. At the same time, in Baltimore, Maryland, another group was having an intern in the emergency department. Then in July, August and September, TTU cooperated with the University of Texas – School of Medicine in Houston to send students here for clinical practice. In the summer, TTU continued to send 40 medical students to practice in the United States under the annual cooperation program. Moreover, Widya Mandala University in Indonesia has received 3 students of School of Humanities and Languages of TTU for the internship. The School of Business and Administration of TTU also had 5 students coming to the United States to participate in research and reporting at Indiana University of Pennsylvania, USA.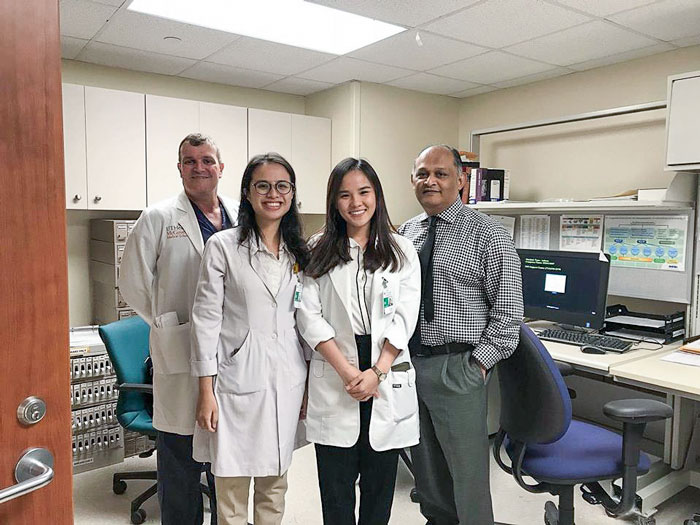 Excellent English 
According to the MOET, one of the causes of unemployment lies in the skill of English and other soft skills.
One of the outstanding advantages when students study at TTU is the bilingual curriculum for the School of Medicine: 100% English for Business and Administration; Humanities and Languages; Biotechnology and Engineering.
Besides academics, 25% of Liberal Arts subjects are selected in many fields such as Language, Culture, Literature, Civilizations, Arts … along with other necessary soft skills. TTU students not only gain a wide range of knowledge but also excel with communication with experts, domestic and international businessmen.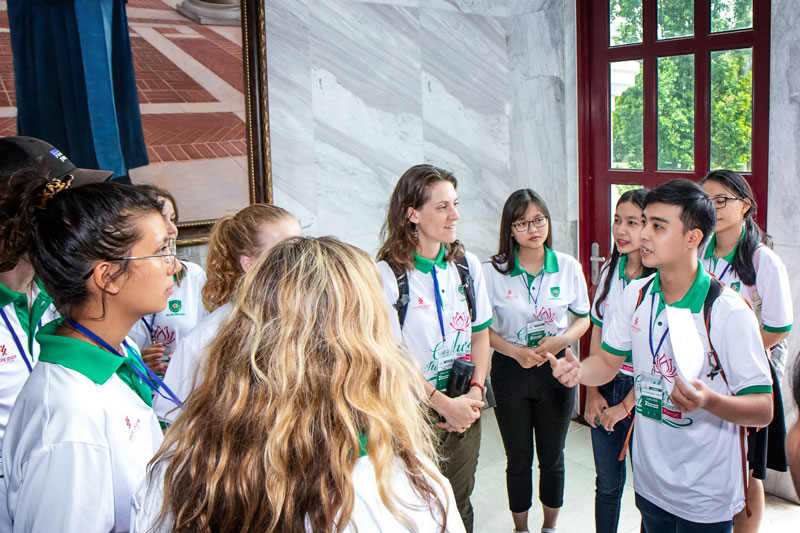 Encourage students with valuable scholarship
In order to recognize outstanding achievements and encourage TTU students to constantly study. Every year, Tan Tao University sponsors many valuable scholarships such as: 100%, 50%, 25% of tuition fee.
The scholarship is worth 100% of tuition fee for first-year TTU students of the School of Medicine with a total score of 3 national high school exams of 23 points or more. The scholarship is worth 50% of tuition fee for students of the School of Medicine with an overall score of 21-22.9. And 25% scholarship for all students who register and interview to matriculate into TTU School of Medicine before July 2020.

Tan Tao University with the noteworthy advantages shown in the training program can ensure the future for bachelors. In addition, the school also has a scholarship policy, stable tuition fees and flexible financial support fund, which has attracted a large number of students.
According to the enrollment plan for the 2020-2021, Tan Tao University has 8 admission majors including: Biotechnology, English, Computer Science, Medicine, Nursing and Medical Technology, Business Administration and International Business.
Contact Us: Tan Tao University
Tan Duc E. City, Duc Hoa, Long An
Phone: (0272) 377 5995 – Hotline: 0981 152 153 (Zalo)
Email: info@ttu.edu.vn – tuyensinh@ttu.edu.vn
PR Department