With a total target of 500 freshmen in 2020 – 2021, Tan Tao University following the Liberal Arts Education and bilingual curriculum has set the quality of training and success of students to be the success of TTU.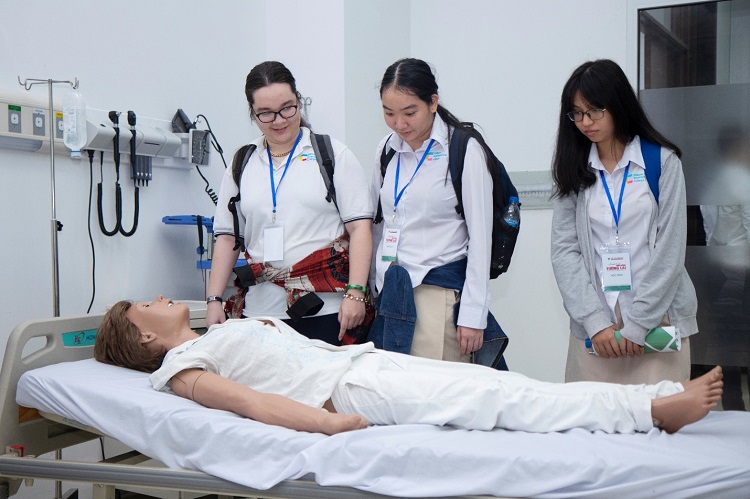 High quality education
According to Mr. Mai Duc Toan – Director of Admissions and Communications Department of Tan Tao University (TTU), TTU still keeps two traditional admission methods within the last 3 years which are high school transcript assessment and result of national high school graduation.
In 2020, TTU will implement the results of the standardized test organized by the National University of Ho Chi Minh City for healthcare to be assessed into enrollment at TTU. This is to widen the opportunities for students who wish to pursue high quality healthcare education in institutions such as TTU.
In the 2020-2021 academic year, TTU has set the target of 500 freshmen for 8 majors: Biotechnology, Computer Science, English Language, General Medicine, Nursing, Medical Technology, Business Administration, International Business.
"We focus on high quality training. Students will be provided with perfect professionalism, soft skills and proficiency in English and other languages. Also, coming to TTU, students will experience high quality education indoctrinated from Liberal Arts Education from the United States in Vietnam.
Land A Great Job

Currently, TTU has established relationships and signed cooperation with universities, institutes, businesses and leading organizations around the world. TTU students are facilitated to study and participate in scientific seminars in Korea, the United States, Singapore … They are the perfect chances for them to hone their skills for future careers.
For example, in May 2019, 12 medical students went to Chicago to start a summer internship at St Mary's Medical Center, Hobart IN and Methodist Hospital, Merrillville Indiana. This group of students participated in a Problem-based Learning (PBL) class at Indiana University. At the same time, in Baltimore, Maryland, another group was having an intern in the emergency department.
Then in July, August and September, TTU cooperated with the University of Texas – School of Medicine in Houston to send students here for clinical practice. In the summer, TTU continued to send 40 medical students to practice in the United States under the annual cooperation program. Moreover, Widya Mandala University in Indonesia has received 3 students of School of Humanities and Languages of TTU for the internship. The School of Business and Administration of TTU also had 5 students coming to the United States to participate in research and reporting at Indiana University of Pennsylvania, USA.
In 2019, students of the School of Economics and Business Administration and Humanities and Languages also had the opportunity to practice in the US and Indonesia. Broad knowledge, soft skills and excellent English proficiency are what students will have at TTU. TTU alumni are having great job opportunities not only in Vietnam, ASEAN region but also in the US and many countries around the world.
The success of TTU is emphasized by the success of the graduates. 100% of TTU students seize high-income jobs from 8 to over 20 million VND. According to the survey, the highest paycheck received by a graduate is 40 million VND.
Tan Tao Scholarship – For The Future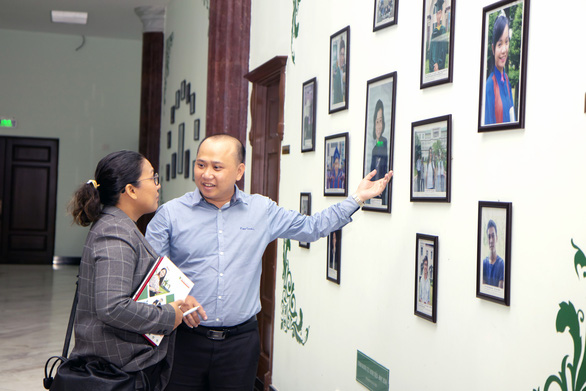 In order to recognize outstanding achievements and encourage TTU students to constantly study. Every year, Tan Tao University sponsors many valuable scholarships such as: 100%, 50%, 25% of tuition fee.
The scholarship is worth 100% of tuition fee for first-year TTU students of the School of Medicine with a total score of 3 national high school exams of 23 points or more. The scholarship is worth 50% of tuition fee for students of the School of Medicine with an overall score of 21-22.9. And 25% scholarship for all students who register and interview to matriculate into TTU School of Medicine before July 2020.
Scholarship worth 100% of tuition for first year TTU students for School of: Economics and Business Administration, Biotechnology, Engineering, Humanities and languages, Nursing & Medical Technology with a total score of 3 subjects (a combination of subjects admitted to each school) is 20 points or above
Details of TTU's admissions procedures for 2020-2021: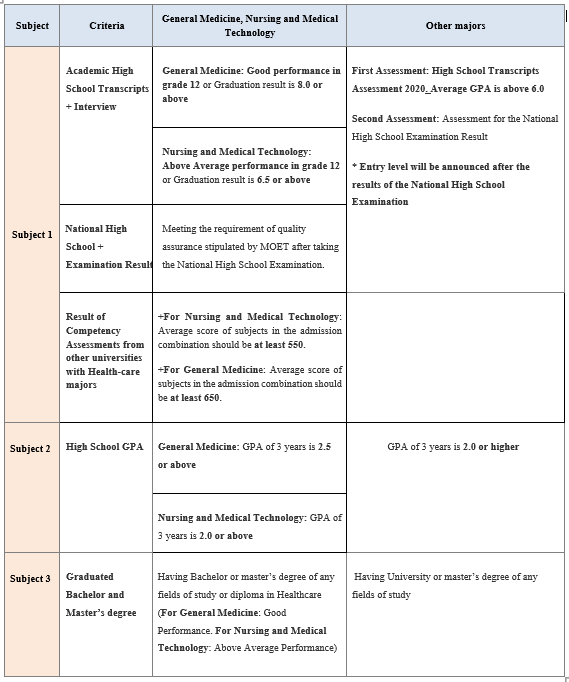 Contact Us: Tan Tao University
Tan Duc E. City, Duc Hoa, Long An – Phone: (0272) 377 5995 – Hotline: 0981 152 153 (Zalo)