On May 29, 2019, under the guidance of Dr. Tran Duong – Vice President of Tan Tao University (TTU), students of School of Business Administration and Economics (SBE) attended "Long An Innovative Startup Workshop 2019" held in Tan An City.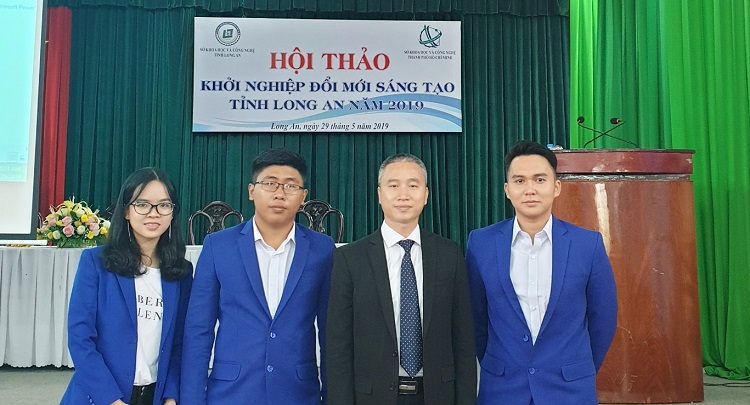 The program brought together many experienced entrepreneurs and young people with passion for entrepreneurship. The seminar honorably welcomed Mr. Huynh Kim Tuoc – Director of Saigon Innovation Hub (SIHUB), Mr. Tran Vu Nguyen – Vice Chairman of SIHUB Advisory Board, Ms. Dinh Thi Quynh Nhu – Director of An Luat Company, Mr. Pham Thanh Loc – Director of Thanh Binh High Technology Agriculture Joint Stock Company, Ms. Le Minh Hong Phuc – Co-Founder at IAmV Manufacturing and Trading Co., Ltd. and other leaders of Long An Department of Science and Technology.
During the workshop, TTU students have been shared various aspects around the topic of Entrepreneurship by prestigious speakers. At the beginning of the program, Mr. Huynh Kim Tuoc talked about "Design local and regional entrepreneurial ecosystem". He raised the idea of innovative economy and entrepreneurship ecosystem. Mr. Tuoc emphasized the identification of participants in the ecosystem and believed that economy would serve the corresponding ecosystem.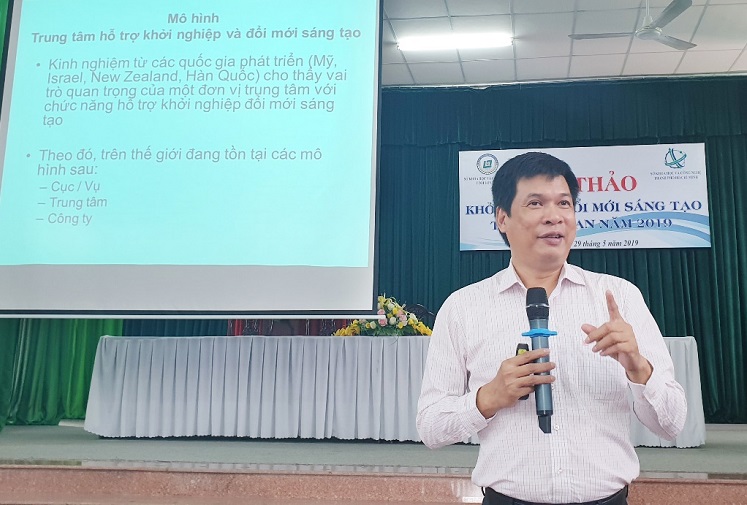 For the next part, Mr. Tran Vu Nguyen started his sharing by giving a message to startups: "Do or do not, there is no try". He supposed once starting a business, get serious about moving forward and avoid following the majority to form a startup. In his presentation, he gave a overall picture of Vietnam's Entrepreneurship ecosystem and regional "unicorn".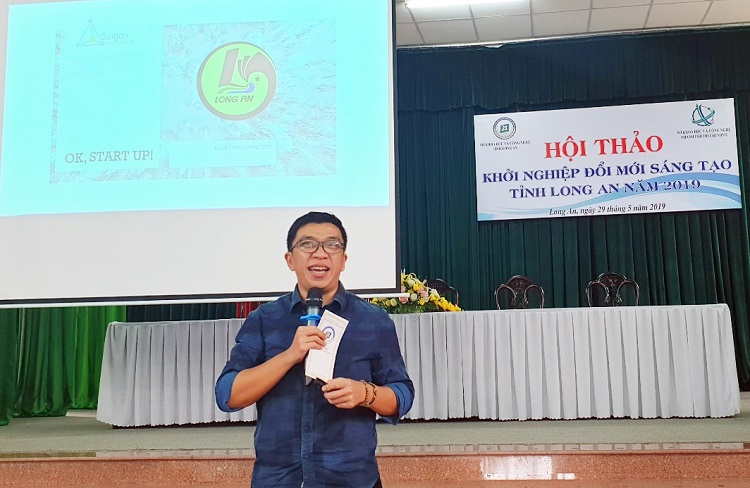 The seminar continued with a presentation from Dr. Tran Duong with the topic of "Starting a business in the Industrial Revolution 4.0". He clarified the opportunities and challenges of startups in this age. According to Dr. Tran Duong, the digitalization should bring about efficiency, avoiding the phenomenon of "digital illusion". To end the presentation, he advised to young generation to dare to do, dare to act and dare to turn the ideas into reality.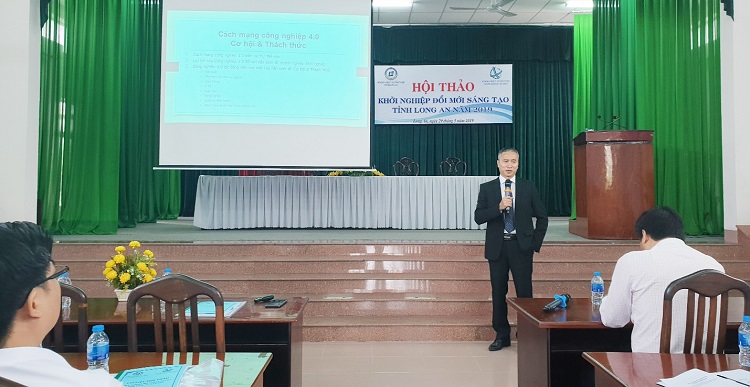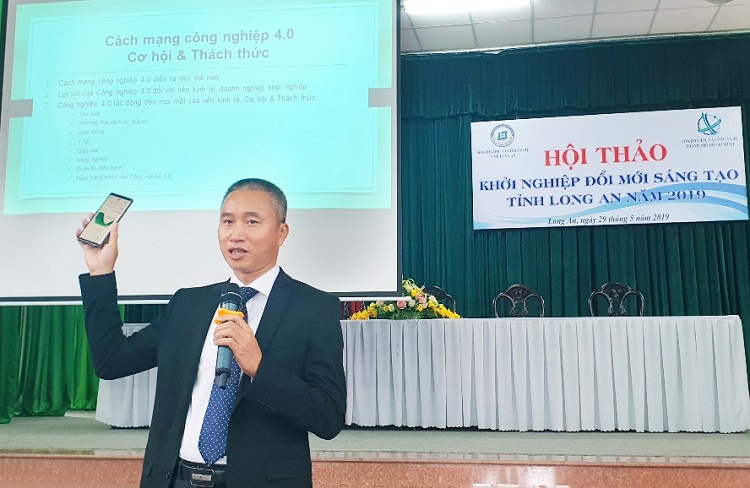 Besides, the workshop was also included a presentation from Ms. Dinh Thi Quynh Nhu. The main talk is about Legal issues in Entrepreneurship, specifically Investment and Support Policies for Enterprises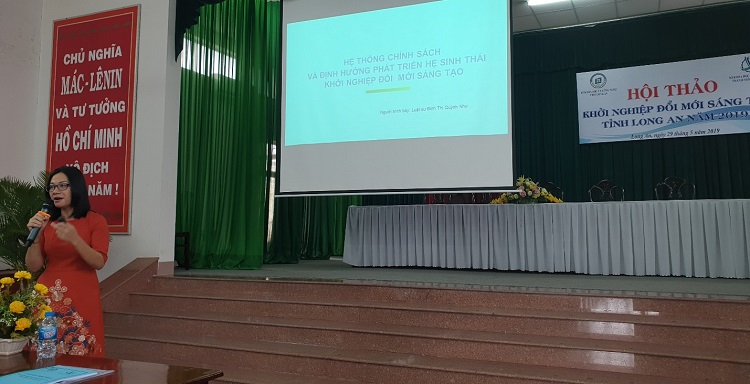 The next part of the seminar is the presentations from some companies applying innovative models and ideas. These companies are Thai Binh High Techonology Agriculture Company and IAmV Manufacturing and Trading Co., Ltd. IAmV Company used to participate in calling capital in the Shark Tank Vietnam Season 2.
After the workshop, SBE students got the chance to interact with many leaders and obtained a lot of valuable lessons and experiences.
One SBE student shared: "I believed attending these seminars is really necessary and rewarding for young people. From those priceless advice, I have a broader vision and it will be my life-long property to make my dream come true".
Hopefully, after this program, SBE students will be more active, creative and generate new ideas that can be applied in real life.