The graduation ceremony of Tan Tao University was attended by many professors and doctors at home and abroad. In 2022, Professor Peter Singer returned to attend the Graduation Ceremony and shared his enthusiasm for the new Bachelor and Doctors.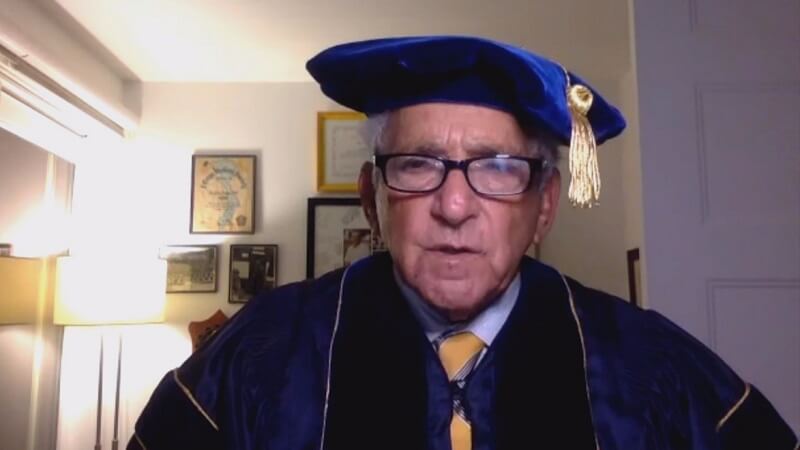 Professor Peter Singer also offers two scholarships of 1000 USD for new bachelors and doctors who have excellent achievements in study, research and active movement activities.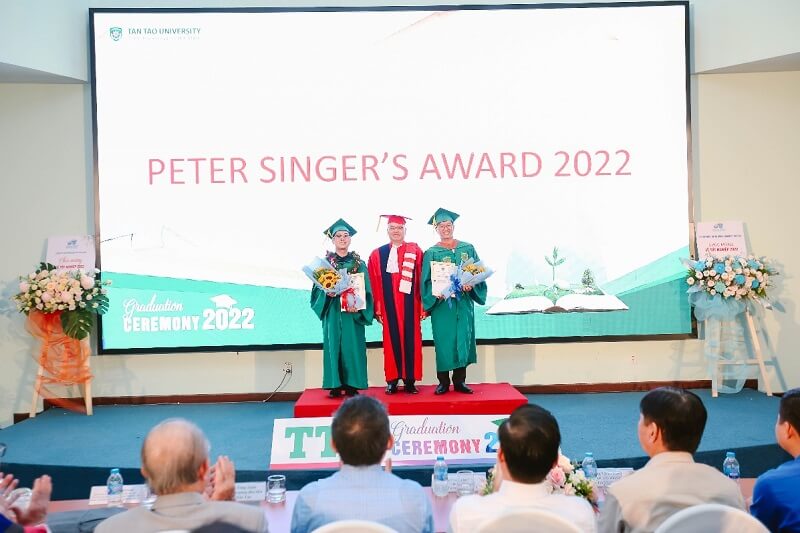 New Bachelor of International Business Nguyen Huynh Minh Duy is the first to receive this award. Minh Duy has a total GPA of 3.84/4.0 under the standard English training environment required an IELTS output of 7.0 or higher. Besides, Nguyen Huynh Minh Duy used to be a gifted student of Tan Tao University High School for the Gifted, you have enough knowledge, knowledge, and skills to actively participate in the University's activities. This is a worthy reward for the efforts that Minh Duy has tried.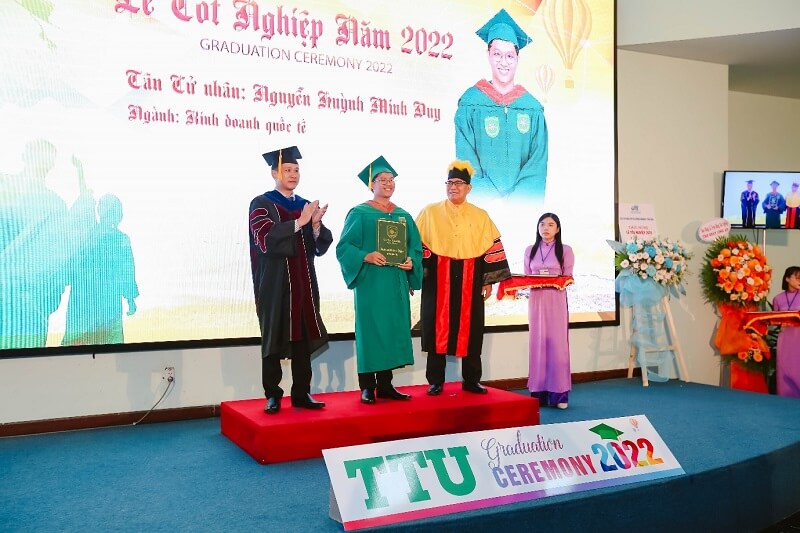 The other recipient of the Peter Singer scholarship is the new Doctor Duong Danh Nguyen Hien, who is also the owner of the TTU President's Honor award. Doctor Nguyen Hien is an example for an effort to overcome personal circumstances. With good academic results, and standard English output, Nguyen Hien is also sponsored to participate in hospital internships in the United States and participate in Cardiology and Medicine conferences in several foreign countries. In the future, Hien will continue to study for a scholarship for VinUni resident doctors. The Peter Singer Award is part of the motivation for your next steps.