TTU – Over the past decade, despite upholding many responsibilities, Chairwoman of the Board of Directors of Tan Tao Group (ITA) cum Chairwoman of the Board of Directors of Tan Tao University (TTU), Dr. Dang Thi Hoang Yen still devotes her time and enthusiasm for education.
Madame Dang Thi Hoang Yen is popularly-known as the Chairwoman of the Board of Directors of Tan Tao Group, cum Chairwoman of the Board of Directors of Tan Tao University. When it comes to talk about Tan Tao, it has become one of the leading industrial parks facilitators in Vietnam which has developed infrastructure and created hundreds of thousands of jobs. Currently, Tan Tao Group has 21 subsidiaries operating, developing infrastructure, construction, energy, education, health and etc.
Not only having great contributions for the national economy, Dr. Dang Thi Hoang Yen has sponsored and founded Tan Tao University – a private non-profit university in Vietnam (total funding amounted to 2800 billions dong).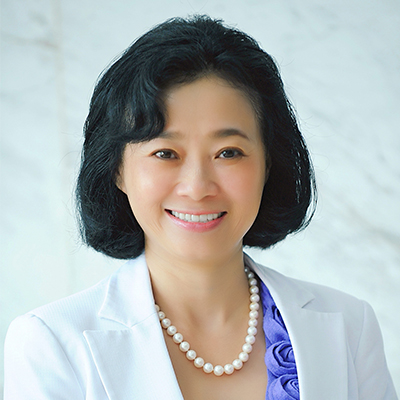 Liberal Arts Education in Vietnam
With a burning passion for national education, Tan Tao University has successfully applied the Liberal Arts model and affirmed its superiority in the US as well as many advanced countries. Tan Tao University with the outstanding advantages has attracted a large number of students.
"Focusing on quality, not quantity", for more than a decade, the chairwoman of the Board of Directors, Dang Thi Hoang Yen has created core values, at the same time providing great opportunities for future generations. Full scholarships from Tan Tao University sponsored by Dr. Dang Thi Hoang Yen are awarded to talented students with excellent academic achievements. She also sponsors scientific research. Tan Tao University and experienced lecturers have owned hundreds of scientific research published in many journals of the world. Moreover, Dr. Dang Thi Hoang Yen is also the proponent of establishing the ASEAN Scholarship Program to help ASEAN students.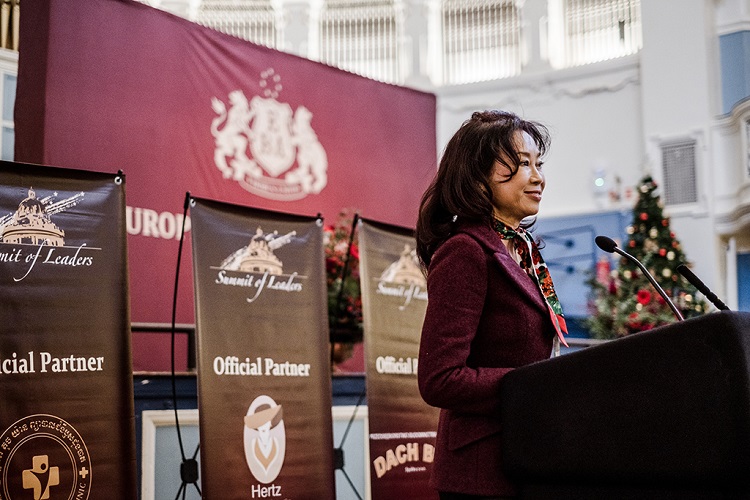 With the educational philosophy standards based on the US education model, TTU encourages students to develop independent, creative, critical and experimental thinking. Tan Tao students are equipped with comprehensive knowledge, soft skills and outstanding English proficiency. Tan Tao University wishes to train and create lifelong learners who are honest, responsible and capable of leadership.
As one of the excellent students from Tan Tao University, Le Thi Diem My who received a full scholarship, Hoa Trang Nguyen Award – Alumni of the School of Humanities and Language, and currently a teacher at TTS, said:
"During her time at TTU, Diem Mi has been constantly striving and has been recognized by TTU. The most convincing and encouraging evidence is that I have been sponsored from my first year to the time I graduated. Diem Mi received the Hoa Trang Nguyen Award sponsored by the Chairwoman Dang Thi Hoang Yen from the first year of entering TTU. TTU has completely changed my life. Besides, there are so many things to learn from TTU teachers and they always support and encourage students to develop themselves. "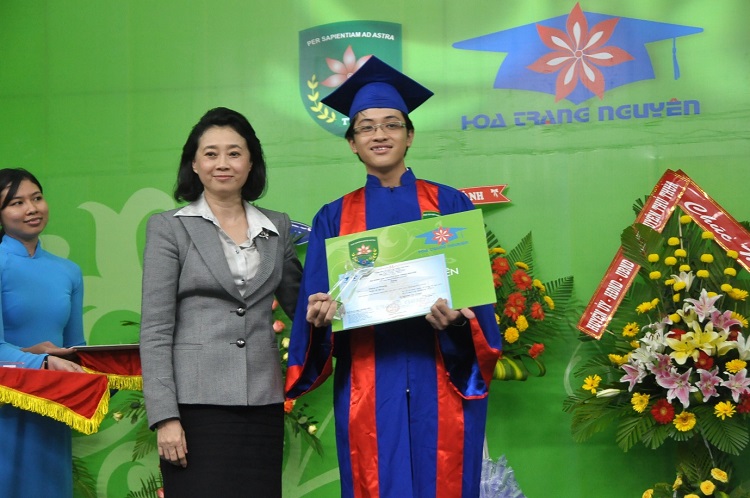 As the Chairwoman of the Board of Directors of Tan Tao University, over the past decade, Dr. Dang Thi Hoang Yen has constantly devoted herself to bringing Tan Tao University on the universal map.
Besides, Dr. Dang Thi Hoang Yen actively participates in and contributes to charity work. The Chairwoman and Tan Tao Group established the ITA Fund for the Future and other funds to support education, health care for people in hardship, building thousands of houses, supporting medical examination and treatment and immunization for thousands of women and children. Every year, thousands of scholarships of TTU are awarded to students with outstanding academic achievements across the country.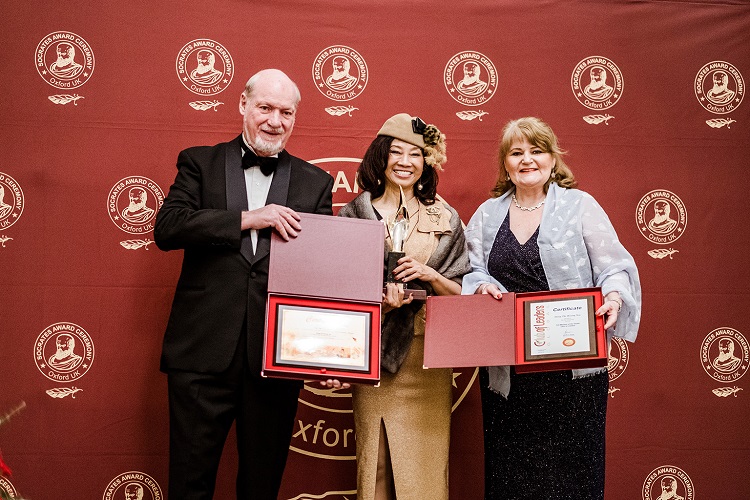 To find out about the achievements of Mme. President:
The "Talented Leader" Award of the "Seventh Annual Mekong Forum"
2016 ASEAN Top 100 Talented Leadership Award
2015 "ASEAN Great Leader" Award
Top 100 ASEAN Excellent Manager Awards in 2014
Chu Van An Award for Vietnam Education Culture Development of Vietnam from Union of Science and Technology Associations (2014)
The Outstanding Manager of the Ho Chi Minh Era Award (2014)
2011 Award from the San Francisco City and Ho Chi Minh City Committees
The 2008 Award for the most rising enterprises of Vietnam in the process of international integration.
The 2008 "Golden Rose" Cup for outstanding business women who have contributed greatly to the country's socio-economic development as well as the development of the Vietnamese business community.
Many certificates from the Prime Minister, ministries etc.
PR Department