Tan Tao University (TTU) welcomes Professor Clay Williams in September 2023, bringing many opportunities to learn and exchange valuable experiences for the English Language academic community and students at Tan Tao University.
Professor Clay Williams is a researcher from the US, currently living and teaching in Japan – Postgraduate English Practical Teaching Program at Akita International University of Global Communication and Languages, a school leading university in the land of the "rising sun". During his working time in Vietnam, the professor will spend 1 month working and lecturing at TTU.
It is known that Professor Clay Williams teaches graduate-level courses in Linguistics, Psycholinguistics, and Research Methods in Language Education. His main research interests include reading comprehension acquisition, cross-cultural teacher training, language development in children, the origins of human language development, and communication technology. foreign language acquisition.
 Professor is the author of the book: "Teaching English Reading in the Chinese-speaking World": Building Strategies Across Scripts and Teaching English in East Asia: A Teacher's Guide to Chinese, Japanese, and Korean Learners. Roughly translated: "Teaching English Reading in Chinese-Speaking Communities: Building Strategies Through Scripts/Drafts and Teaching English in East Asia: A Teacher's Guide for Chinese, Japanese, and Chinese Learners Weld".
The Board of Directors of Tan Tao University welcomed and discussed with Professor Clay Williams. This meeting and connection brings many opportunities to promote the development of the Language field and create valuable connections in the academic community at the school.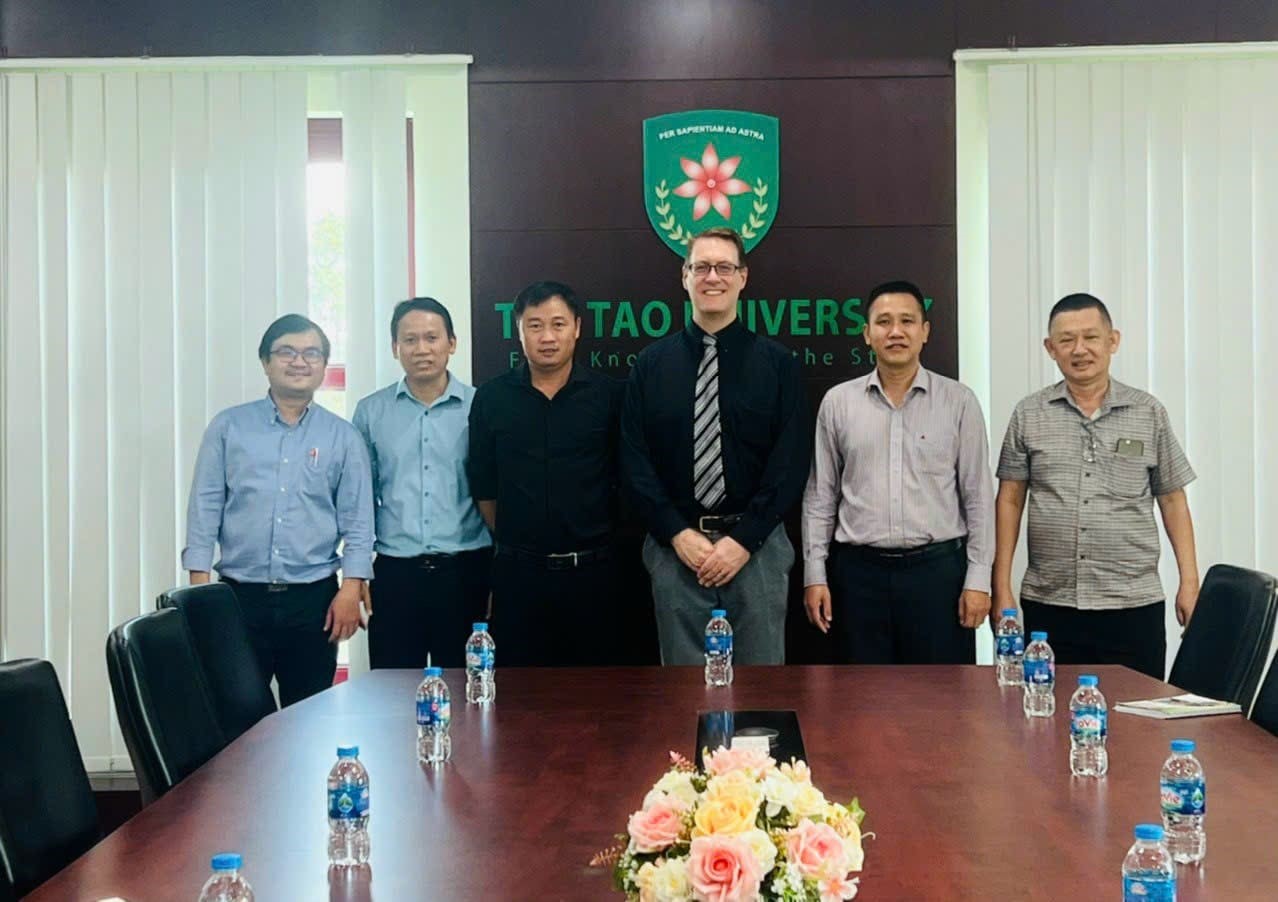 Professor Clay Williams will bring TTU students unique and new research and teaching activities in the field of Language and Education. He will conduct in-depth research on English teaching in other countries. Southeast Asia, to learn and propose effective methods and strategies to improve the quality of Language education in the region.
In addition, the Professor will also undertake teaching "Language Diversity" for students at TTU. These sessions promise to provide insight into the importance of linguistic diversity in modern society and how to leverage this diversity to promote personal and social development.
We would like to send our best wishes to Professor Clay Williams on his business trip to TTU. Wishing you many valuable experiences in the field of research and teaching at the school. We hope to have many opportunities to meet and share in the future, together contributing to the sustainable development of this field.