TTU- On the Vietnamese Teachers' Day, we would like to express our gratitude to the Founding Members, Board of Directors along with faculties and staff of TTU for their dedication in taking the initiative to create the outstanding educational values for Vietnamese students.
With 10 years developing educational philosophy, standards and practices based on the Liberal Arts Educationl, Tan Tao University (TTU) has been awarded many outstanding achievements to be worthy of the quality of an American, private, nonprofit university in Vietnam.
Since its establishment, the Founding Members and Academic Council of TTU have consisted of leading prestigious professors and doctors around the world. Moreover, 64% of the faculty are foreign or Vietnamese professors graduating overseas has created a multinational learning environment. They always accompany TTU students – to give them opportunities for international knowledge and update the latest trends of the industry that they're pursuing.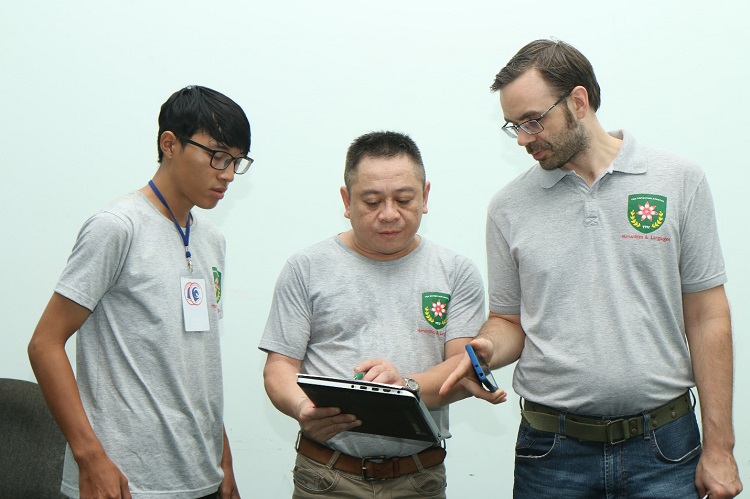 TTU's advantages are also demonstrated through relationships and cooperation with leading universities, institutes, enterprises and organizations in advanced countries all over the world. TTU students have been facilitated to study, practice and participate in many scientific conferences in Korea, the United States, Singapore from the second year.
Typically, in May 2019, Tan Tao University brought 12 medical students to Chicago for an internship. Next in July, August and September, TTU coordinated with the University of Texas Medical School in Houston to bring students to practice. Top 5 economics students coming to the US to participate in research and presentation at international conferences. In addition, economics students also attended the summit "Connecting the ASEAN Business Community in 2018".
There are many outstanding factors such as Tran Thanh Binh, a student of Business School, having an internship at the Office of Senator Joe Pittman, USA. Or TTU alumni, Nguyen Bich Ngoc Huong received a $ 4000 scholarship for a Master's Program at Adelphi University- New York. Young Southeast Asian Leader – Le Thi Xuan Mai – Tan Tao alumnus was honored to receive a YSEALI scholarship from the US State of Department. Le Tam Vy, a student from Biotechnology School, was awarded the Eureka Science Research Student Award with an internship at McGovern Medical School, Texas, USA.
Tan Tao University, with its outstanding educational values, has attracted a large number of talented students. The success and pride of TTU has been assured through the quality of graduates as well as the efforts of the manpower of Tan Tao University.
Especially, there was a huge dedication to the national education from Dr. Madame Dang Thi Hoang Yen. She was the first person to lay the foundation for Liberal Arts Education in Vietnam. At the same time, with the enthusiastic invitation of Dr. Dang Thi Hoang Yen, a team of leading professors and doctors of the US joined her in building Tan Tao University to be as great as today.
On the Vietnamese Teacher's Day, we would like to send our gratitude to the Founding Members, Board of Directors and the faculty and staff of the school who have dedicated energy to the cause of education for more than a decade. With a lofty vision and mission, we hope Tan Tao University will become a famous university in the world to provide a high-quality education to serve the people of Vietnam, Southeast Asia and the world.

Department of PR