On September 16, 2023, the TTU Faculty of Economics and Business Administration organised a seminar with the topic "Gen Z Starting a Business in the 4.0 Era – First Steps." This event not only attracts the attention of the academic community but is also an important step in implementing the faculty's mission of training entrepreneurs.
A university is not only a place to provide knowledge but also a platform to promote creativity and entrepreneurship. The Faculty of Economics and Business Administration of Tan Tao University (TTU), through teaching and research programmes, has built a favourable environment for students to pursue their passion for entrepreneurship.
The exchange and sharing session took place in the presence of two young speakers: sisters Nguyen Hoan Le Vy (born in 2005) and Nguyen Hoan Trieu Vy (born in 2001), who are currently co-founders of Scented Candle brand Jaros Candle. They successfully raised capital in the final episode of Shark Tank season 5 with 200 million VND for 30% of shares, along with the companionship of three sharks, and received two golden tickets worth 200 million VND from Shark Lien and Shark Hung Anh.
At this exciting exchange, students experienced an entrepreneurial journey with meaningful "soul" values. The open sharing from the speakers breathed a new breeze into the creativity and self-affirmation of the student community, which wishes to overcome their own limits. The story of the journey of building the Jaros Candle brand, full of hardships and valuable lessons, has inspired and opened up many new and unique ideas for young people.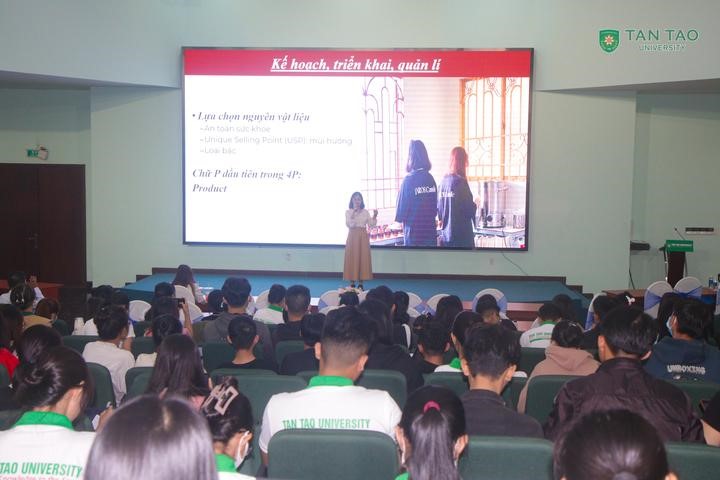 Through the discussion, Le Vy and Trieu Vy shared that the two sisters had started a scented candle business with the Jaros brand since mid-2021, and when coming to Shark Tank, Trieu Vy offered to invest $200 million for a 20% share. The two sisters said their product philosophy is to create art and apply science to make candles radiate fragrance. It is known that all start-up products brought to the market are made by the two sisters in terms of finding raw materials, designing packaging, producing, and marketing.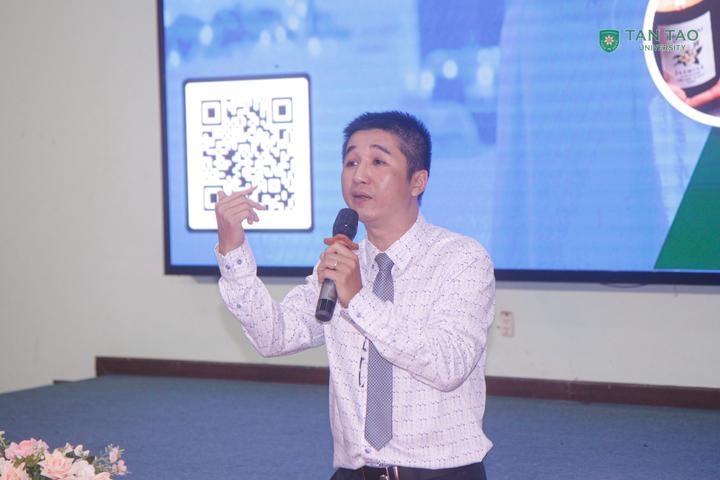 Dr. Nguyen Vu Hieu Trung – Head of the Department of Business Administration of the Faculty of Economics and Business Administration, said: "The Faculty of Economics and Business Administration gradually carries out the mission of promoting innovative startups through training human resources, which are students. Students are equipped with thinking and skills through applied research results. At the same time, we develop a team of dynamic instructors with rich real-life experience to guide students to build confidence, discover their passion, and boldly realise their startup ideas while they are still in their seats. School."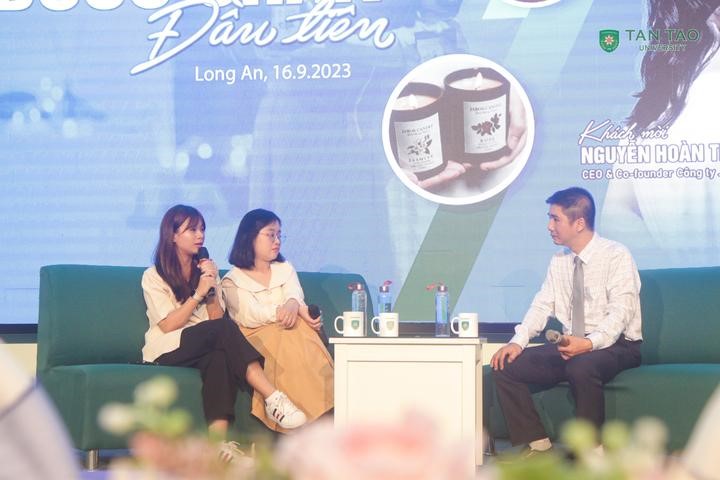 In the exchange, Le Vy added: "Currently, doing business and developing in the 4.0 industrial era is not easy. To survive, small start-ups like us need to respect customers with the smallest things by creating truly quality products that match the advertising. In the candle industry, people will use paraffin wax as the main ingredient. However, we make candles with cotton wicks and use soybean wax and beeswax, which are benign and good for health, and the scent retention is also very high. In particular, to create fragrance for the candles, I use essential oils imported from India, without any fragrance, but filled with the breath of nature."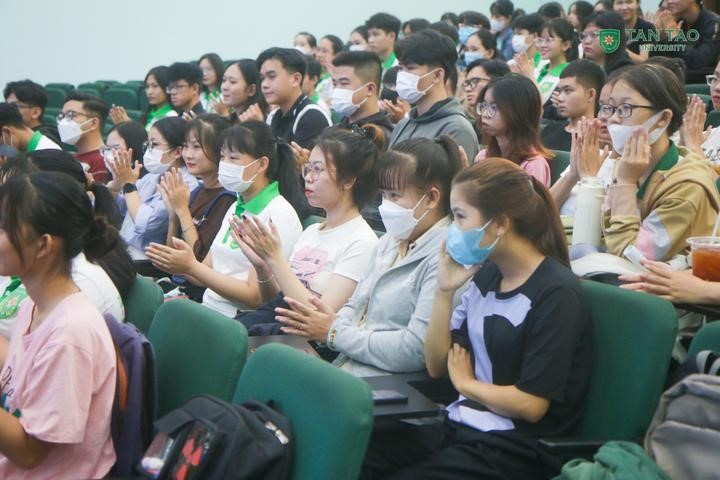 The event received positive feedback from students, teachers, and partners. Dr. Nguyen Vu Hieu Trung emphasised the faculty's mission of training students to become talented entrepreneurs through developing leadership, project management, and analytical skills. In many practical learning programmes, the faculty will organise many seminars related to the fields of finance, human resource management, and strategic management combined with business visits for students to feel the operating model and how that business operates.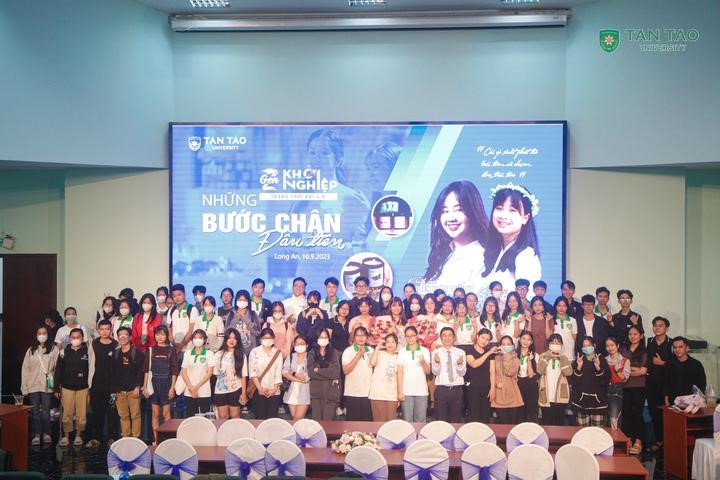 The seminar was a great success, marking a new step in implementing the educational mission of the Faculty of Economics and Business Administration. It not only brings valuable knowledge and messages to students but also contributes to enhancing the reputation of the faculty and Tan Tao University in the community. Thereby, the previous generation will create conditions for talents and people with fresh thinking to meet each other with special ideas to create a miniature startup community in the school.