Tan Tao University Entrepreneurship Center is a unit with the function of entrepreneurship training, research, and implementation of innovation, entrepreneurship, and commercial services. In order to promote the formation and development of TTU's student start-ups with high growth potential are based on the exploitation of intellectual property, technology, and new business models.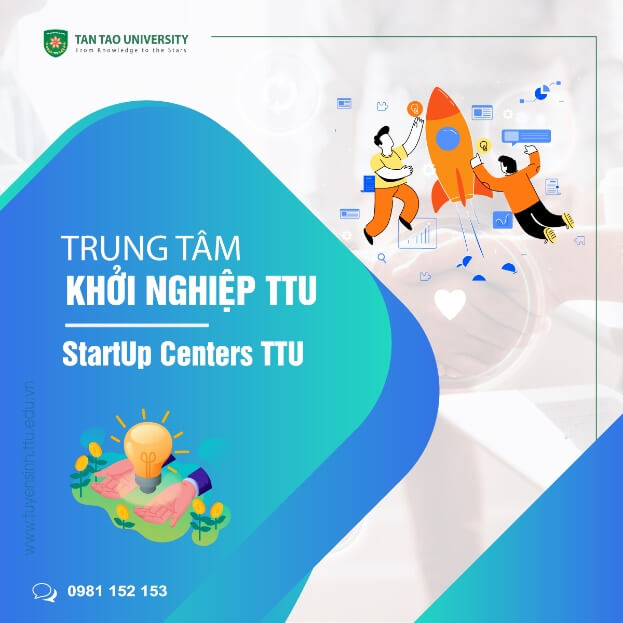 Currently, the Center is implementing the TTU-level Start-up project, "The project of growing melons in greenhouses meeting the standards of "Good agricultural production practices in Vietnam" – VIETGAP and will harvest in November 2022.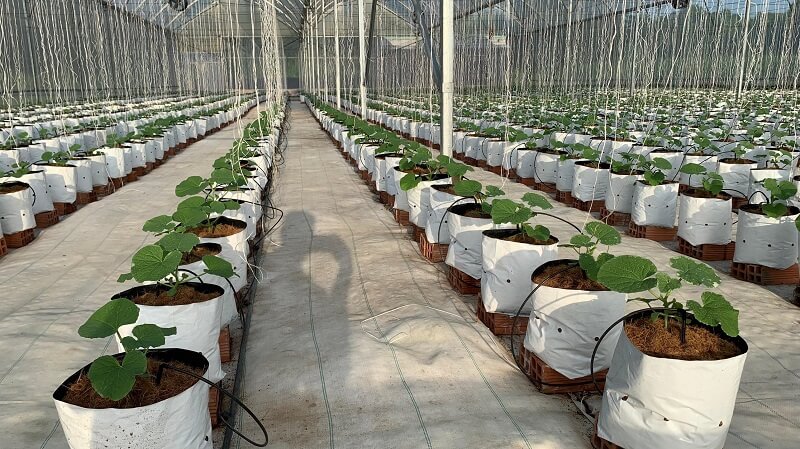 * The upcoming innovative start-up projects at TTU and Center levels, include:
– Producing pure water brand TTU
– Building a sunflower garden on Campus TTU
– Product development of Cordyceps BioTTU
– Construction of GLOBALGAP. seedless lemon plantation
* The Center is implementing 2 projects, science and technology projects at the provincial level and the Ministry of Science and Technology:
– Research on the selection of top-line trees and analyze genetic resources of durian trees in Ben Tre province. Ben Tre Provincial Project.
– Building a model to apply scientific and technological advances in the production and processing of oyster mushrooms (Abalone mushroom – Pleurotus Sp), Van chi mushroom (Trametes Versicolor), and Pearl mushroom (Agrocybe aegeritae) in Hau Giang province. Project at the Ministry of Science and Technology's level, the Rural and Mountainous Program.
On August 30, 2022, Tan Tao University Entrepreneurship Center welcomed an appraisal team from the Department of Science and Technology of Long An province to appraise the center's facilities. As a result of the evaluation of the appraisal team, the Center is fully qualified and qualified to grant a license for S&T activities.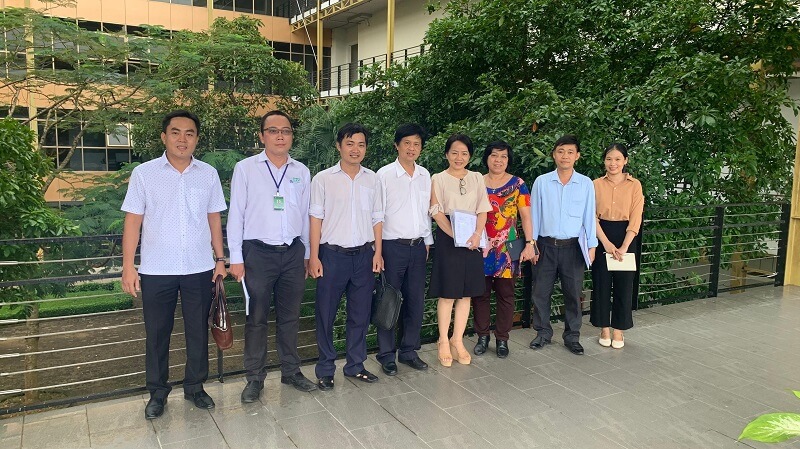 Photo of the appraisal team at Levy Hall.
Attach file of Certificate of S&T activities.
* Innovation start-up activities, in 2022:
TTU Entrepreneurship Center is guiding a group of Start-up students related to the Faculty of Biotechnology, Faculty of Medicine and Faculty of Economics to participate in the Startup Idea Contest, with the project name "Preparation of Nanocordycepcin from medicinal mushrooms Cordyceps militaris by Nanochitosan-PEG particle encapsulation technology to support the treatment of Covid-19". This project has excellently entered the final round, selected by the Jury from 68 projects to compete at the provincial level, in 2022. The final round is expected to be held at the end of September 2022. The Center will guide the Start-up Student Team to produce contest products and display TTU's product introduction booth at the final round, products include: Nanocordyceps Capsules, Sublimation Dried Cordyceps Fruits, Cordyceps tea bags and Cordyceps wine.