Becoming a physician and dedicating entire life serving in community health care is great mission. Despite arduous as it is, there are still many adamant-dreamed people who are devoting all of their best to medicine.
However, the question remained for many Vietnamese is: "Why there are not so many talents of the industry mentioned on the Medicine world map, while other field is rising significantly with researches and famous stars?"
What Prof. Thach Nguyen said – one of an expert in cardiology of the United States and the world, currently being Acting Provost and Dean of the School of Medicine of Tan Tao University (TTU) really struck us: "When being asked why choosing Medicine, "It's my passion since my childhood" is what they got…. Because my parents are doctors…. Or because of losing loved ones, I don't want that happens to others. However, not all of them becomes good doctors. Even there are those who can't graduate …". Indeed, for most of the field, passion and motivation are the keys to achieve our dreams. And for Medicine, it's more like a mandatory catalyst for students.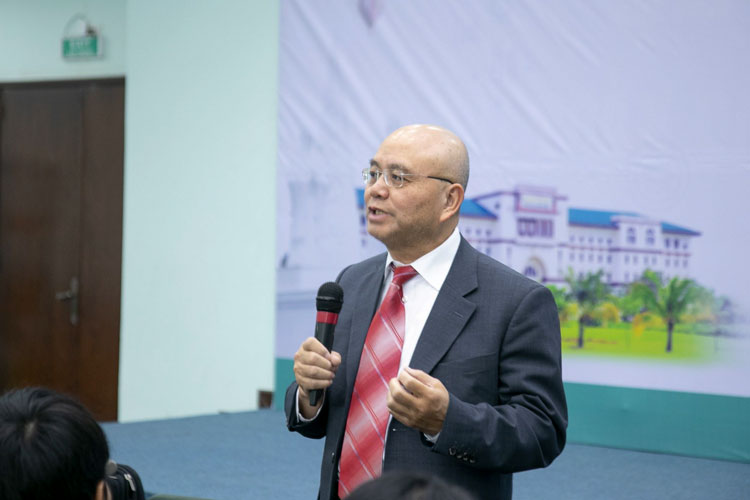 Prof. Thach Nguyen – one of the leading cardiologists of the United States and the world, currently being as Acting Provost and Dean of School of Medicine (TTU).
So where to study Medicine? – Too easy to answer
General Medicine is the field with the highest entry points in Vietnam, and always being ranked number one on the top of the board. Therefore, the job opportunities for medical students are endless and graduates do not have to worry about career like any other students. Instead, how to preserve the quality and stability of the school while studying is the main concern for students. Once making a mistake, it will be difficult to leave an impression in Medicine.
Nowadays, in Vietnam, that is the quality of medical education in the country is the biggest concern and barrier for students and parents. Many Vietnamese doctors lacking English skills which results in a doubtful society about the quality of Medicine Bachelors. Acknowledging that, the training program at TTU has been modified appropriate with the US training standards. Medical students are enabled to communicate well with patients, work at domestic hospitals, research and English Medical materials and grasp ideas from US and international professors to get the medical updates of the world.
Superiority of Tan Tao University
Since establishment in 2013, the School of Medicine at Tan Tao University has gradually affirmed its advantages in training medicine compared to other universities in Vietnam.
The Curriculum of Medical School of Tan Tao University (TTU) also lasted for 6 years and applied the framework of the MOET. Moreover, only TTU has a curriculum for Medical students to prepare for the USMLE exam. This is a special feature, affirming the brand of School of Medicine, as well as complying with the orientation of TTU – American Standard University in Vietnam.
In addition, the students are supported with planning study, resting and attending additional classes by many experienced medical doctors and have successfully conquered USMLE. All efforts in giving students the best conditions have been the uniqueness of the School of Medicine of Tan Tao University.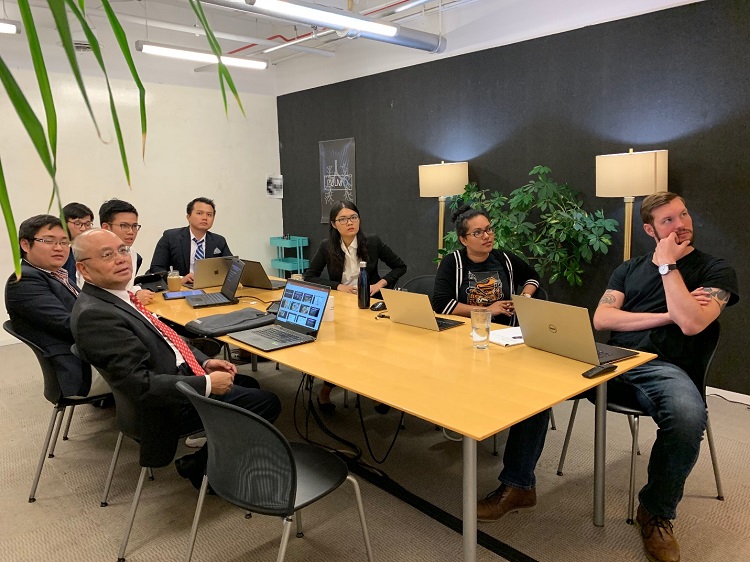 Prof. Thach Nguyen and students of the School of Medicine meet the LEVEL EX gaming company
School of Medicine – We choose Quality, not Quantity
The generation of graduates from Tan Tao University will have modern medical knowledge, research capabilities, and continue in specialized programs or masters and doctoral programs. The most important thing is that TTU advocates training a generation of physicians with good-faith ideals and ethics to serve patients and people nationwide.
Detail:
• Every year students intern in the United States and Asian countries with developed education: Korea, Singapore …
• TTU is currently the only medical training school that is sending students abroad for clinical clerkship (Summer clerkship) at famous hospitals in the world such as St Mary's Hospital, Methodist – Indiana, Hermann Memorial, Houston-Texas, Maryland University … During these internships, students will learn, compete, practice English and cultural exchange with foreign medical students.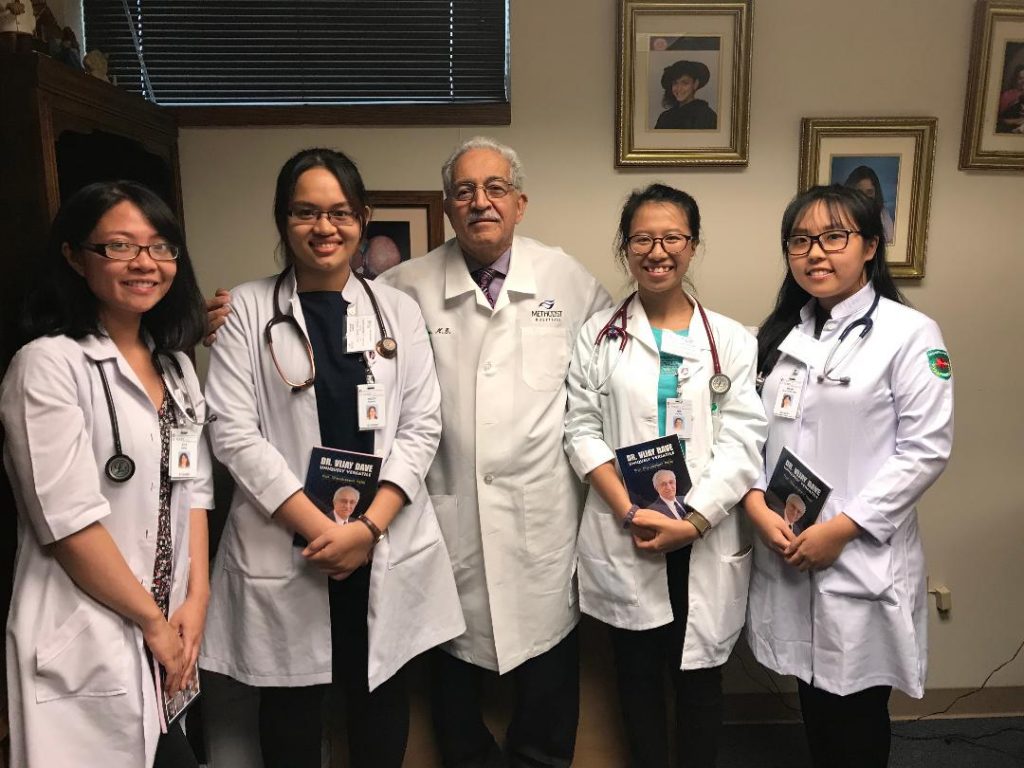 Thy Dang, Hong Ngoc, Tuyet Nhi and Hieu Hanh on clinical clerkship with Dr. Vijay Dave at St Mary's Medical Center, Hobart in USA
At the same time, at Tan Duc E.City, Tan Tao General Hospital with 8 floors is equipped to become a practice hospital for students with key specialties such as Infertility, Hepatobiliary, Surgery Nerve…
• The School of Medicine Tan Tao University (SoM) is the only education institution in Vietnam teaching bilingual in English and Vietnamese. As a result, students have the ability to foreign languages ​​to access international medical material.
• Currently, TTU is the only university in Vietnam teaching and preparing students for national examinations that any doctor who wants to practice in the United States must undergo (United States Medical Licensing Examination – USMLE), steps 1 and 2.
• Enhancing and expanding medical knowledge for students by referencing and teaching a part of the program from Medical School of the University of Illinois, Chicago, USA.
With all the above evidences, Tan Tao University confidently converges the elements to equip students with a solid foundation to operate in any country.
More information about the School of Medicine at Tan Tao University here: http://medicine.ttu.edu.vn/
Good luck.