With the slogan " Nurturing Global Citizen", graduates can work domestically country but also international environment.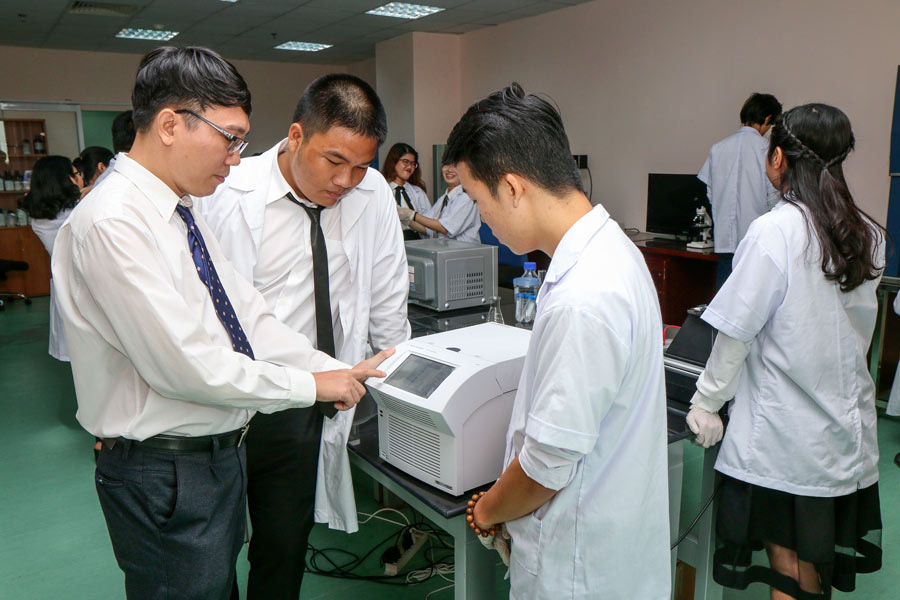 "Students are our focus"
Nguyen Tan Thanh Giang, a sophomore of the School of Biotechnology (SBT), is very proud of the professional teaching and learning style of his faculty. Accordingly, everything is clearly explained at the beginning of the semester. It is also a 100% English program and the lesson content is updated constantly.
He also emphasizes the close interaction between teachers and students. It is not only inside the 4 walls but also in face-to-face meetings at the office. Students are always encouraged to ask questions and be confident in presentations.
"This is truly a dynamic and flexible environment where students are the center of all learning and extracurricular activities" – Giang said.
It is this environment that has helped Giang to make daily progress. Studying entirely in English will enhance be able to communicate fluently.
Professionally, the SBT has enabled Giang to study and report at major Biology Conferences even when he was still a freshman.
Nguyen Bich Ngoc Huong – a former student of SBT, received a scholarship to study for master. It was all thanks to the conditions the SBT has fostered for her. Now, Huong continues studying higher at the Adelphi University, New York (USA).
"TTU students do not have to worry because the scale, evaluation criteria, the way to organize classes are based on international standards at TTU. It has no difference where I am studying for a master's degree" – Huong said .
100% of students have jobs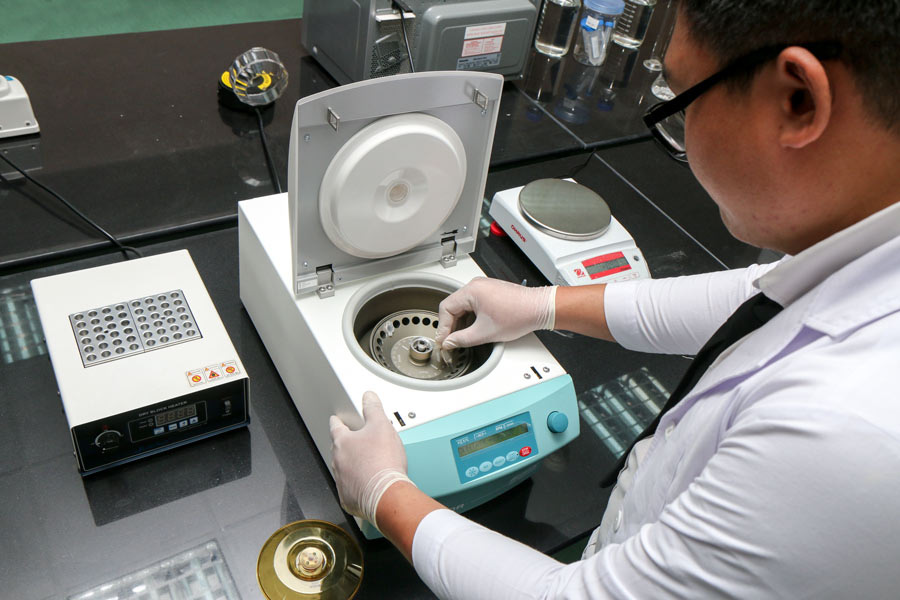 About the advantages of the SBT, Dr. Nguyen Dinh Truong – Acting Dean of School of Biotechnology, Tan Tao University (TTU) said: "It is the 100% English program. Students initially have chances to learn high quality English program for 6 months for free by lecturers from the US."
According to the statistics over the last 5 years, 100% of Biotechnology students have great fluency in English before entering the major.
Mr. Truong said, the training program is constantly updated with reference from prestigious universities in the world.
"This year, the SBT has opened in-depth study in Biological Data Science and Bioinformatics, a very potential industry with high salary. Students not only have great knowledge and working ethics in experimental field of biotechnology such as genetics experimenting but also be equipped with computer programming ability such as data analysis, software development, diagnostic tools and etc"- Mr. Truong said.
100% of graduates have jobs with attractive salaries. There are students who go to grads school and work abroad. In addition, graduates have the ability to do scientific research and participate in international scientific publications.
Mr. Truong emphasized that 100% of lecturers with doctoral degrees have been trained in countries overseas with excellent English fluency.
"The facilities of the faculty are adequate and good for students to study and research at the department," Mr. Truong emphasized.