TTU – Acknowledging the hardship of studious students, Tan Tao University (TTU) has implemented a great scholarship policy which is to stabilize tuition fee and deploy effective financial aid for students on completing the bachelor's degree program at TTU.
TTU financial aid provides legitimate educational opportunities
There are many studious students but not financially available to study at Tan Tao University. Therefore, TTU has decided to deploy the financial support policy (interest – free), in addition to the limited incentive scholarships.
All students have GPA 3.0 or above and no subject is below average, when applying for financial aid with interest-free, will be considered by the Provost and President of ITA Foundation (Tan Tao Group).
During the time at TTU, if the students face an unforeseen major financial hardship, which affects the ability to pay for school expenses, they may contact TTU and give out proper reasons. Financial hardship is understood as an event that has a lasting effect on income levels, which may include the situation of a major worker having an accident or illness. TTU wants to guarantee and commit that financial difficulties are not a barrier for students here.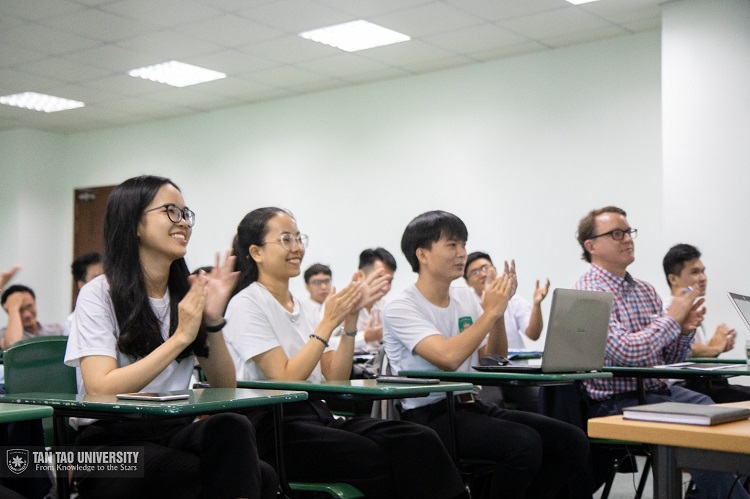 Do not miss the scholarship within range
In order to recognize outstanding achievements as well as encourage TTU students to pursue higher education. Anually, Tan Tao University sponsors many valuable scholarships such as: 100%, 50%, 25% of tuition fee.
100% Scholarship will be granted for freshmen of the School of Medicine with a total score of the National High School Exams of 23 points or above. The scholarship is worth 50% of the tuition fee for students having a total score of 21-22.9. And 25% scholarship will be granted for all students who register and be interviewed by TTU School of Medicine before July 2020.
The scholarship is worth 100% of tuition fees for first-year TTU students of the schools: Economics and Business Administration, Biotechnology, Engineering, Humanities and Languages with a total score of 3 subjects of National High School Exam (combination of exams for admission to each school) with 20 points or more. The scholarship is worth 50% of tuition fee for students with a total score of 18-19.9 points. And the scholarship is worth 25% for all TTU students who register before July 2020.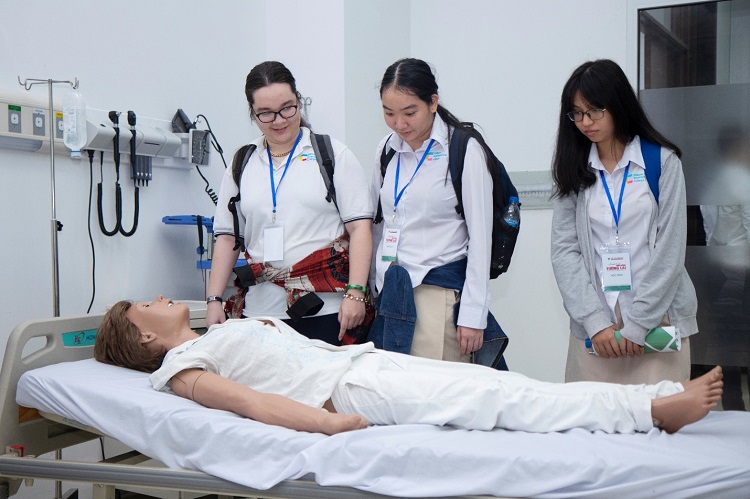 Tan Tao University has opened a scholarship policy, stabilized tuition fees and financial support to provide legitimate learning opportunities for all students from different economic backgrounds. TTU believes in connecting students with different regions, situations, living conditions without discrimination and distance. TTU students share a comprehensive learning experience, practice hard and learn from each other. The educational environment at TTU always encourages students to develop critical thinking in combination with a comprehensive knowledge base to perfect soft skills and excel in foreign language skills. TTU graduates are confident with many career options not only in Vietnam, ASEAN countries but also in the US and many countries around the world.
Tan Tao University with outstanding advantages reflected in the training program and flexible financial aids have attracted a large number of students.
According to the Admission Plan for the 2020-2021 Academic Year, Tan Tao University has 8 admission majors including: Biotechnology, English, Computer Science, General Medicine, Nursing and Medical Technology, Business Administration, International Business.
In 2020, TTU's healthcare has 3 training majors: General Medicine, Medical Technology and Nursing. All 3 majors are trained bilingually in English – Vietnamese with a target of 300 students. TTU will organize admission with the following methods:
Results by National high school exam in 2020:
TTU will base on the threshold of input quality assurance score (screening point) set by the Ministry of Education and Training after having the results (in 2019: entrance scores> = 21 points.
With 4 conbinations: Math, Biology, Chemistry; Math Physic Chemistry, Math Engslih Chemistry, Math Biology English.
 High school Transcript Assessment:
School of Medicine: Good performance of grade 12 or higher or GPA> = 8.0
Nursing and Medical Technology: Good performance of grade 12 or higher or GPA > = 6.5
The results of the competency test organized by Ho Chi Minh National University:
School of Medicine: Total exam score> = 650 points
Nursing and Medical Technology: Total exam score> = 550 points
Time to receive admission documents from 1/6/2020 to meet the enough criteria
For more information, please visit: www.ttu.edu.vn or call HOTLINE: 0961,380,099 – 0981,152,153
PR Department