Why do we have to spend bucks for studying abroad while there is already an American University in Vietnam? That is Tan Tao University with 100% English training curriculum.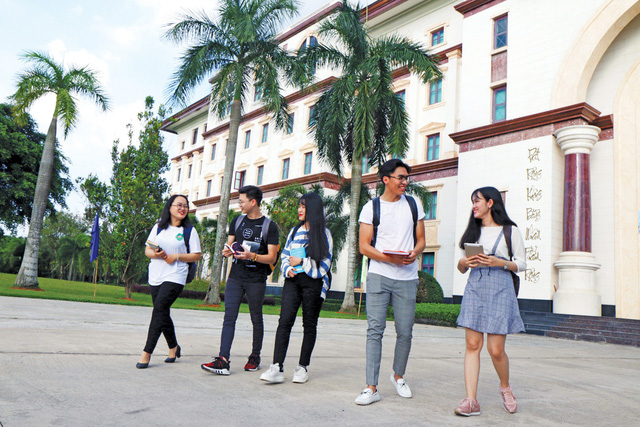 The Liberal Arts Education model provides a comprehensive foundation of knowledge in many fields of social sciences, humanities and natural sciences before diving into a specific major. With 25% of Liberal Arts subjects in the entire curriculum, that will enable students to self-study, adapt and perfect themselves in new environments.
American Standard Curriculum – 100% English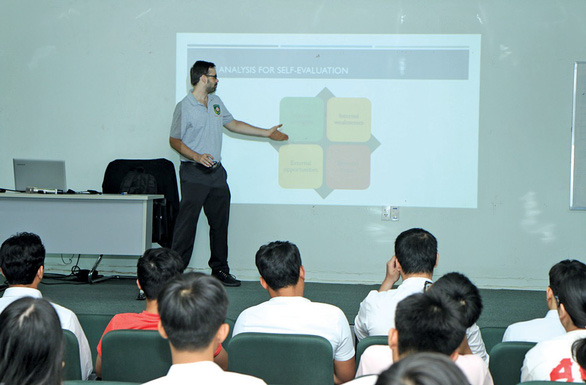 Applying the curriculum of Rice University (USA), with the philosophy of Liberal Arts Education based on comprehensive and multi-dimensional knowledge in various fields, the training program of Tan Tao University builds a set of advantages for students to outstand in jobs that require constant innovation or self-studying when necessary.
Tan Tao University is a 100% English training curriculum university which is instructed by lecturers studying and training abroad with high qualifications. This is a good condition for students to develop comprehensively English proficiency, from the ability to communicate fluently to the ability to self – study, adaptability and problem solving in international environment.
Accordingly, students of the School of Economics & Business Administration, Humanities & Languages, Biotechnology and Engineering Science are also trained 100% in English. Tan Tao University is the first university in Vietnam to teach bilingually English – Vietnamese for medical students. That will be a solid foundation to a wealth of knowledge, as well as to practice and can work abroad.
From the second year, students are given the opportunity to go on internships in businesses, domestic and foreign companies, hospitals, scientific laboratories to accumulate for themselves the initial practical experience in that industry.
Faculties with great expertise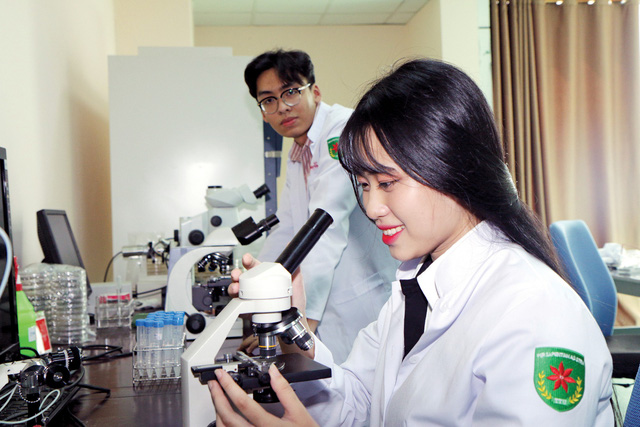 In order to meet the standards of American education, the teaching staff of Tan Tao University are foreign professors and doctors or Vietnamese who are trained abroad. In addition to high professional qualifications, lecturers always accompany students throughout the process of studying and interning at businesses and hospitals. They are always not only teachers but also friends with students.
During the past few years, lecturers and students of Tan Tao University achieved a lot of success in scientific research such as: Publishing more than 100 research papers in domestic and international scale, implementing more than 10 ministerial level projects and international cooperation. In addition, students also attend international conferences and summer camps, carry out science projects and publish books in English.
International Exchange – The Key to Success of TTU students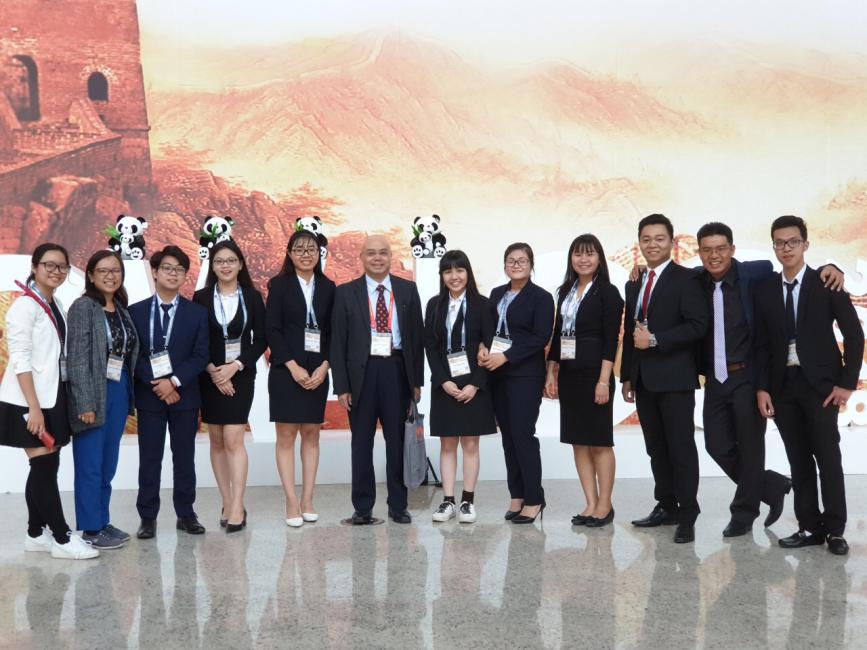 With the ability to use English proficiently, Tan Tao University students have an outstanding advantage in scientific research and international integration. Every year, the university implements foreign internship programs and exchanges students with prestigious universities around the world such as Rice University, Indiana University, University of Illinois, University of Maryland (USA), Yonsei University, Konkuk University, Chongnam University (South Korea), NUS University (Singapore) … Since then, students can study, practice and work in many countries to develop essential skills of a global citizen.
In addition, students of Tan Tao University also participate in international conferences and seminars, presenting reports and scientific researches to learn and exchange experiences with university students and other international organizations.
Exciting and Diverse Student Activities
In addition to the training program, students are also encouraged to participate in voluntary activities and social work to respect the diversity and cultural differences to build and perfect living values and develop their own abilities.
Students can participate in various types of clubs organized by TTU such as English Club (TEC), Academic Club (PBL, Dr. Plus), Startup Club (CEO Plus), Media Club ( Rint), Social and Voluntary Club (TNXK), Event Club (CEO), Press Club (FYI), Music Club (FTB) … which allows students to have the opportunity to meet and interact with the people in common interest; learn and practice many necessary skills; and most importantly, pursuing their own passion.