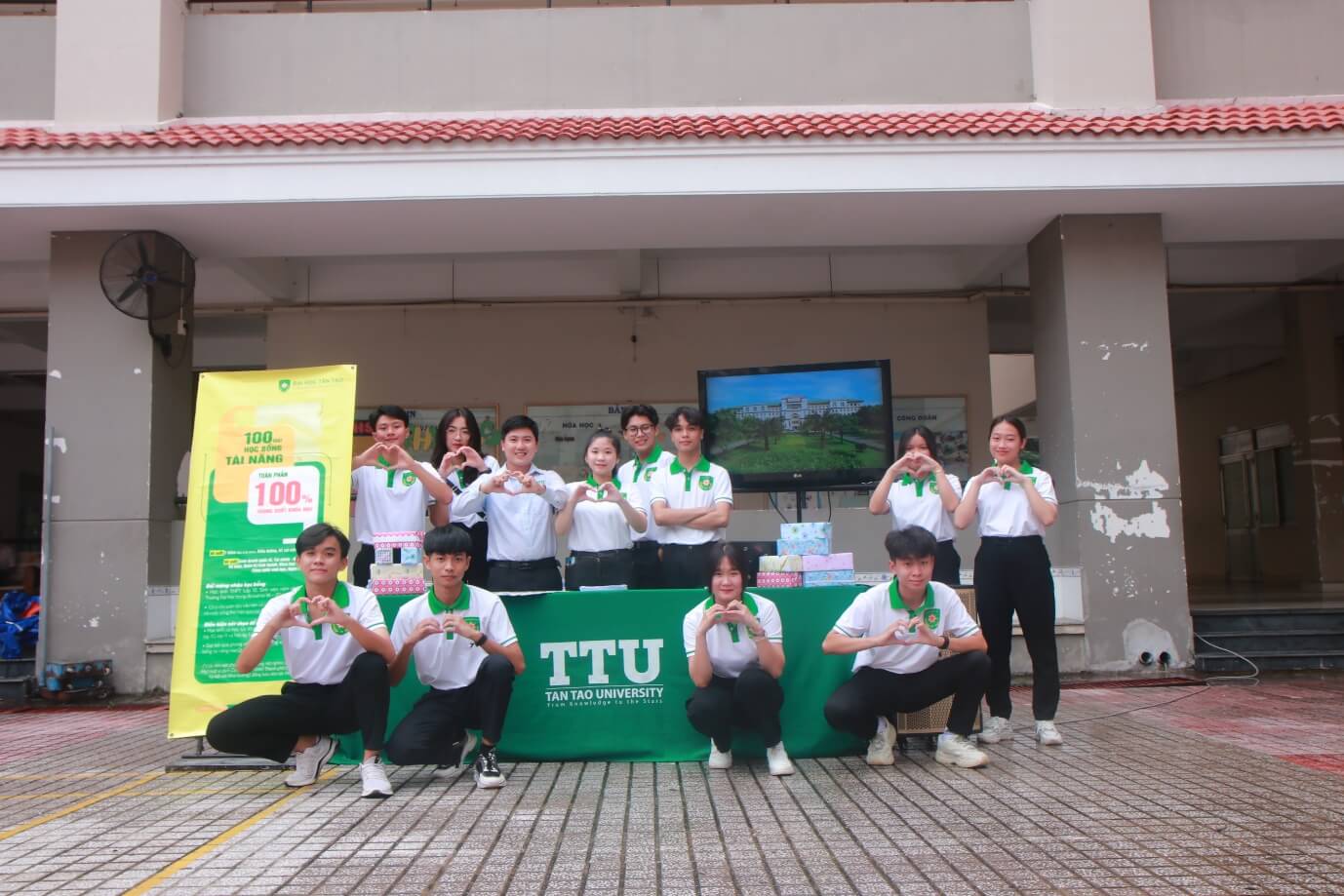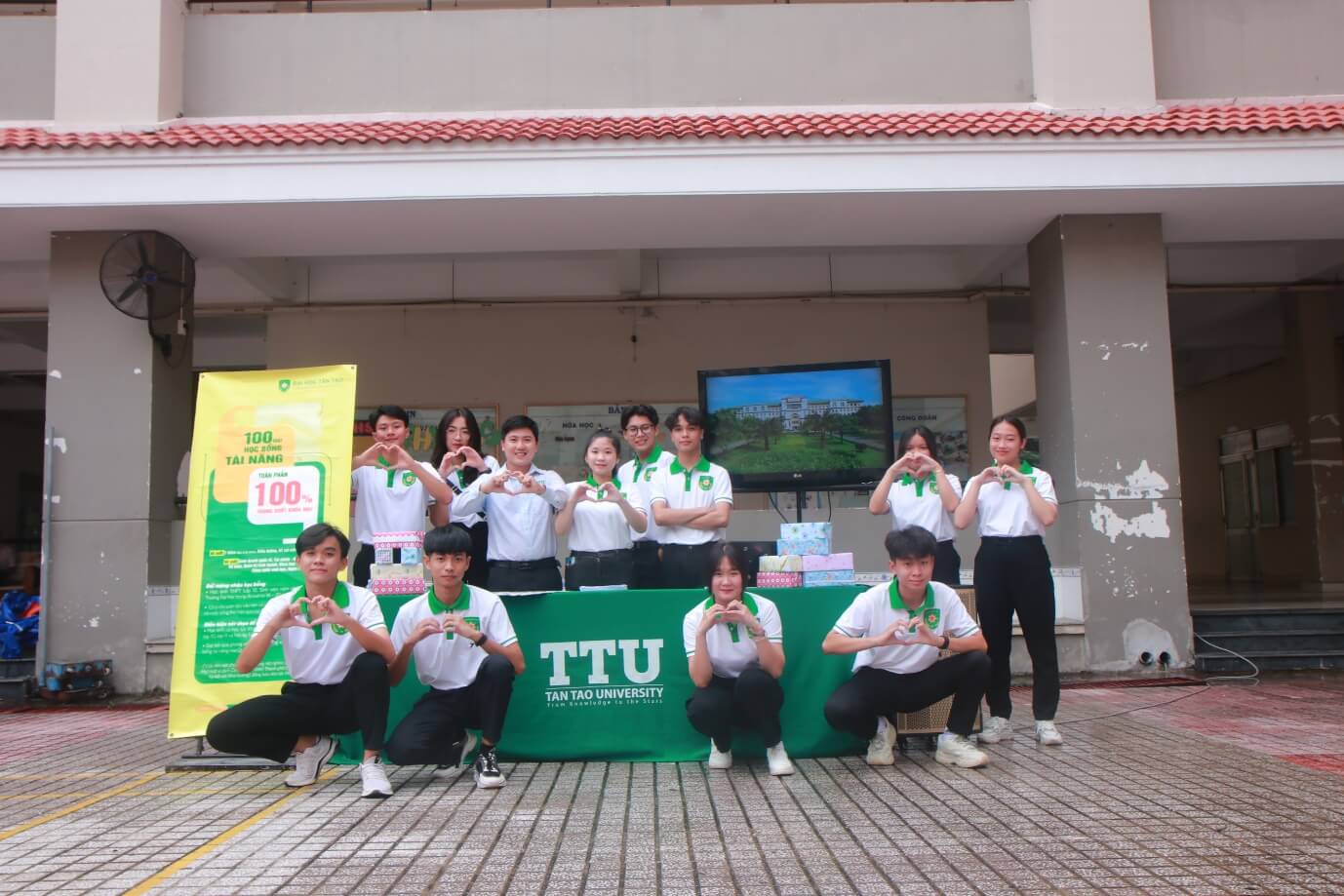 On the afternoon of August 31, 2022, Tan Tao University (TTU) was present at Nguyen Huu Tho High School in District 4, Ho Chi Minh City within the framework of Career Counseling Day.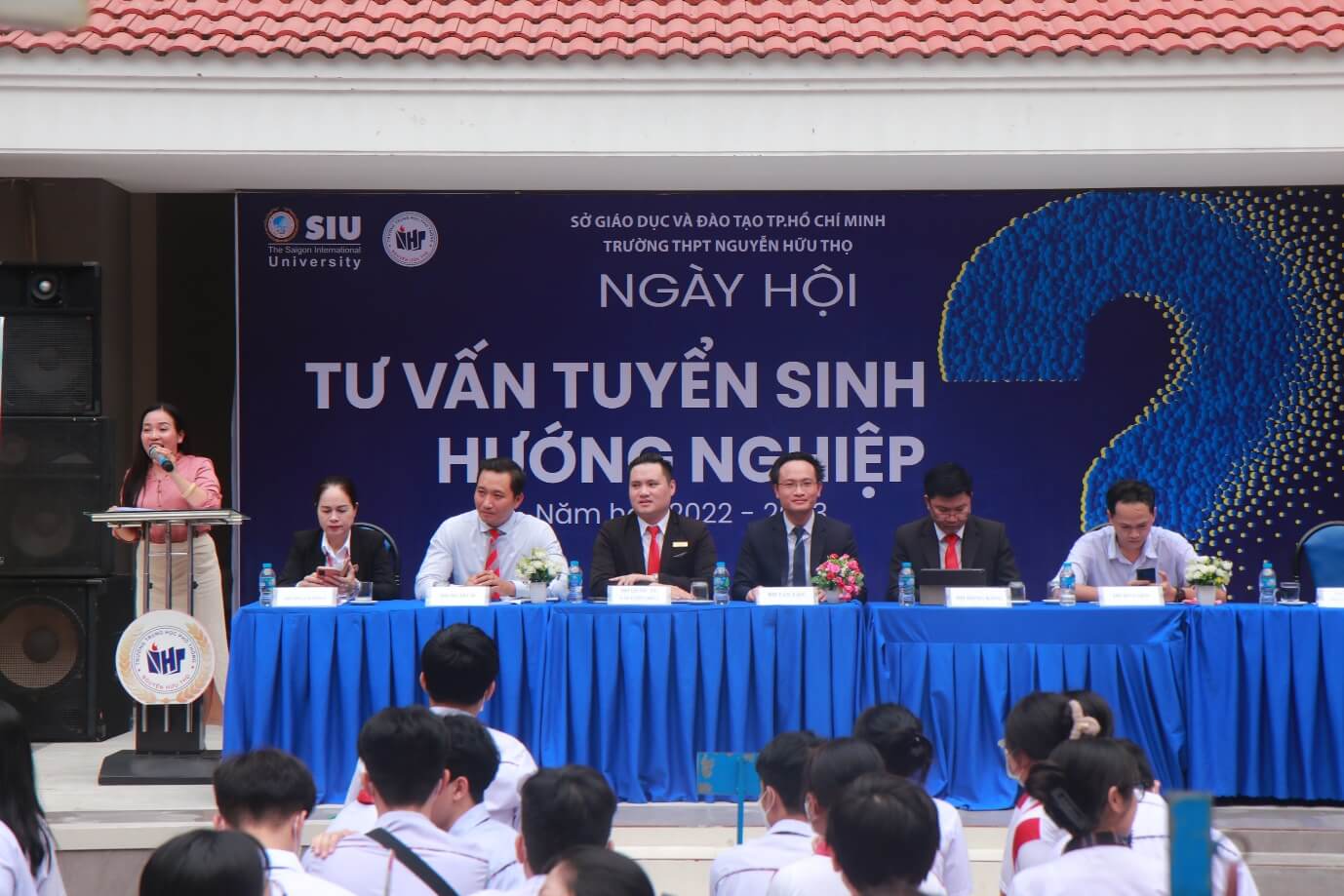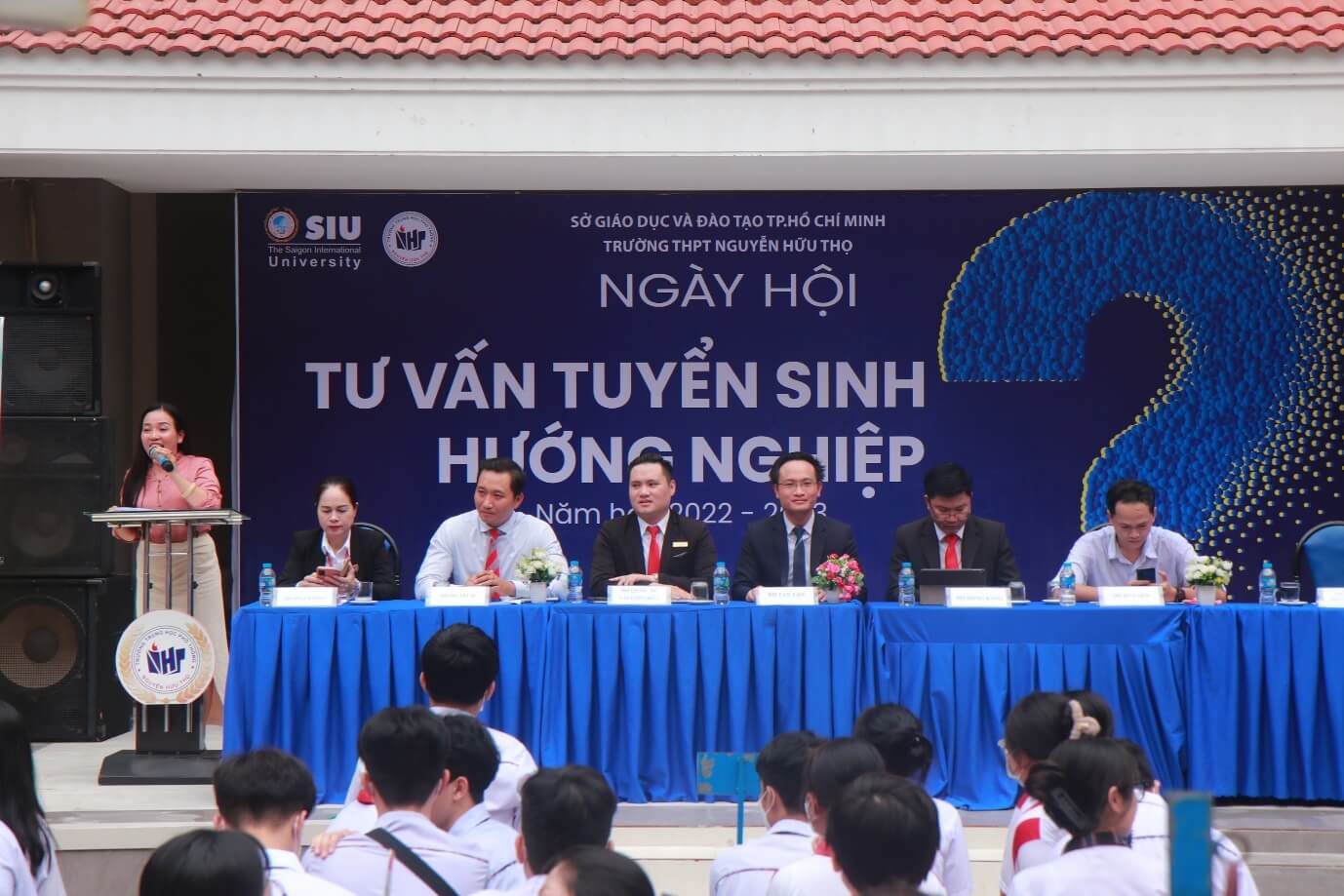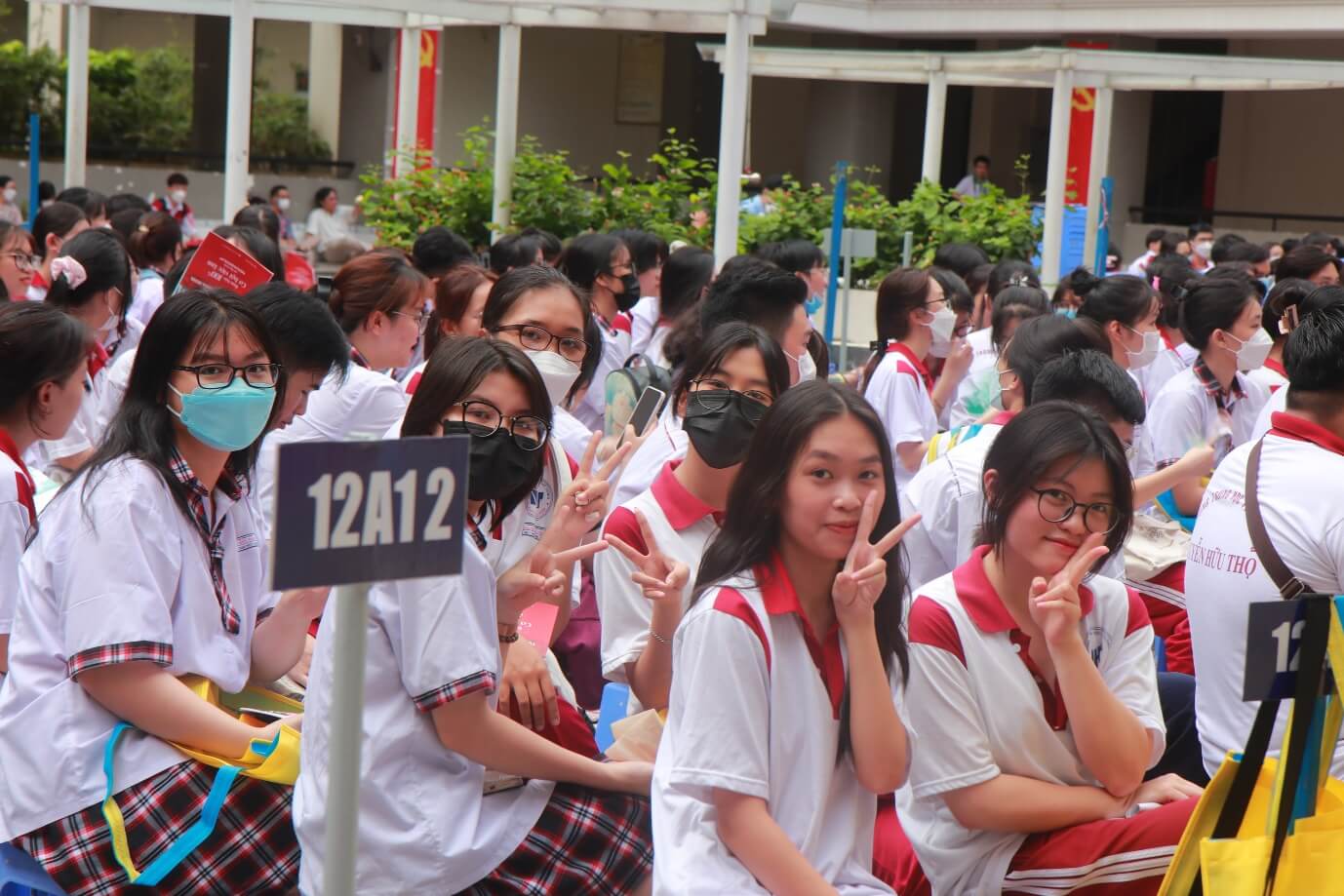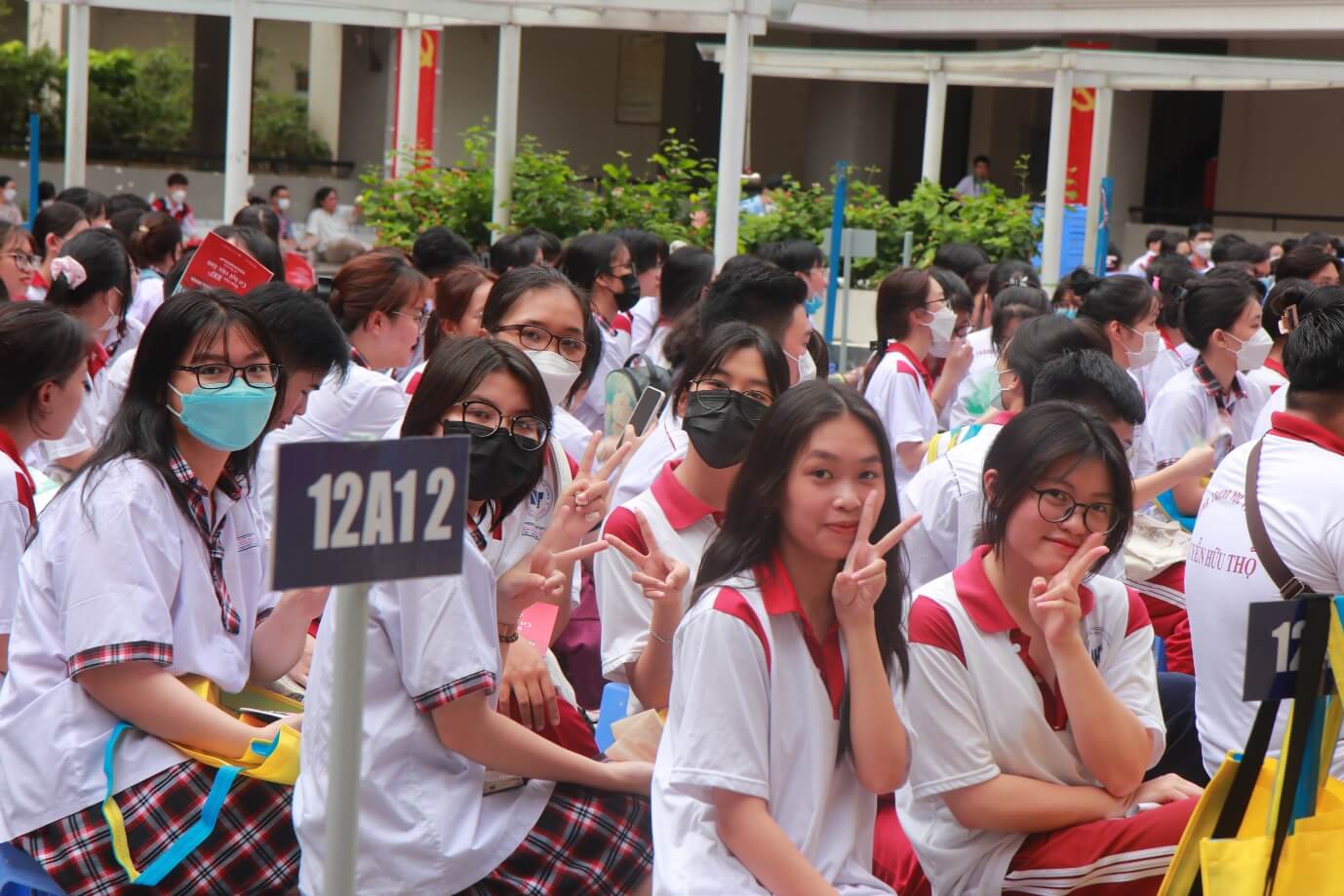 The program with the participation of many universities and colleges from many places with the goal of orienting to choose the right career for 12th graders. After the speech of the representatives of the schools, the 12th graders answered questions about their future choices. There are still frequently asked questions about choosing a major or choosing a career first, how to choose a school. In addition, many students have questions and are interested in learning about Tan Tao University, especially in the field of Medicine. Worried about the high tuition fee for Medicine but the circumstances do not meet the study, so how can I study my dream major? They want to understand more about scholarship policies at TTU, and what subjects TTU train in?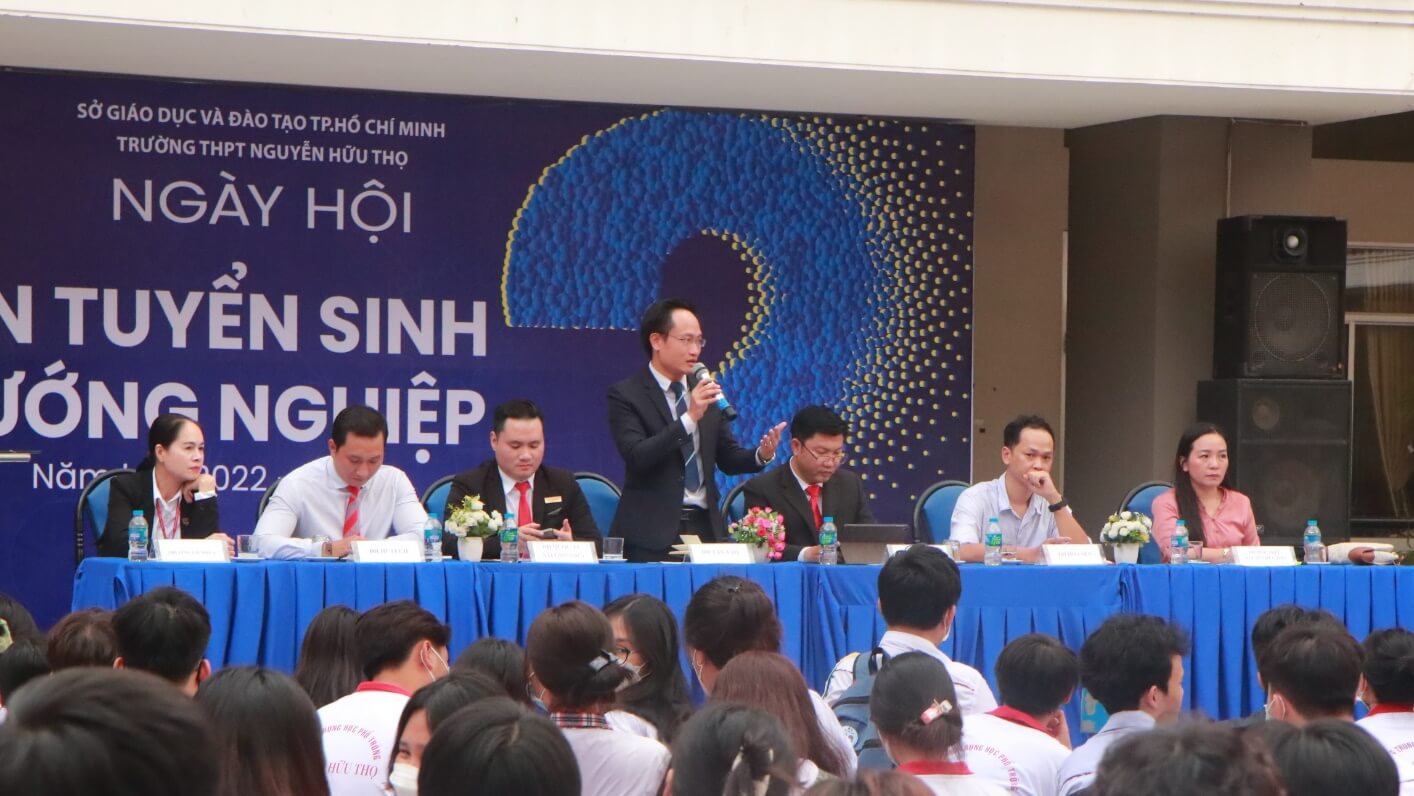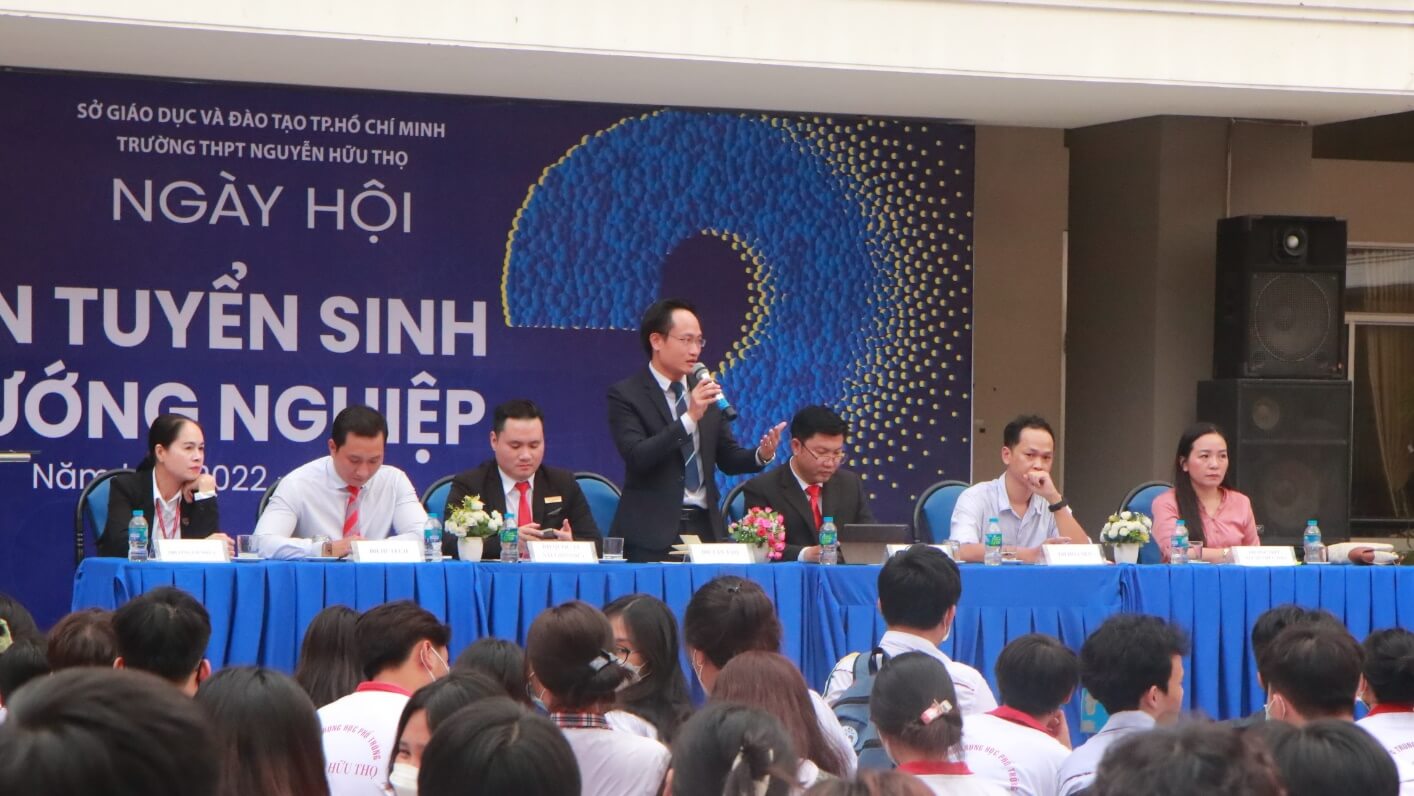 Master Duong Hoai An, Head of TTU's Communication & Admissions Department, had a few words to share with grade 12 students.
Tan Tao University 2022 enrolls 10 majors until December 31, 2022, including General Medicine, Nursing, Laboratory Medicine Technique, English Linguistics, Computer Science, Accounting, Finance and Banking, International Business, Business Administration and Biotechnology.
With the ITA Scholarship Fund for the Future worth VND 50 billion, TTU supports 100% of tuition fees for 100 excellent new students in the 2022 class to study at the university. Specifically, 30 full scholarships worth 150,000,000 VND/year for General Medicine, 10 full scholarships worth 40,000,000 VND/year for majors: Nursing, Laboratory Technology Medicine. 60 full scholarships worth VND 25,000,000/year (Vietnamese system) or VND 40,000,000/year (English system) for majors: English Language, Computer Science, Accounting, Finance – Banking, International Business, Business Administration, Biotechnology. Tan Tao University also has a full scholarship policy for students with difficult circumstances who are not eligible but have tried hard in their studies. 100% scholarship policy for the first year for those who achieve three years of good students or have good national high school exam scores of over 23 points for General Medicine, over 20 points for the remaining 9 majors. In addition, a 30% reduction in tuition fees throughout the program is available to students who are children of doctors and medical staff across the country. For those with extremely difficult circumstances, Tan Tao University also has a policy of loaning tuition fees and refunding them until the end of their university studies.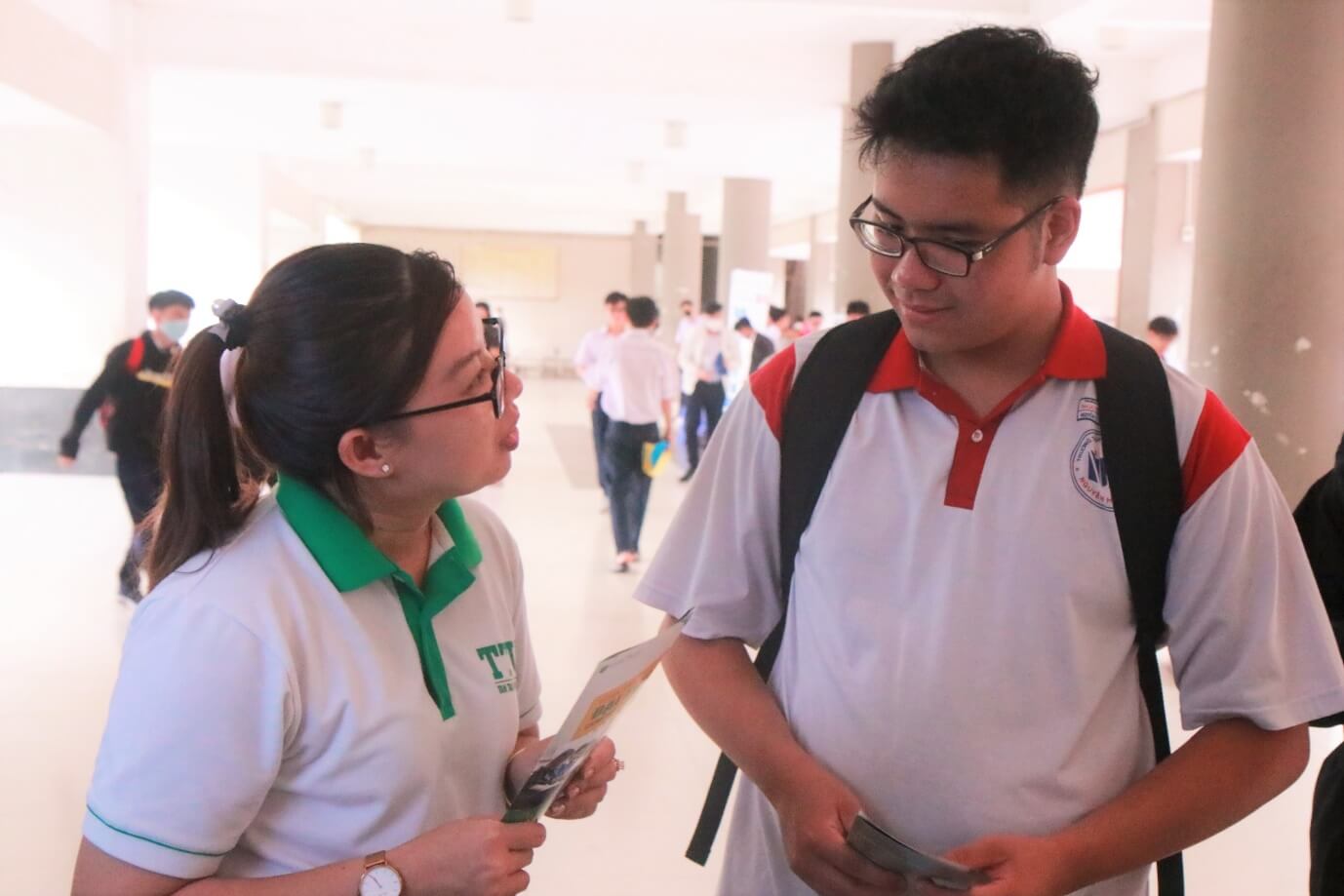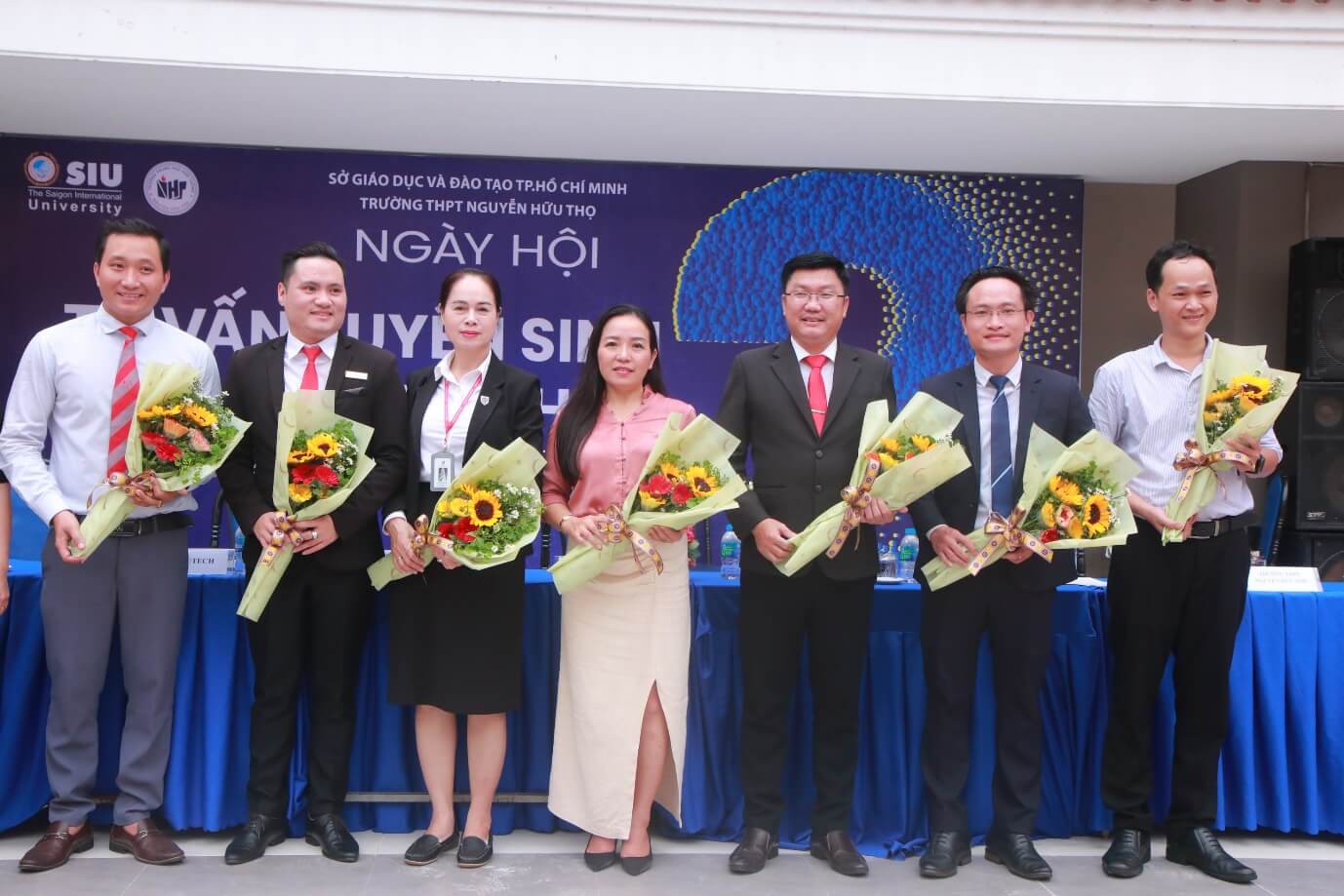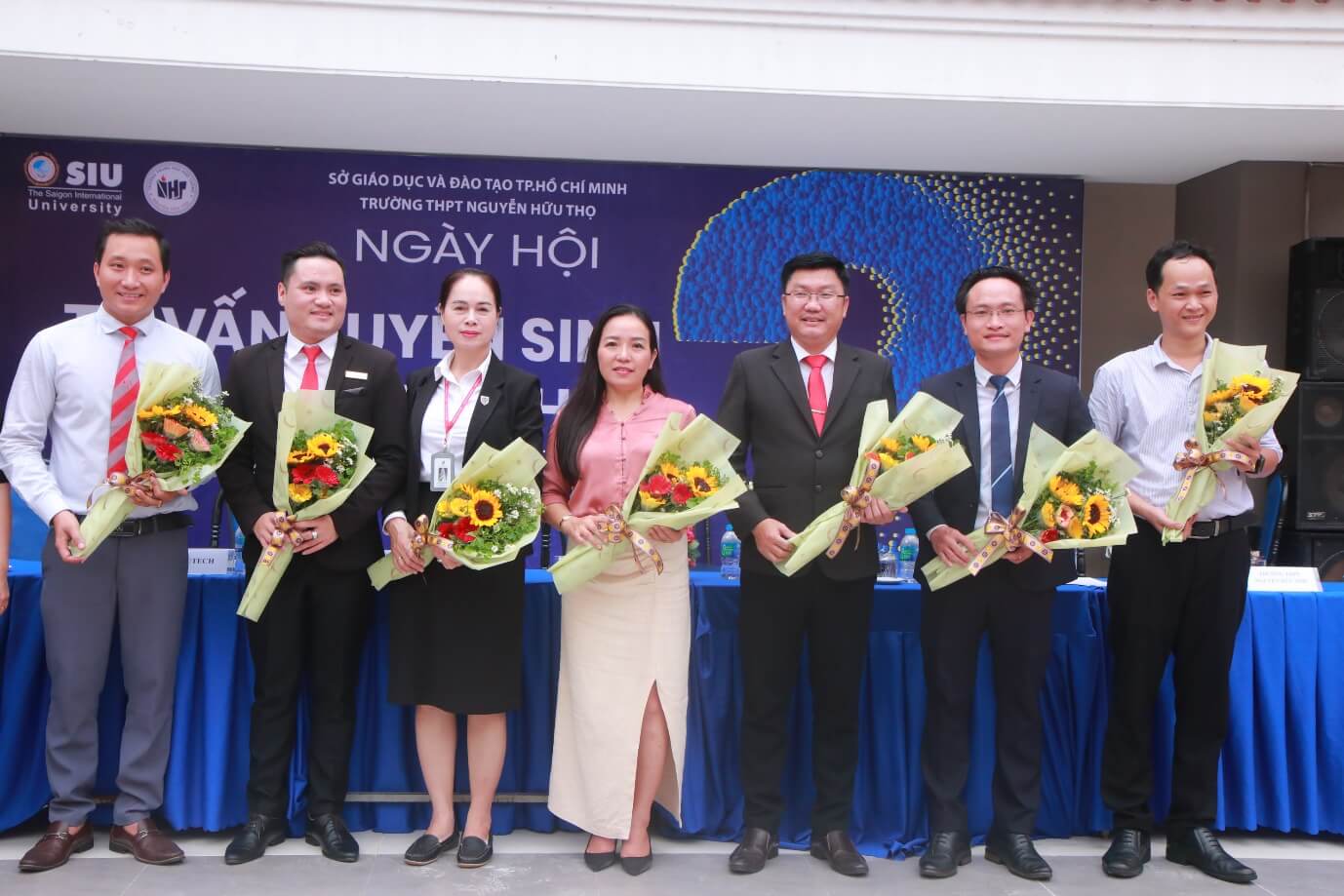 The Board of Nguyen Huu Tho High School presents flowers to representatives of universities
TTU intends to create motivation and value for students, ready to accompany and share to build your career dreams, contributing to a better and better education career.
Hotline for admissions consultation: 0981.152.153 – 0359.152.153 – (0272).377.5995
Email: tuyensinh@ttu.edu.vn