Mr. Mai Duc Toan – Director of Admissions and Communication Department of Tan Tao University said: "TTU still kept two stable methods of admission over the past 3 years including high school transcripts assessment and the results of the National High School Graduation Exam. However, in 2020, TTU applies the results of the Competency Assessment held by the National University of Ho Chi Minh City for the health-care admission such as General Medicine, Medical Technology and Nursing. This is to increase the opportunity for students interested in pursuing high-quality healthcare careers at TTU.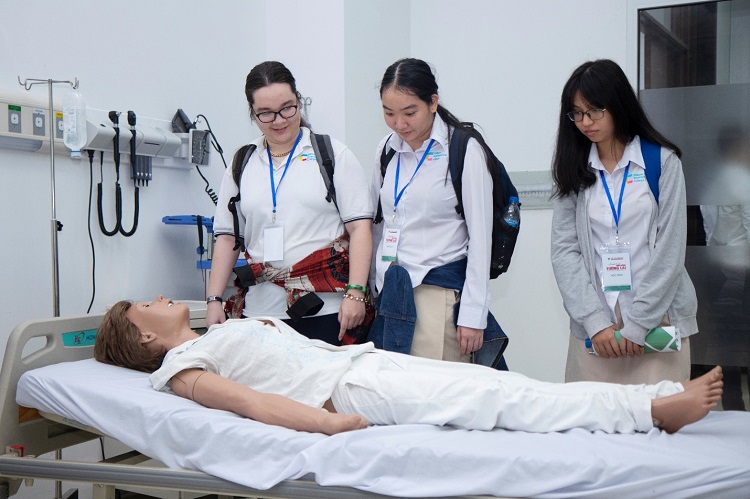 In the academic year of 2020-2021, targets of TTU 500 new students for 8 majors: Biotechnology, Computer Science, English Language, General Medicine, Nursing, Medical Technology, Business Administration and International Business. "We focus on high-quality training. Students with expertise, adaptive skill sets and proficiency in foreign languages are competitive advantages after graduation, "said Mr. Toan.
Graduation and Land A Good Job
After years of operation, TTU has also established relationships and cooperation with renowned universities, institutes, enterprises and organizations in advanced countries around the world. TTU students are given conditions to study, practice and participate in scientific conferences in Korea, the US, and Singapore … These are once in a life-time experiences to sharpen the necessary skills to become global citizens. Typically, in May 2019, 12 medical students were sent to Chicago to start summer internships at St Mary's Medical Center, Hobart IN and Methodist Hospital, Merrillville, Indiana. A group of TTU students attended a practical class at Indiana Medical School. At the same time, in Baltimore, Maryland, TTU medical students interned in the emergency department. From July to September, TTU coordinated with the Faculty of Medicine, University of Texas in Houston to bring students to practice here.
TTU graduates are open with career options not only in Vietnam and ASEAN but also in the US and many countries around the world. The success of education and training is assured by the graduate student. 100% of TTU students grasp high-income jobs from 10 to over 20 million dong.
Tan Tao Scholarship – Supporting Vietnamese Talents
In order to recognize outstanding achievements as well as encourage TTU students to constantly strive in academia, TTU annually sponsors many valuable scholarships such as 100%, 50%, 25% tuition fee.
The scholarships are worth 100% of tuition fee for TTU freshmen of Medical School with a total score of the National High School Graduation Exam is 23 or above. The scholarships are worth 50% of the tuition fees for medical students with the total score of 21-22.9. And the 25% scholarship is open to all students registered and admitted for admission into TTU General Medicine before July 2020.
Scholarships are worth 100% of tuition fee for TTU freshmen of the following faculties: International Business, Business Administration, Biotechnology, Engineering, Humanities and Languages, Nursing and Medical Technology with total score of 3 subjects (the combination of entrance exam subjects into each department) is 20 points or above.
Scholarships are worth 50% of tuition fee for students with a total score of 18-19.9 points. The scholarships are worth 25% for all TTU students who registered before July 2020.
Admission details of TTU in the Academic Year of 2020-2021: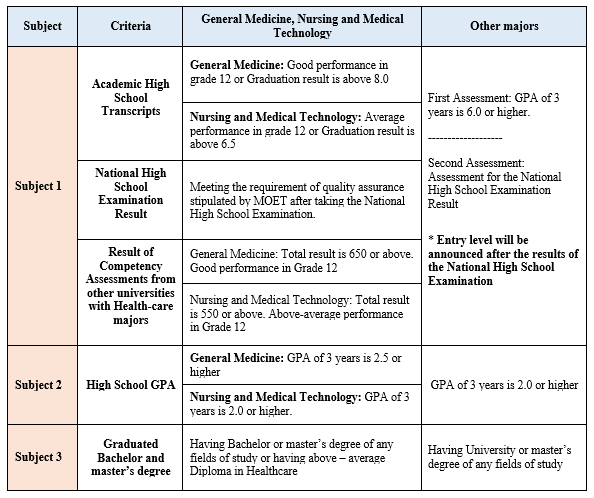 giaoduc.edu.vn