From September 25 to September 29, 2019, the American interventional cardiology conference Transcatheter Cardiovascular Therapeutics – TCT 2019 was held at Moscone Center, San Francisco, CA. The theme of TCT 2019 is "Elevating education and building leadership" in the field with a host of opportunities for learning through both new clinical trials and the latest research.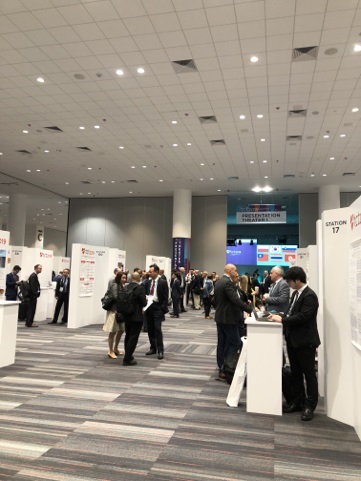 In the morning of Thursday September 26, 2019, two medical students at Tan Tao University (TTU), School of medicine Mr. Loc Vu and Mr. Khoa Le attended TCT and presented an abstract "USING ARTIFICIAL INTELLIGENCE TO MATCH CULPRIT LESIONS IN ACUTE CORONARY SYNDROME WITH TURBULENT FLOW CAUSED BY COLLISION OF ANTEGRADE AND RETROGRADE CORONARY FLOW". The authors are Thach Nguyen, Loc Vu, Khoa Le, Duc Nguyen, Thi Nguyen and Gianluca Rigatelli from Tan Tao University, School of Medicine, Methodist hospital, Merrillville IN and Rovigo General Hospital, Rovigo, Italy.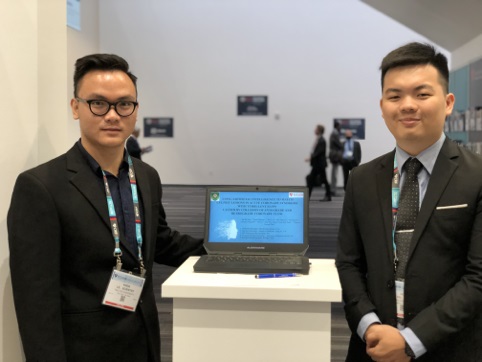 Based on the theory of intra-coronary cavitation and with the help of machine learning, the team has built a model to recognize the type of blood flow in coronary angiogram. Prof Thach Nguyen and Dr. Cao Tien Dung are the scientific advisor for the team.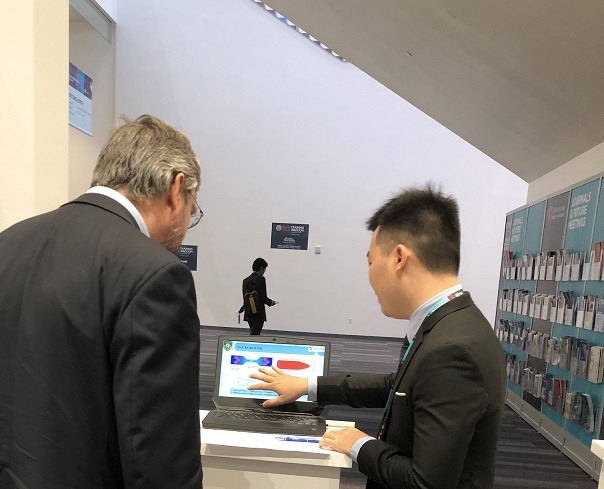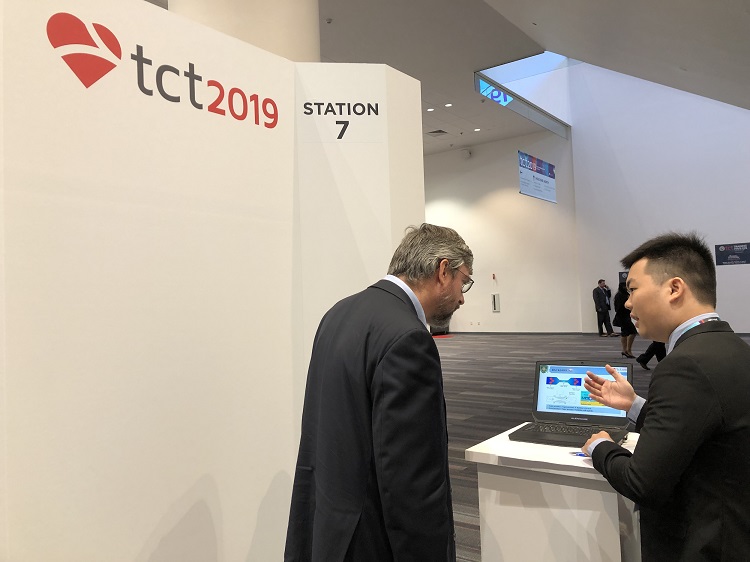 Mr Loc Vu explained the algorithms for building the classification model which detects the type of blood flow. That algorithm is based on the intensities of the pixels.
This physician-scientist was surprised that Khoa and Loc look like IT guys rather than medical students
The most exciting questions were "What is your next step for this project? How can you develop that software to be more effective?" They gave a lot of advices to Mr Loc and Khoa.
On the other hand, Loc and Khoa had the chance to discuss with American and international scientists and physicians about their research.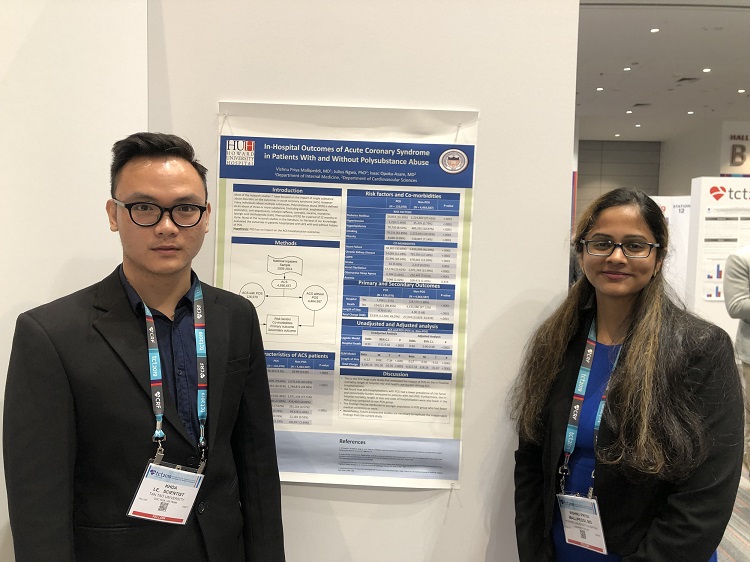 Khoa Le had a picture with Dr. Vishnu Priya who is resident in internal medicine at Howard University Hospital in Washington DC after discussing her research "In-Hospital Outcome of Acute Coronary Artery Syndrome in Patients with and without Polysubtance Abuse". Then they shared the experience of visiting San Francisco.
Below are some pictures of their San Francisco visit.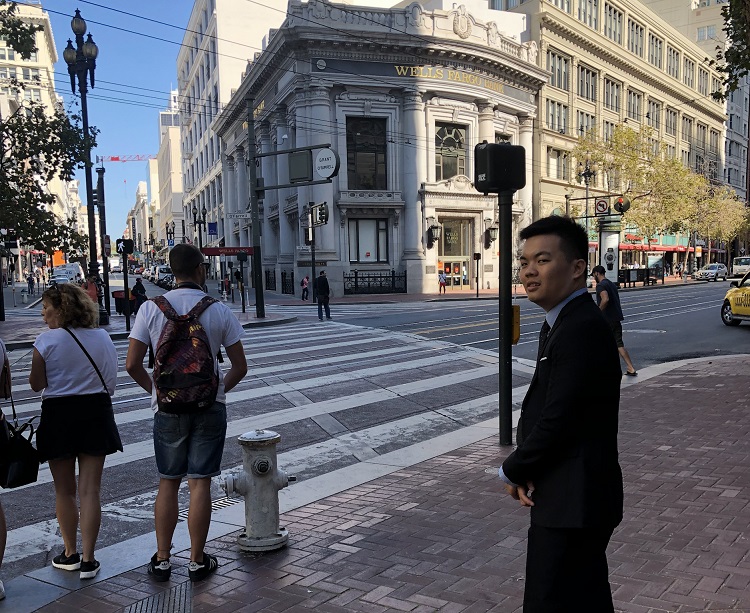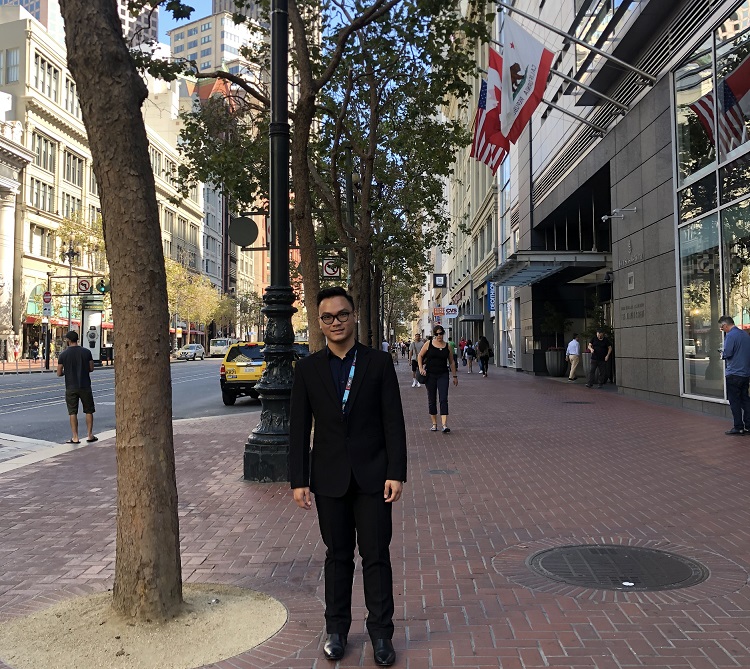 Window shopping at the main street of San Francisco where there are a lot of high end luxury stores (Hermes, Burberry, Gucci,…)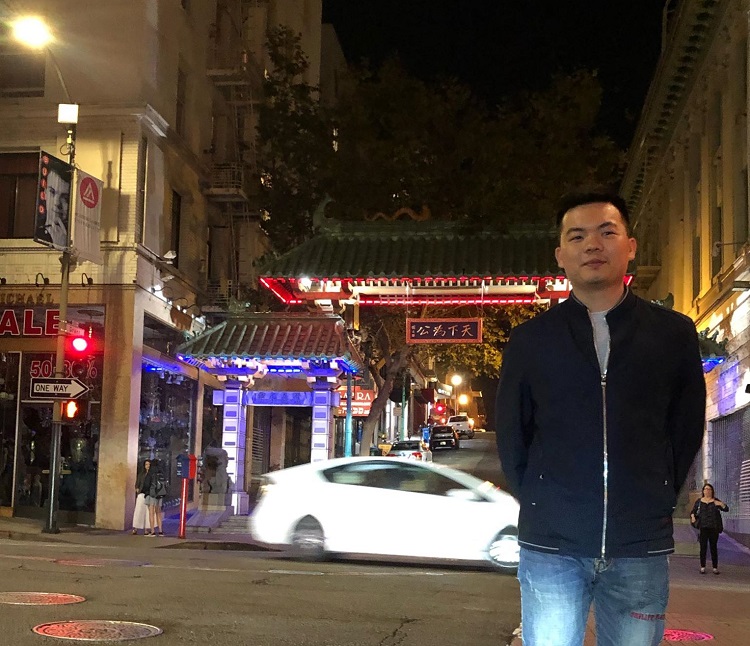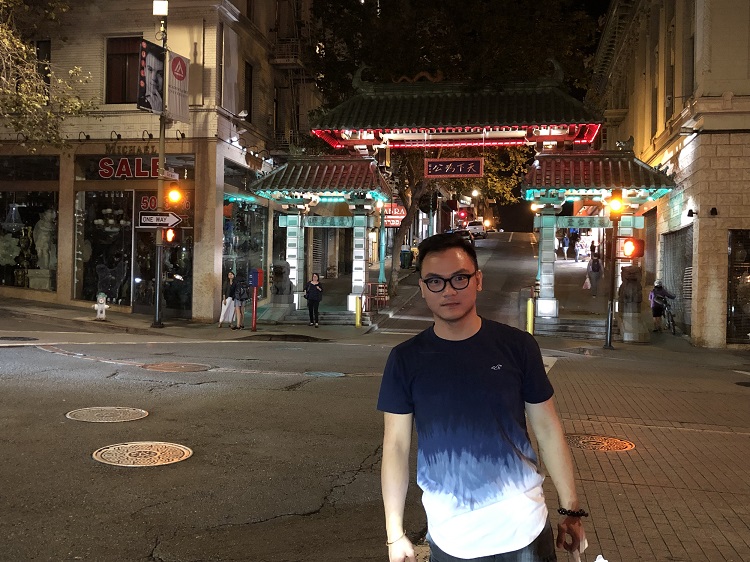 Visiting Chinatown.
As TTU students, their motto is To study hard and to play hard. Life is not only to study and work.