On Friday, 13 September 2019 (15 August of the lunar calendar), students of Tan Tao High School for the Gifted and Tan Tao University, Uncle Nguyen Thanh Suu, the Dormitory Manager, and the distinguished guests have shared their time together at the dormitory to celebrate the mid-autumn festival.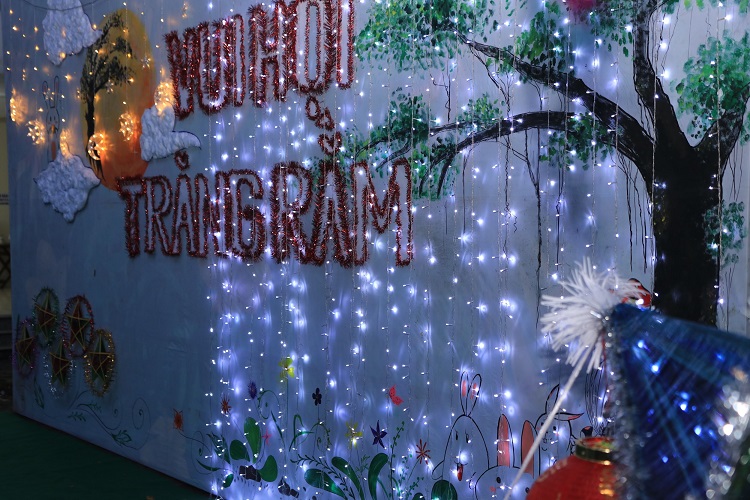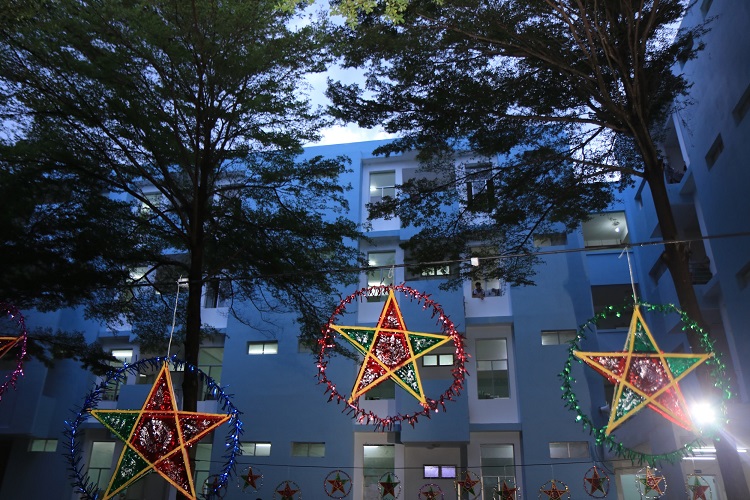 A lion dance performance has opened the festival night. This was a very unique repertoire that brought traditional beauty into a very young and dynamic educational environment like that of Tan Tao University. Each "thump" "thump" of the drum resounded from the dancing drum as if it drummed directly into the heart of each participants, bringing forward a joy very pure, very unique like that of a child. That, more or less was an opening with no equivalence.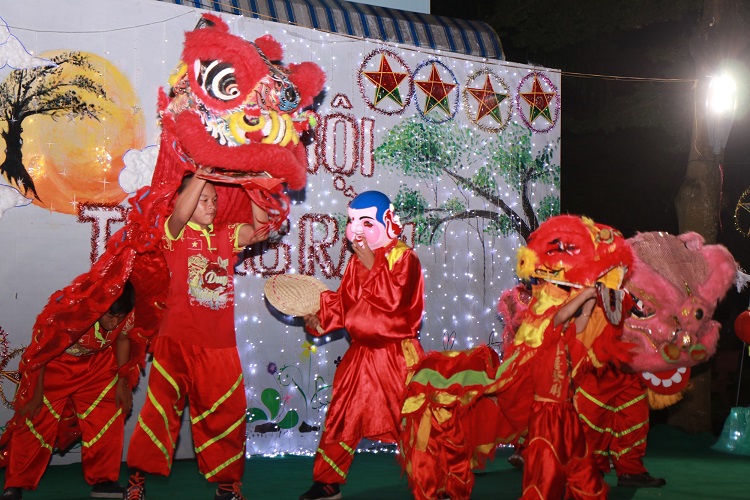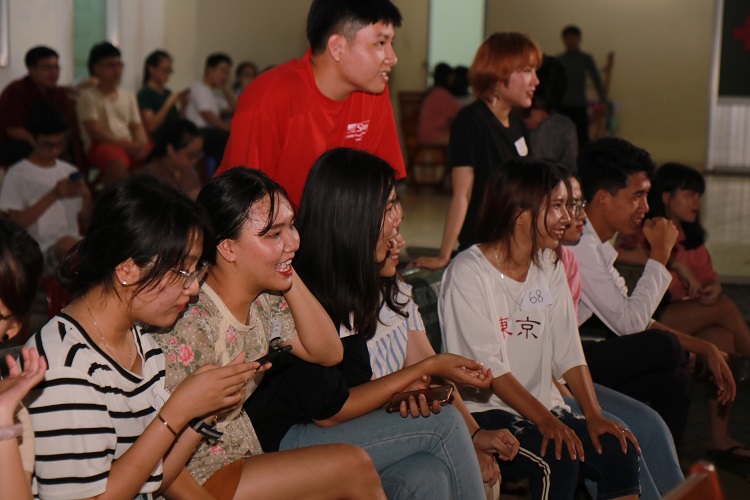 After that, students from the big family of Tan Tao brought to the festival many performances which all helped turn on the bright of the night.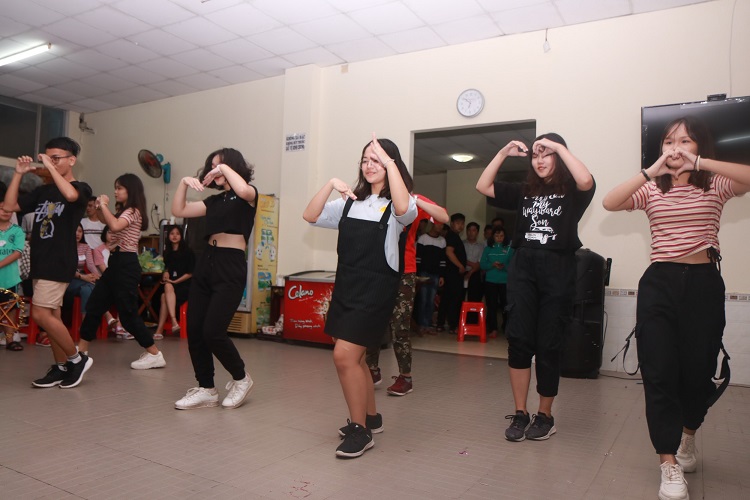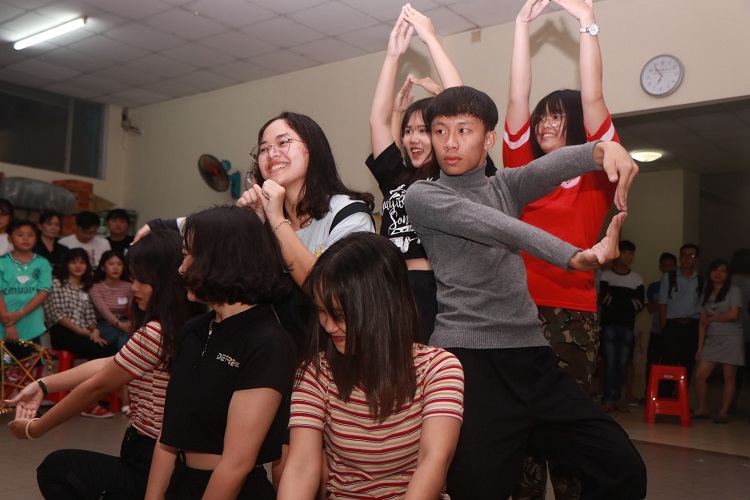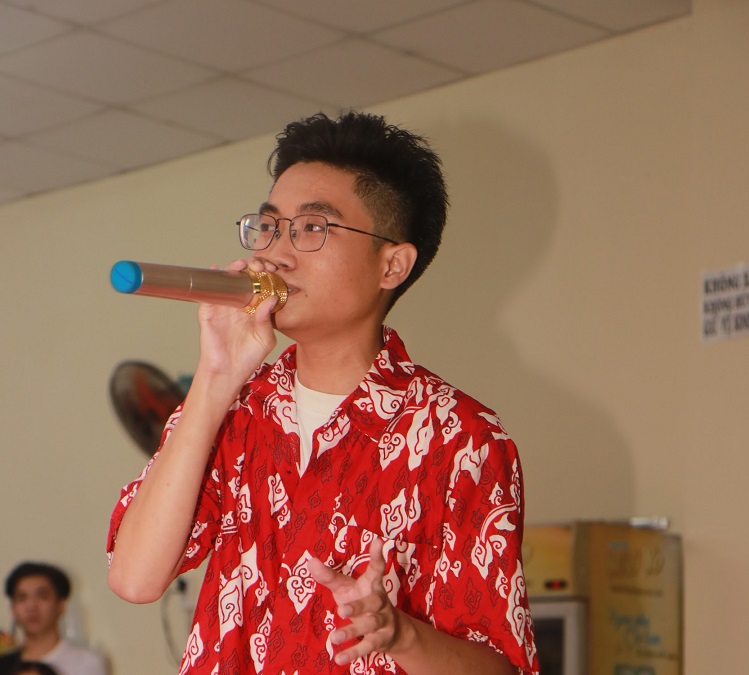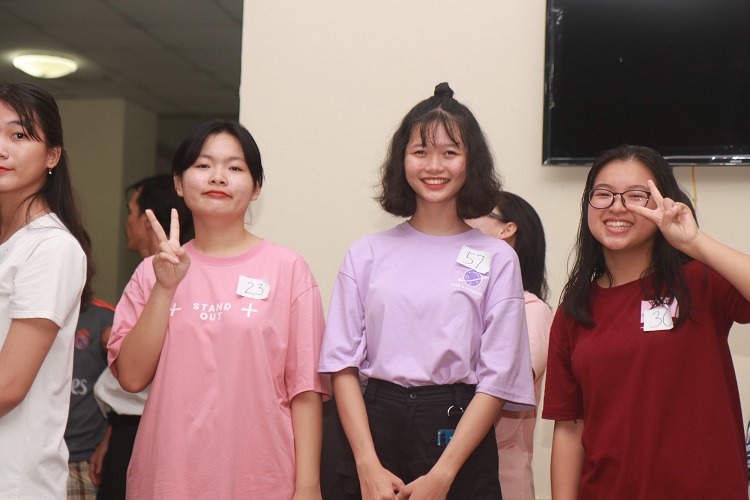 The mid-autumn festival would not be as rounded without the lantern. Uncle Nguyen Thanh Suu, head of the dormitory amnagement board had already call for volunteer in the students a few days before. They all had made and decorated a lantern of super big size with led lights and a big handel prepared for the procession.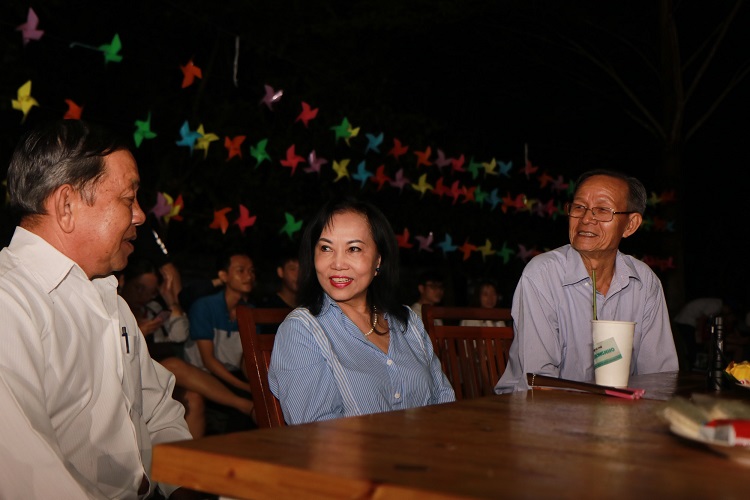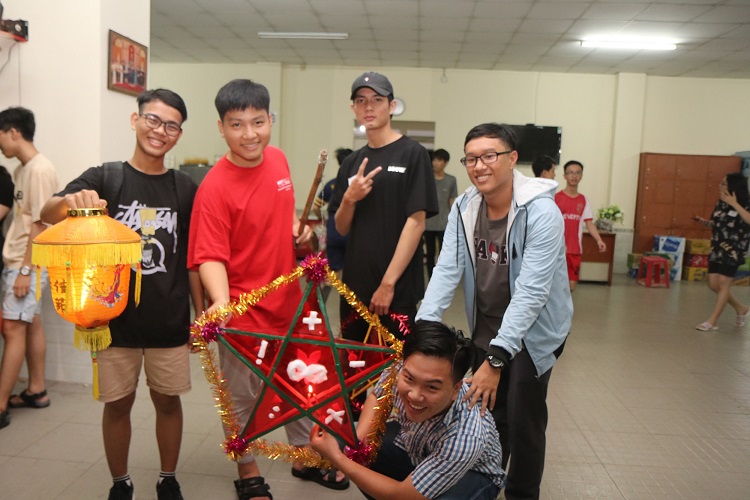 Despite the weather that turned all participants to move indoor, and the light procession was also postponed, the rain could not cool down the cosy and warm air that everyone shared. The big lantern could not do its mission of leading the light procession, they all then brought it onto the stage to "dule" with other lanterns made by the classes for the decoration contest. The "big baby" won the prize of tribute at the end.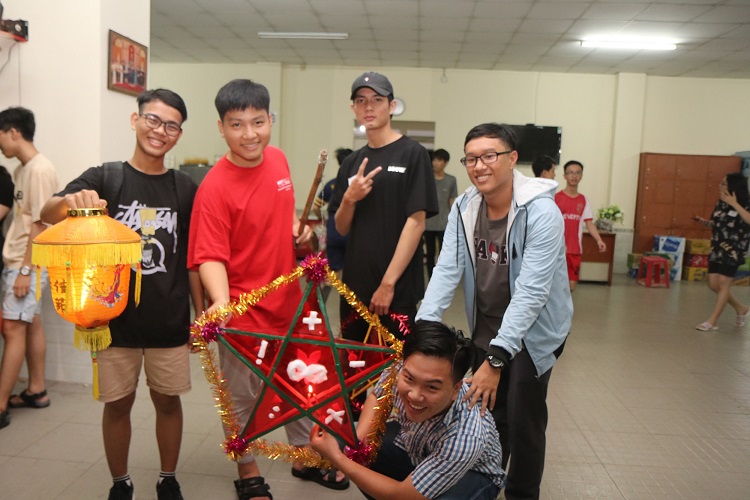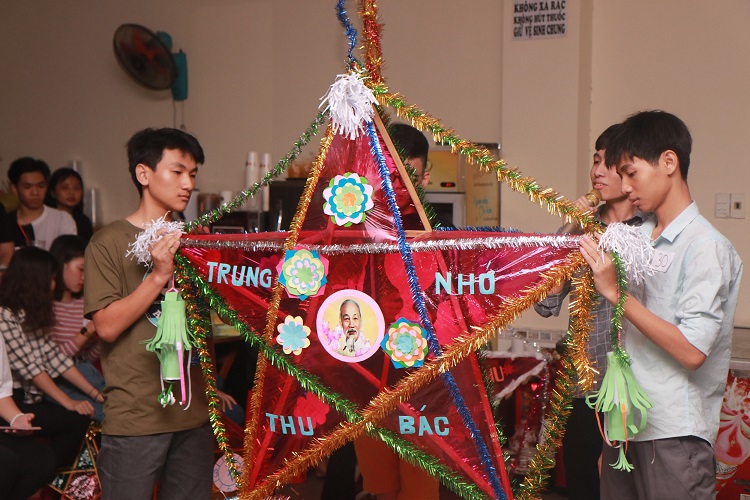 The contest of light decoration also brought to the festival many unique lights decorated in various themes. They included the traditional star-shaped light, the light of Ben Thanh Market, a symbol of dynamic, leading city of Ho Chi Minh, the light of TTS logo which symbolised a common roof that all students gather under in their journey to seek for knowledge.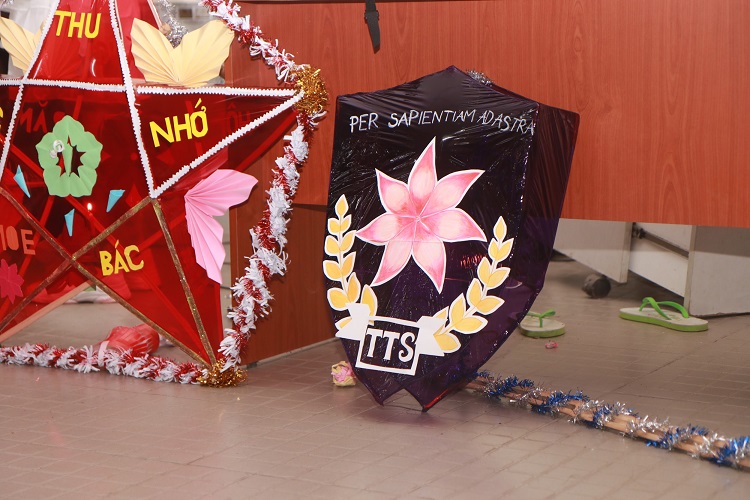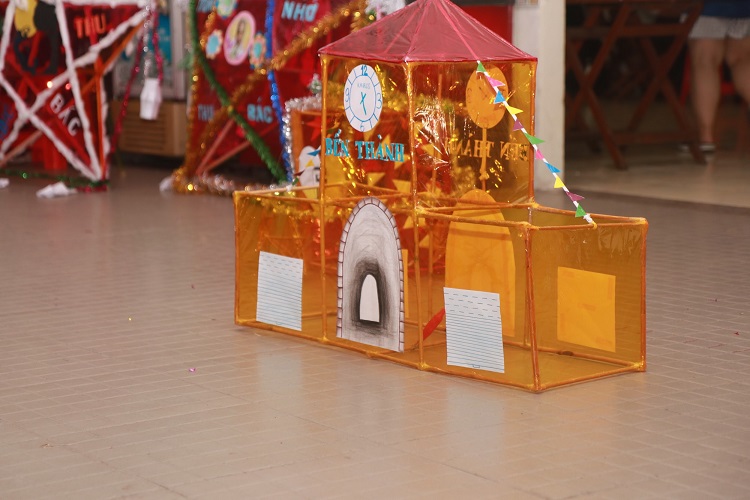 Although with the rain, the party had to take its place in the canteen area instead of outdoor as originally planned, all participants however became much closer to one another. In a smaller space, everyone was closer, their voice more ringing, their hands tighter, their laughter louder, the lights more sparkling with full of joy from each and every one of the participants.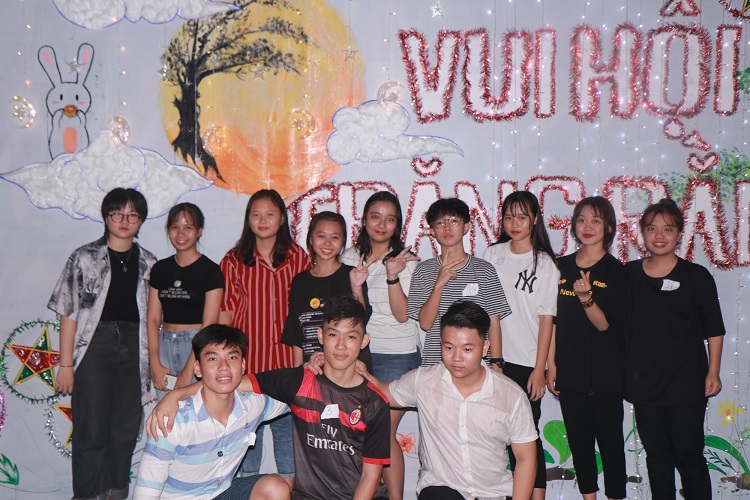 That night of the moon-full festival, it was raining hard outside, but inside it was full of moonlight. Each smile was a light of a moon. These moons bathed the night in the moonlight of warmth and joy that all of them shared together.