When asked between getting picked to translate on board the Mercy-Class hospital ship of the U.S. Marine, the leader of Salt Cancer Initiative, and becoming a member of EMW Translators, which one she finds the most pride in, Nguyen thought and simply said: "None of them!". So is there anything more special for this very particular student?
Pham Hong Gia Nguyen is a senior student who is finishing her last year in The School of Medicine at Tan Tao University before she attains her graduation diploma in General Medicine and begins a new chapter of her life. Prior to beginning her academic program for the Bachelor degree in General Medicine, Gia Nguyen has already attended a pre-medical program at the University of Debrecen in Hungary for two years.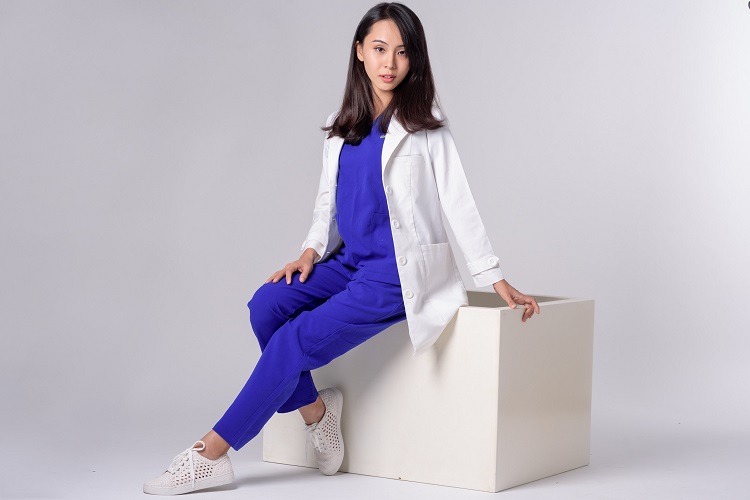 If you have a chance to read Gia Nguyen's impressive list of working experiences, you will surely be amazed. However, when asked: "You must have been proactive to seize every chance you have to have this much success when you are still a student, right?" She gave a smile and said…
Actively facing the challenges? It's no big deal…
Perhaps that's Gia Nguyen's attitude in dealing with all sort of problems in her works and collaborations experiences during her time at Tan Tao. "It's mostly translating works so it's not a really big deal",Nguyen said when asked about her multiple collaborative positions she worked in.
But her definition of "no-big-deal" is of the work experiences that can make even professional interpreters envious. Nguyen was hand-picked to interpret for the medical team of the Mercy-Class Hospital Ship, a mobile hospital under the administration of the U.S. Navy during its visit in Da Nang.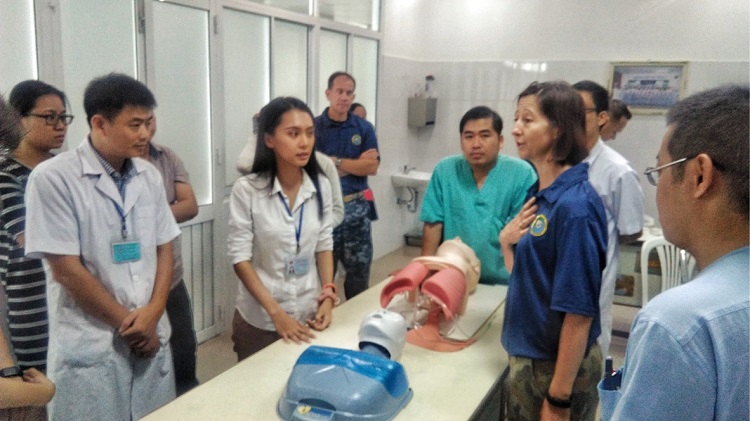 Reportedly, the Mercy-Class Hospital Ship is equipped with a helipad, in case of emergency transport missions. In addition, this ship also has a thousand bed facility, and it can treat up to 200 patients at the same time each day. The ship also has two oxygen producing plants, sufficient surgical equipment, a dedicated lab, and radiological tomography.
With the state-of-the-art equipment, a team of senior doctors who are extensively knowledgeable, Nguyen said, working with them is a great opportunity to learn more. "not only do I learn the so-called bed side manner, rule of conduct when interacting with patients, but also how to collaborate for teamwork as well as the skill to work with people with cultures different from my own."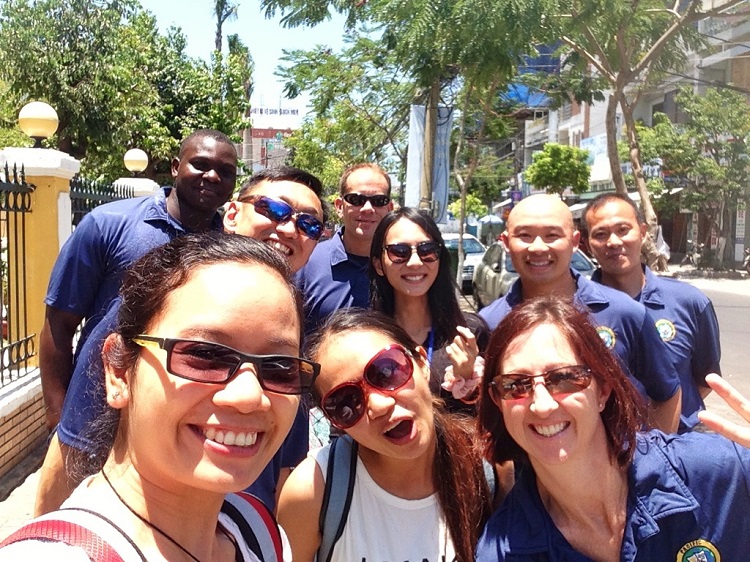 Talking about how she got into medical translation job, she said that Ms. Dang Bich Thao, a former lecturer at Tan Tao University is the one to thank. To create more learning opportunities, Ms. Thao has selected a group of students to train to improve their professional medical translation skills. After the course, Gia Nguyen along with two fellow medical students were chosen to translate on the Mercy-Class Hospital Ship.
SWEC must be what I pride myself on the most
SWEC (Safety and Wellness Committee), is an association operating at Tan Tao University as a club. Gia Nguyen is the co-founder of the club, with three main objectives of consulting both psychological and physical health, raising awareness on common mental health issues through conferences, and the place to listen to all problems of students.
As a medical student herself, she understands the constant pressure that most medical students are facing. That is also the reason Gia Nguyen and her like-minded friends were eager to form SWEC and it has operating for nearly two years.
Currently, SWEC has expanded its operation from just being for Medical students to all students attending Tan Tao High School for the Gifted, and students of all schools of Tan Tao University.
"My favorite is still the field of Psychology, especially school-life mental healthcare for students. My next goal is to study a second degree in Psychology. That's why SWEC is probably my greatest pride, because doing something good is precious, but to be able to do something that's both meaningful and helping me to realize my dream, is even more endearing to me". Nguyen said.
In recent times, SWEC has had many activities aimed toward students studying at the school. These activities include establishing and training for psychological first-aid team, a quick responding team to mental health issues, organizing medical check-up sessions for students, and conducting surveys on the mental health of students to guide future activities to bring forth the most practical values.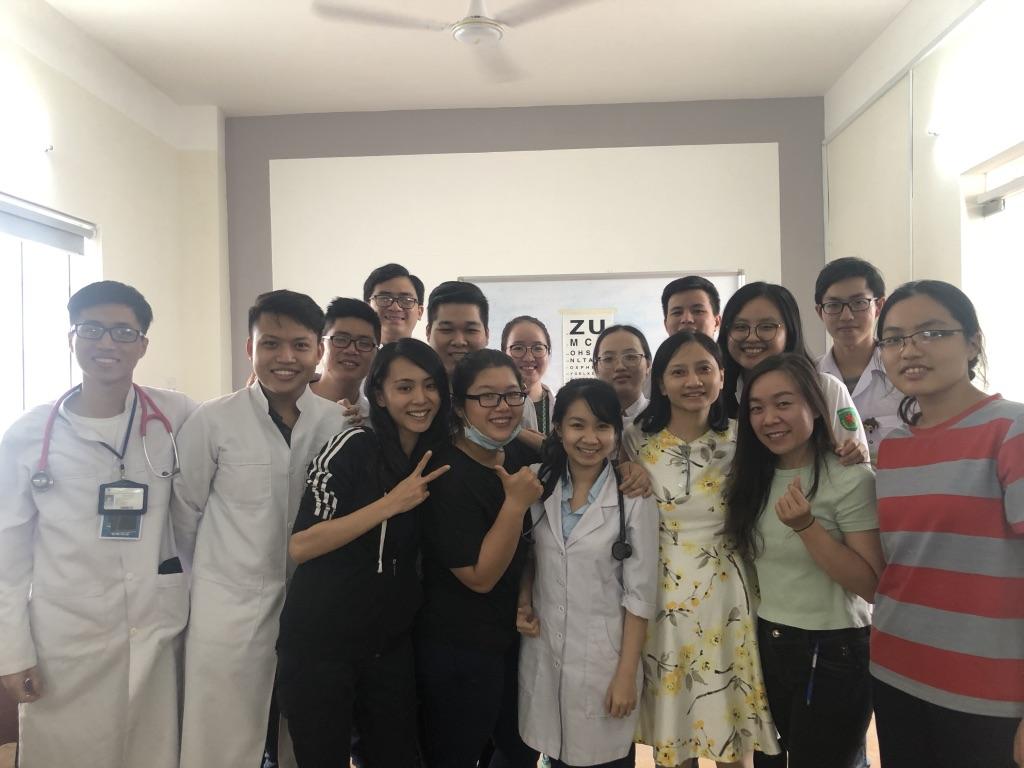 Throughout these activities, Tan Tao University namely Student Affairs Department, the Medicine Faculty and especially Prof. Thach Nguyen has provided lots of support. These support ranged from financial support, gathering human resources, to finding accommodation and transport, all of which played a pivoting role in the success of SWEC.
Talking about the success of SWEC, Gia Nguyen said that Ms. Thao, once again, is a great source of support. Not only does Mr. Thao share and guide the operation of SWEC, but she also introduces its members to Psychologists to seek professional advices for the seminars that the association organizes.
Nguyen said: "In class she's a wonderful teacher, and outside of class, she's very warm and caring. She is like my 'sischer' – that is both a sister and a teacher to me. Because of that I feel confident and I can openly ask her for advice on problems I'm facing."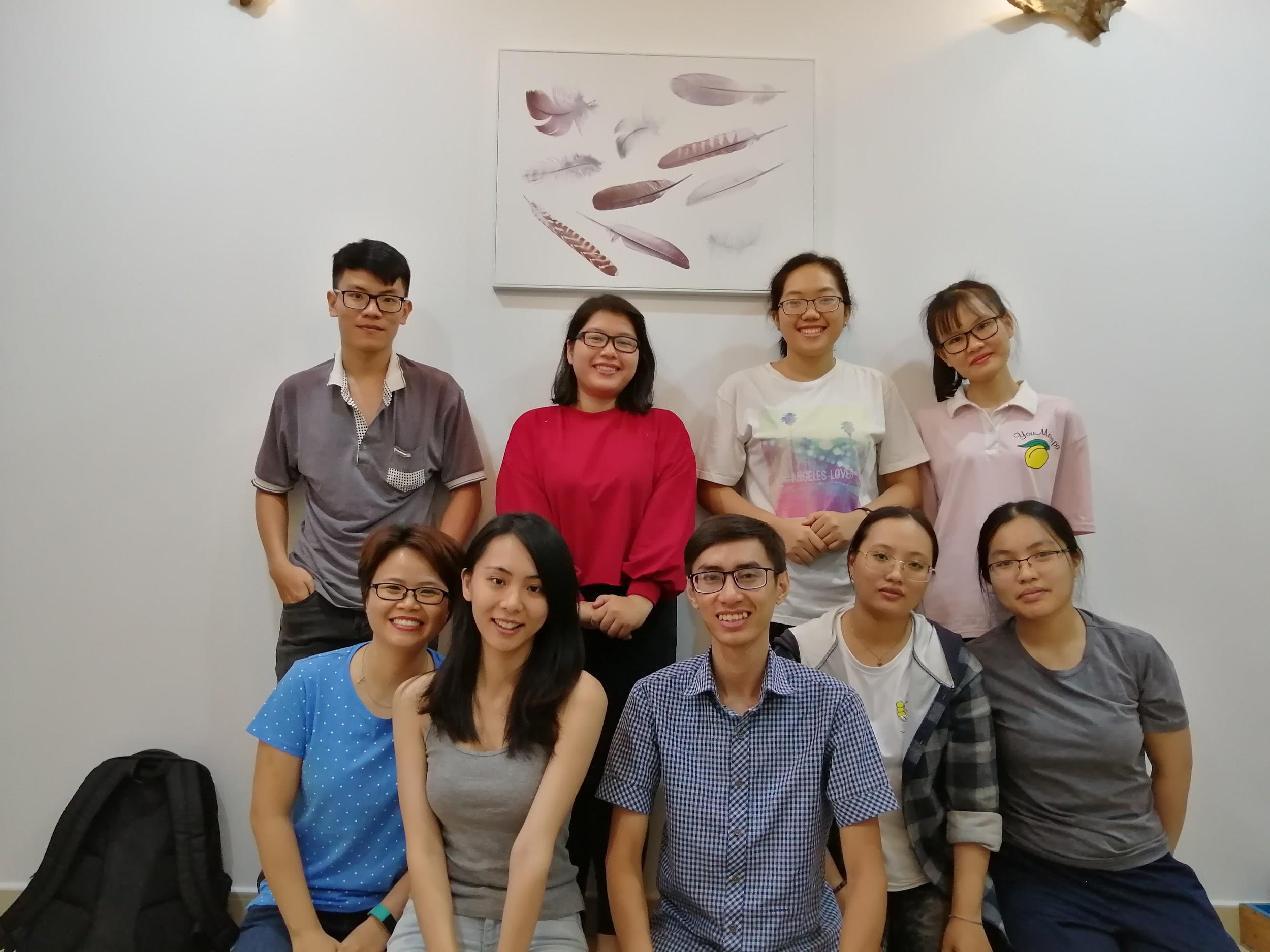 And so we see, in order to create something special, there needs to be a special someone like Gia Nguyen. But to become exceptional, Gia Nguyen still needs someone special, someone who "dares" to approach, always stay by student's side, and can be a true friend, much like Ms. Thao.
It is stories like this that reminds us of the old saying: "Better learn from your friend than your teacher". Sometimes, learning from a friend does not mean a literal friend, but rather learn like Gia Nguyen, from a "friend" like Ms. Thao.