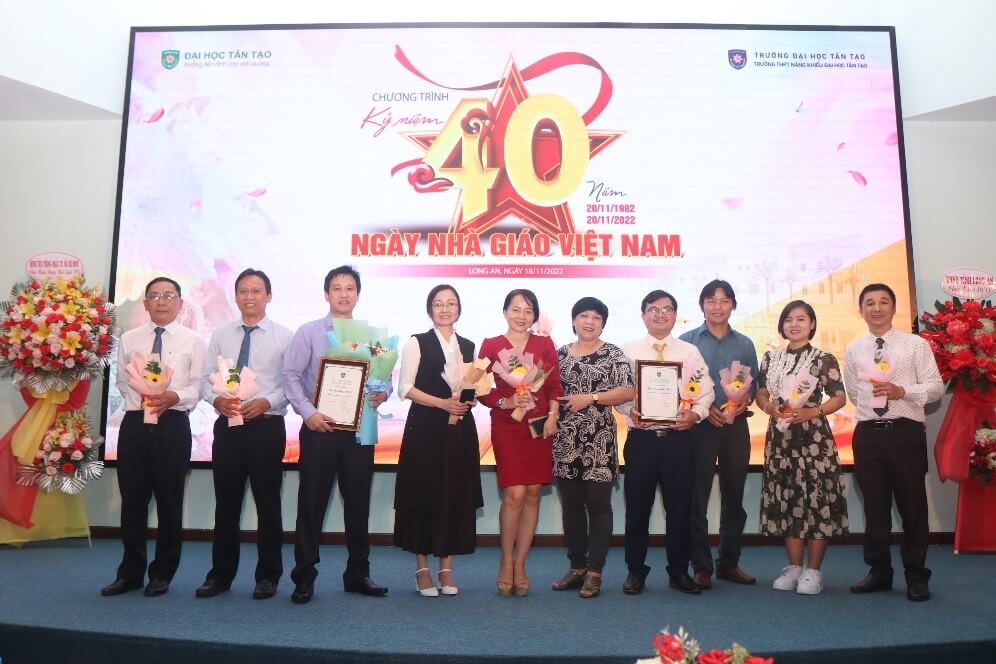 On the morning of November 18, Tan Tao University (TTU) and Tan Tao University High School for the Gifted (TTS) celebrated the 40th Anniversary of Vietnamese Teachers' Day (November 20, 1982 – November 20, 2022) ) to thank the teachers, lecturers, who contribute to the work of education.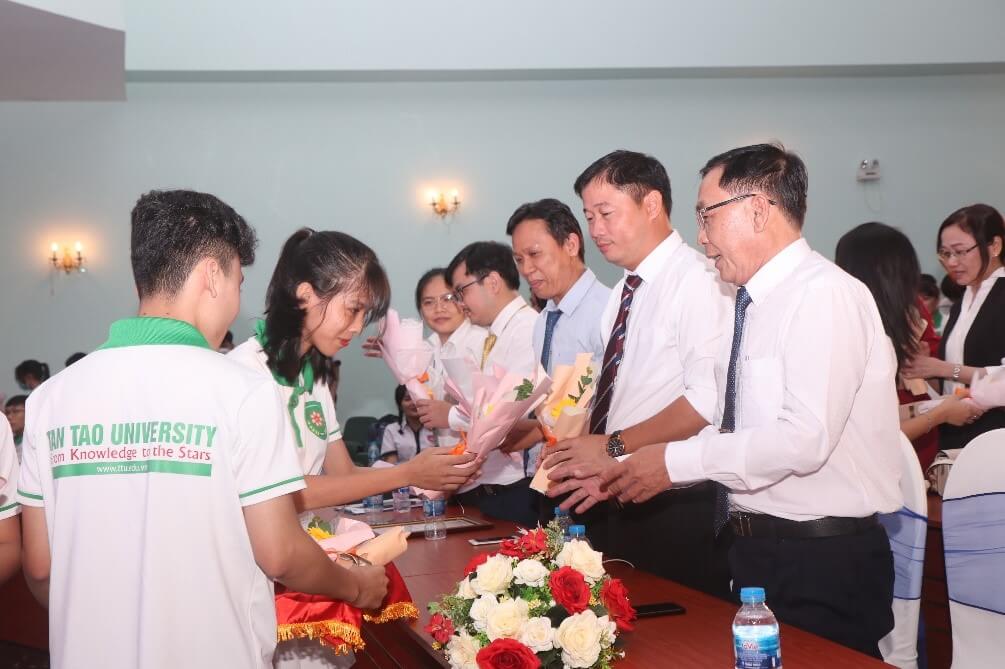 Also in the ceremony, the school gave awards to individuals with outstanding contributions to scientific research to Dr. Cao Tien Dung and Dr. Nguyen Thanh Dien. We hope that you will preserve and promote your research ability to build a strong academic environment.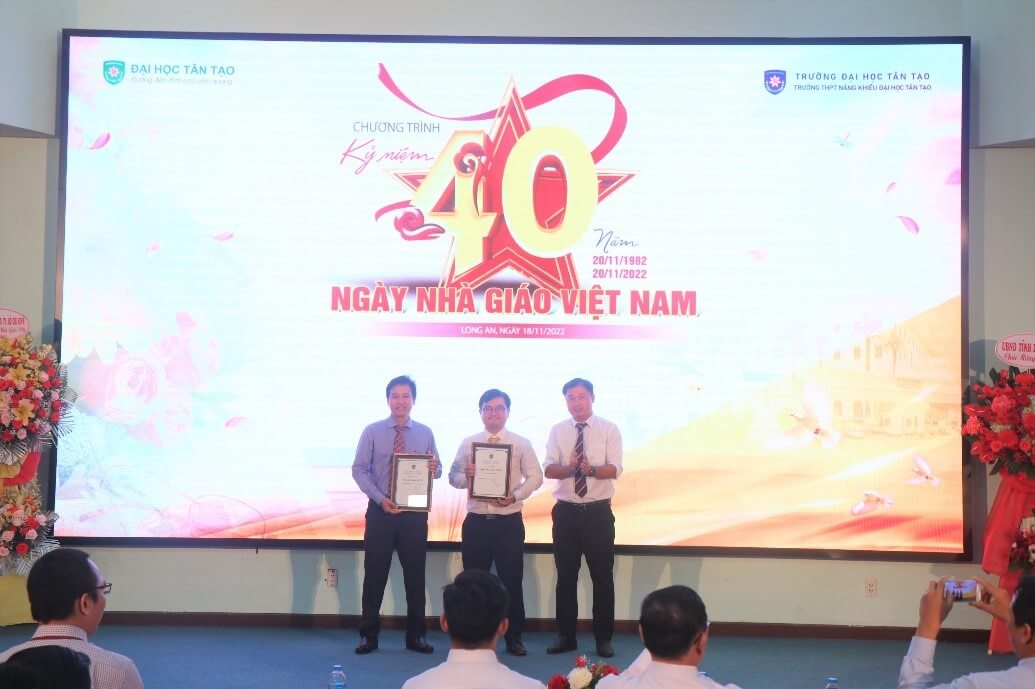 In addition, students also gave speeches and gifts to teachers to express their gratitude. Hope the "Ferrymen" always have good health to steer the ferry smoothly and easily.