On October 28, 2022, medical students of Tan Tao University participated in the competition to report research topics in ENGLISH at the 2022 Congress of Cardiology – Geriatrics, organized by Thong Nhat Hospital, HCMC.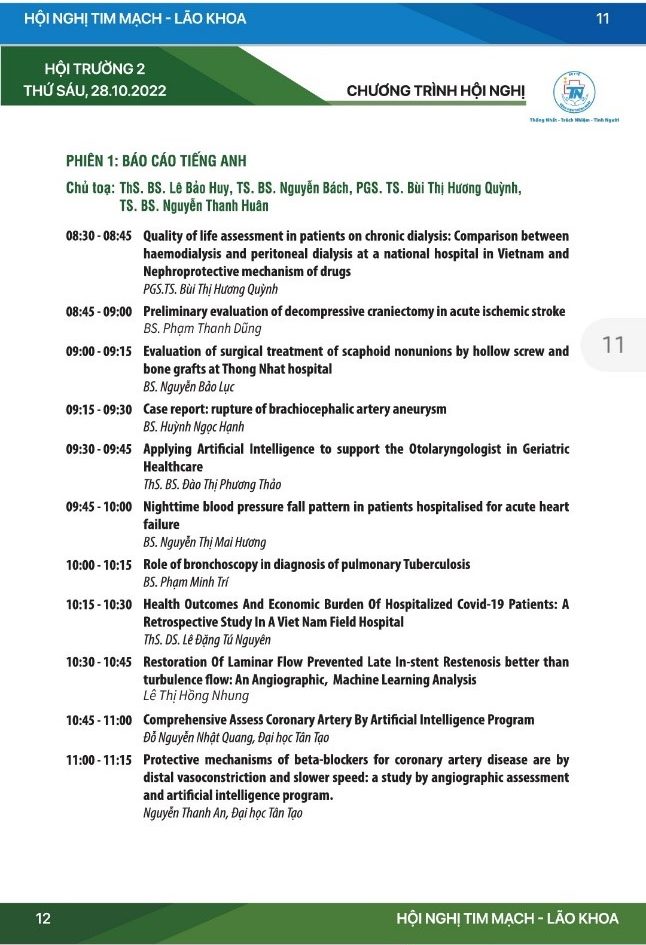 With guidance and encouragement from their advisors, medical students boldly stepped out of their comfort zone to stand in front of a big conference and present their research in front of leading PhDs and doctors.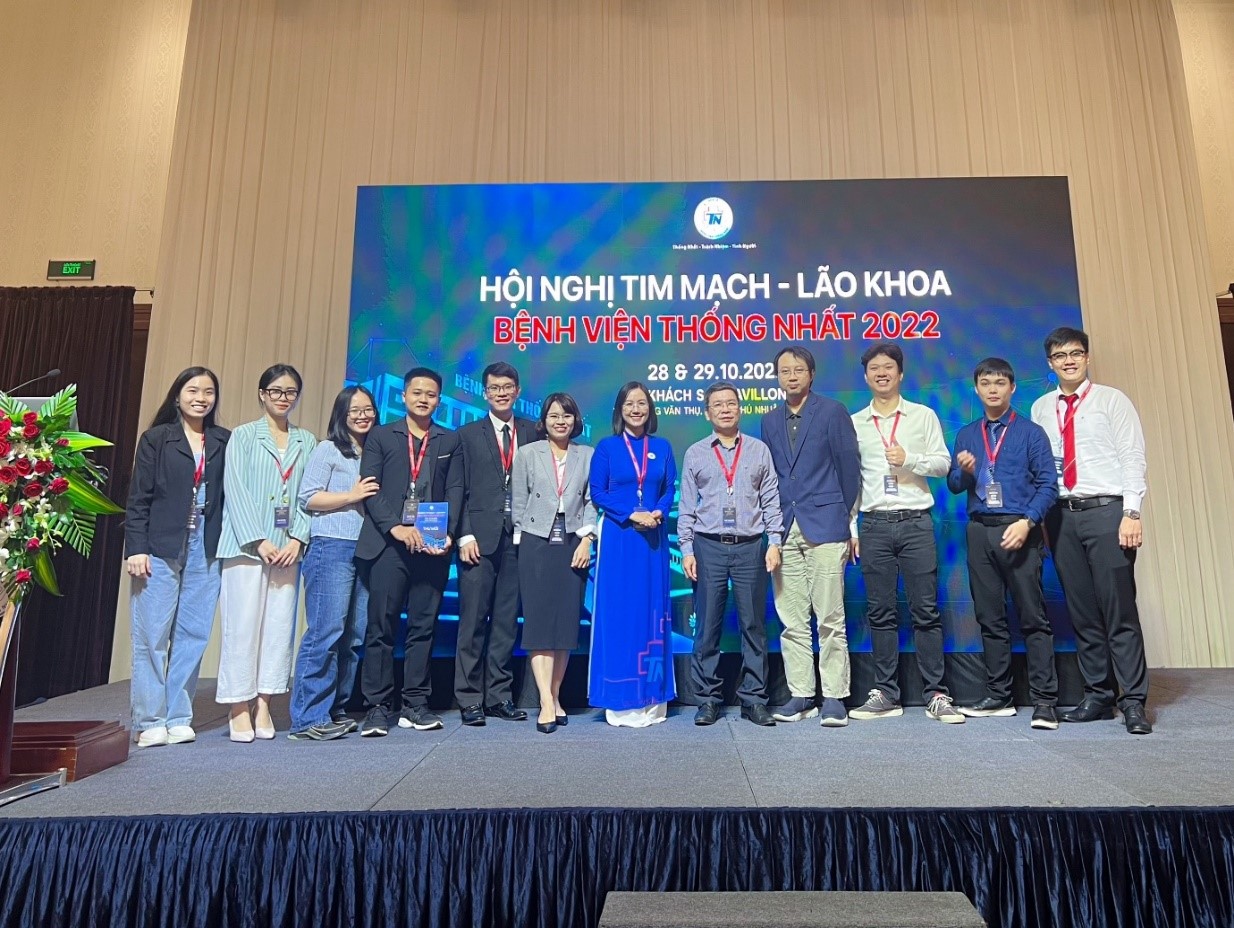 Reporting topics include:
Topic: "Restoration Of Laminar Flow Prevented Late In-stent Restenosis better than Turbulence flow: An Angiographic, Machine Learning Analysis." – Student Le Thi Hong Nhung (5th-year medical student).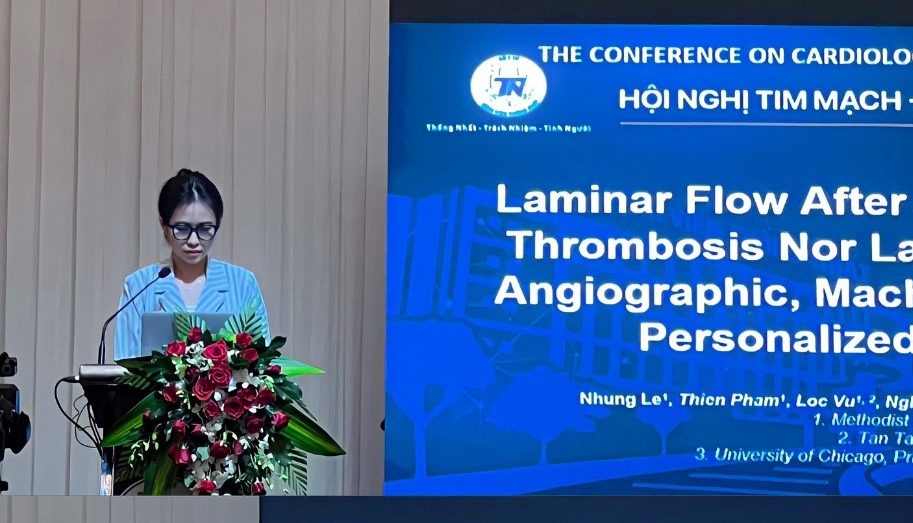 Student Le Thi Hong Nhung
Topic: "Comprehensive Assessment Coronary Artery By Artificial Intelligence Program" – Student Do Nguyen Nhat Quang (5th-year medical student).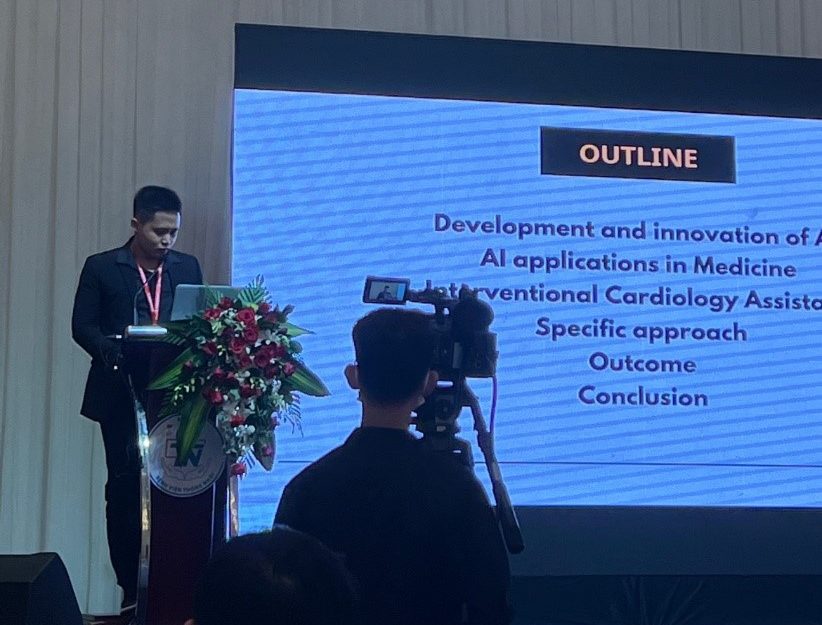 Student Do Nguyen Nhat Quang
Topic: "Protective mechanisms of beta-blockers for coronary artery disease are by distal vasoconstriction and slower speed: a study by angiographic assessment and artificial intelligence program." – Student Nguyen Thanh An (5th-year medical student).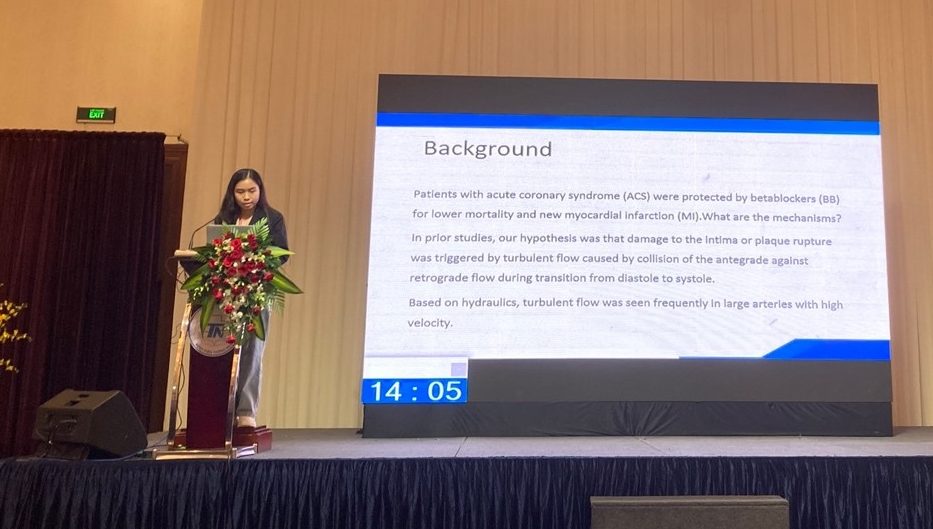 Student Nguyen Thanh An
The report went quite smoothly, leaving many impressions and memories for the TTU Reporters.
Do Nguyen Nhat Quang shared: "I have had the opportunity to speak at many Cardiology conferences before. And every time a topic is reported, it's a great moment. Not only that, but I also learned a lot more things, heard great reports from doctors, and was even more fortunate to receive a consolation award for young researchers."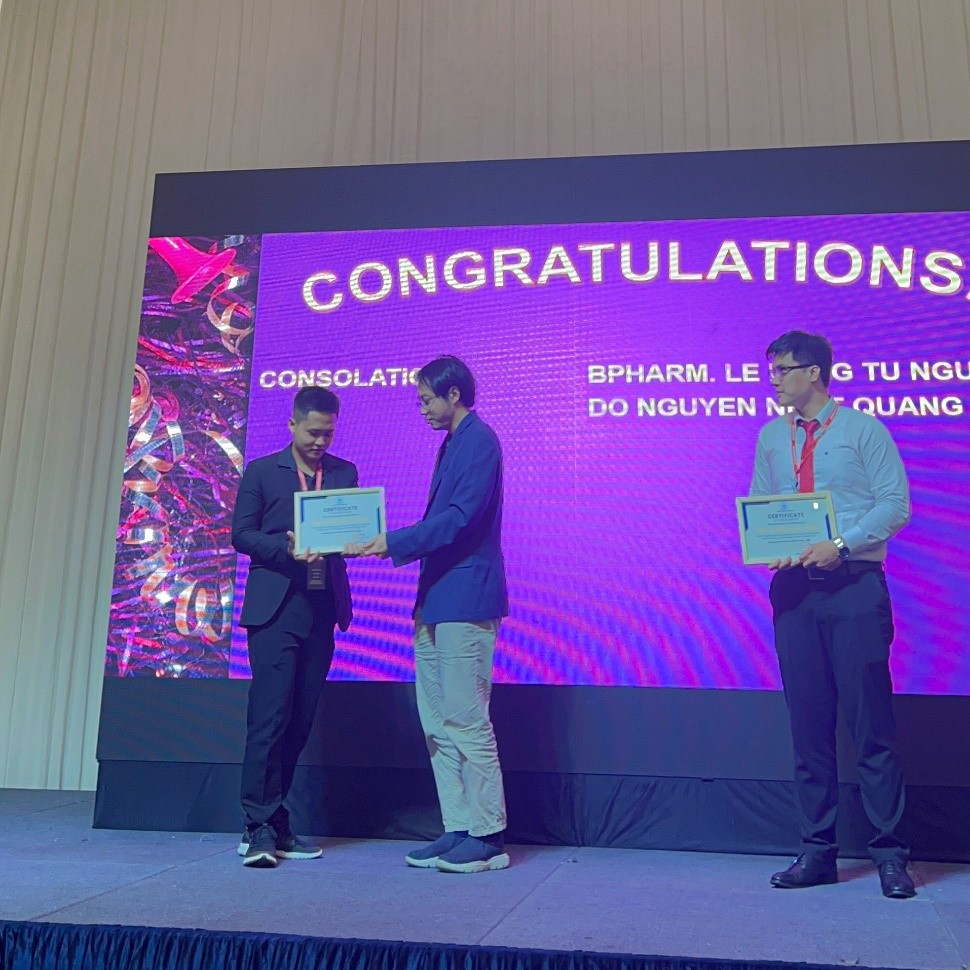 Unlike Nhat Quang, Le Thi Hong Nhung first participated in a report at a conference. After completing the report, Nhung's most emotional feeling at that time was that: "The night before the conference, I couldn't sleep because I was nervous and worried about the first report. But in the end, everything went quite well, I was able to stand on the podium to finish the report, and overcome my fear of crowds. I would like to thank GS.BS Thach Nguyen for giving us the opportunity to report on our research as TTU medical students, to the research team for their support, and to Dr. Vu Tri Loc, a person, who spread the fire and answered his difficulties during the preparation. I hope you, the students of the next courses, boldly step out of your comfort zone, and let yourself shine once at medical conferences like me!"
Besides, the students also reunited with Doctor Pham Minh Tri who graduated from TTU in 2020 and also won the second prize in the contest.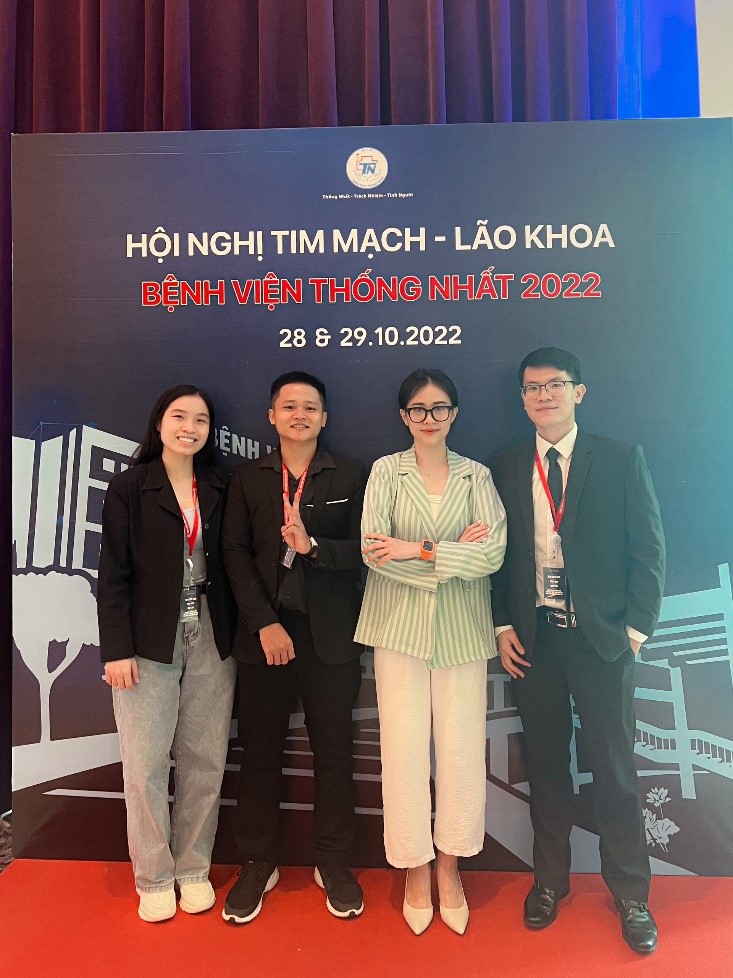 Dr. Pham Minh Tri and TTU next gens
Regardless of the outcome, these are opportunities and great motivations to inspire your future scientific path.