Currently, knowledge and skills are considered extremely important in work and life 4.0. Therefore, many parents and students choose to study abroad with the hope that they will have more knowledge and new skills to get a promotion at work and quickly adapt to a changing working environment.
But, going to study abroad will have many complex problems for families and students themselves, such as racism, financial difficulties, culture "shock," challenging environment to integrate …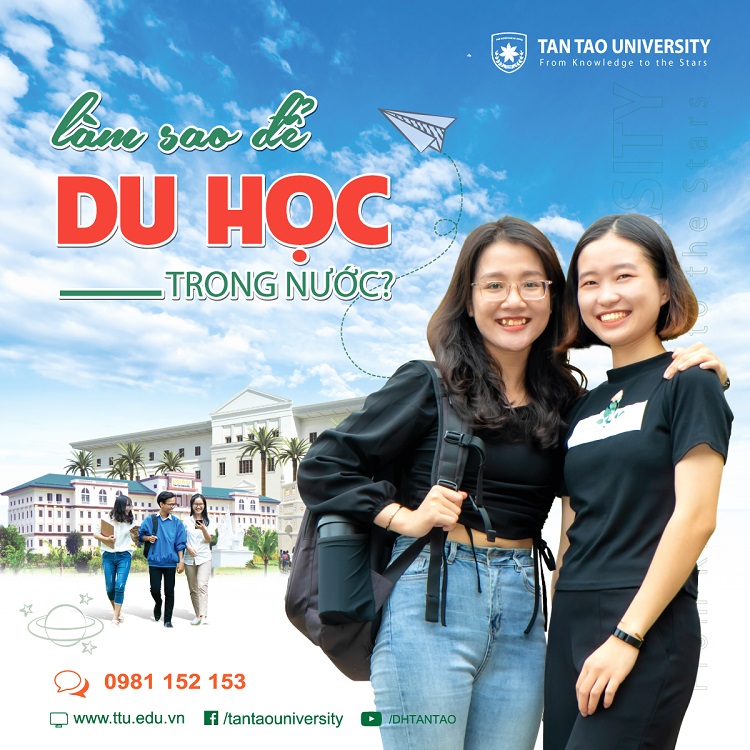 To share that difficulty, Tan Tao University has spent a lot of time and enthusiasm to build a program and study abroad environment domestic.
Tan Tao University applies the training program of Rice University, USA. The advanced liberal arts education method "LIBERAL ARTS" and a friendly educational environment meet international standards. In addition, Tan Tao University also creates many international exchange activities, internships in the US and Korea, comprehensive development of English skills, and integration capacity…
Helping students in Vietnam efficiently study in the country without worrying about difficulties when choosing to study abroad.
So, parents and students, please quickly call Tan Tao University to register to "study abroad" at Tan Tao University.
————
Tan Tao University – American University in Vietnam.
Email: info@ttu.edu.vn
Website: http://tuyensinh.ttu.edu.vn/
Phone number: 0981.152.153 – (0272) 377 5995
Address: Avenue of Tan Tao University, Tan Duc E. City, Duc Hoa, Long An