During the Covid season, many businesses and state agencies work online, so should TTU students study online?
Many experts believe that: "online learning will help students have many advantages when mastering online learning and working skills. This advantage is after graduation, and students will easier to apply for a job."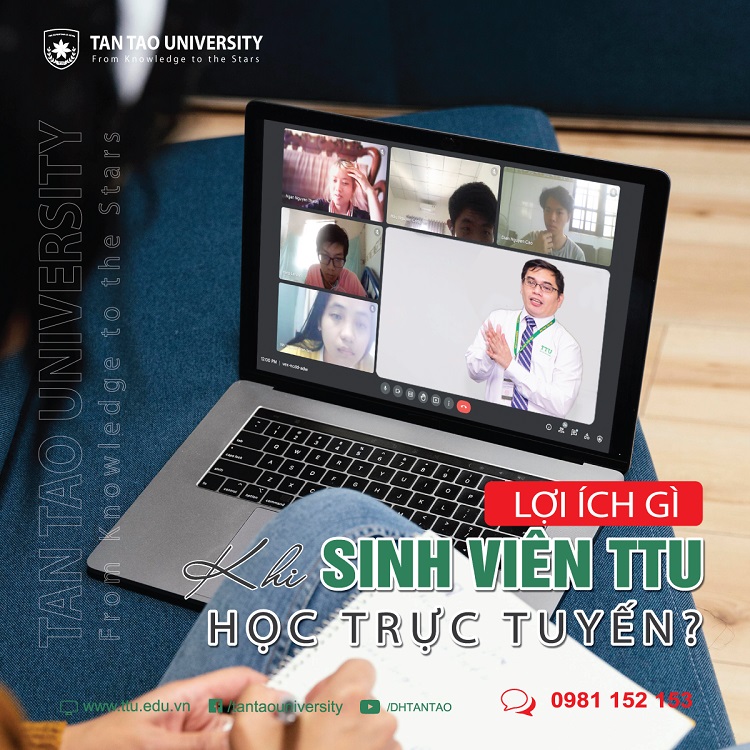 TTU will be no exception, with the plan for students to study online at the opening of this year; students and new students can rest assured!
[Perspective from Youth newspaper]
Talking about online learning for students at this time, Assoc. Prof. Dr. Nguyen Ngoc Vu, Vice President of Hoa Sen University, said that students studying at the school could rest assured about this. Recently, the school held a survey, and the satisfaction level of students when studying online was up to 4.2/5 points. When learning online with the support of suitable learning materials, technology, and teaching methods, the quality of learning is still guaranteed. Of course, students also need to have the attitude and investment for this new learning method.
However, When the Covid-19 epidemic ends, businesses will assess whether their employees have online skills when recruiting. Therefore, students applying to study at universities, even if studying online during this period, is also a good experience for developing working skills in the digital era. Assoc. Prof. Dr. Nguyen Ngoc Vu said that.
Source: Youth newspaper: Học trực tuyến là một kỹ năng để sinh viên đi xin việc! | Giáo dục | Thanh Niên (thanhnien.vn)