The series of Career Counseling Workshops "Choosing a Happy Career" in Long An province.
In December, the workshop series Choose a happy career in Long An province ended with the way to 37 high schools. The Happiness Career Workshop always brings useful knowledge about future career and career orientation to help students understand their strengths, as well as share effective English learning methods. Workshop series will continue to come to other provinces in 2023.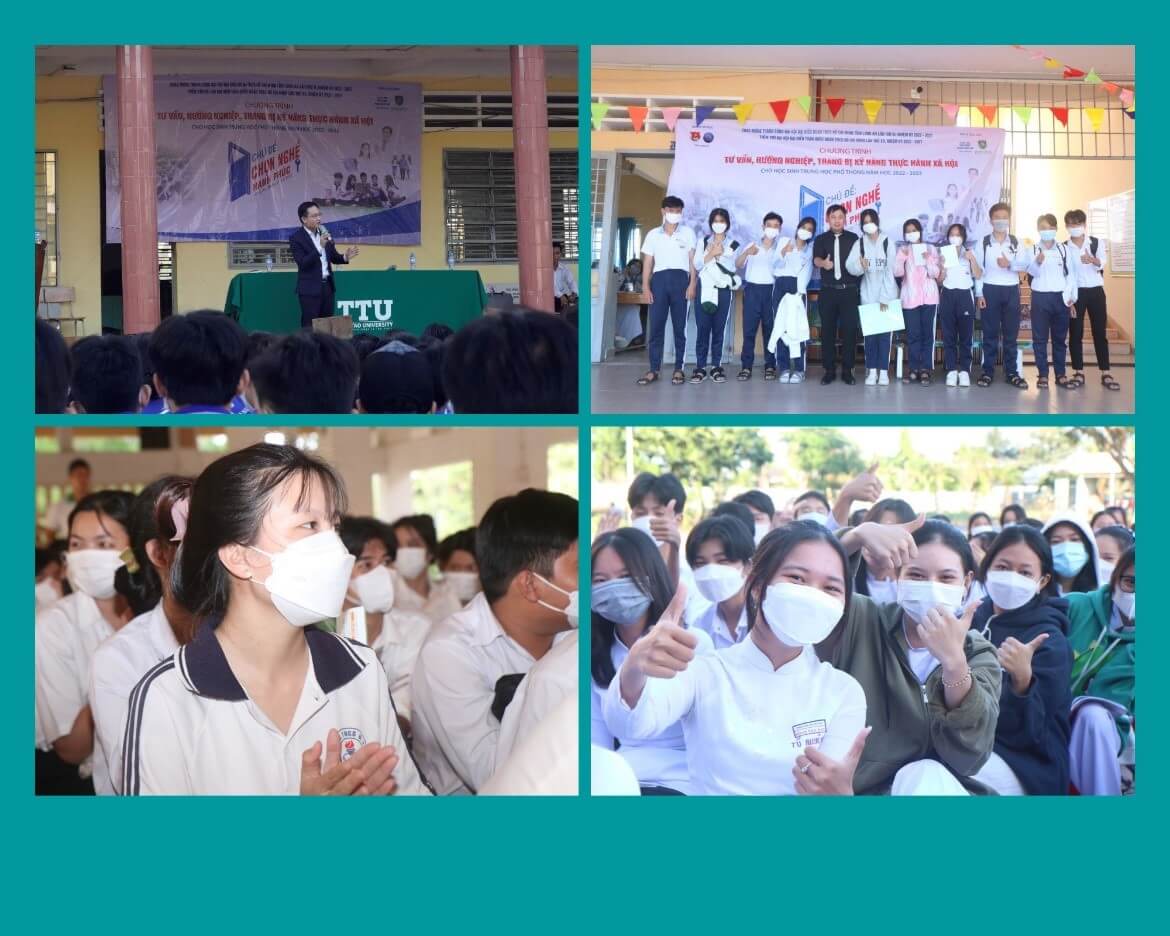 Conference Deploying activities and student movements TTU
In early December, the Department of Student Affairs and Education held a "Conference to deploy student activities and movements in 2022-2023". The conference was attended by Tan Tao University clubs: FTB Music Club, Event Club, Youth Shock, and RINT Media Club. Representatives of the Board of Directors of the clubs reported on the plans and shared orientations for activities taking place in 2023.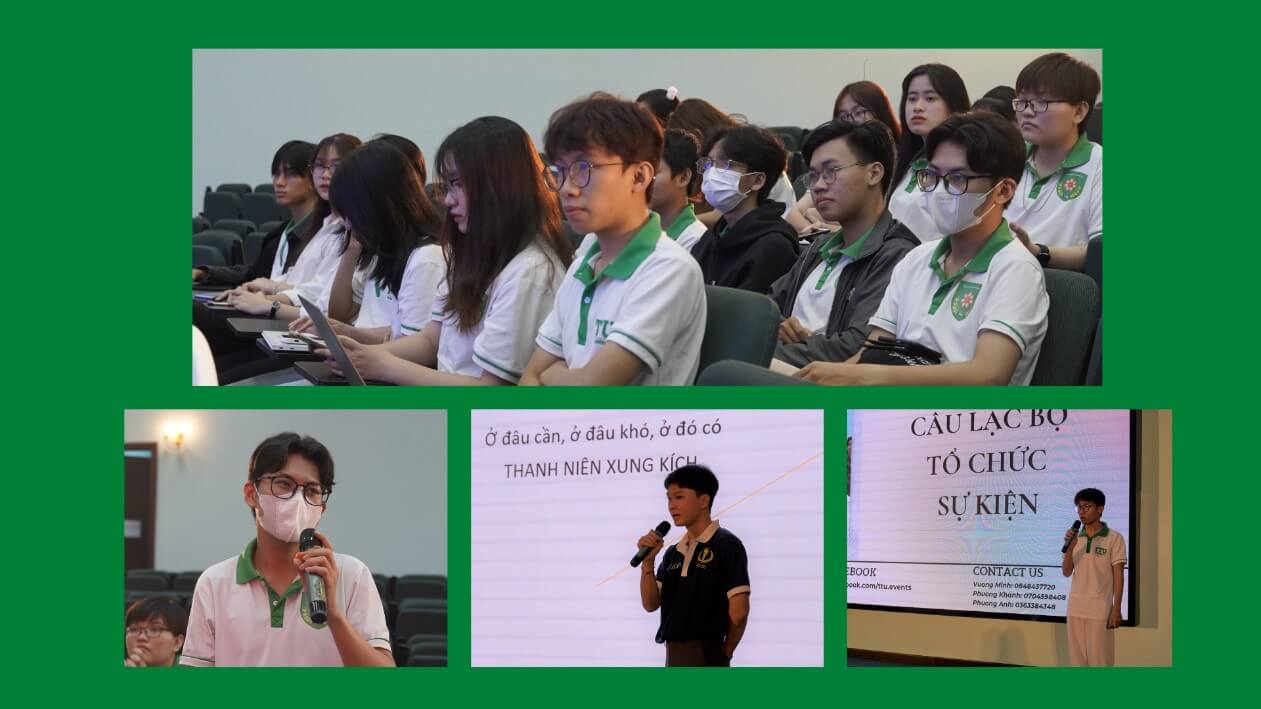 Students of the School of Economics go field trip
On December 9, 2022, the Faculty of Economics organized for TTU students to visit the woven fabric manufacturing enterprise Trillions Enterprise.
During the tour, students of Tan Tao University guided the processes from weaving with modern machines to dyeing and coloring. This is also an opportunity for 3rd and 4th year students to practice and work at a foreign company.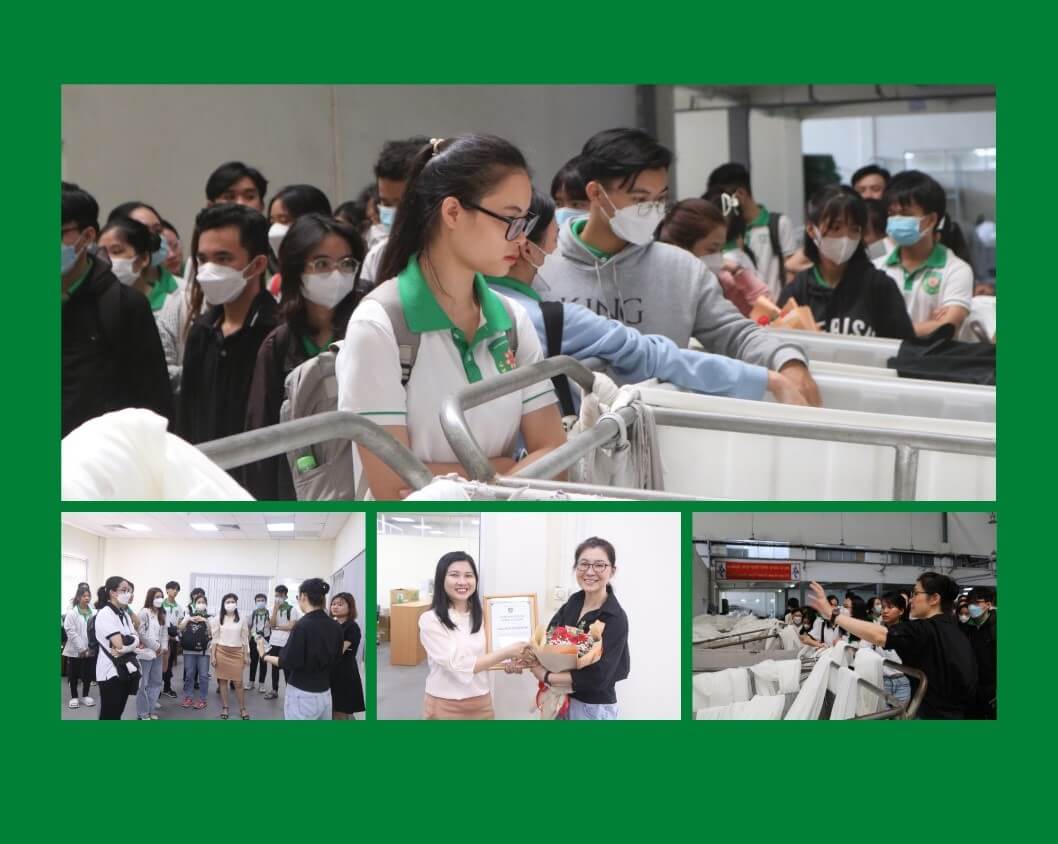 On December 22, 2022, the students of Faculty of Economics had a visit at Chailease Financial Leasing Company.
The students were introduced to the main activities of the company to better understand the working environment as well as job opportunities, as well as the benefits from the company so that the 3rd and final year students can choose a place to work and practice at a leading financial leasing company in Vietnam.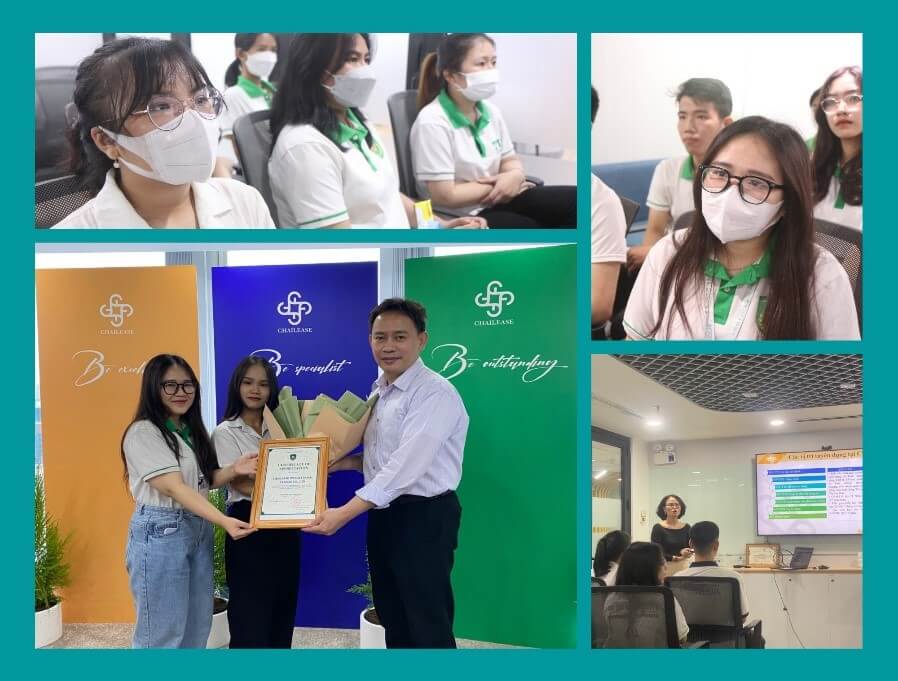 Tan Tao University (TTU) signed an educational agreement with Winning English Academy (WEA) Cebu, Philippines.
On December 14, 2022, the representative of Tan Tao University (TTU) signed an educational memorandum with Winning English Academy (WEA) Cebu, Philippines. The signed minutes include contents related to teaching and learning in English. The system of Tan Tao schools from Tan Tao University, Gifted High School, to Primary School can send students to Wining English Academy to participate in short-term English programs/internships/volunteers from 4 weeks to 8 week. In addition, the Memorandum of Understanding allows for a teacher exchange program between the two sides: Teachers from both sides can visit and exchange teaching experiences with each other.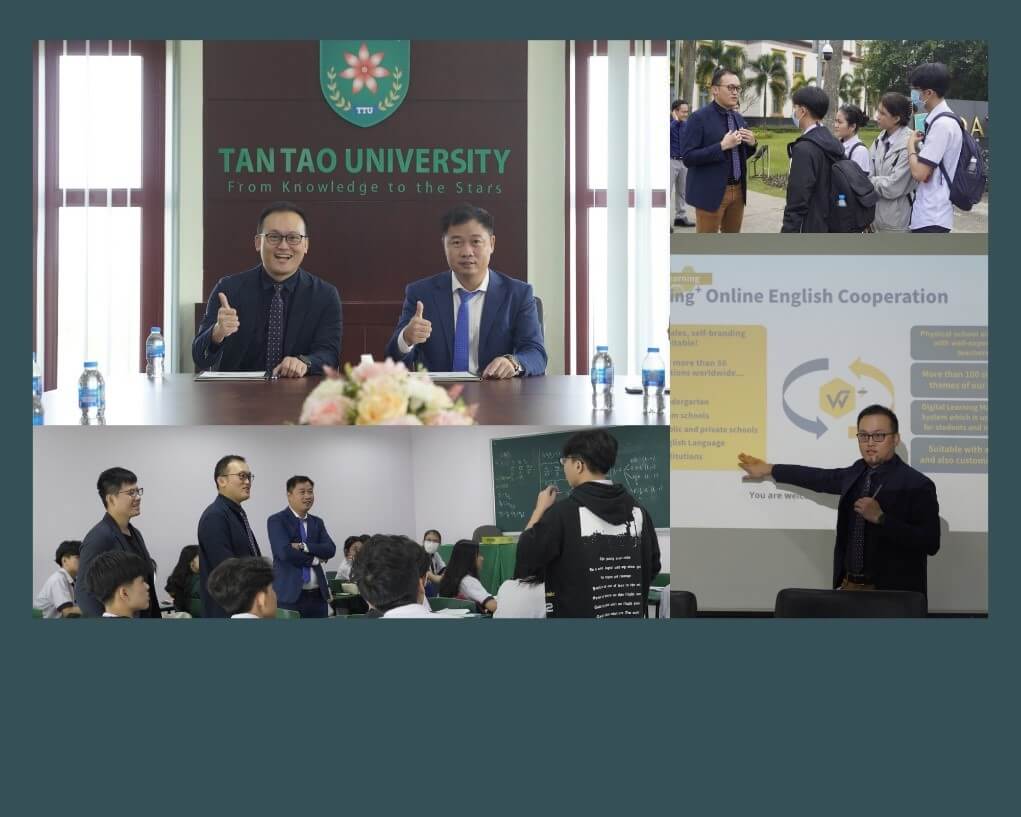 Christmas TTU: Danza Invernale – Winter's Day Prom.
On December 23, 2022, the Student Events Club held the Christmas Eve Danza Invernale – Winter Dance. The students and students enjoyed a music party with musical plays. You can also enjoy a tea-break with lots of sweet candies on Christmas Eve and dance under the warm lights. This is an event that marks the return to TTU events after a long time and promises explosive things in 2023.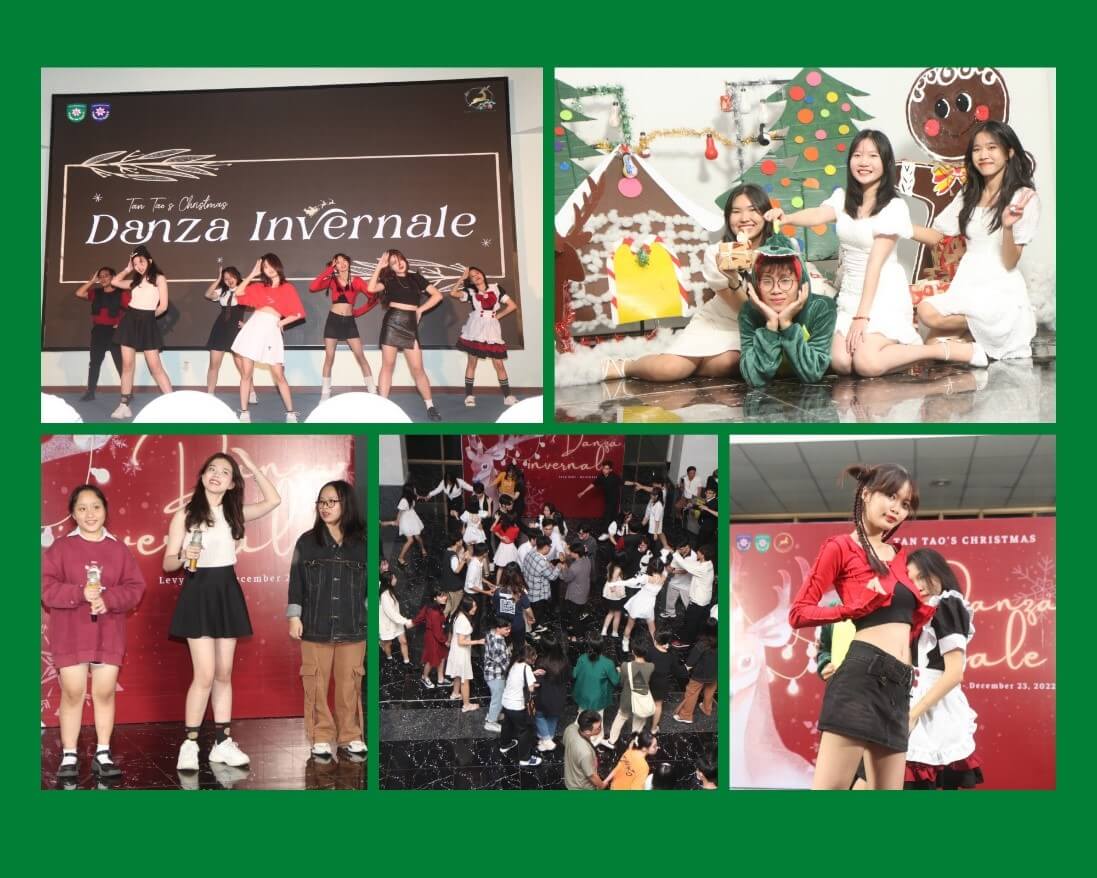 Office of Media and Admission