September 5, 2023: Tan Tao University held a meeting to share necessary information, regulations, and orientation for new students. This event is not only an opportunity to connect and exchange between students and lecturers from faculties and departments, but also demonstrates the strong spirit of solidarity and support in the university community.
Orientation content takes place during the activity 
Awarding a letter of scholarship
One of the most important events is the Scholarship Award Ceremony, in which new students with excellent high school academic achievements will receive worthy "rewards" for their efforts to achieve success. accumulation in learning.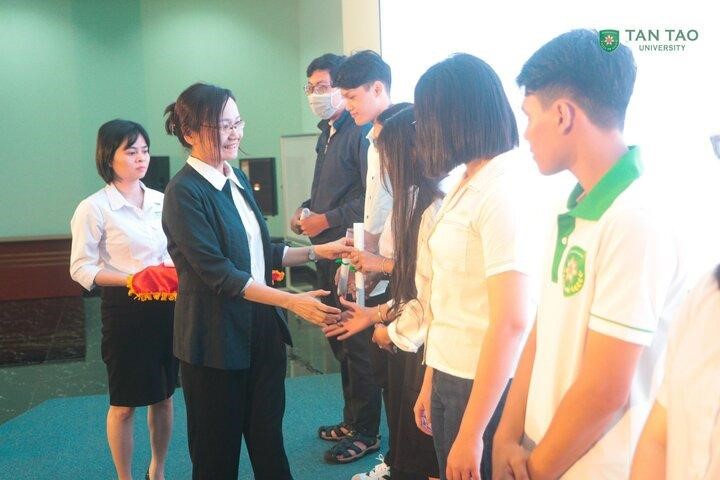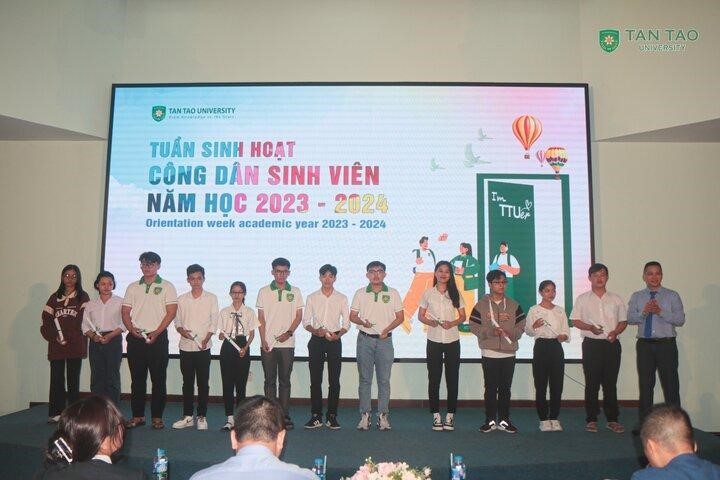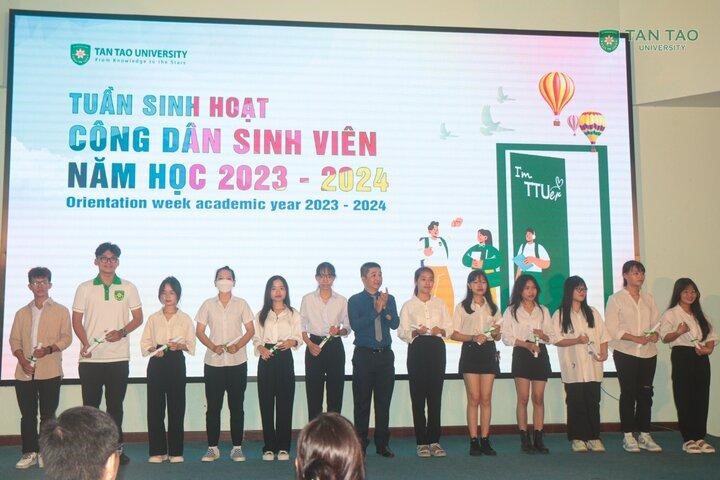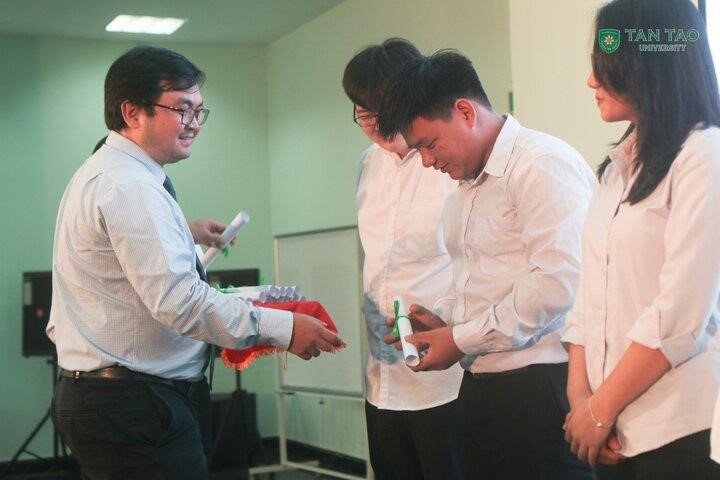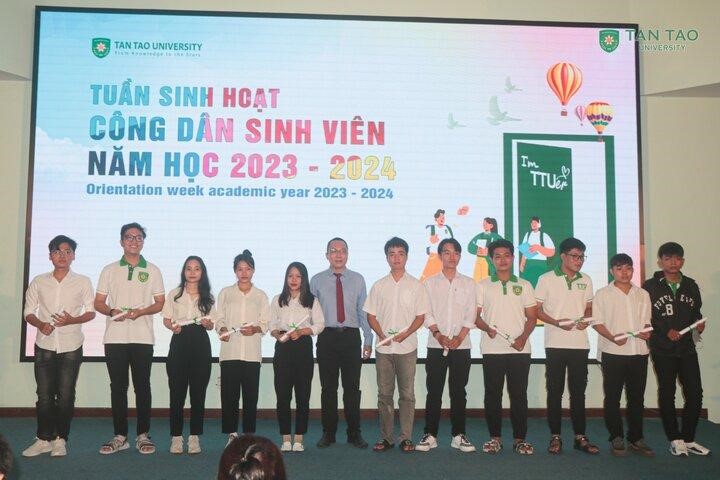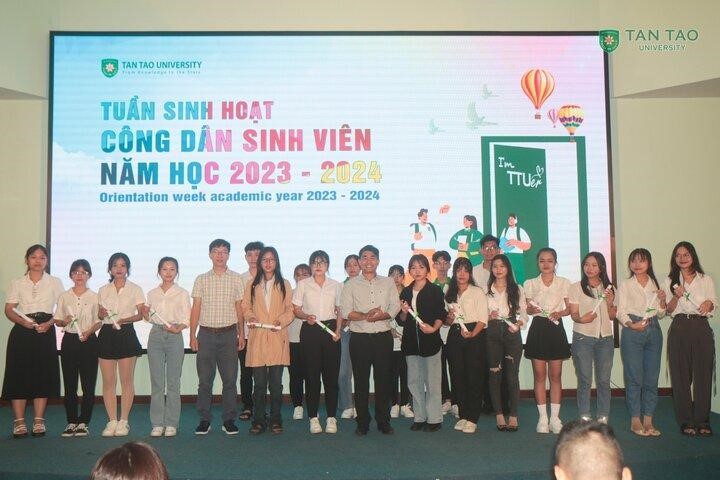 This is not just about giving letters to receive 50%, 75%, and 100% scholarships in 2023–2024 in various fields, but also an opportunity for new students to feel the care and encouragement from TTU. Every year, this event marks an important milestone on the threshold of building a university dream to encourage new students to continue their efforts and strive in their studies.
Get acquainted with the Department of Management and Training
Getting acquainted with the Department of Management and Training, which provides crucial information on study and career assistance, is an important stage in the university journey. The 2023-2024 school year will be an exciting and challenging journey, and the Department of Management and Training has prepared a series of important documents to help new students navigate their learning path, such as: training time frame 2023-2024; regulations on training credits and annual regulations; compulsory and elective courses; take prerequisite courses; how to evaluate and calculate points; Academic performance evaluation per semester – school year,…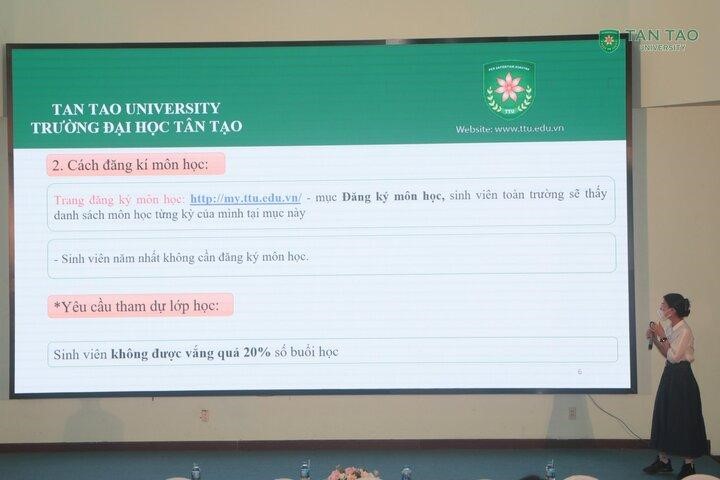 In addition, an academic orientation meeting is also held to help new students familiarise themselves with the learning environment and research opportunities at the university.
The IT department provides portal information
In the digital age, online learning is more important than ever. The IT department guides students to access online learning systems and software, helps new students access study materials, evaluates curriculum, submits assignments online, etc.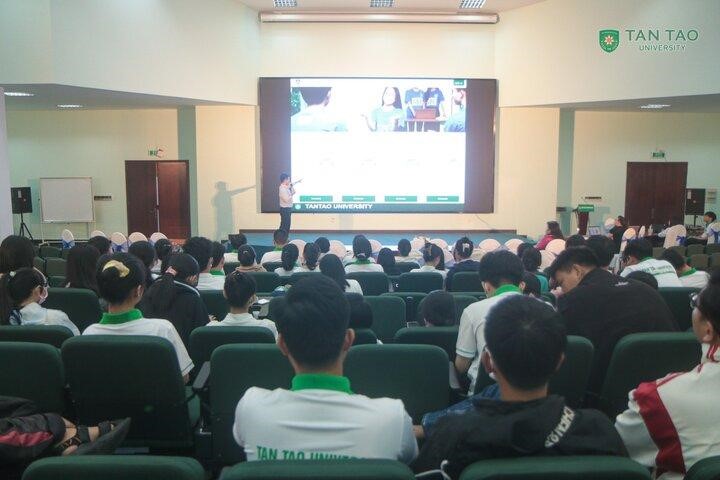 Therefore, the IT Department provides and supports practical and important information technology services such as personal email, an online course management system, a student portal, etc., serving online learning and communication with the school's internal staff, specifically the Management and Training Department as well as making the most of the utilities of technology to capture knowledge, connect with learning communities, and manage materials and time effectively.
Explore the Library: Where wisdom meets knowledge 
The library is one of the valuable resources of Tan Tao University, where wisdom and knowledge converge. To help new students better understand the process of borrowing and returning books and important documents provided, here is an introduction to the College Library.
Traditional and Digital Libraries: The library of Tan Tao University includes both a traditional library with more than 1,500 titles and documents as well as a digital library containing electronic documents and online access to millions of research papers.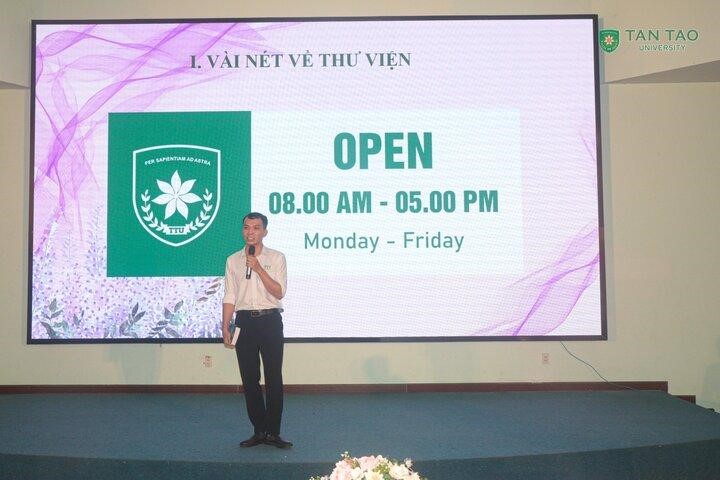 Book borrowing process: You need to use your student card to borrow books from the library. Normally, students can borrow books for a fixed period of time and then return them.
Research materials: The library not only provides textbooks but is also an important source of research materials. Students can access online databases to search for articles, theses, and other documents.
Research support: The library will have research support specialists ready to help students find information, evaluate documents, suggest books suitable for their major, etc.
Health Department – Health Care for Tan Tao Students 
The Health Department at Tan Tao University is an important department that protects and cares for the health of students. At the exchange, the children shared information about how participating in Health Insurance is an important part of ensuring peace of mind and medical care benefits when needed.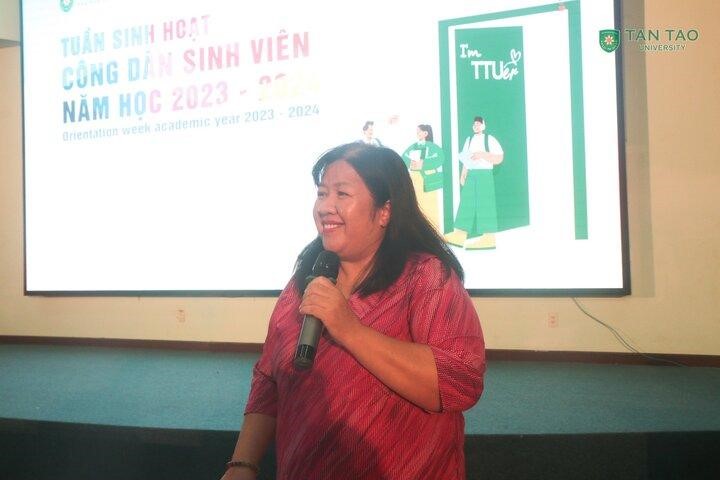 Health insurance is an important benefit that helps protect students health. They are entitled to health service benefits, including medical examination, treatment, and medicine, at a reasonable cost or for free, depending on the regulations.
In addition, the Health Department introduces information about laws and regulations related to health insurance that students need to follow. This includes requirements for registration, renewal, and use of the health insurance card.
Department of Student Affairs and Business Cooperation 
Tan Tao University's Student Affairs and Business Cooperation Department plays an indispensable role in building development opportunities for students and creating solid links with businesses. This is a bridge between education and career orientation and helps students prepare for a bright and successful future ahead.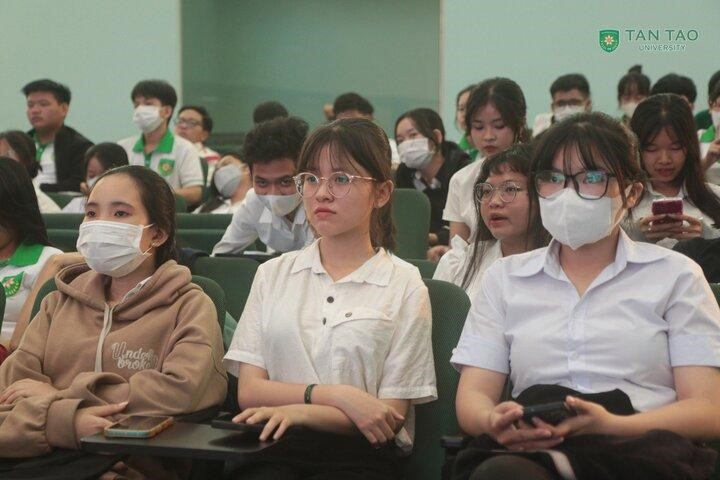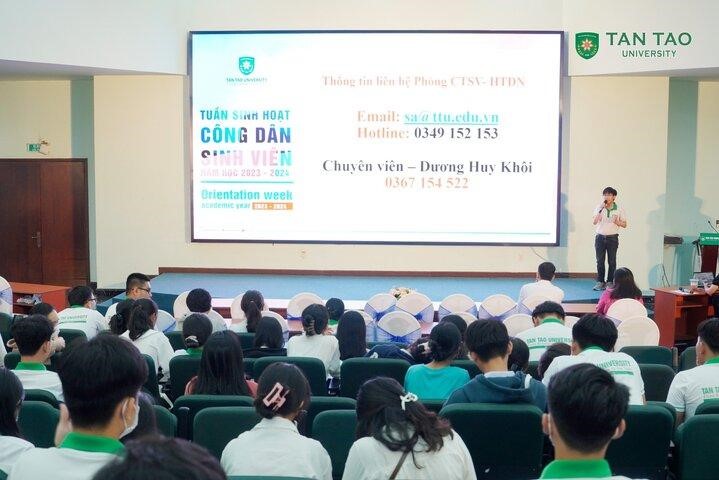 Representative of the Student Affairs Department – Mr. Duong Huy Khoi also answered questions about the study process, exams, and how to calculate points for participating in training activities. TTU is always ready for students to get answers. answers for all matters related to student life and study at the school.
In addition, the Student Affairs Department also introduces financial aid and scholarship programmes for new students. This helps you have a clearer view of financial aid, if needed, and how to apply for a scholarship to reduce the burden of tuition.
Summary
Not only key events, Tan Tao University also cooperates with departments to organise many community engagement activities such as sports – talent contests, Intimate parties, and meetings with new academic communities. All of these activities emphasise enthusiasm and create a welcoming and diverse learning environment.
Congratulations to all TTU students who will have a truly meaningful week of civic activities. The Organising Committee would also like to express its gratitude for the contributions of all lecturers and specialists of the departments who played an important role in bringing a successful week of TTU student citizenship activities.