Tan Tao University (TTU) with its own unique Liberal Arts Model has enabled students to excel not only in Vietnam, ASEAN region but also in the United States and other countries. country in the world.
As the pioneer in developing training programs based on Liberal Arts, TTU has been affirming its reputation in the United States as well as many advanced countries. With a case-study method, quantitative and qualitative analysis; students are encouraged to develop creative thinking; proactively do backtest and make radical decisions.
The comprehensive training program at TTU will definitely provide students with specialized knowledge and integrated skills. Therefore, during the time at TTU, students learn how to flexibly apply what they accumulated to hone their soft skills and perfect themselves.
The success of TTU is assured by the quality of graduates. TTU students are open to various high-income careers and academic options not only in Vietnam, but also in ASEAN countries, in the US and countries around the world. Statistically, 100% of Tan Tao students have jobs after graduation. The first generation students excelled with the salary of over 40 million / month, average ranging from 8 to over 20 million.
How has the educational environment at TTU assisted students in their self development?
Used to receive full scholarship, graduated with honors, Bachelor of Arts – School of Humanities and Languages and currently working at Wellspring International Bilingual School in Saigon, Truong Thi Thanh Truc, TTU alumnus commented: "TTU's environment has shaped Truc's viewpoint about her ability to learn and value herself. I was equipped with Career Readiness – which is essential for success in a modern working environment such as presentation skills, critical thinking, leadership skills and problem solving. These are the skills that Truc has been effectively using at work. The time studying at TTU has always been one of the most inspiring and influential in my life".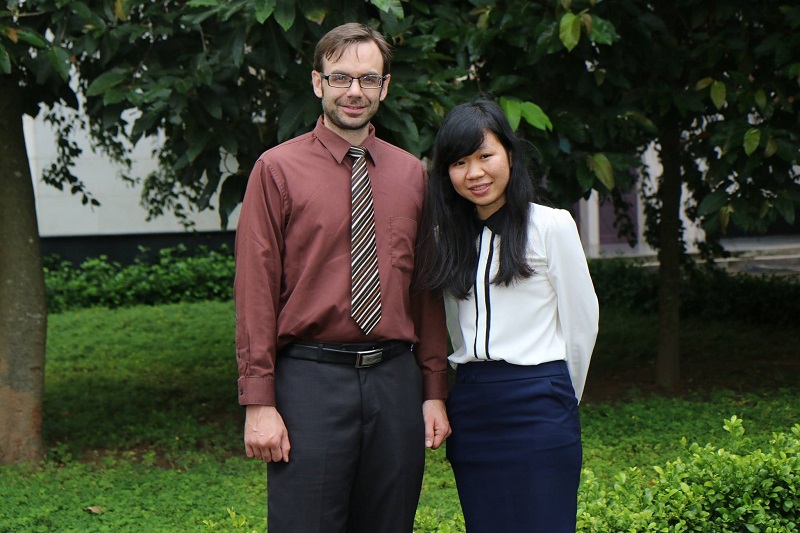 Tan Tao University established relationships and signed cooperation with universities, institutes, businesses and leading organizations in advanced countries around the world. TTU students are facilitated to study, practice and participate in scientific conferences overseas which are one-life-time opportunities to develop necessary skills as global citizens.
From the first year, Tran Thanh Binh – student of School of Economics & Business Administration has soon proved the talent and competence of a global student, and seized an internship at Senator Joe's Office Pittman in Indiana, Pennsylvania, USA.
"Cultural shock" is not in the dictionary of this student. This is because he has been familiar with American culture at TTU and from the competitions and seminars that Binh participated in. As an opportunity seeker, Binh quickly became acquainted with the internships and gathered exotic experiences and new perspectives for himself.
In addition, Thanh Binh reached the Top 10 of 2000 Pitchers at TIS The Pitch 2018 – Shark Tank Experience. He also attended many conferences and exhibitions such as Microsoft Future Now 2019, Asus Expo 2019, Navigating the Evolving Social Media Landscape of Decision Lab Vietnam 2020.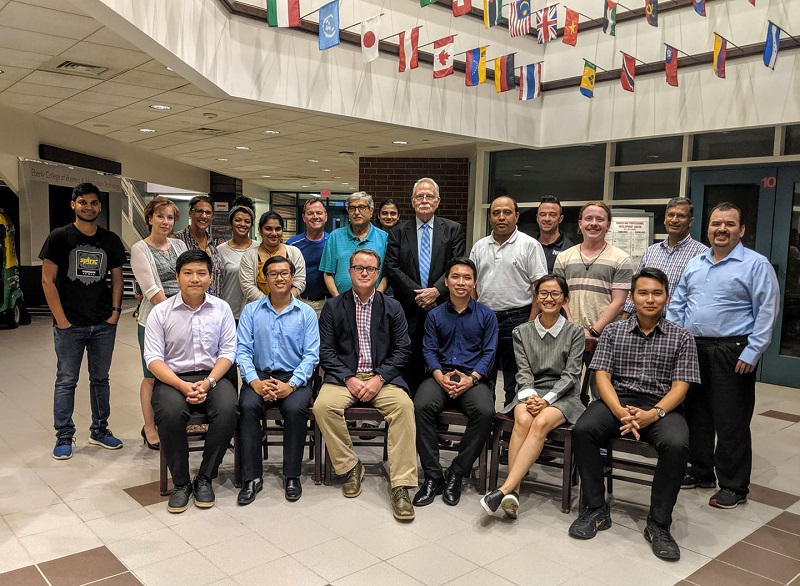 A former alumnus of Tan Tao University, receiving a $ 4,000 scholarship of Master's program of Science in Biology at Adelphi University, Garden City, New York, USA, Nguyen Bich Ngoc Huong startling to remembered: "Enrolling to TTU is a risky decision, however, worth because of the 100% English learning environment. English is the only way that I can make my dream of studying abroad come true. After graduating at TTU, she got a new chance to study for a Master in the United States. TTU is a completely solid foundation for Huong's study abroad plan to come true."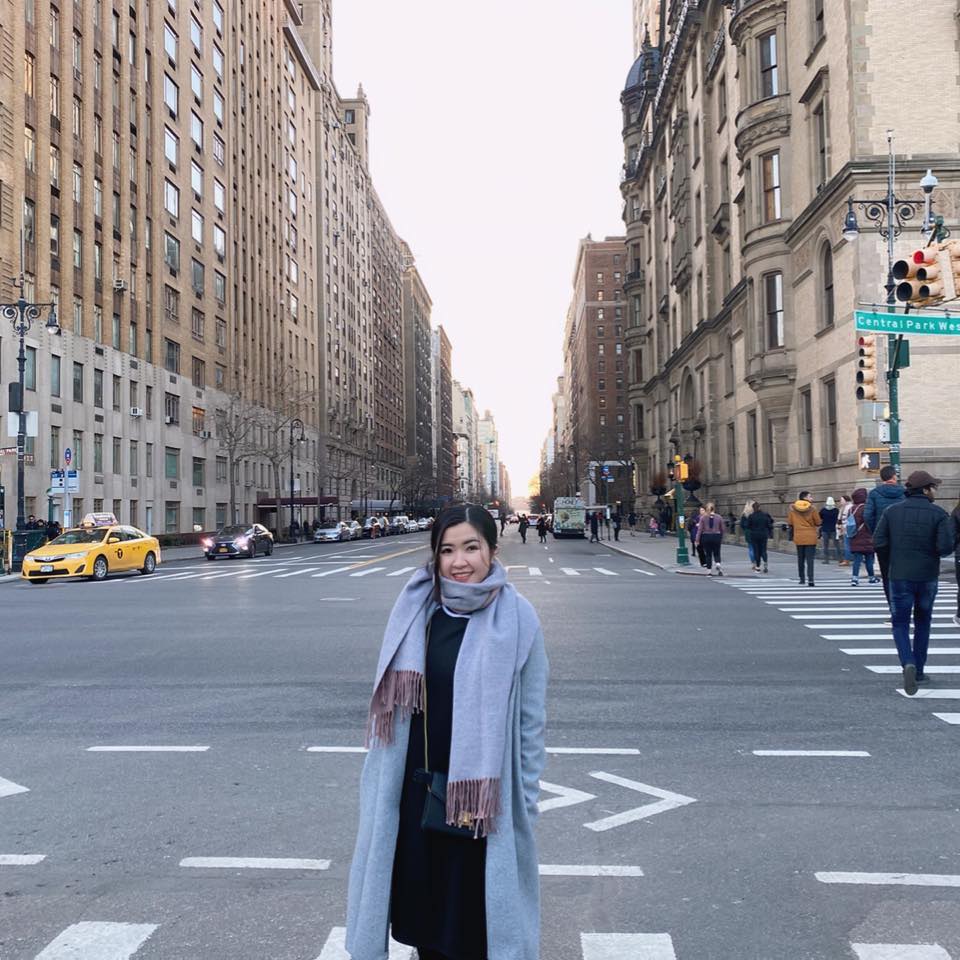 Over the years, Tan Tao University has prospered with Liberal Arts which are because of the outstanding advantages reflected in a comprehensive training program. Eventually, that has served as a great assistance for TTU students to flexibly apply knowledge, perfect their soft skills, personality, self-improvement to be ready for many career opportunities not only in Vietnam, ASEAN but also in the US and countries in the world.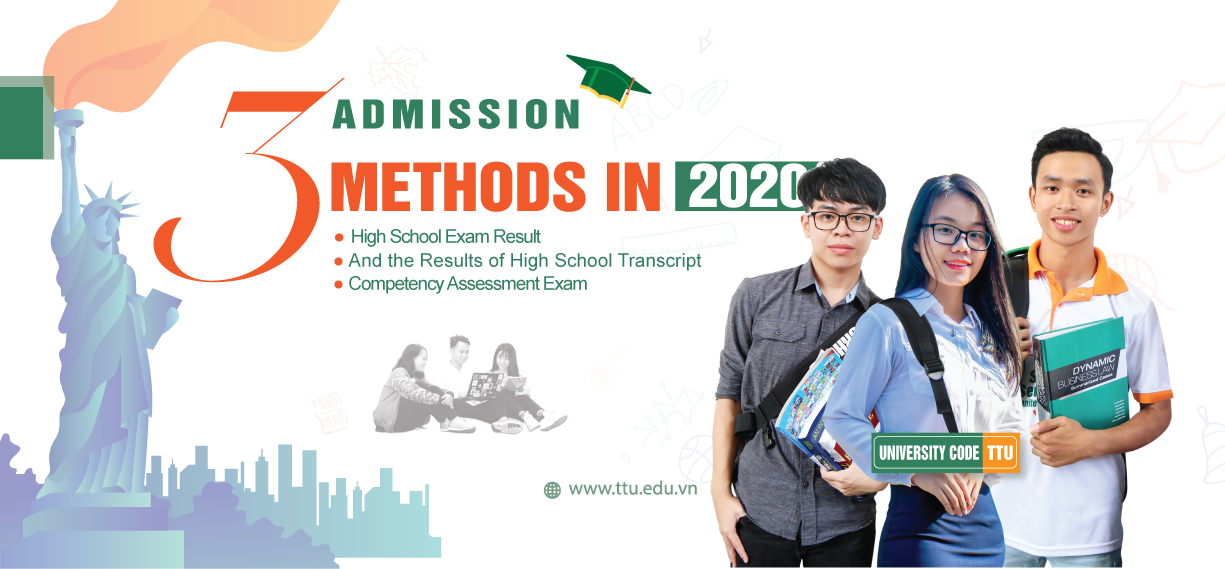 According to the enrollment plan for the 2020-2021, Tan Tao University has 8 admission majors including: Biotechnology, English Language, Computer Science, General Medicine, Nursing and Medical Laboratory Technology, Business Administration, International Business.
Contact Us: Tan Tao University
Tan Duc E. City, Duc Hoa, Long An
Phone: (0272) 377 5995 – Hotline: 0981 152 153 (Zalo)
Email: info@ttu.edu.vn – tuyensinh@ttu.edu.vn