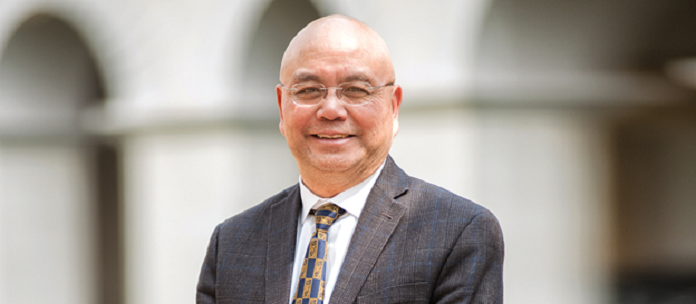 Tan Tao University (TTU) is one of the first universities in the country to apply the liberal education model and has achieved remarkable achievements in the past six years.
"The liberal education model reveals its effectiveness in promoting a person's potential to become a real achievement. The learners here do not have to study knowledge, but learn "how to learn, how to think, how to live" – Prof. Thach Nguyen – Acting Provost of Tan Tao University said.
The talk with him during the white coat ceremony for TTU medical students helped us better understand this advanced education model.
Could you briefly introduce about TTU?
Tan Tao is a non-profit private university based on the American model. Applying the curriculum of Rice University (USA), with the liberal education philosophy. 100% training program in English, taught by lecturers who are learned and trained abroad with high expertise and qualifications.
From the first year, students will learn liberal subjects, accounting for up to 25% of the entire curriculum, covering the fields of language, culture, literature, civilizations, history, math, mechanics and chemical economics, management, leadership and communication.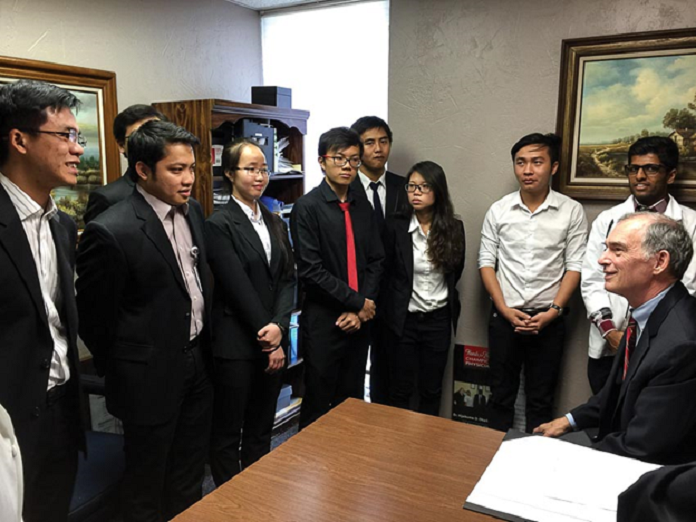 In the process of learning, students can participate in many extracurricular activities, clubs, talk shows, sharing life skills with professors to quickly adapt to the development of society.
Can you share more about TTU's vision, mission and strategy when training under the liberal education model is relatively new in Vietnam?
The liberal education model brings a comprehensive knowledge base in many fields of social sciences, humanities and natural sciences before going into a specialized field. With 25% of the courses delivered in the entire curriculum, which helps students practice their self-learning, self-adaptability and self-improvement, bring success in new environments.
The training program is entirely in English and the lecturers are trained abroad with high expertise and qualifications. This is a good condition for students to develop comprehensive English competencies, from the ability to communicate fluently to the ability to be confident in learning, adapt quickly and solve jobs successfully in the Vietnamese and International environment.
What are the things that professors are interested in this educational model?
The educational model reveals its effectiveness in promoting a person's potential to become a real achievement. Learners here do not have to learn knowledge, but learn "how to learn, how to think, how to live". Lecturers are not merely teachers but instructors and supporters for students find the right direction to develop themselves.
Liberal education does not direct students to specific jobs from the beginning but provides them with general knowledge in many different areas, providing tools for them to explore themselves and the world around them so that they can access and switch jobs flexibly later. When students pose "requirements" with lecturers, lecturers must also develop to response, so the quality of teaching and learning is more and more advanced.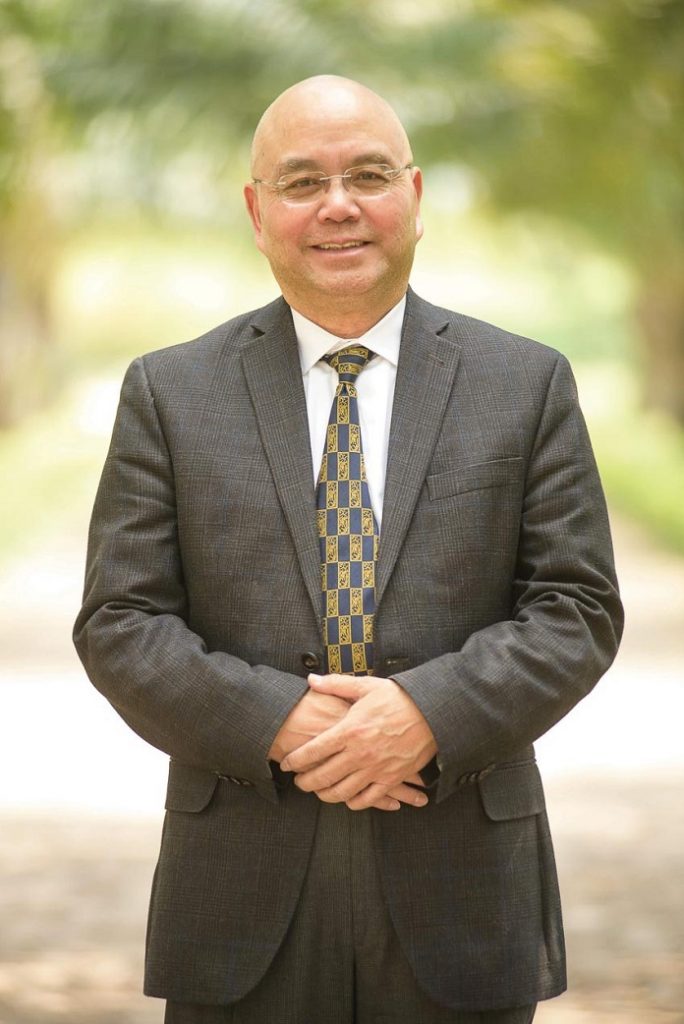 Statistics in the US show that about 20% of successful students are from the liberal universities. For every 12 successful executives in the United States, there will be one who graduated from liberal university.
When bringing this educational model to TTU, did you and the school administrators have any difficulties?
At Tan Tao University, we have the advantage that the number of students in each class is below 100. This is ideal because each teacher can talk and interact with each student. Especially, in School of Medicine, when studying clinical, it requires that teachers to guide directly to each student. Among the new students entering the medical school of TTU this year, about one-third has bachelor's degree and 10% of them used to go to the US to study. That is special, because they are familiar with how to study in the US and know how to "challenge" lecturers to improve the quality of training.
We know that the medical school of TTU is the first place in the country training students in English-Vietnamese bilingual curriculum and 2019 will have the first course of graduation. As a leading cardiology professor in the United States, can you further share your wishes on this training method?
TTU's general doctor training program lasts for six years, applying the framework of the Ministry of Education and Training of Vietnam but has been improved to conform to US standards and taught in English and Vietnamese. This both helps students to communicate well with Vietnamese patients, work at domestic hospitals, and can consult English medicine books, learn from American and international professors to update the medical advances of the world.
TTU is also the only university that sends medical students for clinical practice at world-famous hospitals such as St Mary, Methodist – Indiana State, Hermann Memorial, Houston – Texas State, University Hospital, Maryland State (USA). During the internship, students will learn, compete, practice English and cultural exchange with US medical students.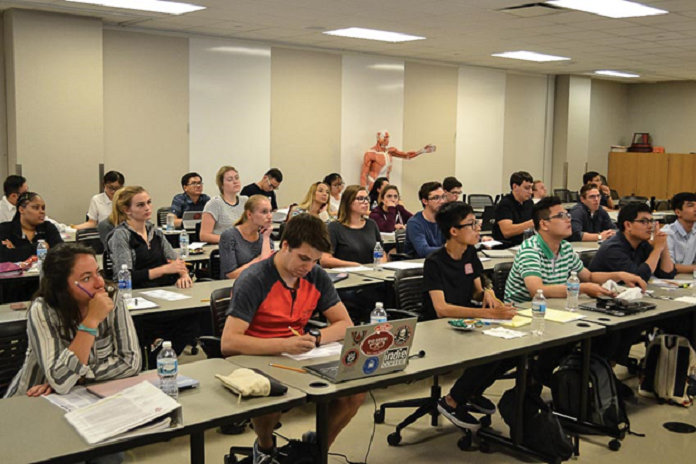 In addition, in the general doctor training program of TTU, students are learned to take the USMLE which is a national exam to test the level of American medical students as well as foreign doctors who want to study and take practice license in the United States. In 2019, one-third of TTU medical graduates of first course will prepare for take the USMLE. TTU is one of the 11 largest medical schools in Vietnam (in total more than 30 medical schools in Vietnam) which is qualified for graduates to be allowed to take the USMLE.
TTU is an American standard university in Vietnam, from lesson plans to curriculum, international exchanges …, what is the key of TTU students' success after graduation?
At TTU, students have absolute freedom in discovering, cooperating and challenging to reach new heights. We are the instructors and supporters for students to develop according to their own abilities. All students can talk directly and frankly with lecturers as well as Provost. They have the right to raise their issues and we must resolve them.
The school takes care of students very carefully. Every year we meet every students who are preparing to graduate to promptly detect their deficiency and weaknesses, to ensure all students can graduate and do the job that they love. We do not "neglect" students but do not "push". Students are responsible for advancing themselves under the guidance of lecturers.
Therefore, doctors in the United States or Vietnam where TTU students come to practice always have a very good impression on TTU students, from the ability to communicate as well as the spirit and attitude of learning. We are also required to send more students to the internship.
With new training method, according to American standard, do Tan Tao students get outstanding achievements?
For many years, TTU has always supported, encouraged and supported students to implement their research projects. With the youth and creativity and the ideal learning and research environment, TTU students have been completing many research projects with high applicability.
They have introduced their research works not only in international conferences in Vietnam but also in many countries such as China, Korea, Singapore, America…, which can be counted as the Great Wall International Cardiology Conference – GWICC (China); 18th Joint Meeting of Coronary Revascularization (Korea) or the 1st INDO-ASEAN Conference on Innovative Approaches in Applied Sciences and Technologies (iAsT)…
Currently, TTU Medical School has prepared an 18-month internship as the request of the Ministry of Education and Training for the first course of medical students to graduate in September this year.
Thank you Prof. Thach Nguyen for this conversation.
Source: Doanh Nhan Plus Newspaper