That's the message Prof. Thach Nguyen, Acting Provost cum Dean of Tan Tao University School of Medicine wanted to send to all new and current students in his speech given at the orientation sessions for the 2019-2020 intake.
The orientation was divided into two sessions held on September 3 and 4.
The first session was held in the Auditorium of Levy Building at 09.00 on September 3 specifically for all students pursuing health science degrees. Distinguished attendants of this session included Prof. Thach Nguyen, Acting Provost cum Dean of TTU School of Medicine (TTU SoM), Assoc.Prof. Cao Van Thinh, Founding Dean of the School of Nursing and Medical Technology (TTU SNMT), and all parents and new students of those schools.
In this orientation session, students of SoM and SNMT listened to representative of the school leaderboard talking about the strategy as well as the strengths of these two schools at Tan Tao.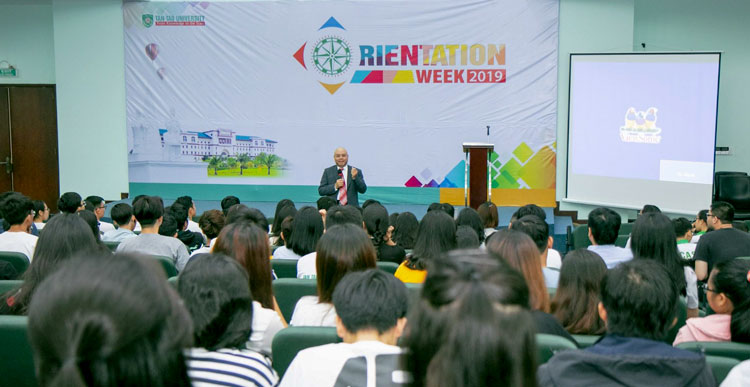 In his speech, Prof. Thach brought to the fore the importance of English in the continuing of medical study and application long after they finish their study at Tan Tao. Tan Tao therefore focuses on bringing about opportunities for students to enhance their skills of English, especially in the field of medicine and health science, as well as to expose to learning and working environment in developed countries like the US for the exchange of knowledge, culture and language skills.
Tan Tao University has achieved some initial results with its effort. For instance, in the school year of 2018-2019, Tan Tao succeeded in bringing more than 50 students to the United States through various observation, clerkship and intern programs.
"I welcome and congratulate you all for making it to Tan Tao University. On this occasion of our first meeting, I would love to take the opportunity to remind you to do what you can to put your name forward to apply for intern programs open to all second and third year medical students." Said Prof. Thach Nguyen.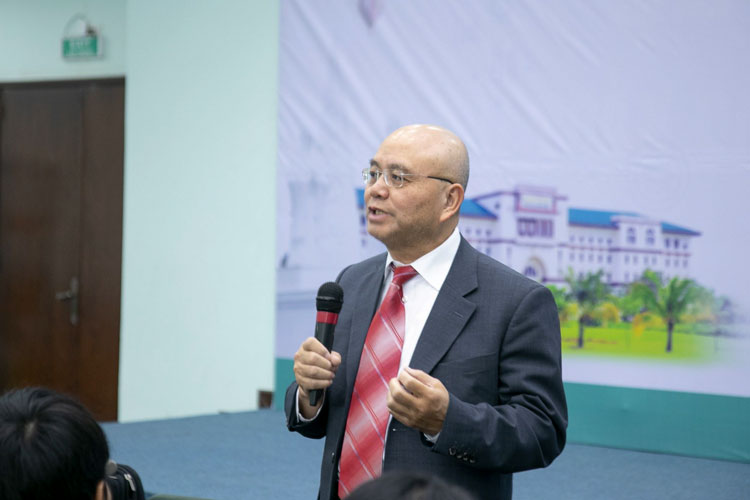 Tan Tao University has been making great effort to maintain the excellence in teaching and learning. One of those efforts include the activity to bring lecturers from abroad institutions to visit and teach at Tan Tao University once every month. Typically, there is a regular class of Anatomy which is led by Dr. Ernie Talarico, who is currently teaching at Indiana University (US).
Tan Tao Medical students also had the opportunity to present their research in scientific conferences in many places, including Ho Chi Minh City, Hue, Hanoi, Singapore, Beijing, and the United States.
"Every single person at Tan Tao University is trying hard to constantly improve and develop and I want each student sitting here today to also try their best. Please remember, you'll have failed me if you will not be better than me when you're at my age now." Said Prof. Thach.
On the following day of September 4, another orientation session was also held for all the remaining students. There were the sharing of Prof. Thach Nguyen on the school vision and mission, the sharing of Mr. Jonathan Lankford on the importance of changes in the learning method to ensure effective knowledge acquisition at tertiary level, and the sharing of Mr. Peter Huynh on the paramount need to study English to succeed with English curricula at Tan Tao.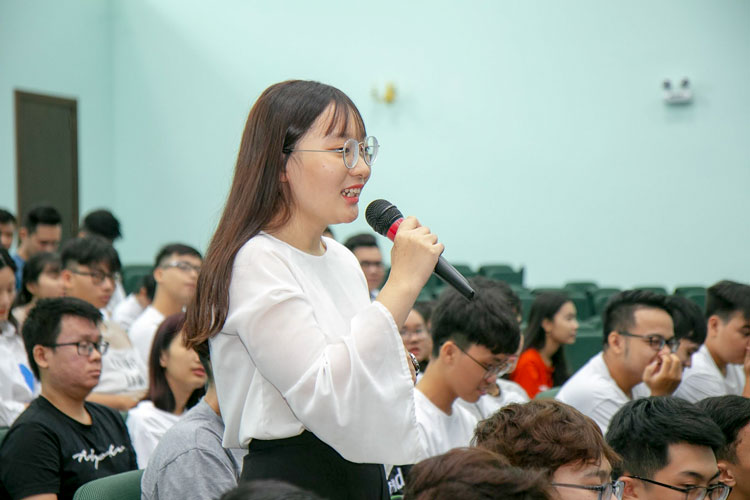 Prof. Thach Nguyen spent his time once again emphasising the commitment of Tan Tao University on the excellent teaching and learning. TTU mission is to focus on training future leaders. One of the tactics to achieve this goal is to send students abroad to exchange and practice.
Meanwhile, Mr. Jonathan, who is a lecturer of the School of Humanities and Languages highlighted the difference in an effective learning approach in tertiary education compared to the methods students were familiar with in their high school. In particular, the most important thing when students go to university is to discuss and critique the ideas raised in class. It will help students to develop a comprehensive and in-depth understanding of a subject. Passively taking word by word what teachers imparted as the way students often do in the time of their high school will not at all be effective.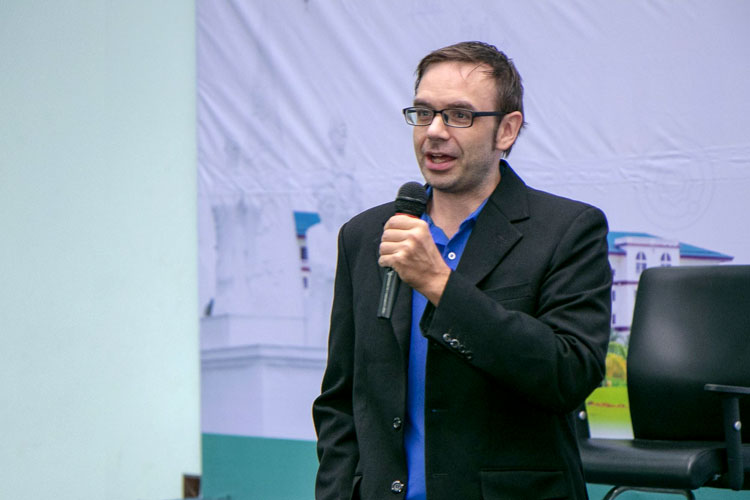 To close the session, Mr. Peter Huynh gave students a very lively and energetic speech. The speech revolves around the importance as well as the unexpected benefits with high English proficiency. The message that Mr. Peter Huynh brought to the students is: "Learn because you want to, not because you need to".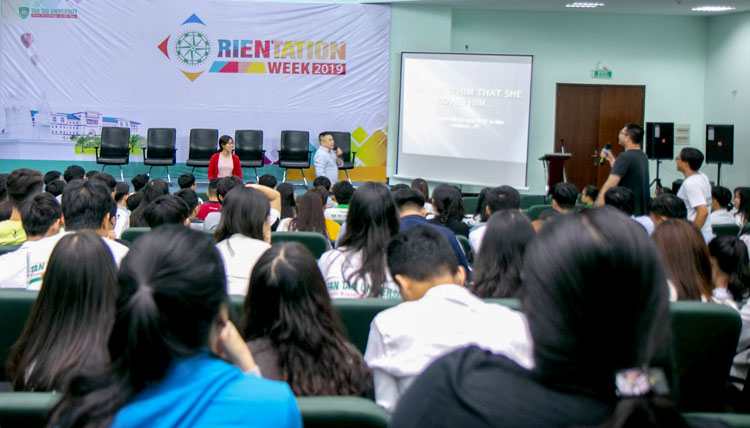 The orientation sessions that Tan Tao University organised promised to get new students ready to embrace upcoming changes in the environment and learning method. It will help students to succeed in the undergraduate journey they're about to embark on.